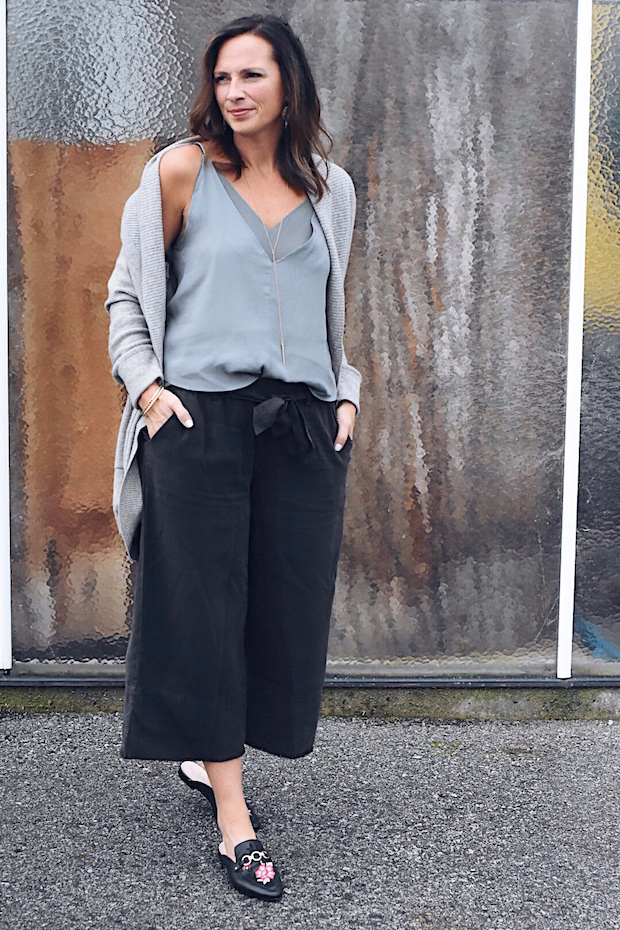 I might just be going out on a limb here, but March is knocking on our door and I'm ready to answer that knock! While it might feel early, spring is making its way into stores and I am loving seeing some lighter pieces…in colours and fabrication…I'm even digging the blush pink…who'd have known?
Before spring is in full force, I usually take a hard look at my closet. There are items that need to be purged or donated (winter pieces that I haven't worn this last season are obviously not that important to me and thus….it's time to pass them on), and it also gives me a chance to refresh my memory on what worked for me last spring/summer and see what pieces I might be looking for to round it out this year. Timing wise it's a great time to do this…there are some winter sales that are still underway and favourites like Nordstrom don't just have heavy cold weather pieces marked down. There's a great selection of shoes, swim suits and clothing that has been been included in the sale…so if you've got the time, a little online digging can reward you with some serious scores.
Spring Break is also under a month away (yay!) and some of you may be headed for sunnier and warmer skies. I've rounded up some of my favourite picks for Spring…ones that can be layered while the cold is still here as well as ones that can be packed into a suitcase for vacay time! I've included a couple of staple pieces that I think are going to take me the distance these upcoming months…I always lean towards the basics! You just can't go wrong.
You don't know how happy I am to be posting about spring…so so ready for it!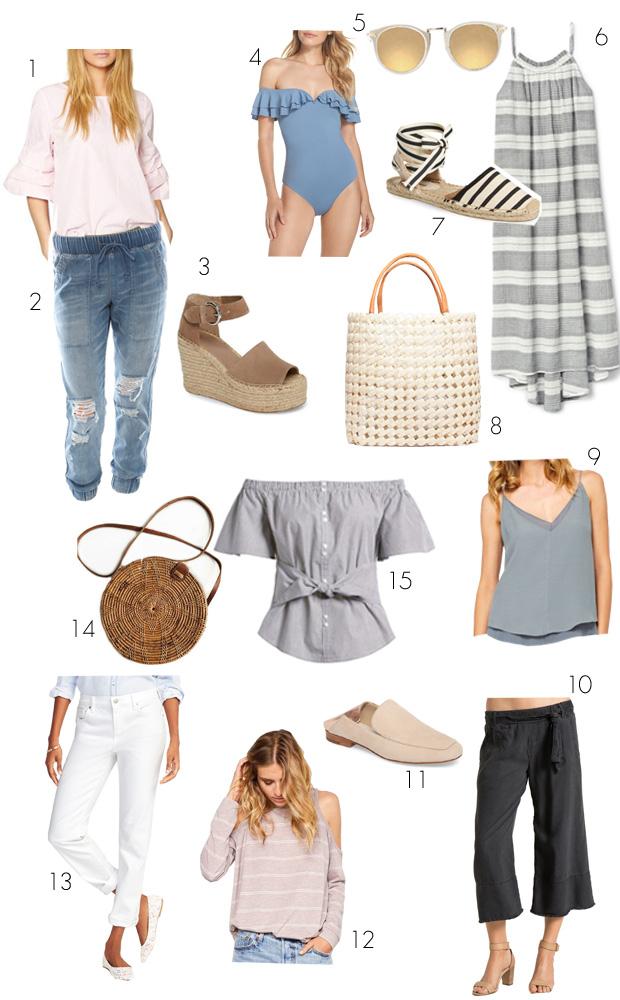 Tiered Sleeve Top $89US | 2. Pocket Jogger $141 US… also available in-store at Bella and Wren | 3. Platform Wedges $149.95 US | 4. Bathing Suit $82.80 | 5.  Sunglasses $145 | 6. Cover up $64.95 |  7.        Espadrilles   $48.93 | 8. Beach Tote $61.98 | 9. Double Layered Tank $65, also available in-store at Bella & Wren | 10. Fray Hem Crop Pant $127 US, available in-store at Bella & Wren | 11. Loafers  $58.77 US | 12. Long sleeved tee $49 US | 13. White Denim $40 | 14. Basket Bag $75US | 15. Off the Shoulder Top    $26.98
A number of the items above are currently on sale…#fistpump!
My Outfit Details:
Tank ~ #9 above.
Pants ~ #10 above
Slides ~ Kate Spade, similar here or here
Cardigan ~ similar here 
If you're looking for some spring inspiration, I hope I could help. And if you're in the mood to take it to the next level and fill in some of the holes you may have in your wardrobe, happy shopping! Whatever the case, sure hope these spring picks get you excited for the coming months. Thanks so much for reading…wishing you all a great week. Laurel xo