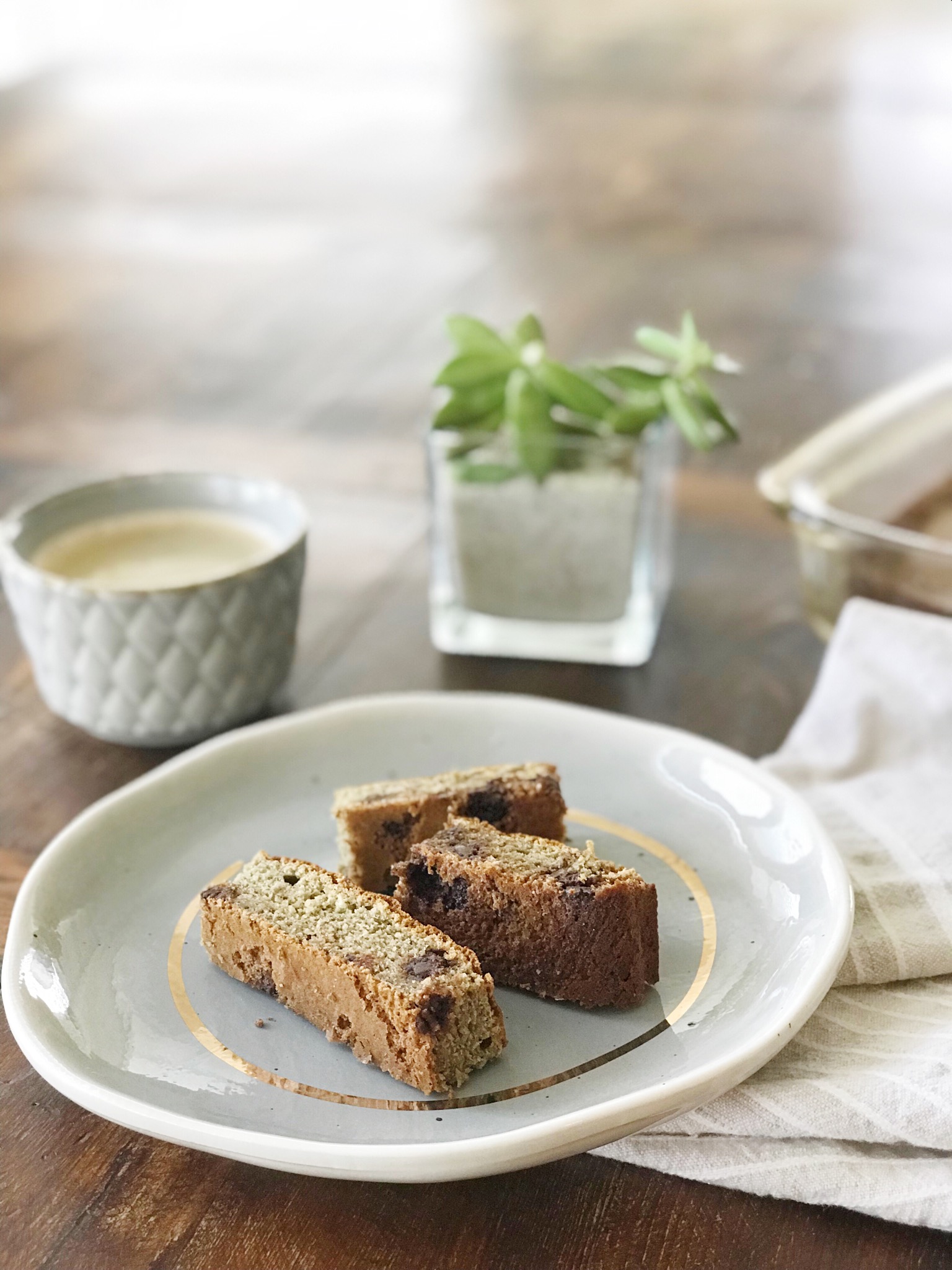 We are trying to eat healthier around here.  Emphasis on "trying". Bottom line is it's easier when you just don't have the tempting foods in the house and there are healthy snacks readily available.  Jason really loves banana bread and I looked to Pinterest for some healthy options.  I've tested and tweaked a recipe and here's what I've come up with.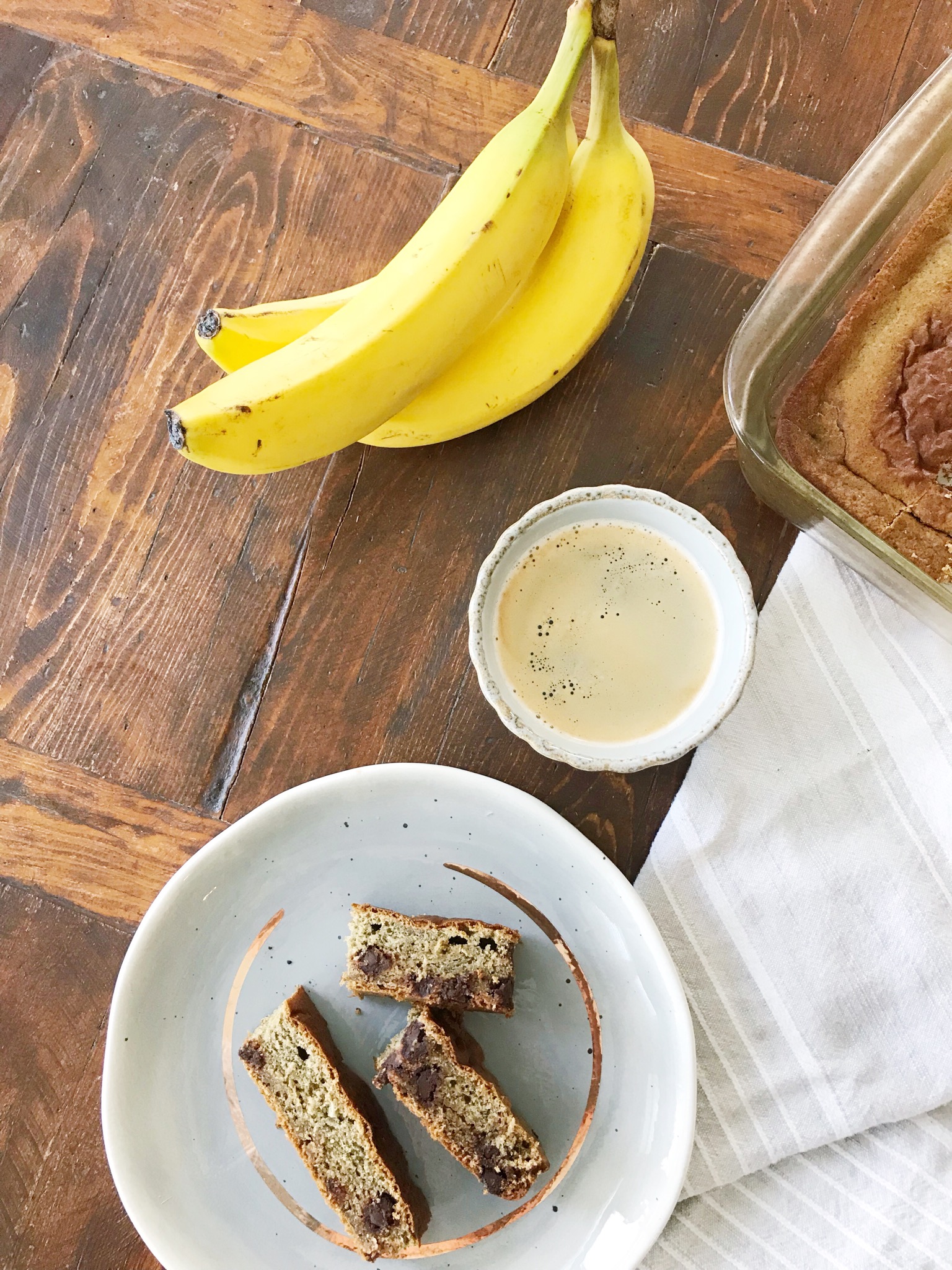 Gluten-Free Blender Banana Bread
Ingredients
4 ripe bananas
4 eggs
⅓ cup honey
1⅓ teaspoon vanilla
1⅓ teaspoon baking soda
1⅓ teaspoon cinnamon
3 cups rolled oats
½ cup chocolate chips, optional
Instructions
Preheat oven to 350 degrees F.
Spray 9 x 13 pan with coconut oil spray.
In blender or vitamix, blend together bananas, eggs, honey and vanilla. Blend well.
Add baking soda, cinnamon, and rolled oats. Blend until fully combined and oats are blended.
Add chocolate chips if using and mix in with a spoon.
Pour batter into 9 x 13 pan.
Bake for 20-30 minutes
I love that this recipe comes together in a blender.  It's quick and easy to make and there is minimal mess.  I like to bake it in a 9 x 13 as it cooks more evenly throughout.  However, if you prefer a loaf, you can bake it for approximately 45 minutes (you'll probably have more batter than one loaf pan).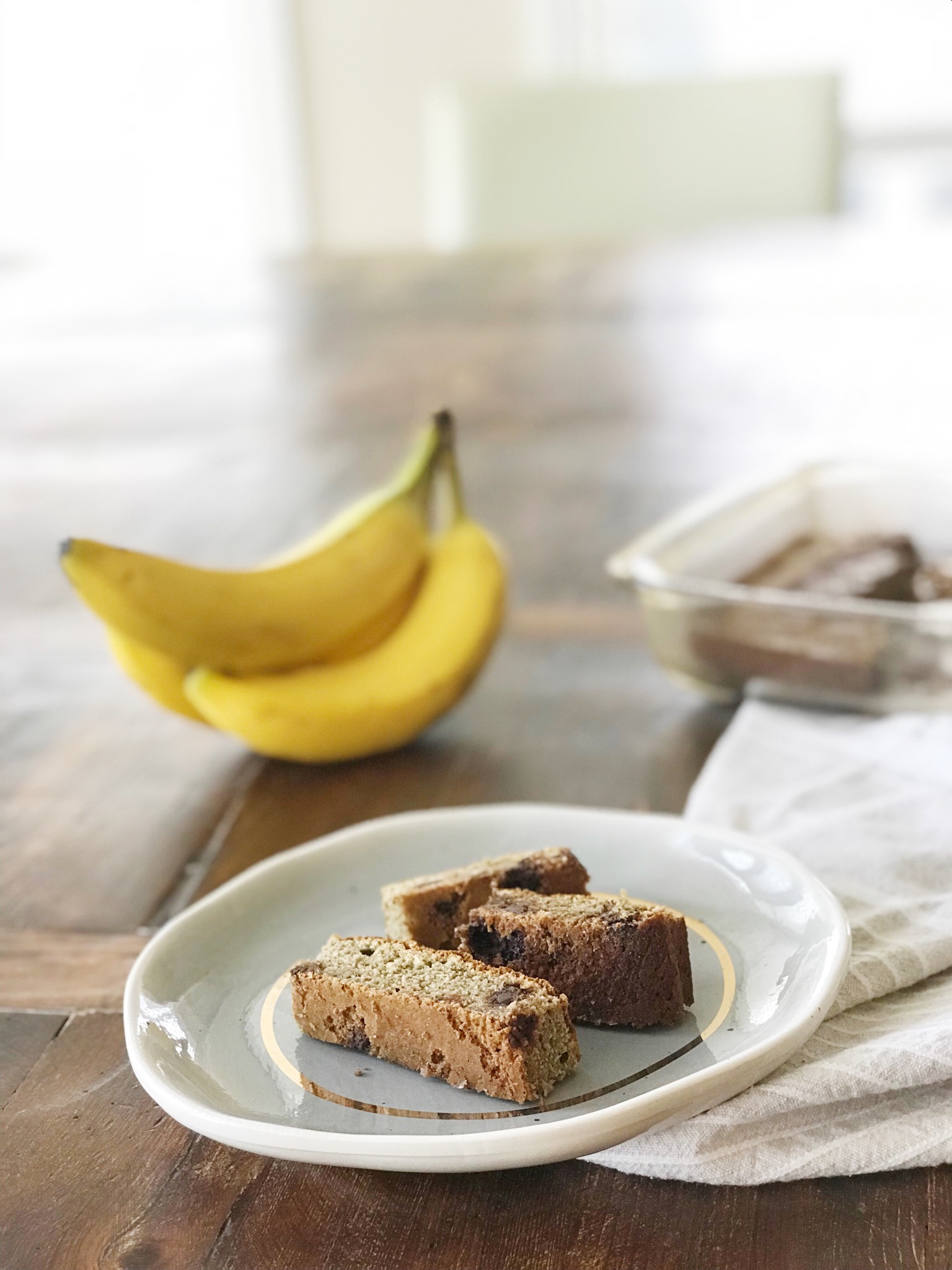 This banana bread is full of simple, healthy ingredients.  You will be surprised at how yummy it is!  And….it's gluten free!!  Also, for an even healthier version,  you can omit the chocolate chips and include nuts or pumpkin seeds instead.