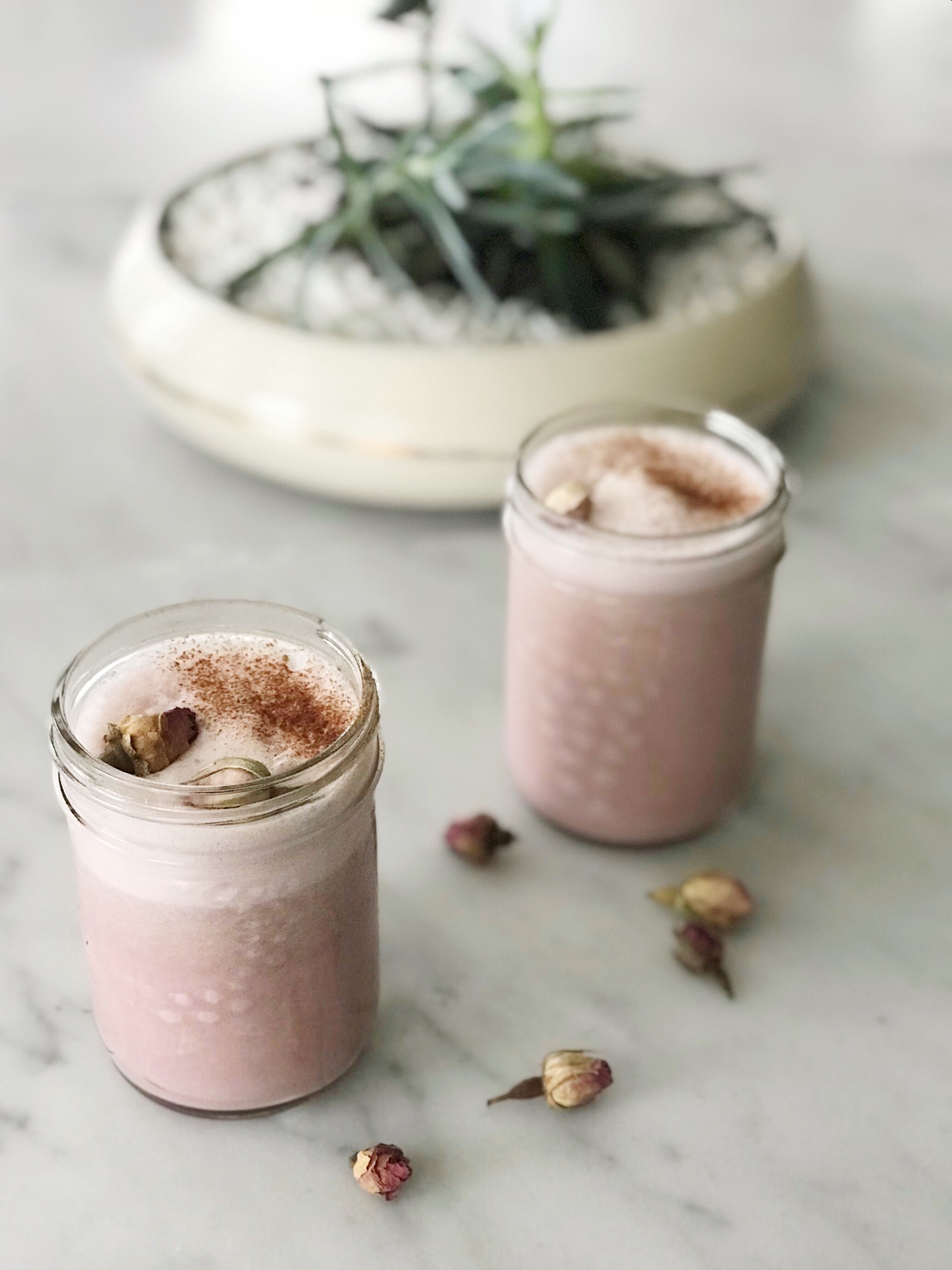 So, I have to cut down my caffeine intake…like drastically.  If you've followed us for a while, you know how much I LOVE LOVE LOVE my coffee!  I've heard the best way to break a habit is to replace it with something else…so I am currently on the lookout for replacements and trying to ward off headaches.  I recently had a beet latte at Bel Cafe in Vancouver and it was delicious…and caffeine free.  I've been looking up recipes and experimenting at home, and I've come up with one that I really love.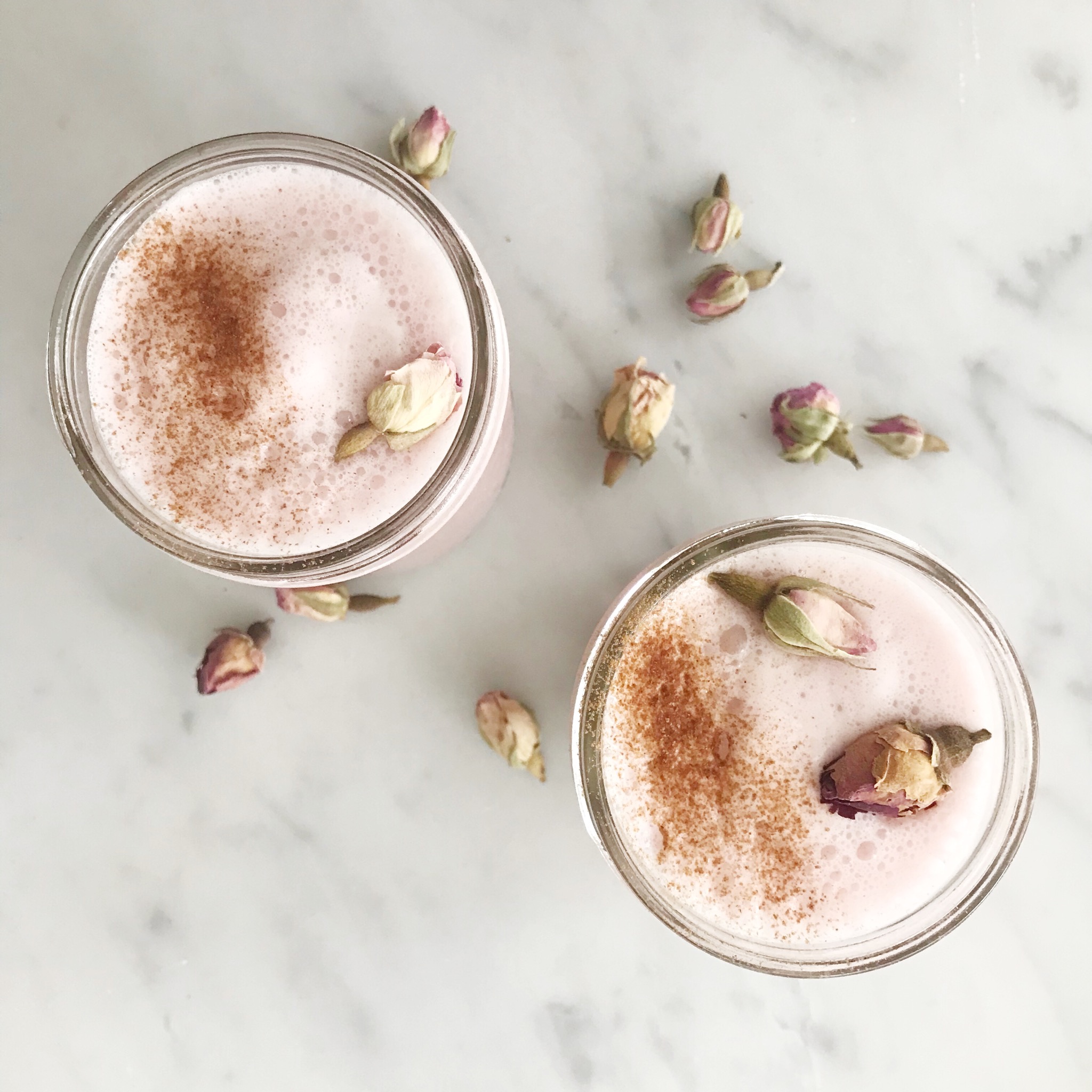 Beet Latte
Ingredients
2 small peeled cooked beets
1 Tablespoon honey
½ teaspoon cinnamon (optional)
1 inch piece ginger, peeled
1-2 Tablespoons water
1 cup unsweetened almond milk
½ teaspoon coconut oil
Instructions
Add cooked beets, honey, cinnamon (if using), ginger and water to a Nutribullet or blender.
Blend until smooth. Should be looser than a paste. Add additional water if necessary.
Heat almond milk in saucepan on stove on medium high heat. Watch not to burn it.
Add 1 heaping Tablespoon of beet mixture to Vitamix or blender. Add hot almond milk and coconut oil.
Carefully blend until combined and frothy.
Pour into cup and sprinkle with cinnamon.
Store additional beet mixture in airtight container in fridge for up to a couple of days.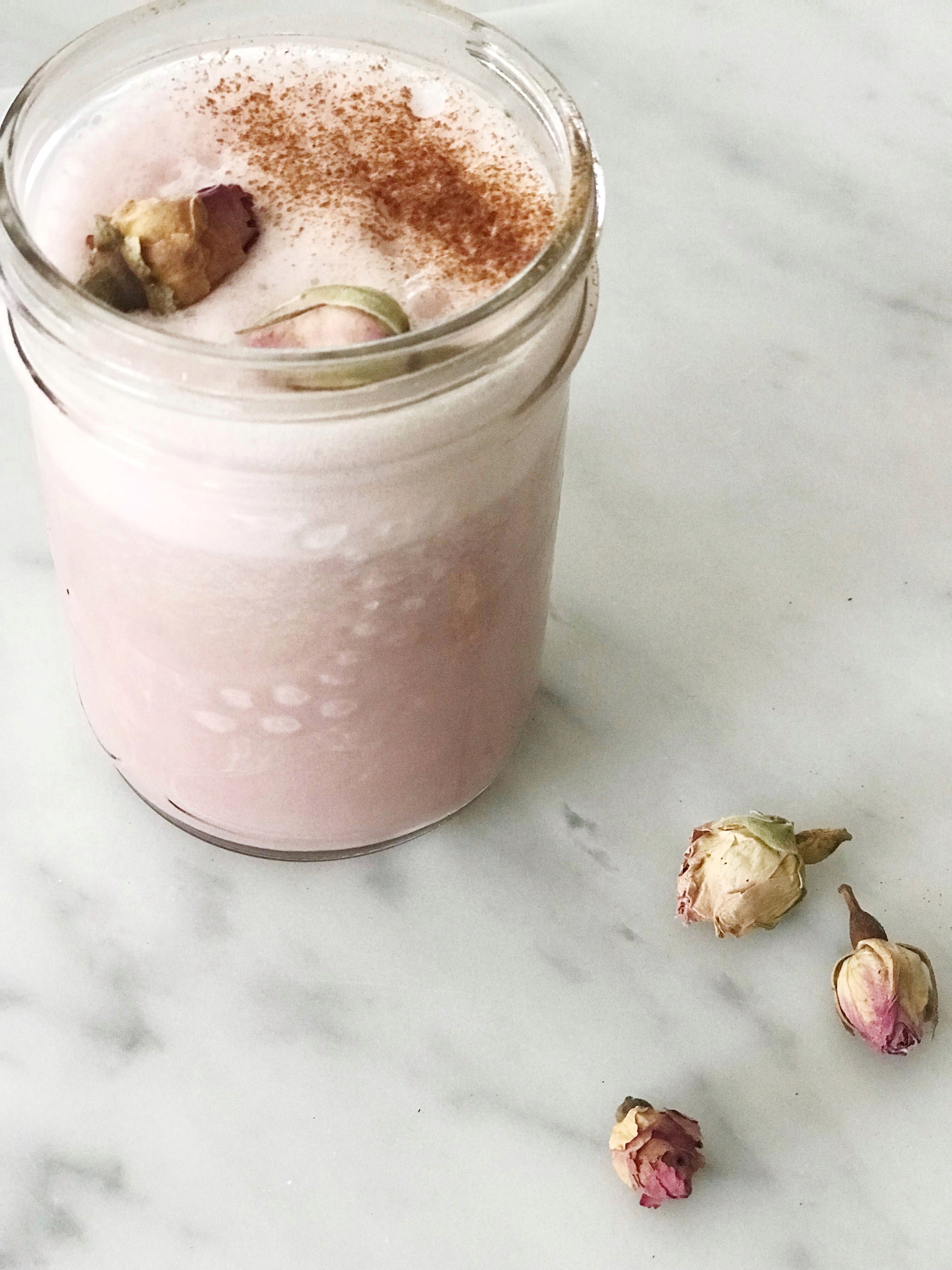 Here's a little tip to make this easier…I use Love Beets already cooked beets.  I find them in the produce section at Save On Foods, but you can also check their store locator for other locations.  Also, be super careful when you are blending the hot almond milk with the beet mixture.  Do not fill you blender very full and start off very slowly.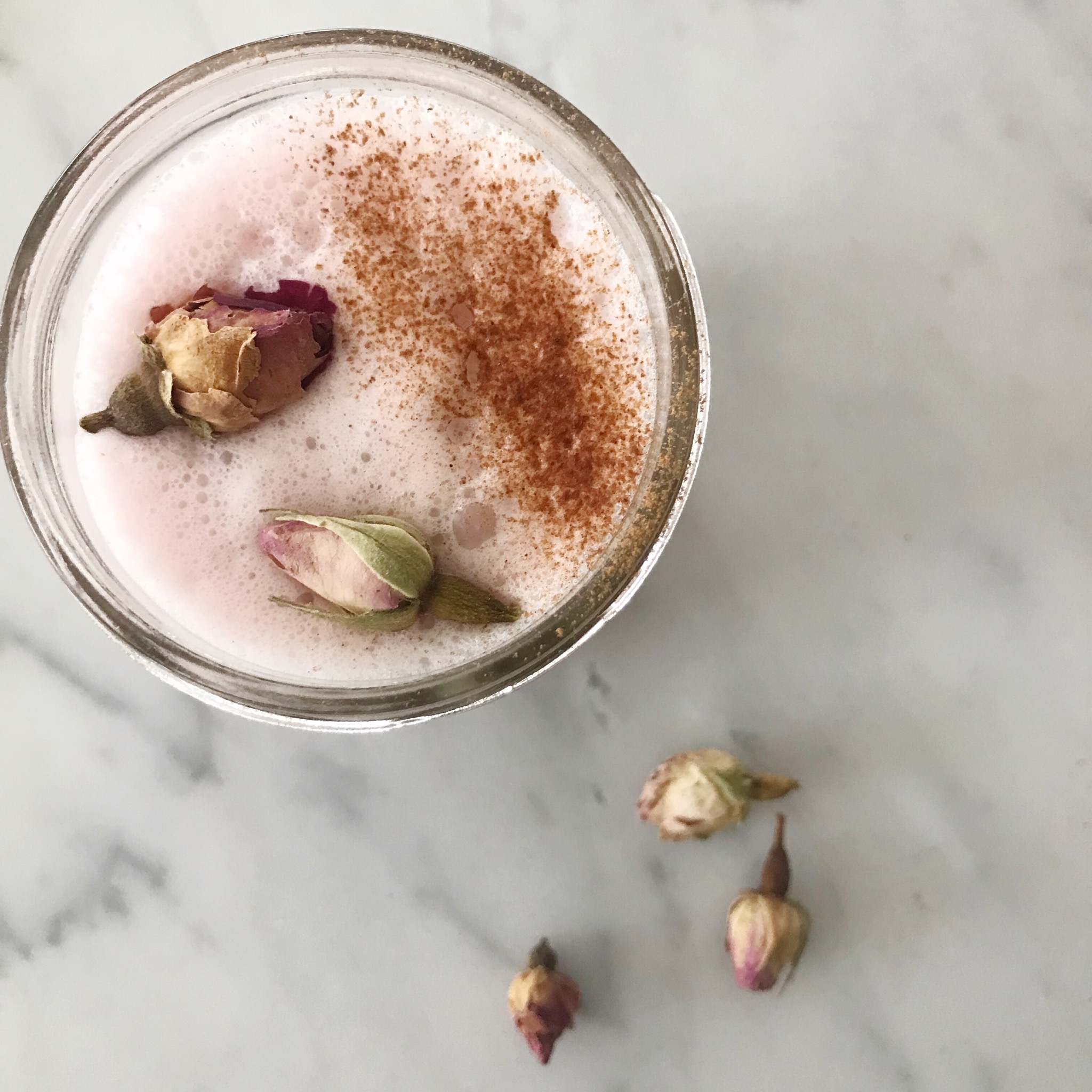 And bonus…this latte is good for you!  Beets are known to lower your blood pressure, boost your stamina, fight inflammation, help to detoxify, and contain Vitamin C, potassium and manganese, so drink up!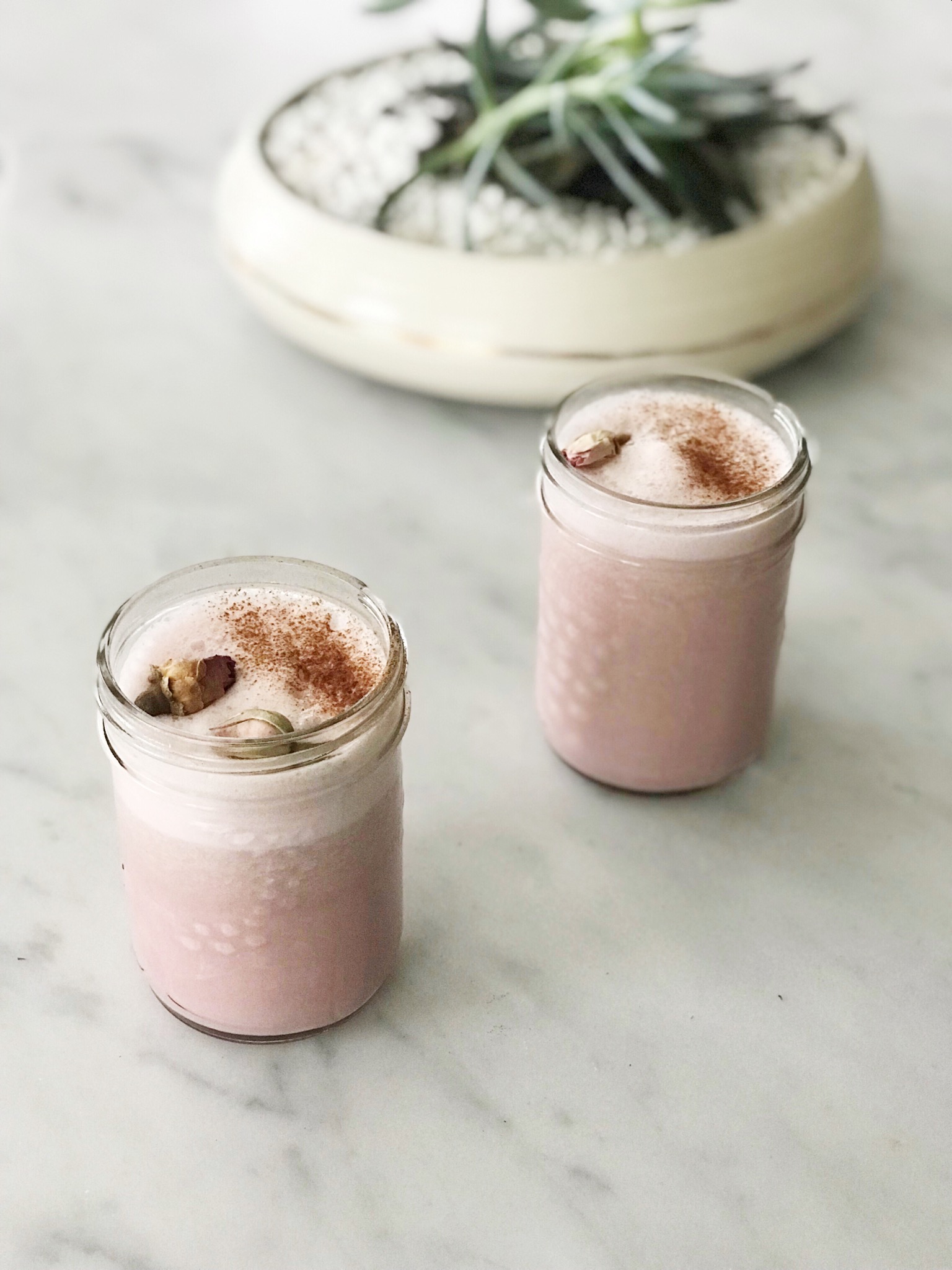 And how perfect is the pretty color of this latte for Valentine's Day?  Hey, it's still not coffee, but it's pretty and it's good for me, so I'm making this my new habit!