Beet Latte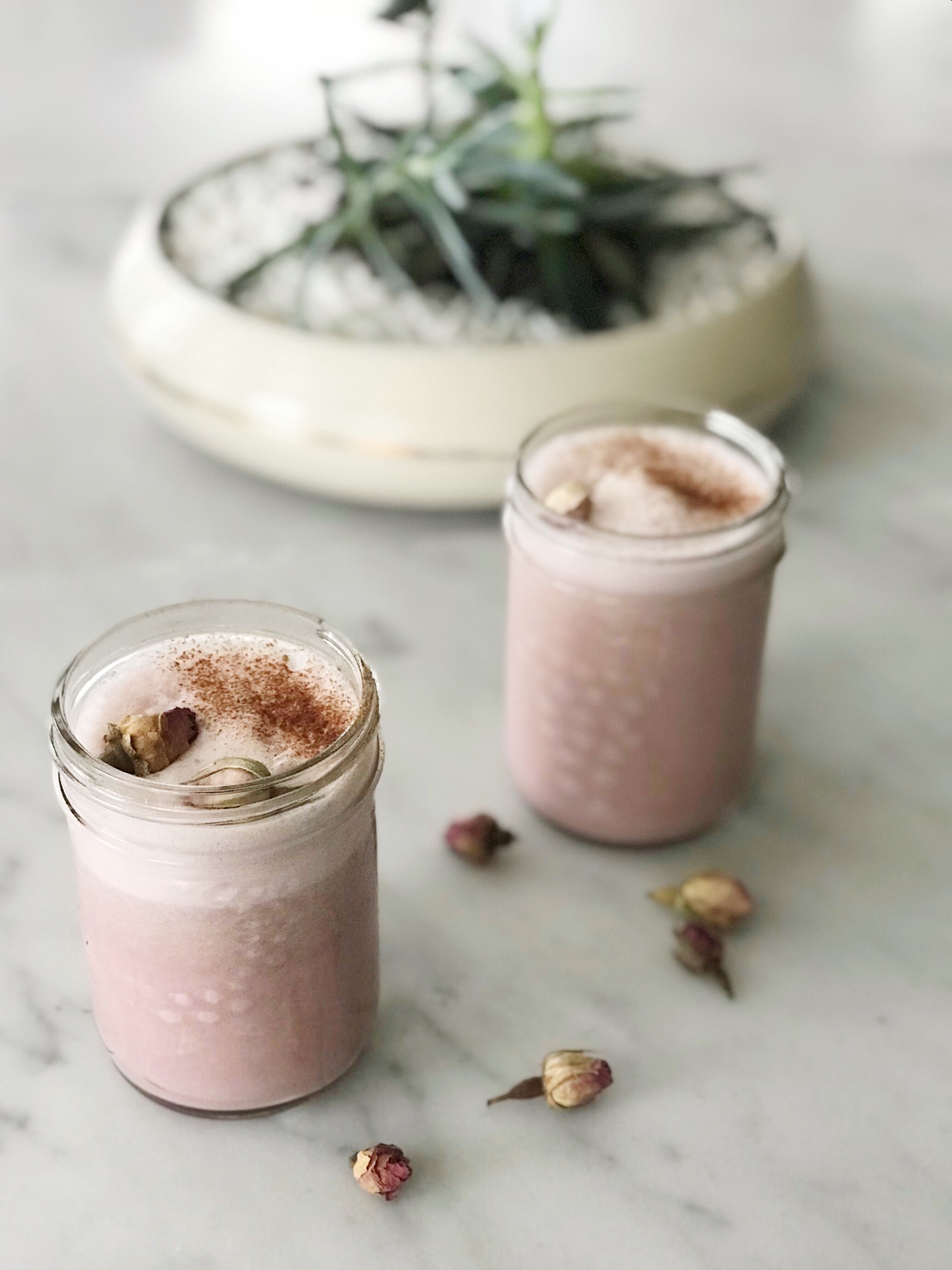 2 small peeled cooked beets
1 Tablespoon honey
½ teaspoon cinnamon (optional)
1 inch piece ginger, peeled
1-2 Tablespoons water
1 cup unsweetened almond milk
½ teaspoon coconut oil
Add cooked beets, honey, cinnamon (if using), ginger and water to a Nutribullet or blender.
Blend until smooth. Should be looser than a paste. Add additional water if necessary.
Heat almond milk in saucepan on stove on medium high heat. Watch not to burn it.
Add 1 heaping Tablespoon of beet mixture to Vitamix or blender. Add hot almond milk and coconut oil.
Carefully blend until combined and frothy.
Pour into cup and sprinkle with cinnamon.
Store additional beet mixture in airtight container in fridge for up to a couple of days.