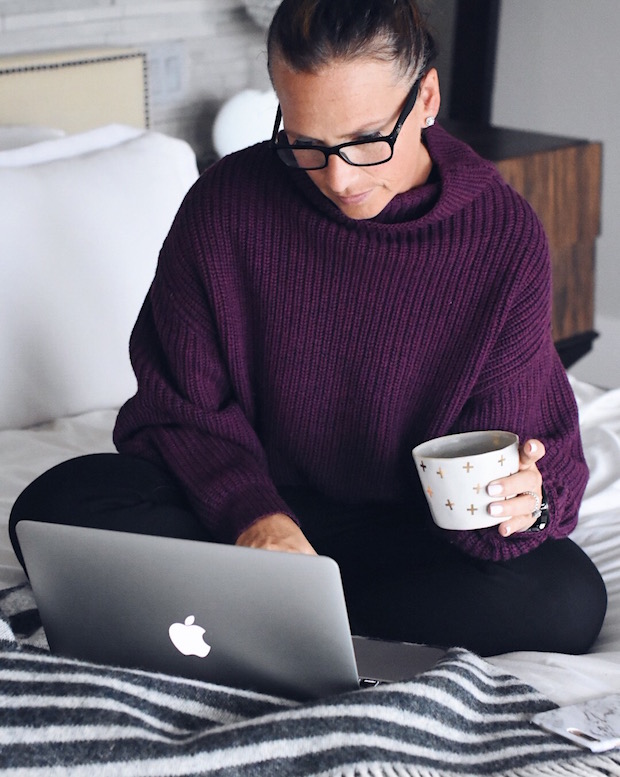 Talk about serendipitous timing…this topic of organization. If any of you follow my insta stories you might have seen that we came home on Sunday to our basement flooded…not with water…but our septic tank decided to throw a fit. GROSS. Literally everything that is wet is DONE. Contaminated. So…what does that mean? Well, it means that we start from scratch in our finished area of our basement. While initially it felt like a kick to the gut, there was indeed a silver lining. I've been itching to do a full on house purge (my fam hears me continually prepping them that it's about to go down!). It hit me that if there was ever to be a jump start to that purge, having much of our basement cleared out and disposed of would definitely qualify! All this stuff going out the door…and I'm thinking, I don't want much to come back in. That's timing, isn't it?
So while that all gets sorted out over the next couple of months, I'm going to be working on some different areas. I've actually already begun. What is it with that urge to purge? Is it a January thing? Whatever it is, it feels so good to start systematically organizing different rooms, getting rid of things that are simply taking up space. They say you need to have room to accept new things…I'm not there yet..I just want to pare down.
Three areas I've decided to tackle right up front are my closet, my bathroom and…the big one…technology. Simply put, I'm drowning in my inbox right now and needed a lifeline! Super stoked about some different strategies I'm trying…more on that below.
First, my closet. I've posted about closet organization before and I still hold true to those simple tips. If you're feeling overwhelmed with a mountain of clothes and shoes, I'd encourage you to read my post:) Ironically, I still was finding my closet growing…so obviously I was slipping up here and there. So, back to ensuring the one item in equals one item out rule. But going beyond that, there was a gnawing feeling that I just have too much. The goal now is to just be really honest with myself and get rid of the pieces that aren't being used. Sometimes it's extremely hard to part with those ones though! I find the easiest way to do it is by actually removing the item in question. I have to literally take it out of my closet and set it aside in another room. What happens the overwhelming majority of times is that within a day or so, it's gone from my memory. That fast. If it's still bothering me, I move it back. Truth be told, I've only returned something to the closet once. Having an emotional attachment to clothes sounds silly, but it's a thing. Once that piece is physically removed,  it's easier to move on.
The other attitude I'm looking at my closet with is along the hygge lines. I would rather have quality over quantity. Fewer pieces that will take me the distance, that I feel good in and work with other pieces in my wardrobe. Falling prey to crazy sales (don't get me wrong, there's still a time for a great sale too!)  where I have ended up buying things I would never usually opt for, does nothing more than take up space!
This is an on-going process…it's not a one afternoon thing! But, I do find the more I stay on top of it, the easier it is to cull pieces as I go.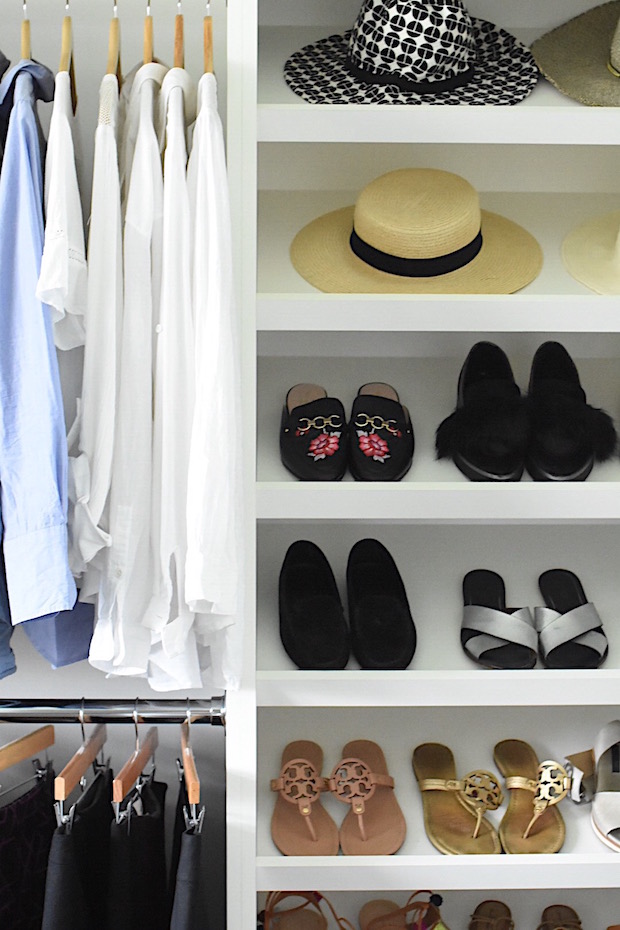 Second, my bathroom can be a breeding ground for hoarding. Cosmetics can be collected so easily…and before you know it, your bathroom space is filled with samples, hotel toiletries, 30 shades of the same pink nail polish and pretty bottles that have yet to be opened.
The thing is….these products have a shelf life. Over time, they become less effective and often harbour bacteria. Any of you have some beautifully packaged lotions that have been sitting unused? I know, it kills me too! For some reason, when I receive something special like lotion or perfume I want to "save' it…almost because I don't want it to be gone. Is that weird? I am learning that to enjoy these gifts and purchases is to use them.
To help from over collecting, I use containers to sort my toiletries and cosmetics. The containers are a simple and inexpensive solution…I found mine at the dollar store. Obviously, they are effective in organizing my products by keeping like items with each other. They are also a catchall to any leaks or spills… but more importantly they are my limiting factor. When the skincare container is full it's a signal that I don't need to be buying any more. That simple.  And again, I only want to be using fresh, active products anyways. So there's only so much one person needs. Period.
I have broken out my containers so I have one each for: lotions, skin care, hair products, travel sized items, first aid and one for re-fills. I found a lucite tray as well that holds all of my nail lacquers. This system has proven to keep my buying in check. When items start spilling out of the containers, it's a clear signal to stop buying and to cull whatever isn't being used.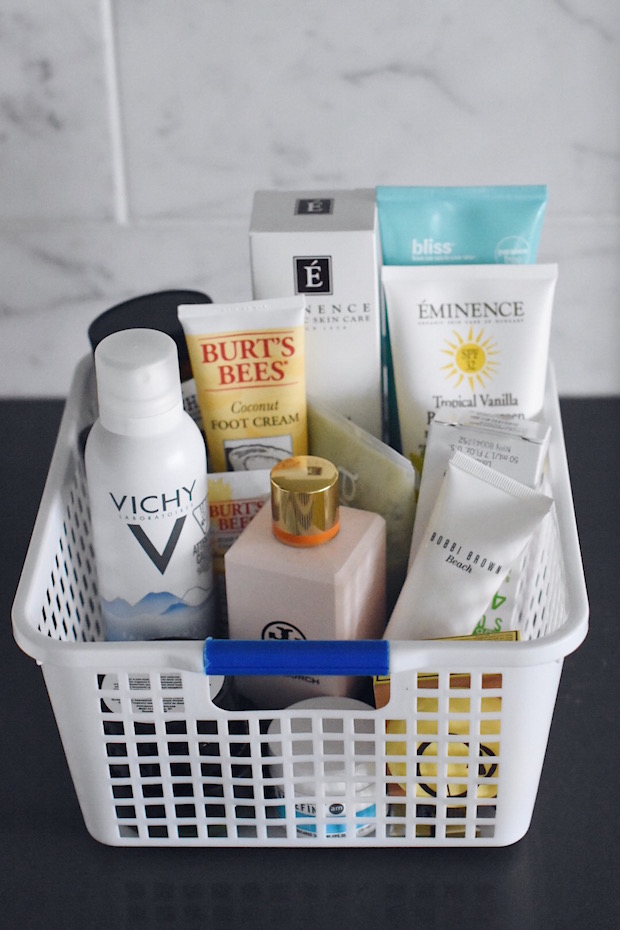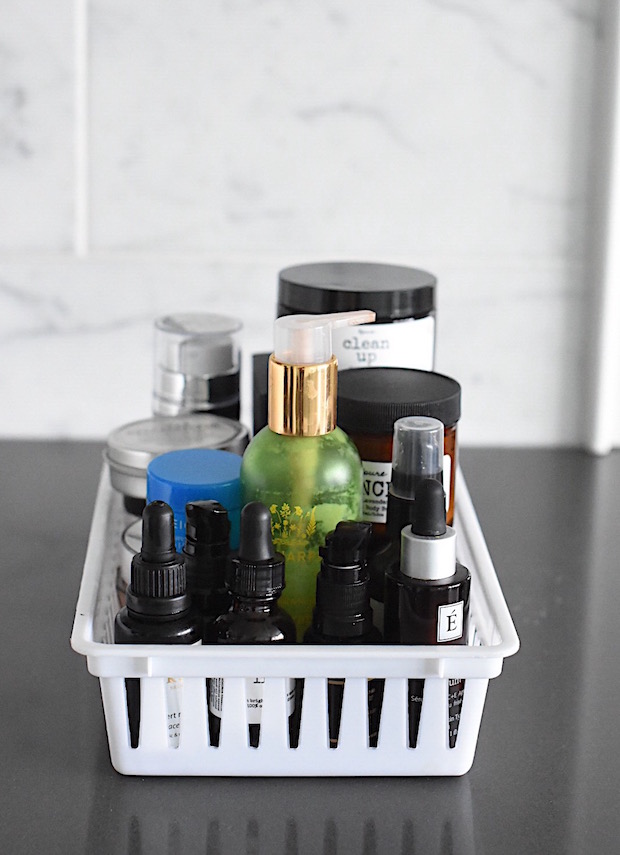 Saved the big one for last. I have needed help big time with managing my technology. It had become a serious point of anxiety for me. When I would open my phone and see the email icon with some crazy number like 174 above it, I would stress. The way I managed that stress was avoidance. I would honestly just not deal because it was too much. That is not a solid way of conducting both business and life in general! So here is how I'm tackling this monster:
Unsubscribe. Ruthlessly. Half the time, I was deleting emails consistently without ever opening them. Groupon. Bye. Notifications. Bye. Big chain store updates. Bye. You get the idea. They did nothing but clog my inbox. The daily sale offers/updates were not effective for me.  And so, I am getting rid of these subscriptions. If there are a few websites, blogs etc that you like to stay up on, there are often options to choose how frequently you receive emails from them. Choose something that you can manage…maybe a once a month email.
Use an email managing tool. This one is HUGE. I came upon Sortd for Gmail recently and downloaded it…umm…love! It makes sorting and prioritizing emails seamless (note that it's an extension for Chrome…not yet available for Safari). This tool transforms your gmail account into a drag and drop workspace. When an email appears in my inbox, I can drag it to one of 4 "lists", which I've named To Do, Follow-up, Re-visit Later and Personal. Anything that I need to respond to on that very same day I move to to the "To Do", essentially creating a visual online list…which functions much more efficiently than my post it notes!  Once you drag the email to your given list, you are able to rename the email if you want to simplify or make it easier to remember. Any email that I've responded to and am awaiting an answer goes into the "Follow Up" list.  The "Re-visit Later" list holds emails that aren't as high priority but still need to be dealt with. Once the task is completed you have the opportunity to delete, move it to a folder, etc. It is seriously so awesome! I love that I can work down a list without the issues of losing important emails in my inbox.
Free up space. On this point, I'm talking about my issue with photos…guys, I have over 14,000 photos on my phone right now. That. is. heinous.  I've tried a million times to go through and delete a bunch but that number is just overwhelming. I've been doing some research and My Cloud is what I have my eye on. It plugs into your WiFi router at home and set it up with your phone. A home for all my photos…with the ability to still pull them up on my phone! I think getting a handle on technology is going to seriously lighten the load…crazy how this stuff can way a person down!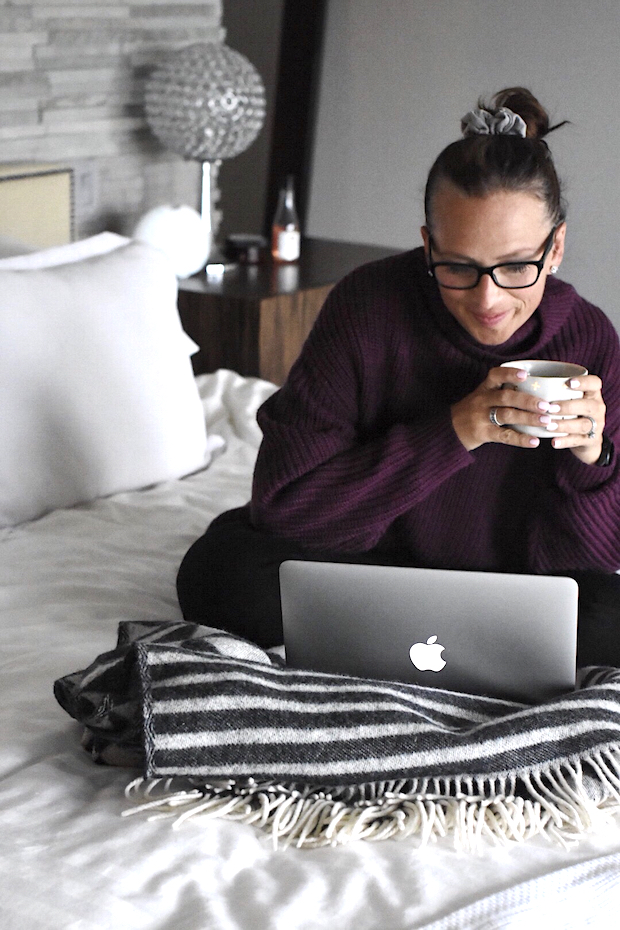 This Minimalism Challenge just grabbed me. I like that it's do-able and is based on some simple, but meaningful tasks. I think know I could do this. The point? Well, I hope that I might enjoy the results of some of these small changes and make it a priority to weave them more easily into my routine. Anyone with me?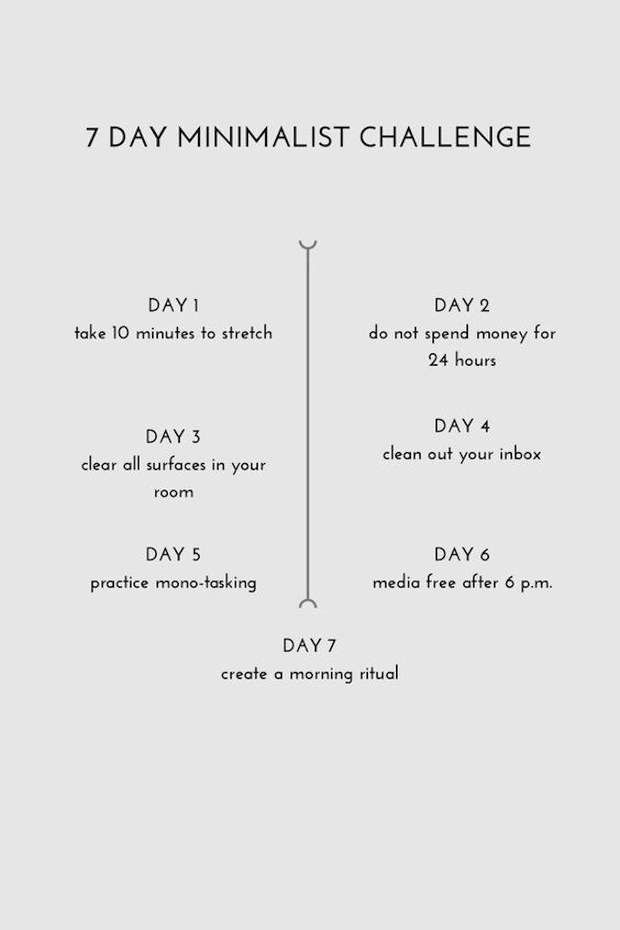 Hope these tips are helpful for you…organization is something most of us could work on. It's definitely a process for me.
What's next on my list? My kitchen pantry…it's gonna be a battle in there!! Thanks so much for reading…would love to hear if you have any tried and true organization strategies:) Laurel xo