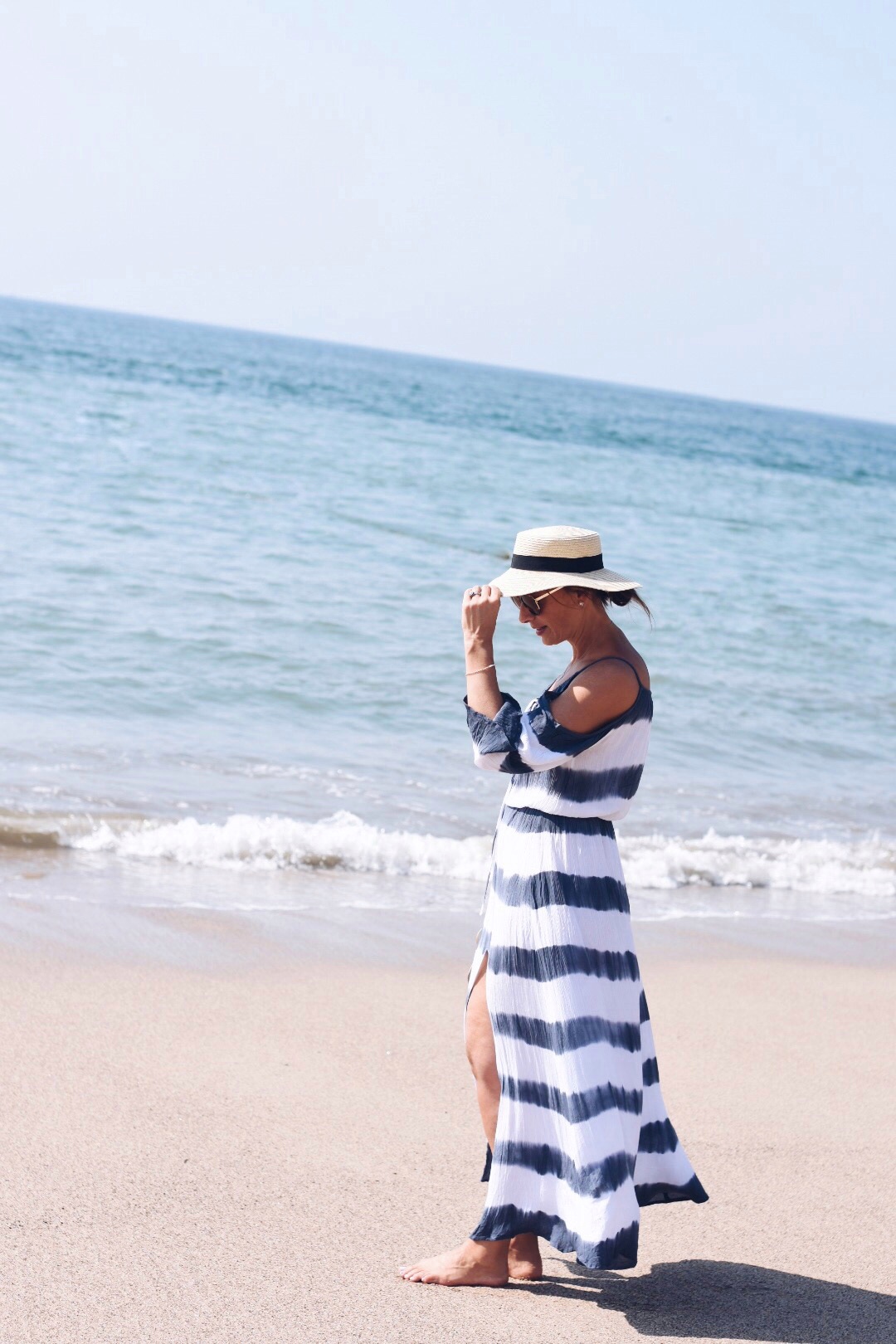 Laurel and I are still glowing from the sun we soaked up last week in Puerto Vallarta.  I am such a sun girl and there couldn't be a better way to beat the post Christmas blues than with a good dose of Vitamin D.  Before this trip, I was already a huge fan of Sunwing. My girls and I flew Sunwing last summer from Vancouver to Toronto and we were impressed with the friendly service, the new aircrafts and the low prices!  So, Laurel and I jumped at the chance to take a Sunwing Vacation down to Puerto Vallarta!  We had an amazing experience on the flight, from the quick check in at the Elite Plus Counter to the welcome champagne toast on the flight…it may have been a morning flight, but it was 5 o'clock somewhere!  The flight was easy and comfortable.  And our bags were waiting for us as soon as we got through customs…that was fast!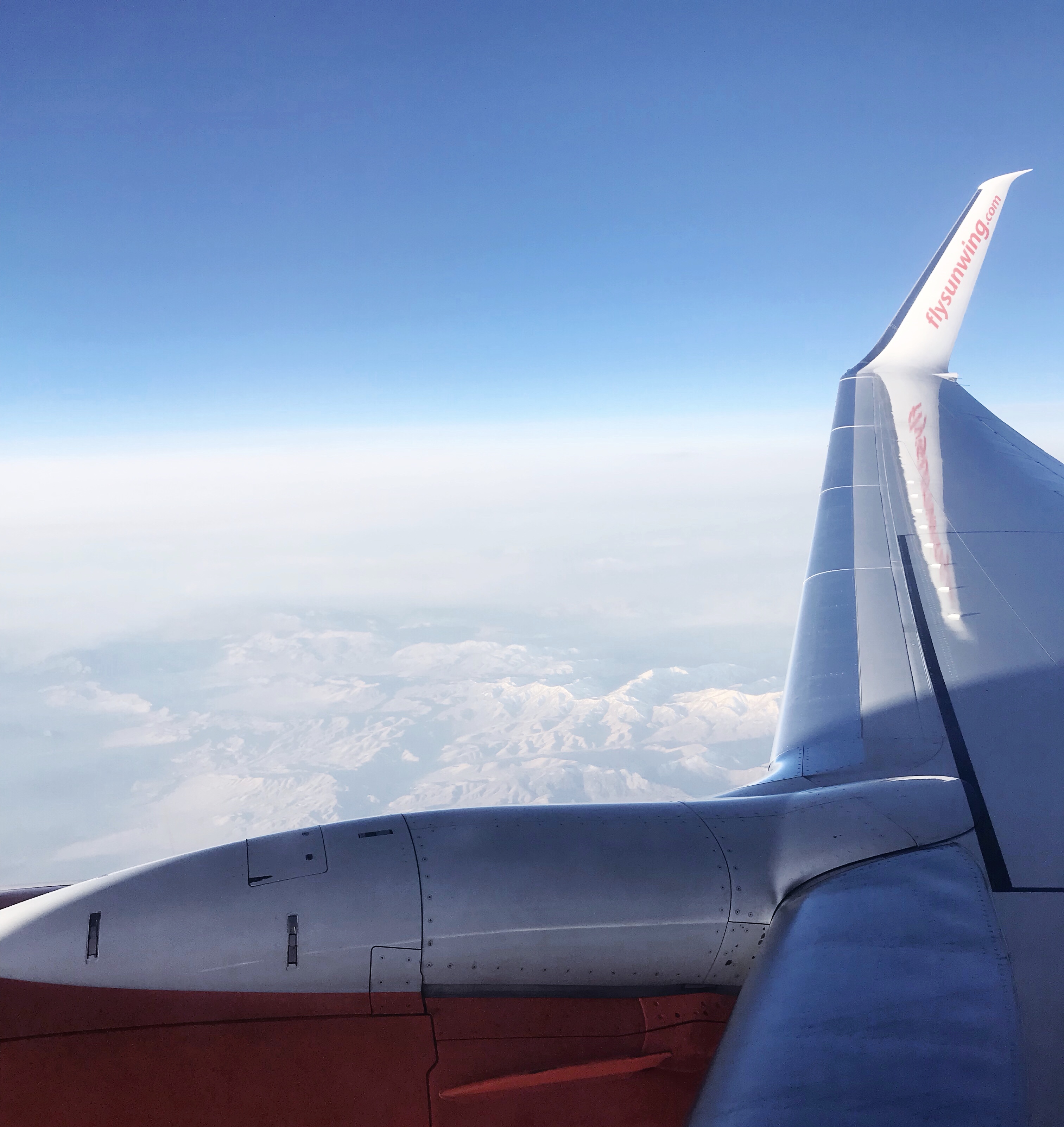 I have never booked a package vacation so this was a very new experience for me.  We had our transportation to the hotel arranged through Sunwing and were greeted at the airport by a troop of Nexus agents in bright orange shirts.  They immediately took our bags and got us settled in a taxi for our quick drive to the hotel.  On the flight, travellers were told that even if they hadn't booked transfers, Nexus agents would help them get into authorized taxis.  They really make travelling as worry-free as possible!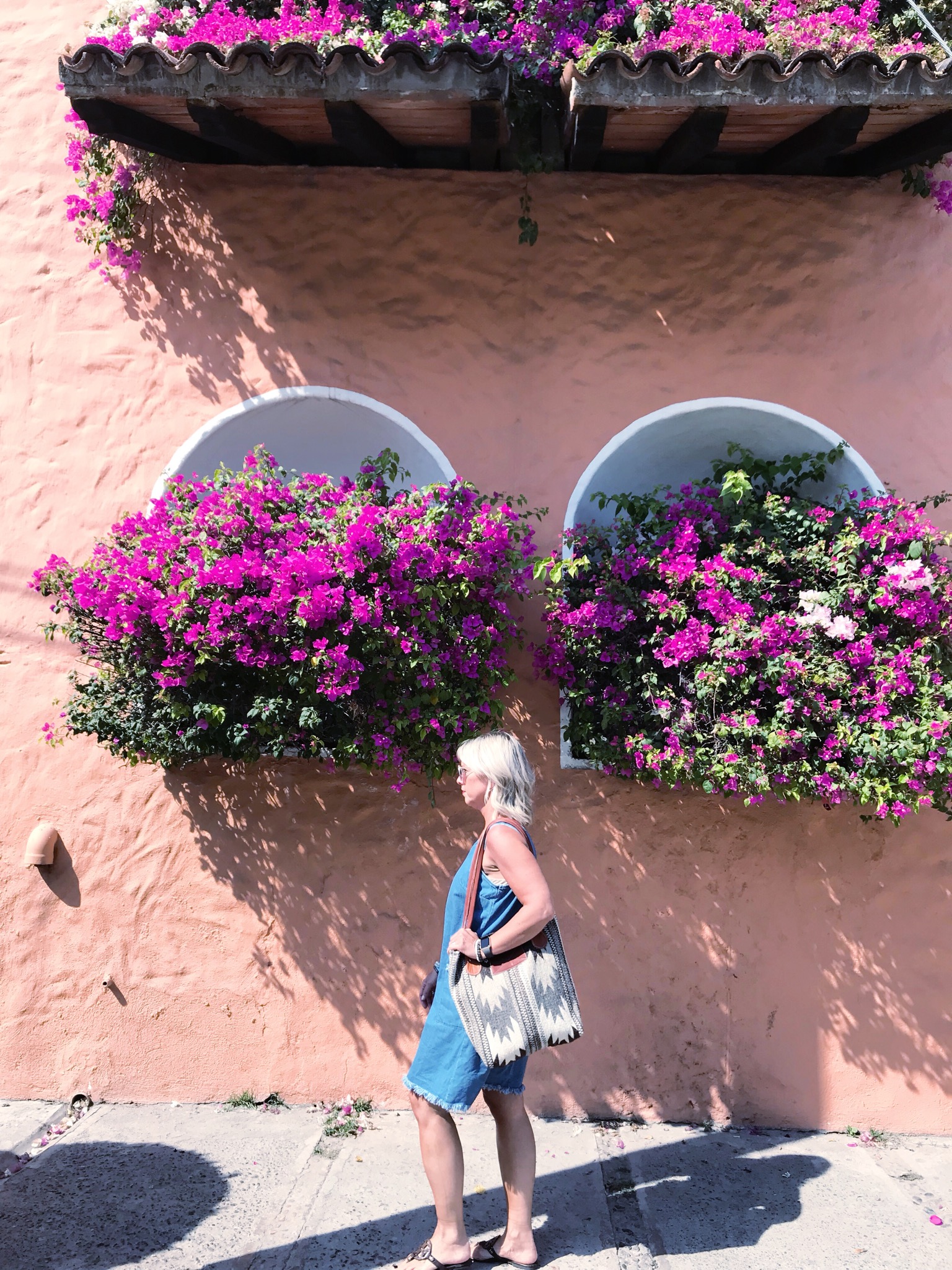 We were greeting very warmly at The Hacienda Buenaventura Hotel and Mexican Charm.  We loved the authentic vibe of this all-inclusive hotel right away, with the open courtyard, colonial architecture and extremely friendly staff.  Smaller and more intimate than many other all-inclusives, we felt like it was reminiscent of Melrose Place, with all the rooms surrounding the pool area!
A Sunwing rep met us the following morning to make sure we were settled in and ready for the week (umm, so nice!).  Brianda was extremely helpful and offered to book any tours through Nexus Tours that we wanted. She continued to be there most mornings to arrange whatever the hotel's Sunwing guests might need.  You can see a full list of excursions here, including Rhythms of the Night in Las Caletas, which we visited on our last trip. Sunwing really does provide a full-service travel experience.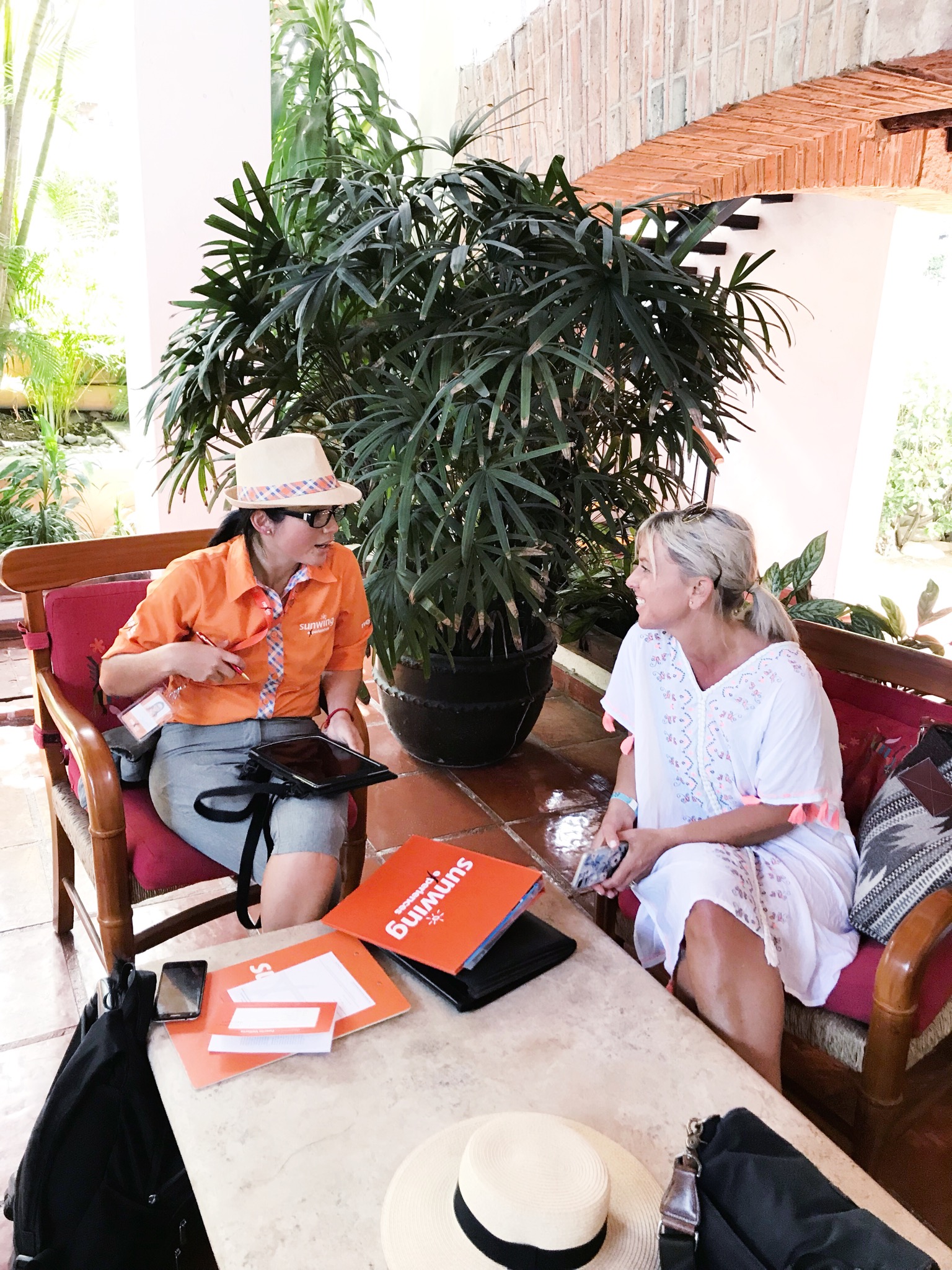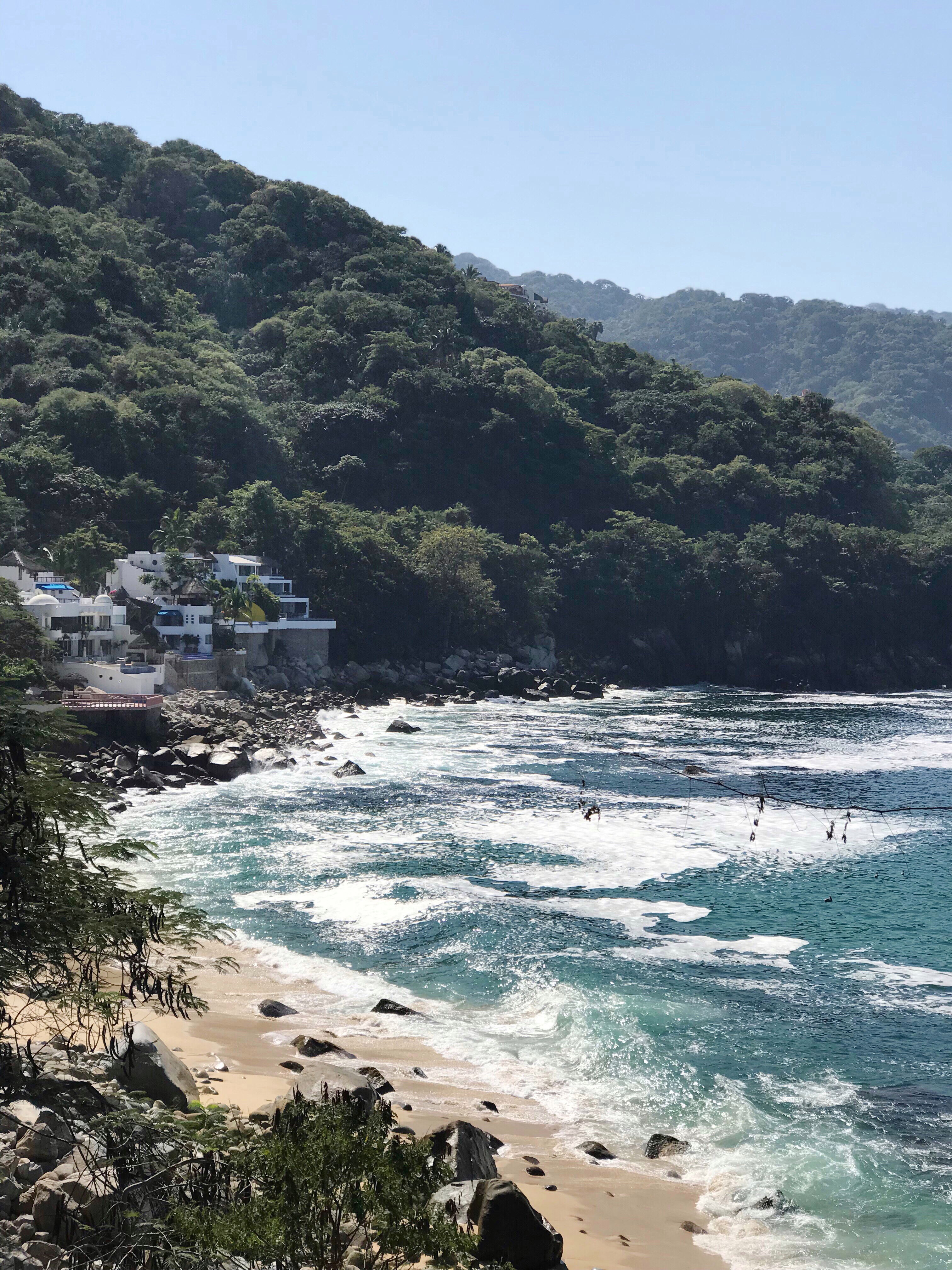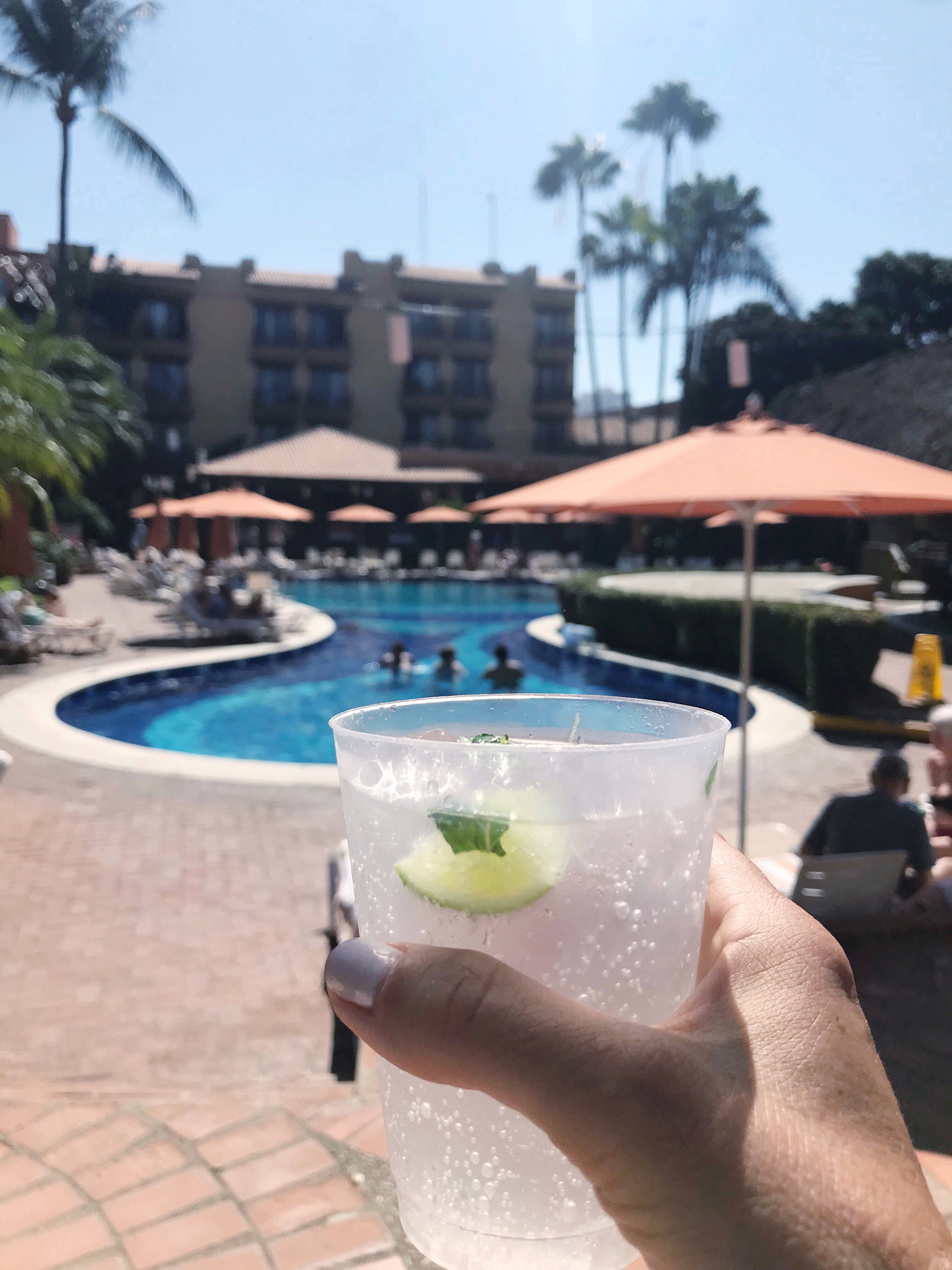 The Beach Club is about two blocks from the hotel, with ample lounges, a bar, a snack bar and washrooms.  We enjoyed authentic tacos at the snack bar one day for lunch and topped them with freshly cut tomatoes, onions and diced up pineapple.  So fresh and yummy!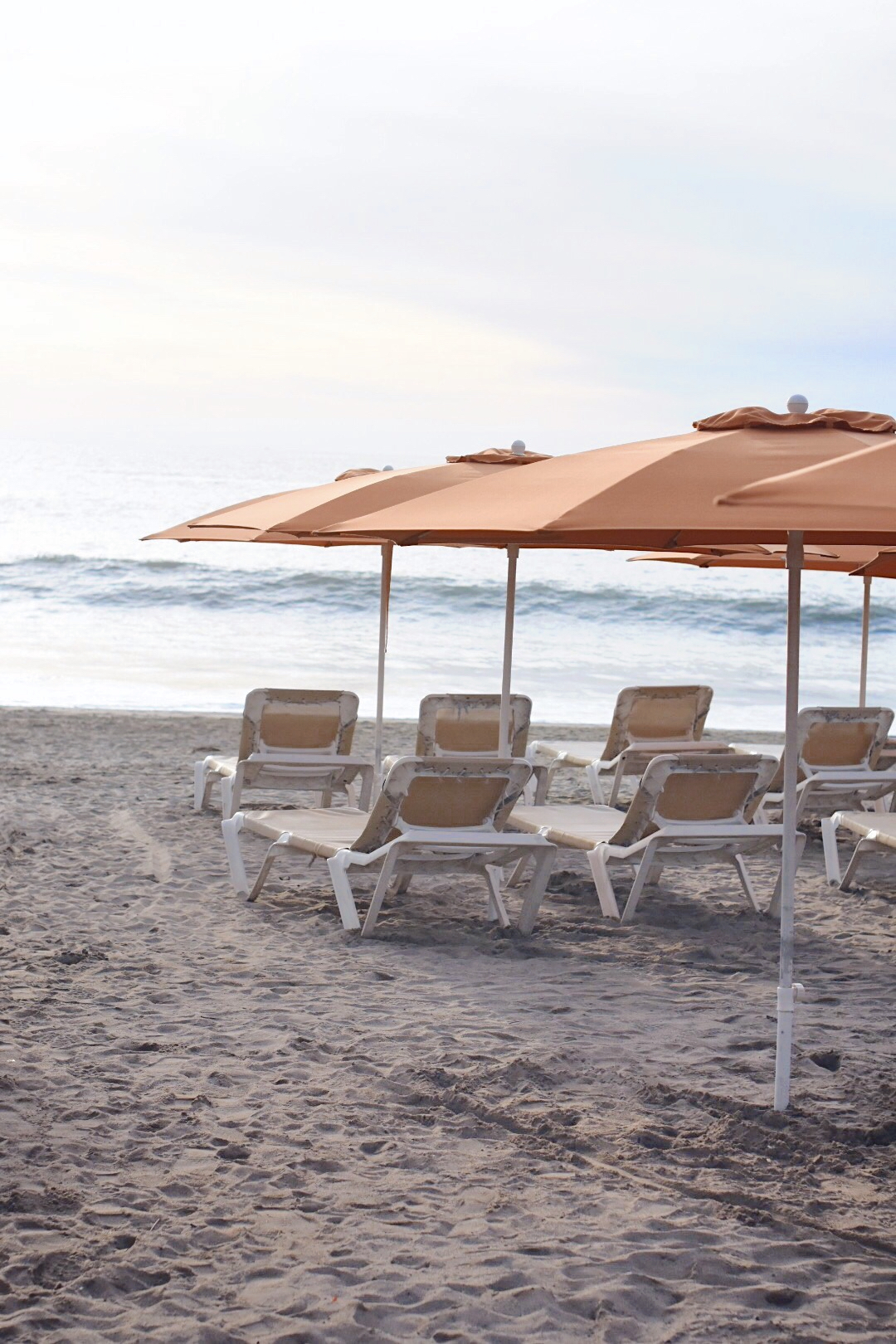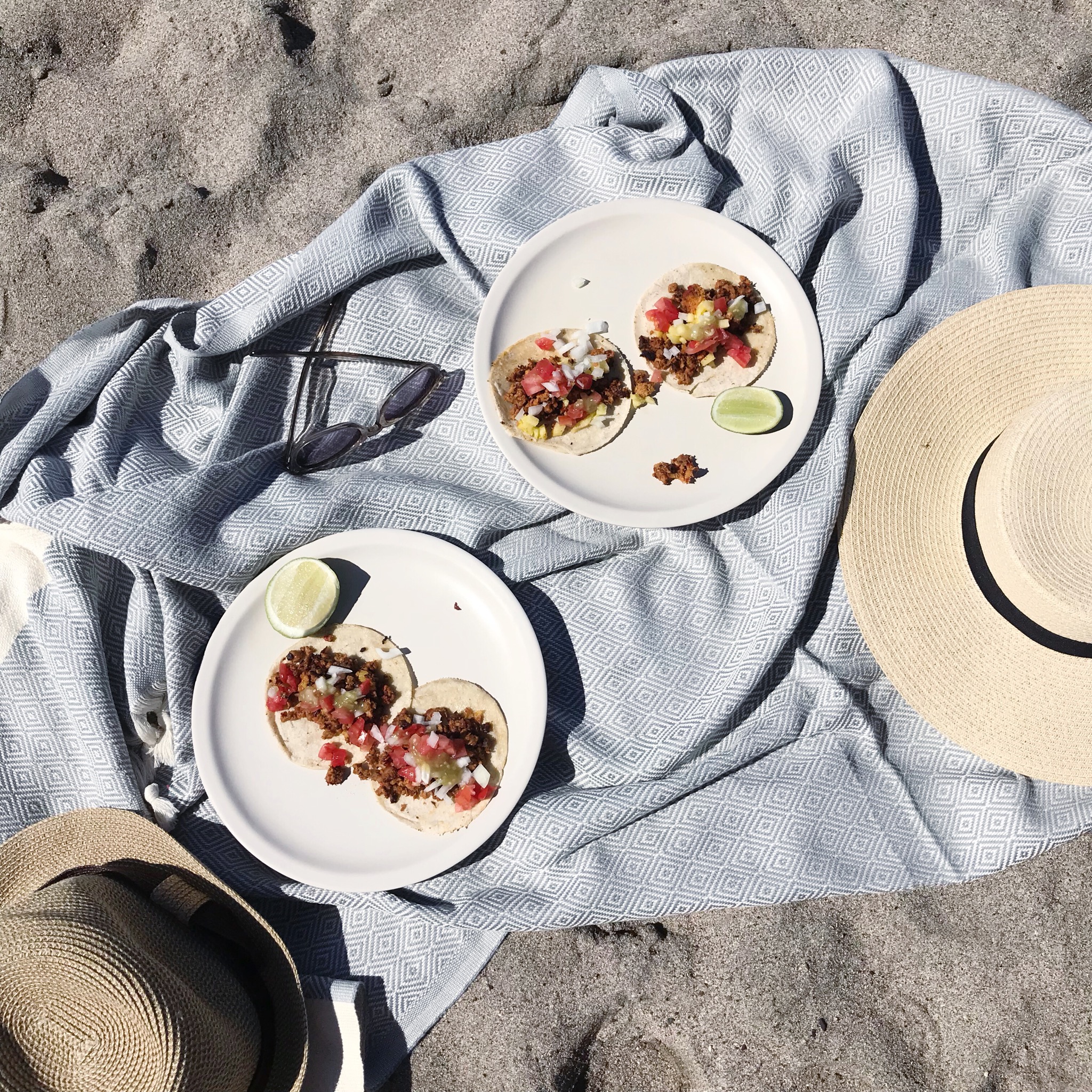 We discovered the spa on our last day of our trip. The outdoor-style spa is tucked away, surrounded by tropical plants.  The treatments take place in palapa roof cabins surrounded by lush plants and a relaxing brook.  There is a traditional Temazcal sweat-bath, similar to a sauna, which looks like a clay dome on the spa grounds.  Next time, we would love get massages there!  Make sure you book one when you arrive to make sure you don't miss out!*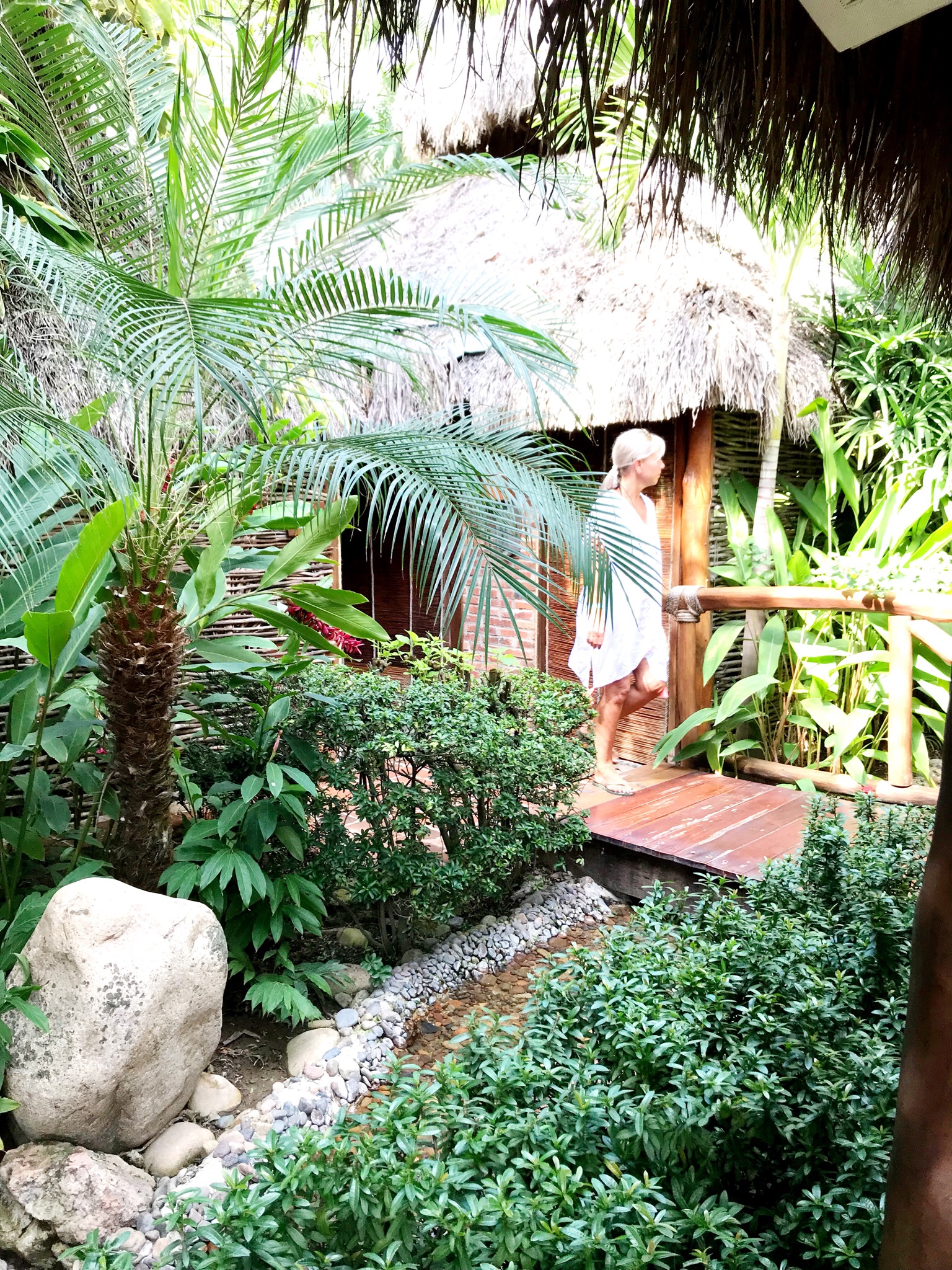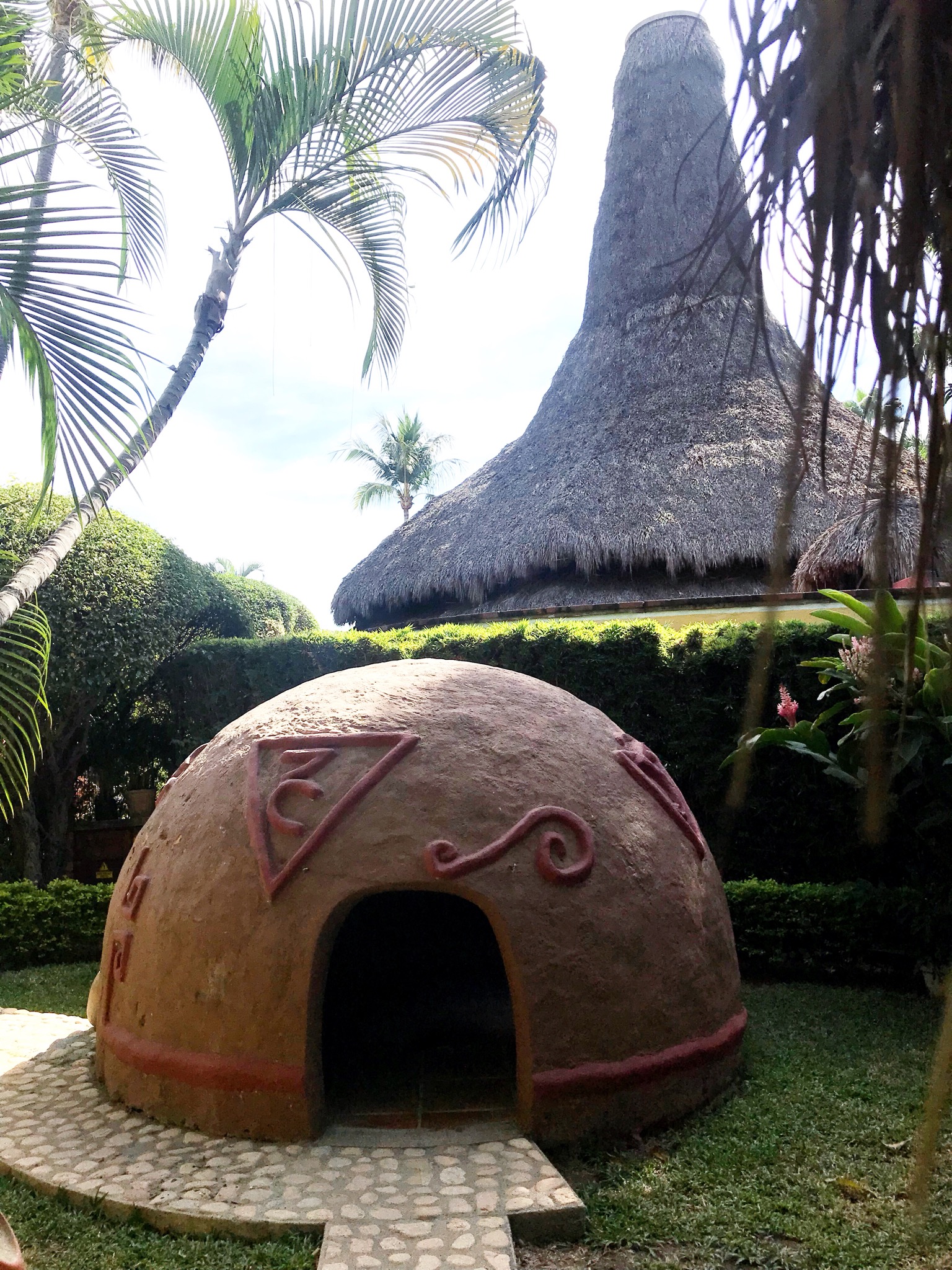 Laurel and I loved the friendly and relaxed vibe at The Hacienda Buenaventura and Mexican Charm.  It wasn't a big party place…people were just chilling and enjoying themselves.  We met a lot of fellow Canadians…many who were repeat guests at the hotel.  We asked many of them what brought them back, and the common theme was the amazing staff….honestly, they are so charming and ready to help.  The hotel really lives up to it's name…"Mexican Charm".  It's really a thing!  We loved that after a day of exploring the city or another town that we felt like we were coming back home.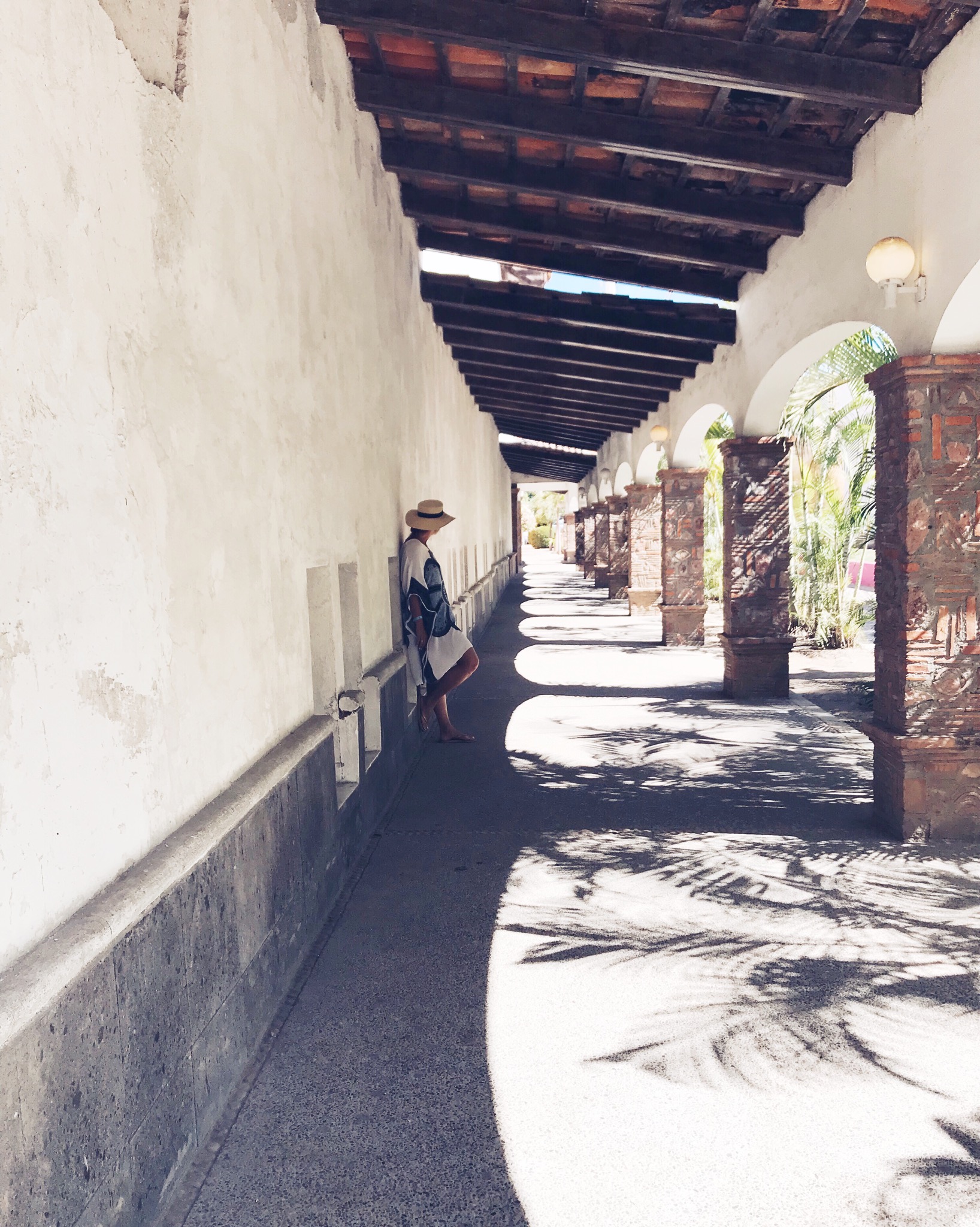 And after spending a week on a Sunwing Vacation, I know why they are #1tothesun .  They look after every detail so that you don't have to worry and can just enjoy your vacation…because that's the point, right?!  Laurel and I had the best week in Puerto Vallarta.  We loved exploring and we had nothing but non-stop sun!  Sunwing Vacations and The Hacienda Buenaventura and Mexican Charm sure know how to make you feel welcome and looked after.  We came home feeling relaxed, but also rejuvenated…it's really amazing how great the sun makes you feel!  Why not treat yourself to a Sunwing getaway…it will be the perfect boost to get you through the rest of the cold, Canadian winter!  And a little tip here for all of our valley friends…Sunwing now is offering weekly nonstop service from Abbotsford to Puerto Vallarta from December to April…and that makes getting to the sun even easier!**