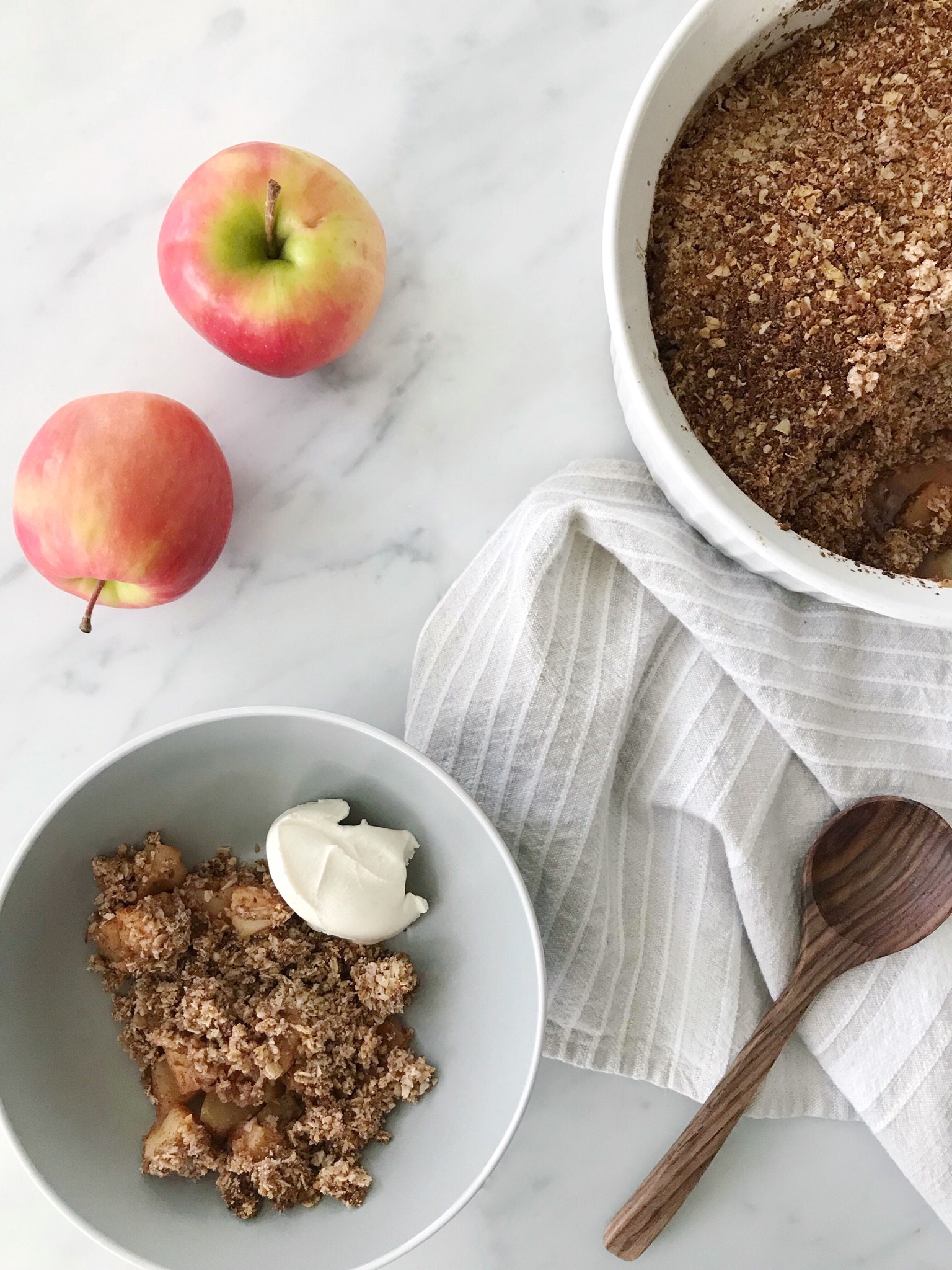 This time of year is all about comfort food…and an ultimate comfort food for me is apple crisp.  I remember growing up how the house smelled when my mom would make it and it was baking in the oven…mouth watering!  By making a few simple changes to the basic recipe, you can easily make a healthy version.  This version is gluten-free and dairy-free…and it's delicious!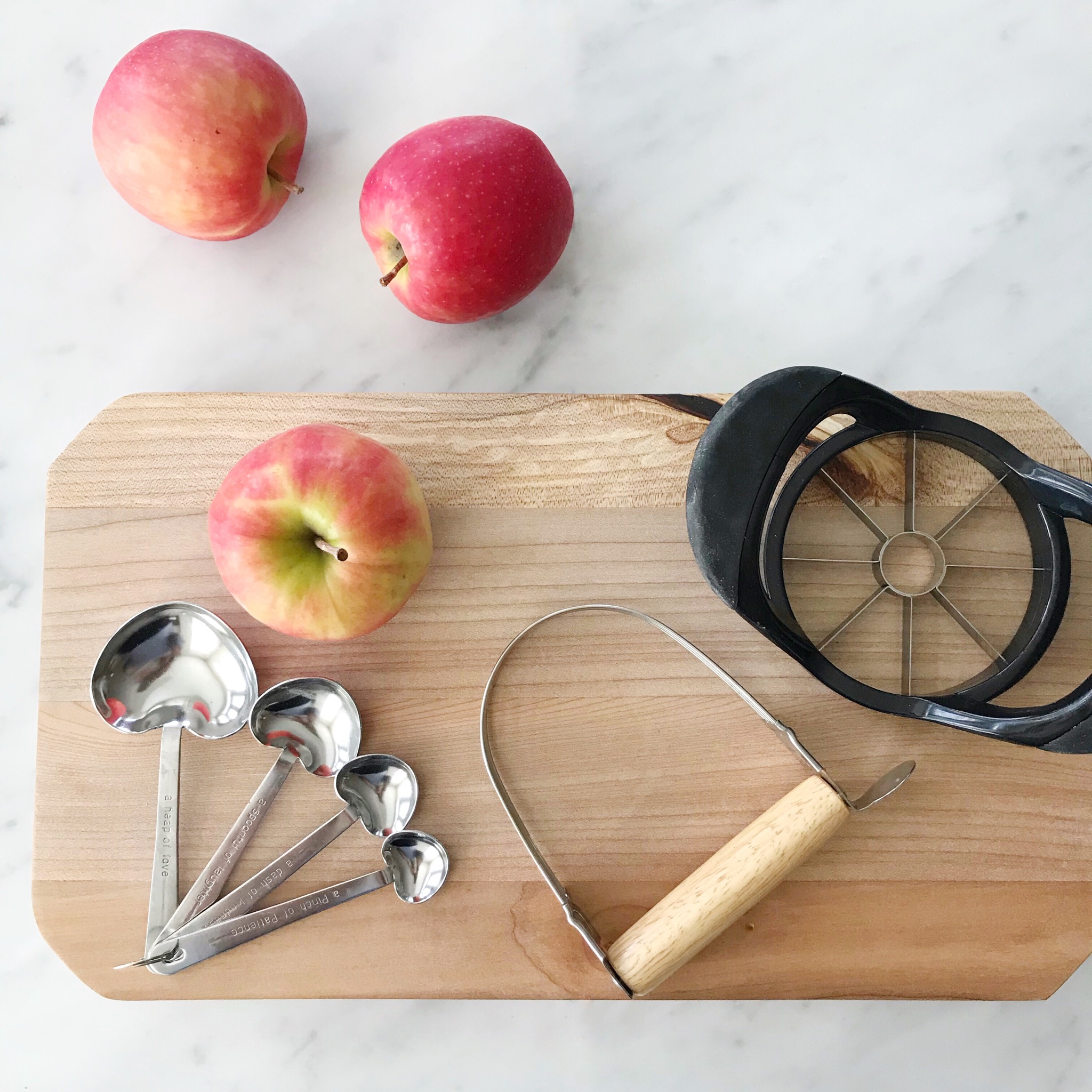 Healthy Apple Crisp
Ingredients
1 cup oats
1 cup natural almond flour
½ cup medium unsweetened coconut
½ cup coconut sugar
1 teaspoon cinnamon
¼ teaspoon salt
¾ cup coconut oil
5 medium apples
½ teaspoon cinnamon
2 Tablespoons maple syrup
Instructions
Preheat oven to 350 degrees F.
Spray a 2½ quart (2/3 litre) casserole dish with coconut oil spray. Set aside.
To make the topping, stir together the oats, almond flour, coconut, sugar, 1 teaspoon cinnamon and salt.
Add the coconut oil and cut in with a pastry blender until it makes a crumble. Set aside.
Peel, core and dice the apples and add to the casserole dish.
Sprinkle cut apples with ½ teaspoon cinnamon and maple syrup. Stir.
Top apples with crumble mixture.
Bake crisp for 30-40 minutes.
Eat as is or top with Greek honey yogurt or vanilla ice cream.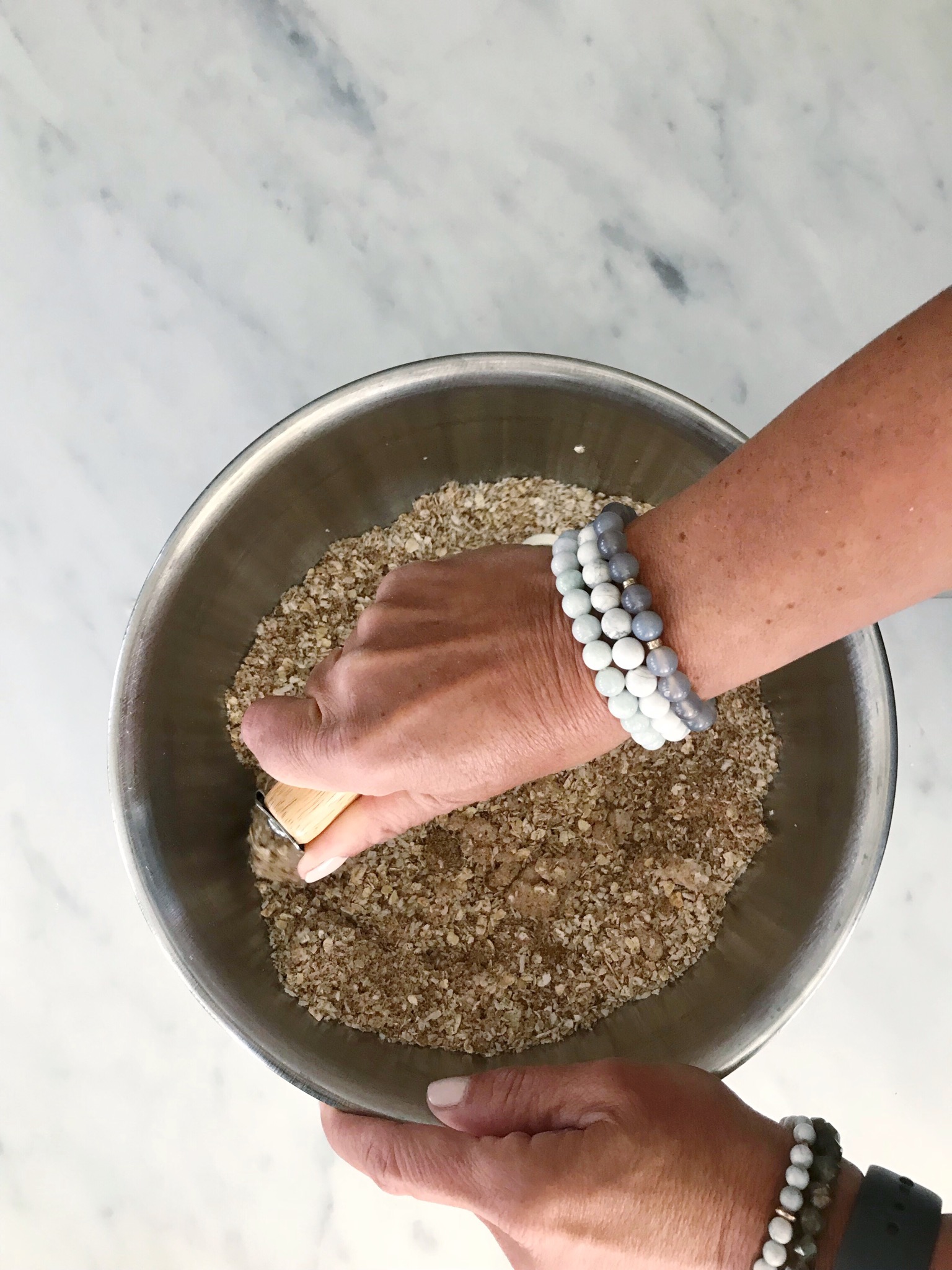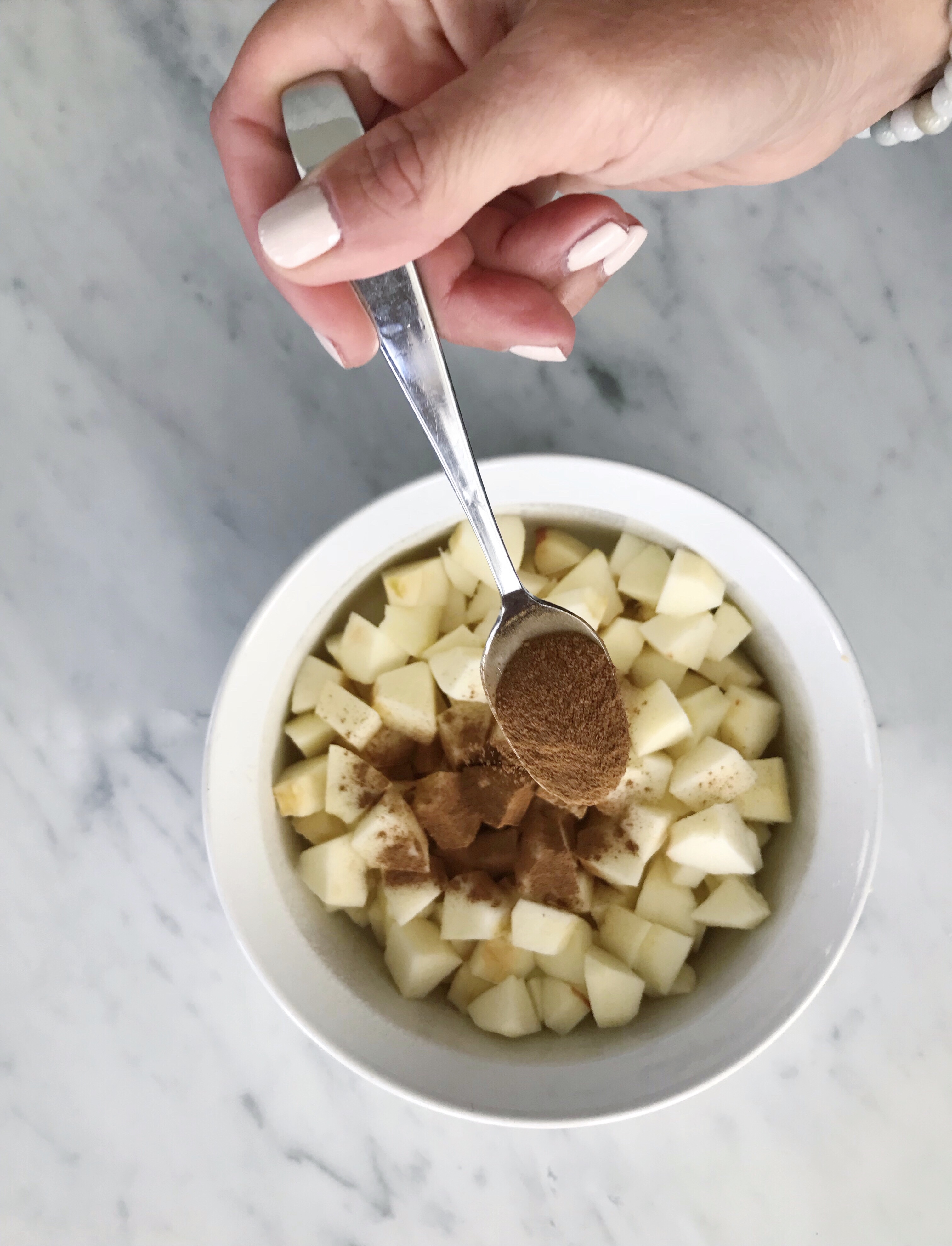 A couple of things…I used this almond flour that is ground with the skins.  I like the colour that it gives the crumble, but any fine almond flour will do.
This recipe makes a lot of the crumble mixture as I like a lot on my crisp.  Any that you don't use can be frozen and used later to make single portion crisps in ramekins.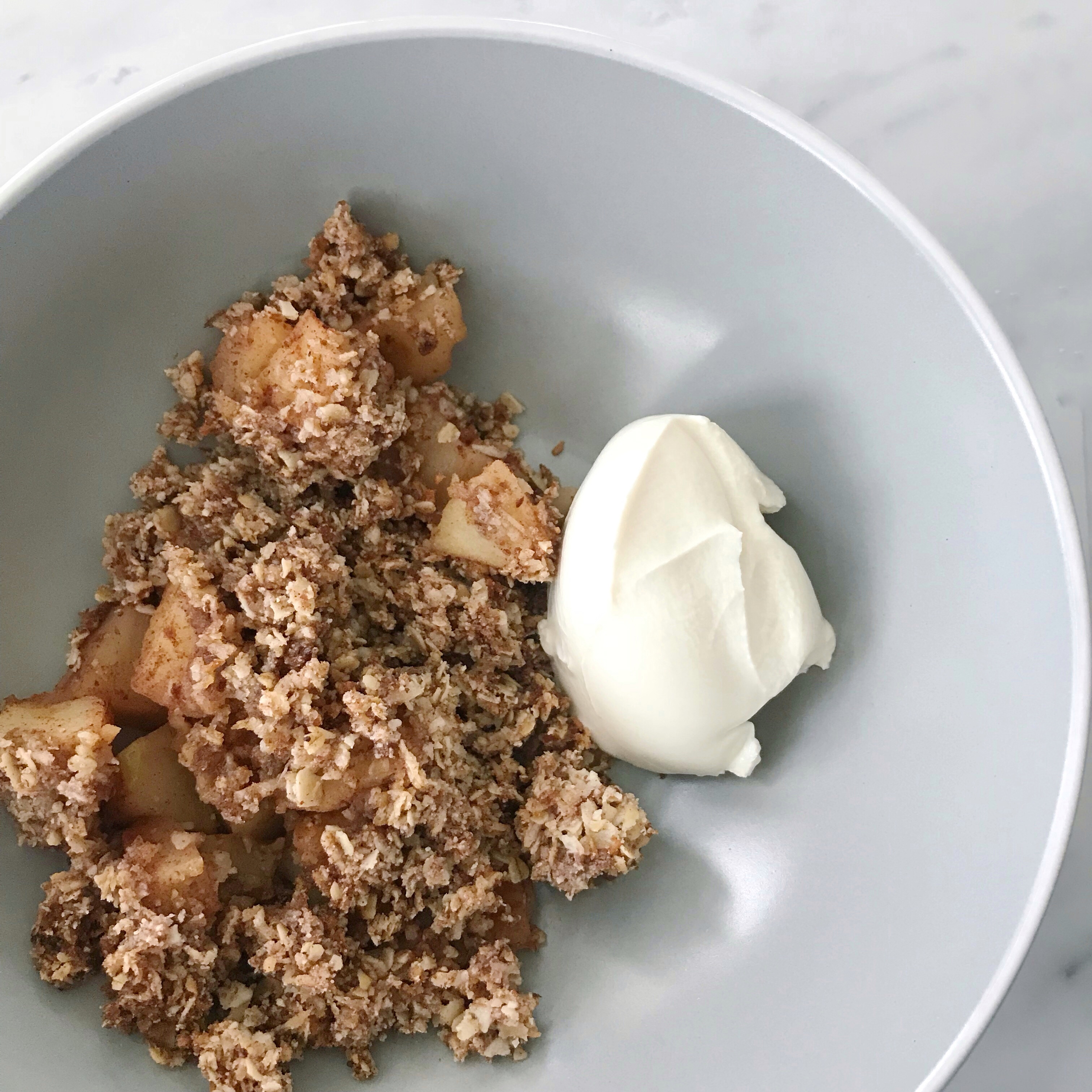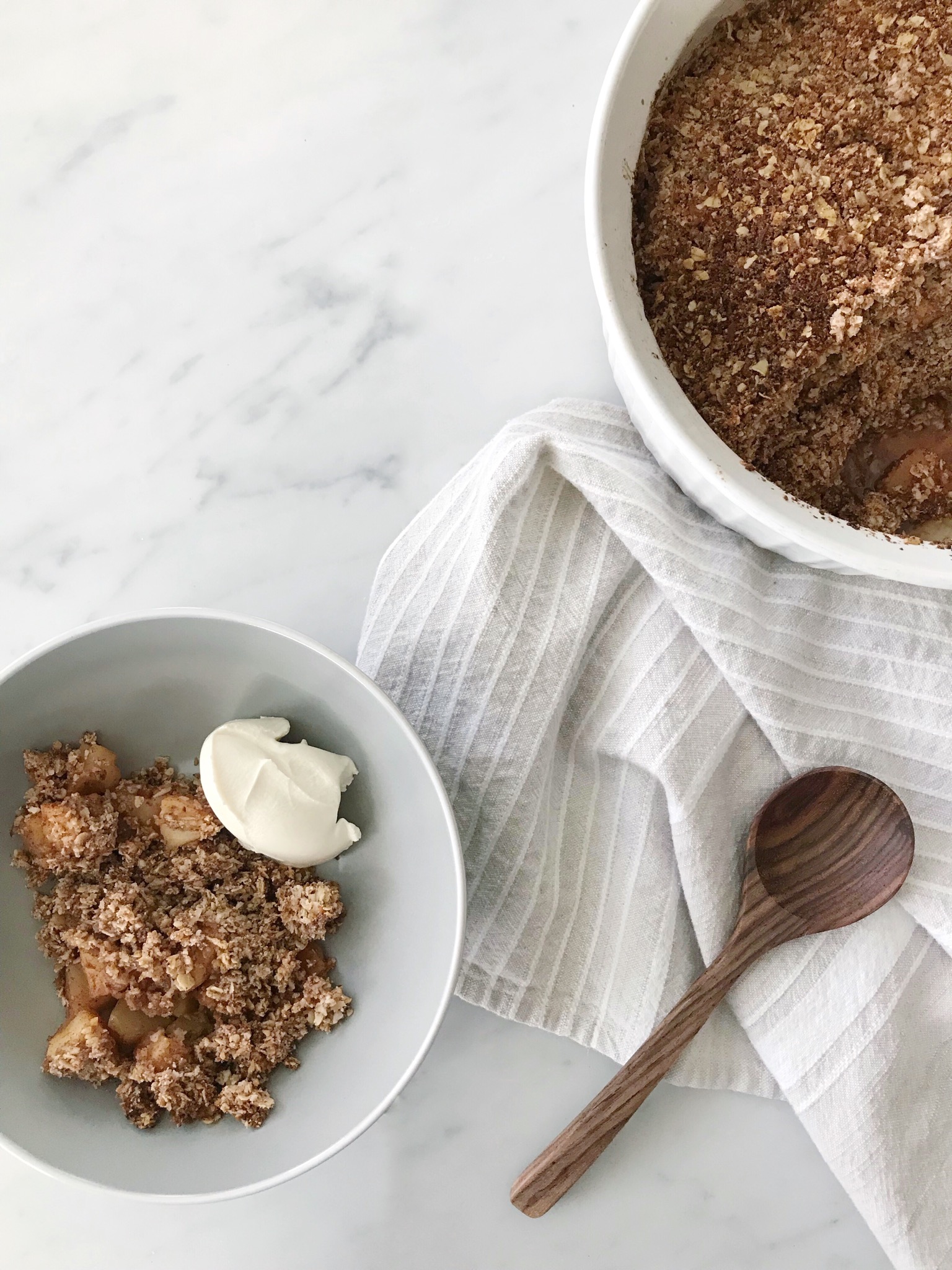 I like serve the apple crisp with a dollop of Greek honey yogurt.  I like the creaminess that it adds, yet it's still pretty healthy.  You can also serve with vanilla ice cream, making it a bit less healthy.  Or if you are dairy-free, just enjoy it on it's own.