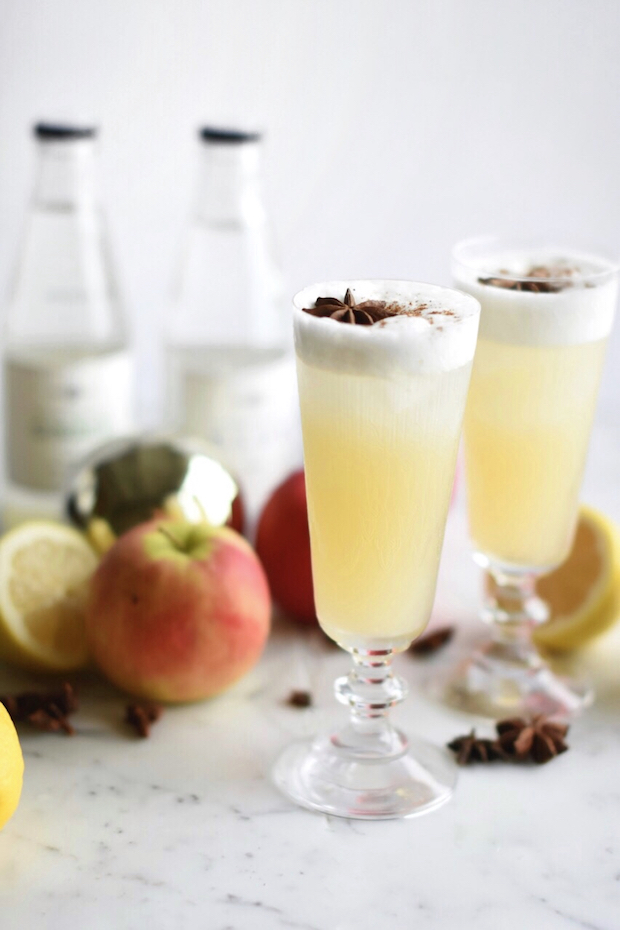 Christmas is THE season of entertaining. Does this get you excited? I know that many find it super stressful but I actually love getting together with friends and for some reason it just feels a little extra special with all the festivity of the season!
It's also kinda special to start the evening off by serving your guests a cocktail as they arrive..like a welcome drink to kick off the night. This Spiced Apple Gin Fizz might have to become a Christmas tradition…what do I love about it? Everything! Ha! I love the addition of an egg white, which creates a creamy, rich texture. The addition of both apple juice and lemon juice keep it fresh and light. Topping it off is soda water, which gives it a refreshing fizz. There's lots going on in this cocktail: spice, citrus, foam, fizz…and I think it comes together as a little party in your mouth!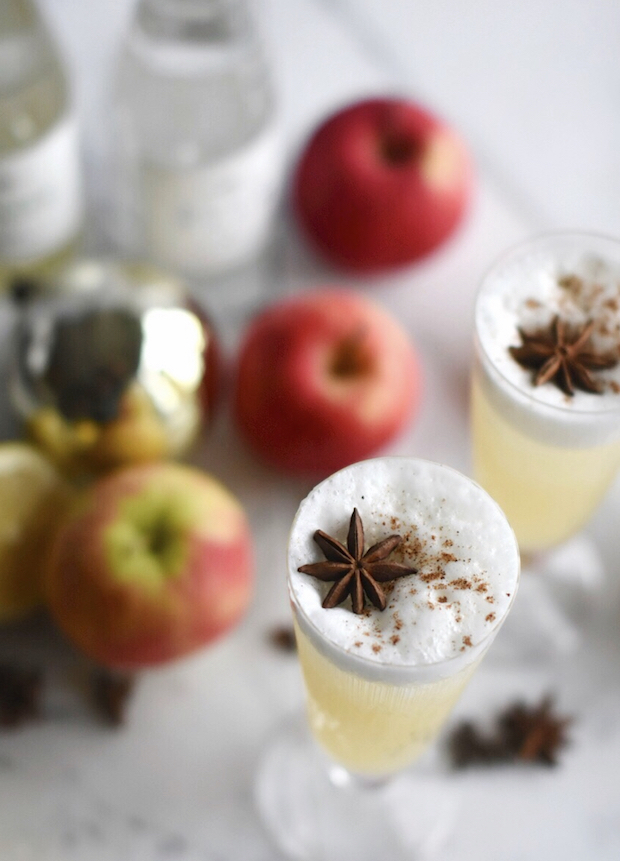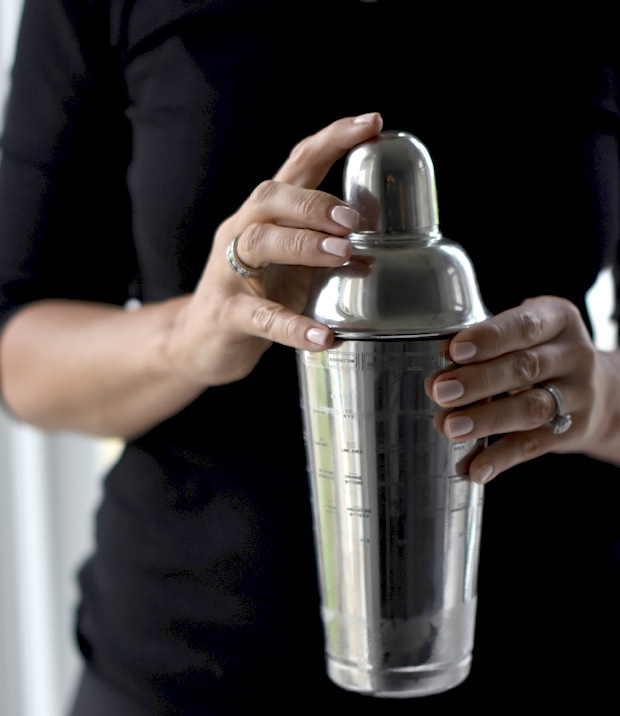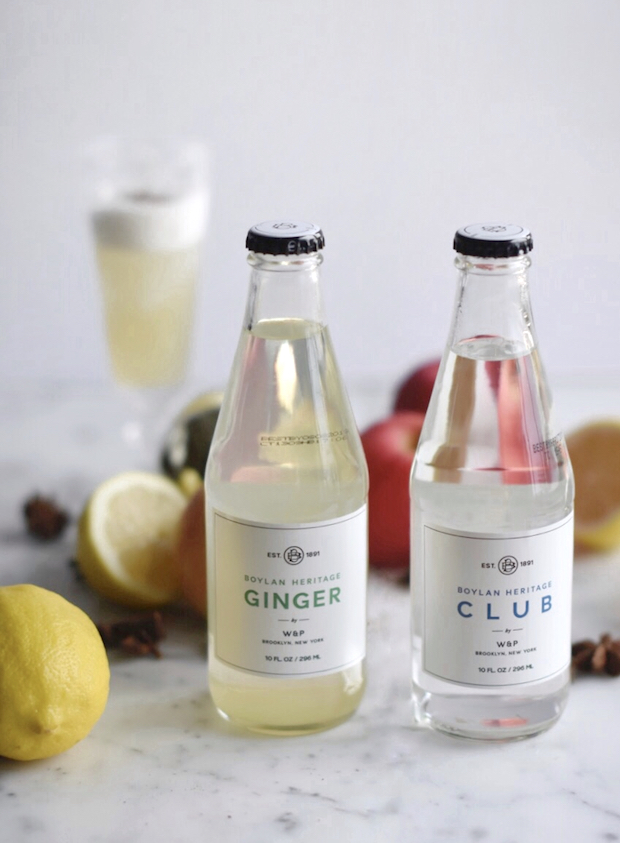 Love how pretty these Boylan cocktail mixer bottles are. Make your cocktail prep area look pretty by setting a number of them up. They are perfect to have on hand for guests to help themselves to later on in the evening .
I have also pictured a non-alcoholic choice when making this drink. Simply pair the ingredients, minus the gin, and top with the ginger soda. It gives an extra kick of spice!
Another note: The simple syrup can be made days in advance, helping cut down on prepping the day of. I find it's super helpful to have everything set up to make the cocktail assembly easier. Have your lemons juiced in advance and apple juice ready to go as well!
And then, if you're like me, you'll enlist your better half to start making them. I tend to take a supervisory role haha! Actually Scott quite enjoys being the bartender so I let him loose!
Hope you and your guests will enjoy these as much as I have…you see, creating a cocktail requires a lot of sampling…so..I've had my fair share of sips:) Thanks so much for reading everyone! Wishing you all a wonderful weekend. Laurel xo
Spiced Apple Gin Fizz
Ingredients
Simple Syrup
1 cup water
1 cup sugar
1 apple, cored and diced
2 star anise
4 cloves
Remaining Drink ingredients
1 tbsp lemon juice
2 oz (1/4 cup) apple juice
1 egg white
2 oz gin
ice
nutmeg
Instructions
Prepare the simple syrup by combining water, sugar, apple, star anise and cloves in saucepan.
Dissolve over low heat and simmer 7 minutes.
Cool. Once cool, strain the syrup.Refrigerate until ready to use
Assembling the cocktail:
Add 2½ tbsp simple syrup, lemon juice, apple juice, egg white and gin to a martini shaker.
Shake for 10 seconds.
Add ice to shaker and shake once again for 10 seconds.
Pour with martini strainer over glasses filled with ice.
Garnish with star anise and a sprinkle of nutmeg.
Where can you buy these Boylan vintage cocktail mixers? Lepp Farm Market, Whole Foods, Nesters, select Choices, Lee's Market to name a few:)
While this is not a sponsored post, Pacific Bottleworks did provide us with some product to experiment with during the Christmas season and we would be remiss to not mention them. Thank you for supporting the brands that support the Sugar Plum Sisters:)