Spiced Apple Gin Fizz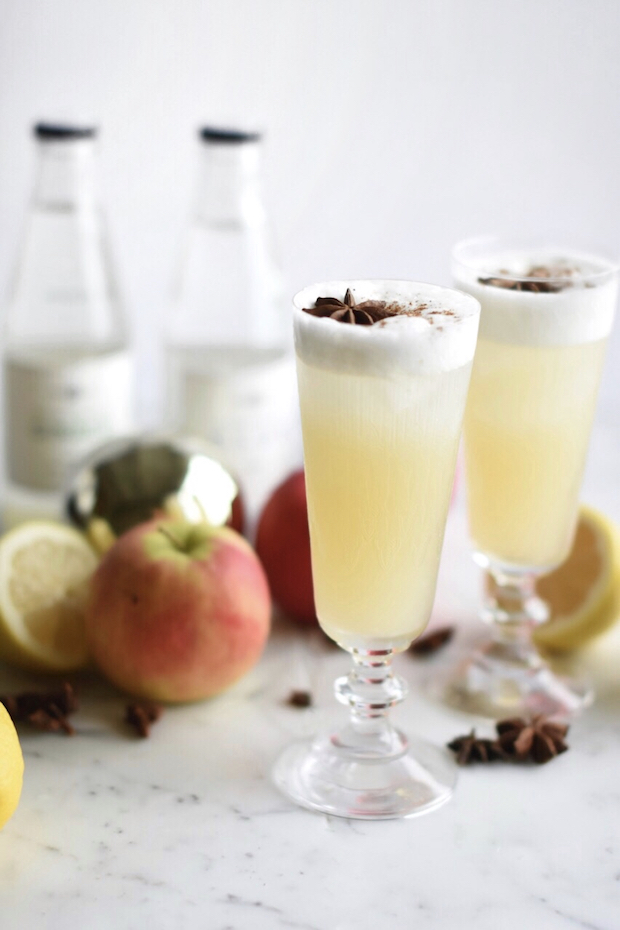 1 cup water
1 cup sugar
1 apple, cored and diced
2 star anise
4 cloves
1 tbsp lemon juice
2 oz (1/4 cup) apple juice
1 egg white
2 oz gin
ice
nutmeg
Prepare the simple syrup by combining water, sugar, apple, star anise and cloves in saucepan.
Dissolve over low heat and simmer 7 minutes.
Cool. Once cool, strain the syrup.Refrigerate until ready to use
Add 2½ tbsp simple syrup, lemon juice, apple juice, egg white and gin to a martini shaker.
Shake for 10 seconds.
Add ice to shaker and shake once again for 10 seconds.
Pour with martini strainer over glasses filled with ice.
Garnish with star anise and a sprinkle of nutmeg.