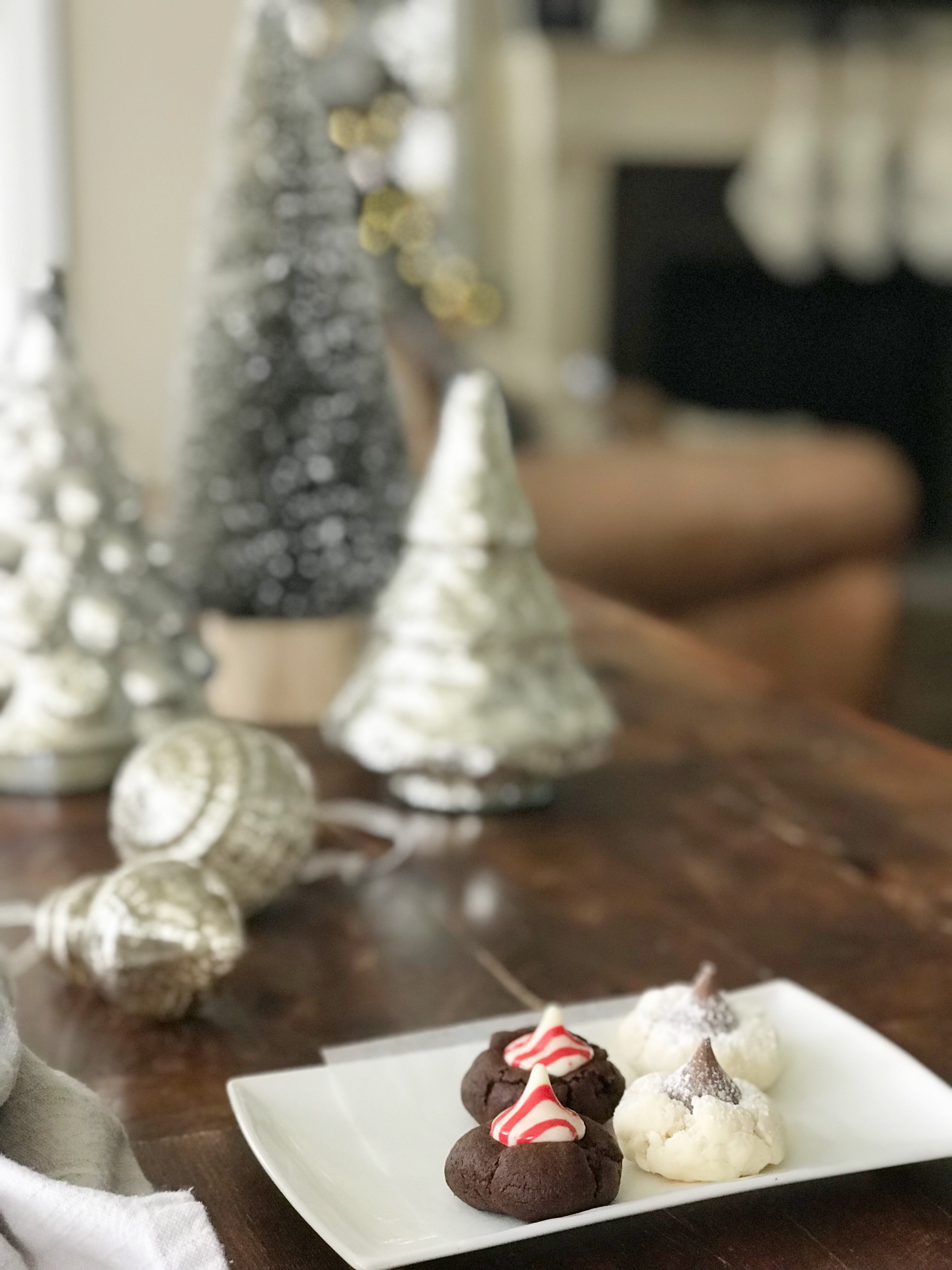 The countdown to the big day is on!  You can definitely feel it…in fact, my goal is to go nowhere near a store until after Christmas.  This weekend was nut bar on the roads and in the parking lots.  I almost lost it in Costco!  Why does everyone stop in the middle of the aisles with their massive carts??  I had to tell myself to breathe many times!
And then there's Christmas baking…I used to do SO much…actually WAY too much!  But I've learned and I'm all about scaling it down.  I have had to get rid of stuff too many times in January.  So, this year I just made two things…Chocolate Mint Blossoms and Christmas Hershey Kiss Cookies.  It's quite amazing how many Christmas flavors get covered in just these two varieties.  The base of the Hershey Kiss cookies is very shortbread-like and then you also get chocolate.  The icing sugar topping make them look like they got a dusting of snow…pretty cute! The Chocolate Mint Blossoms have just the right amount of peppermint, balanced by the chocolate.  And the striped white chocolate mint kisses add a nice touch of colour.  And…you don't have to spend hours decorating with icing.  The decoration is all about the kisses. So both of these cookies come together very easily.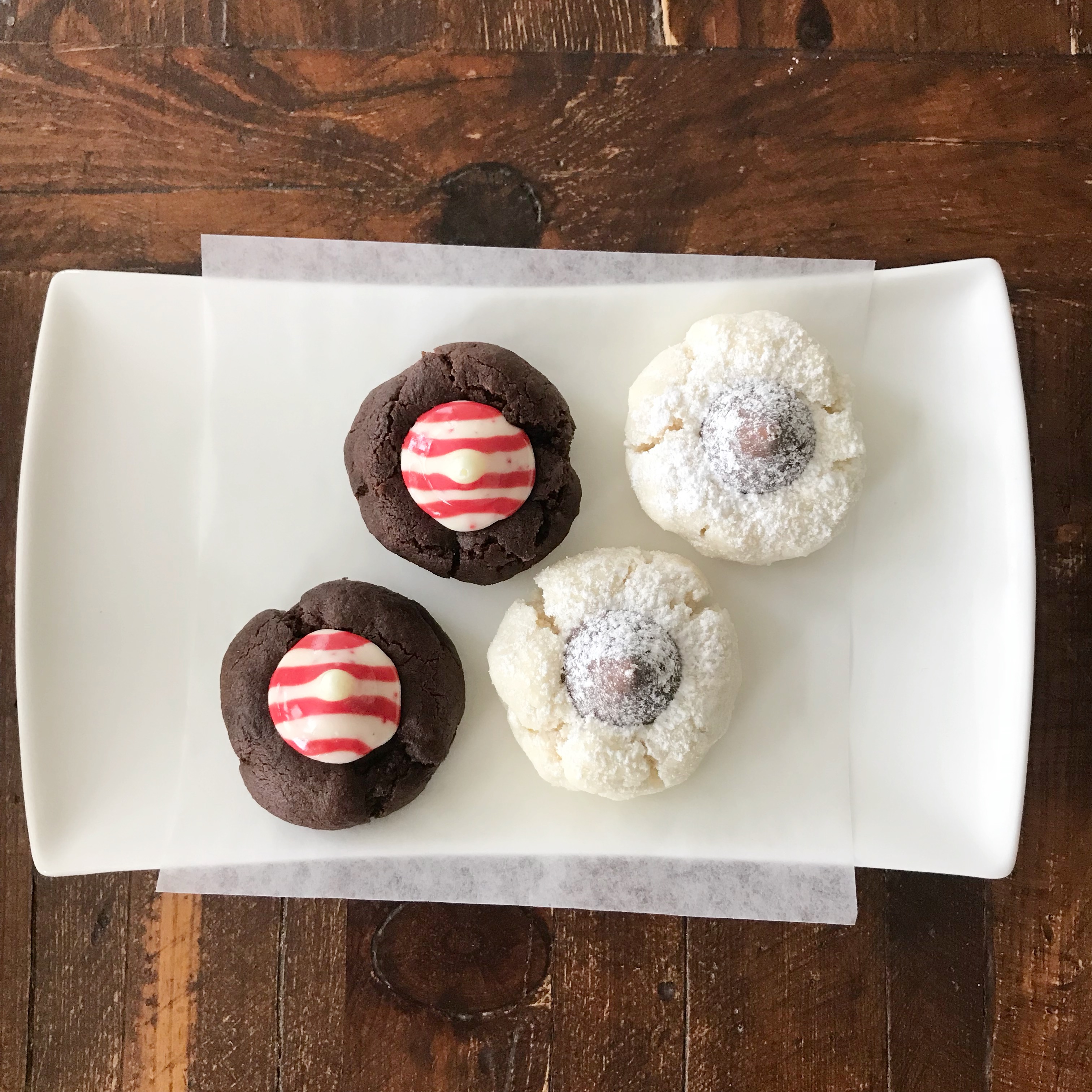 I previously posted the recipe for the Hershey Kiss Cookies here, but called them Rose Bud Cookies.  The kids revolted and said no more rose buds…they like Hershey Kisses better.  And my friend, Taya, passed along this recipe for the Chocolate Mint Blossoms.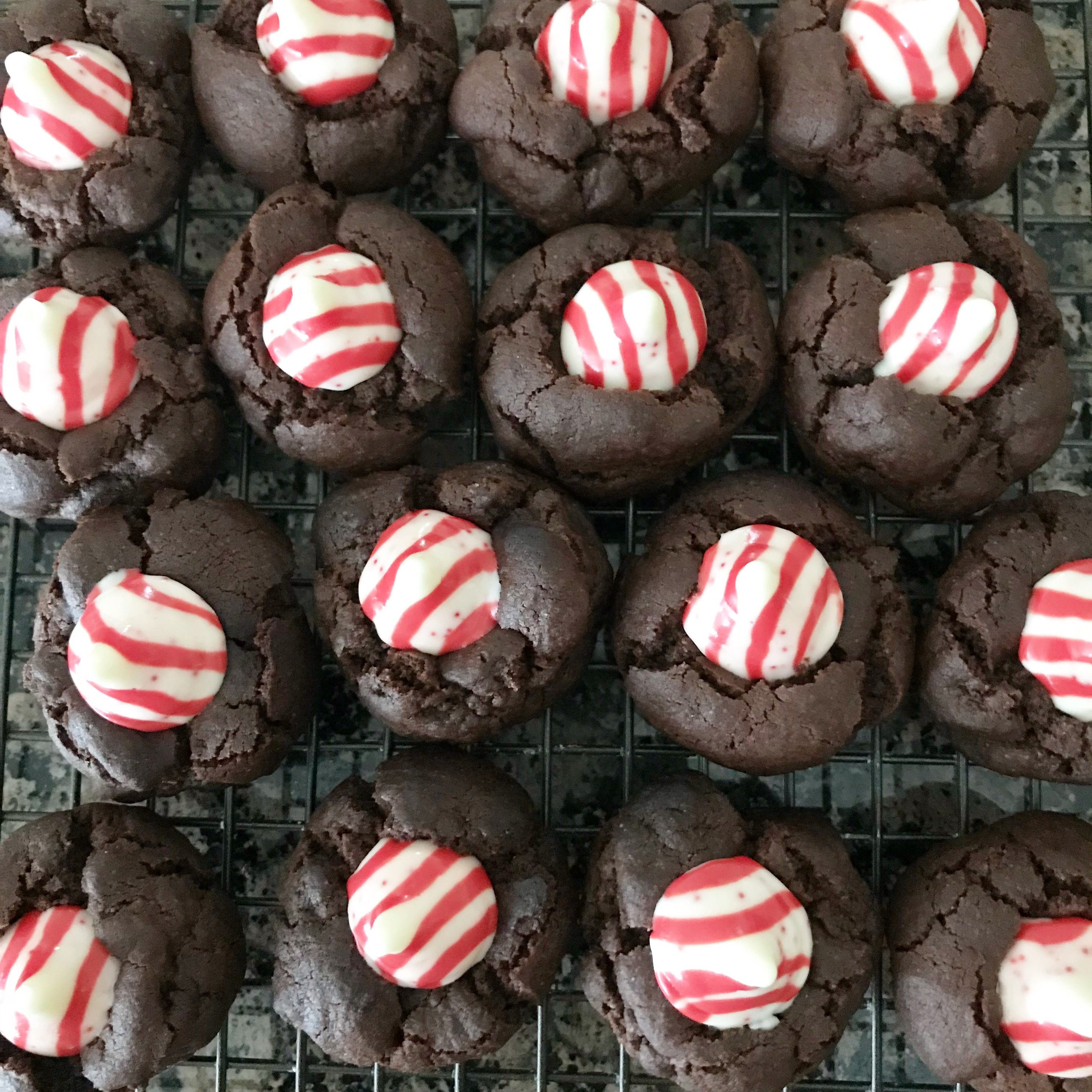 A couple of tips…for the Chocolate Mint Blossoms, I used the Hershey Candy Cane Kisses.  They are a bit tricky to find, but I found mine at Save-On-Foods.  Do not overbake either of these cookies!  And once you press the kisses into the cookies, do not move them until they have fully cooled.  I found this out the hard way!  I was moving the cookies around to take pics, and the kisses liquify and totally flatten out when you move them!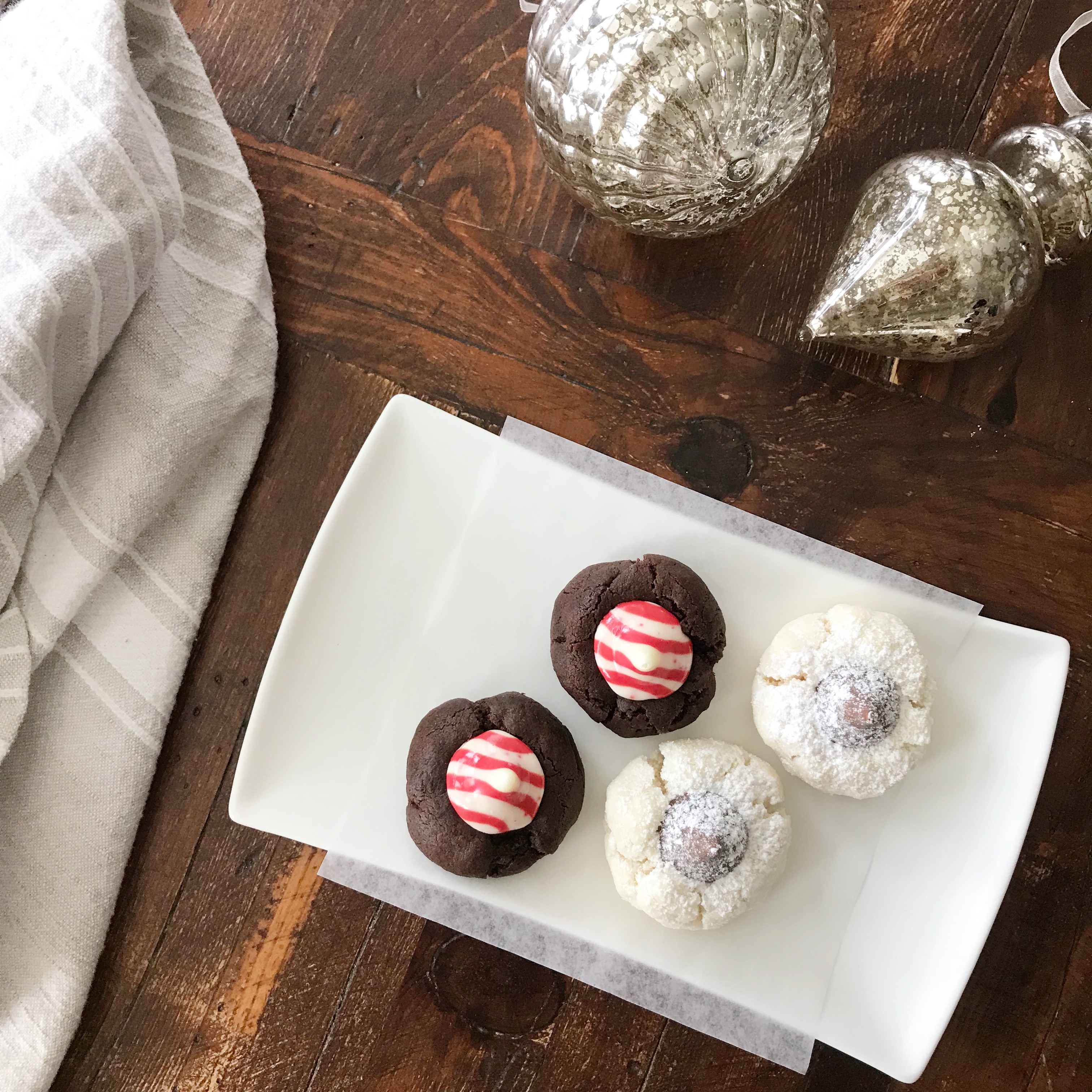 Enjoy the cookies right away (once the kisses have solidified again) or freeze them and take them out for your Christmas parties are needed!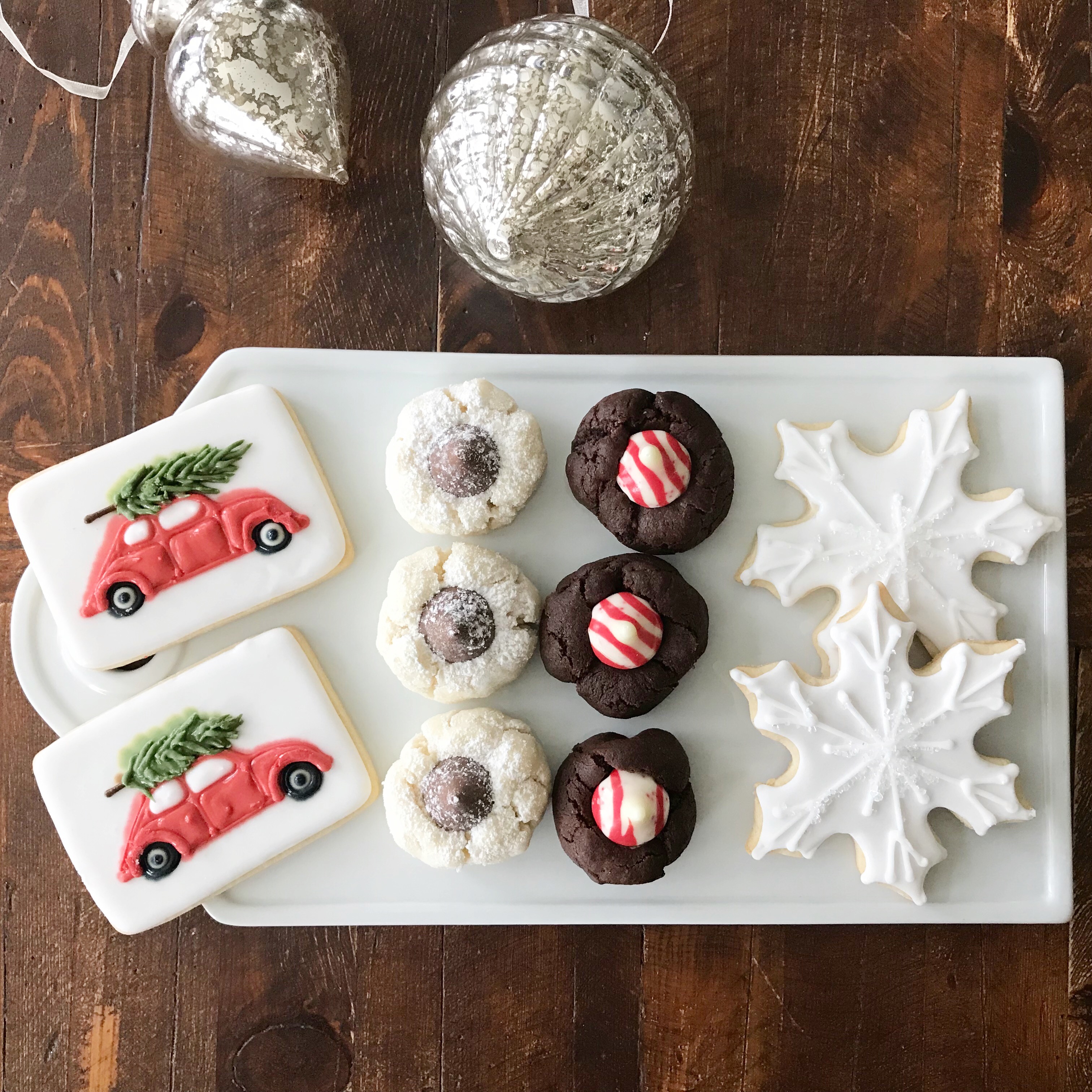 I did order some sugar cookies from Pam MacGregor Cookies.  She does such amazing and intricate work…I could never make mine look as good, so why try?!
This week, I'm really going to try to chill out and just enjoy each day and take in all the Christmas stuff with my family.  Mac comes home in two days…aahhh..I'm sooo excited!  Yes, I've become "that mom" who becomes giddy when all the kids are home.  I just want to soak up the time together! That will be the best gift this Christmas!