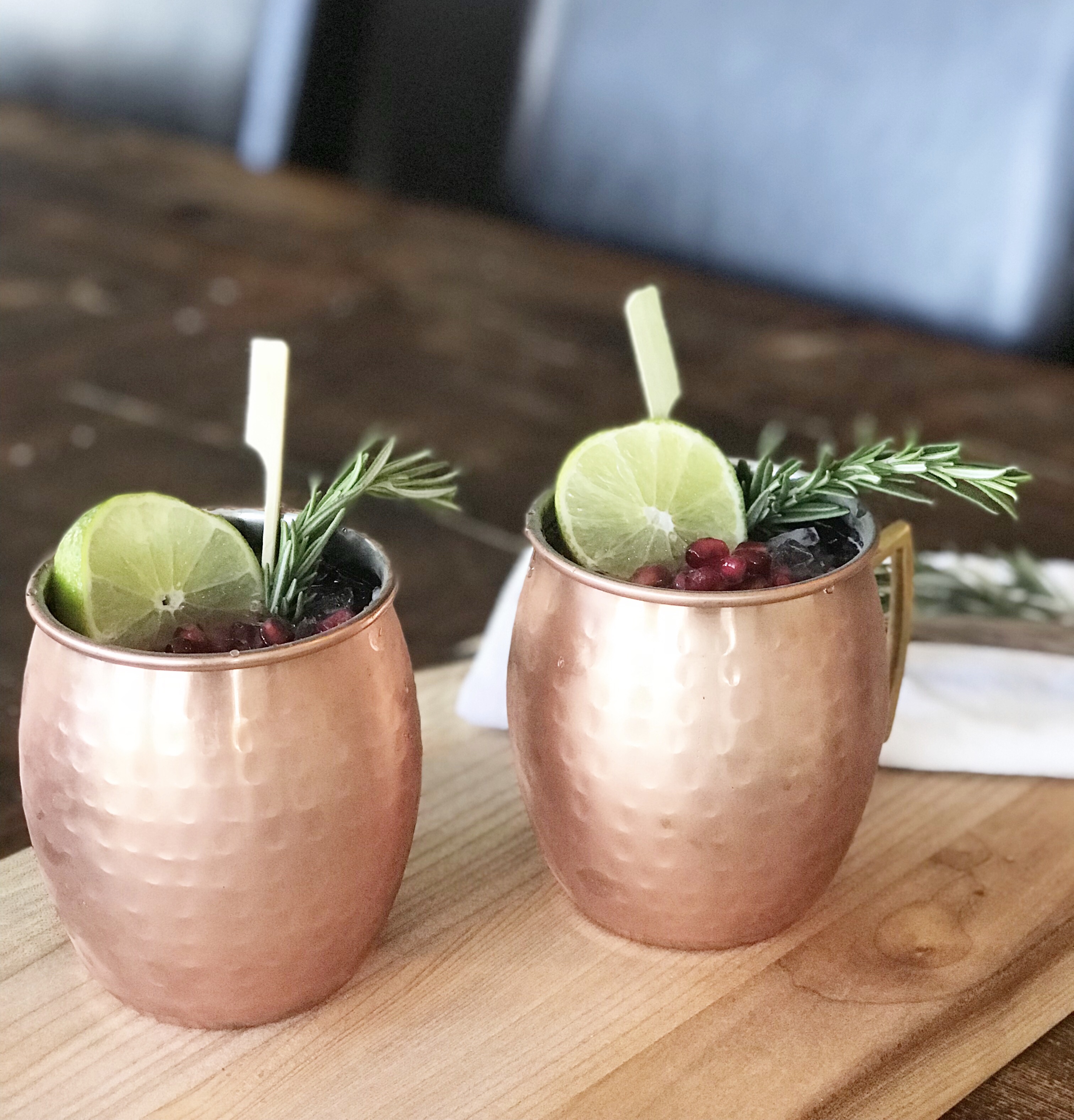 How's your December coming along?  What is your stress level?  I remember growing up my mom would say, "Christmas is coming whether I'm ready or not!"  That's been a good reminder for me.  If I don't get everything done, well, it's okay.  Because we will all be together and enjoy Christmas regardless.  Some of those things on my list really don't matter.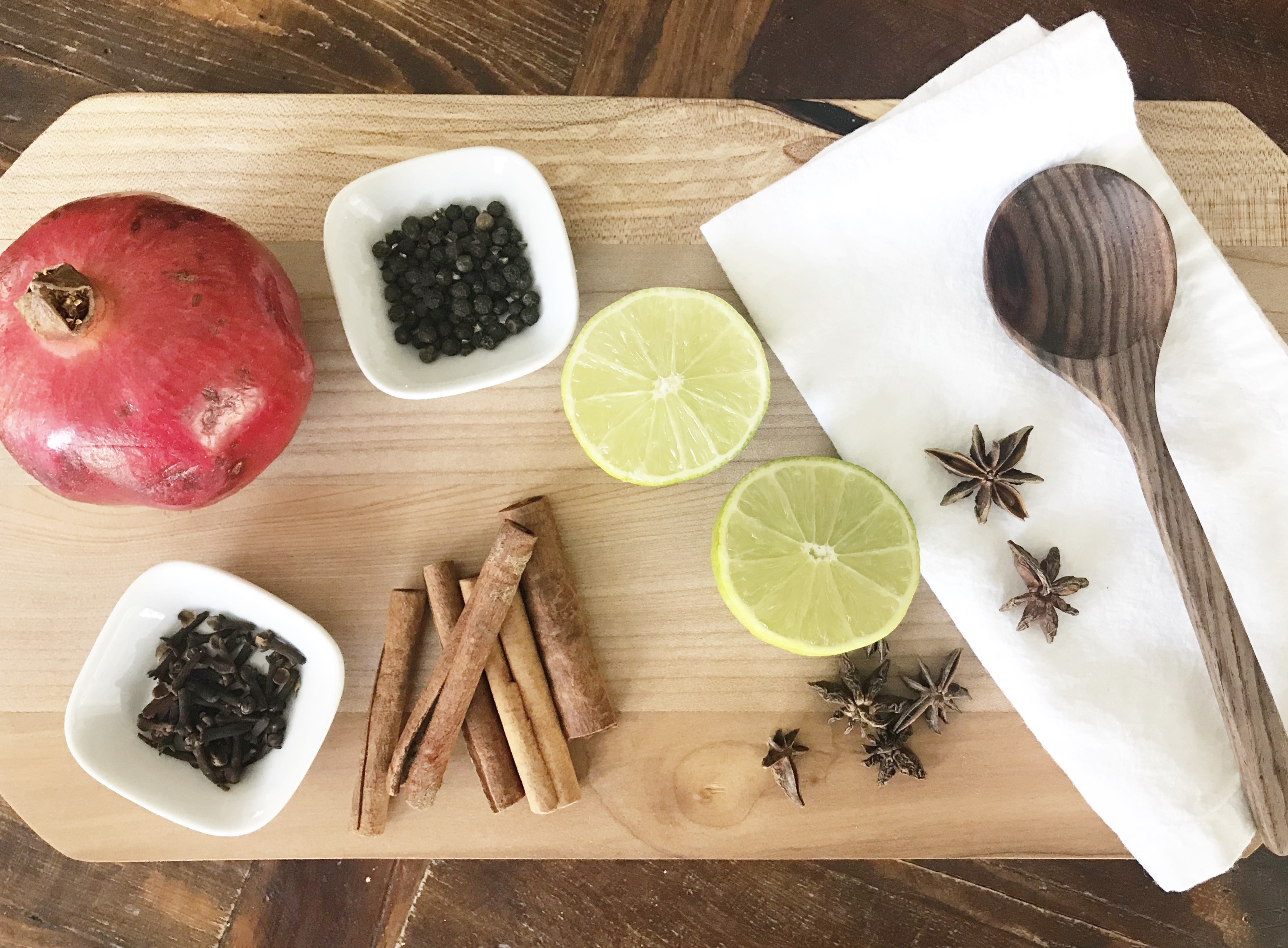 I worry about tons of different things when I entertain.  But let's be honest, if you have a yummy signature cocktail at a party, all of the other details aren't as important. Focus on a few things…a drink, a few great dishes (instead of 10) and you are good to go. One of my favorite cocktails is a Moscow Mule.  I wanted to create a Christmas one and had an idea to use pomegranate and holiday spices.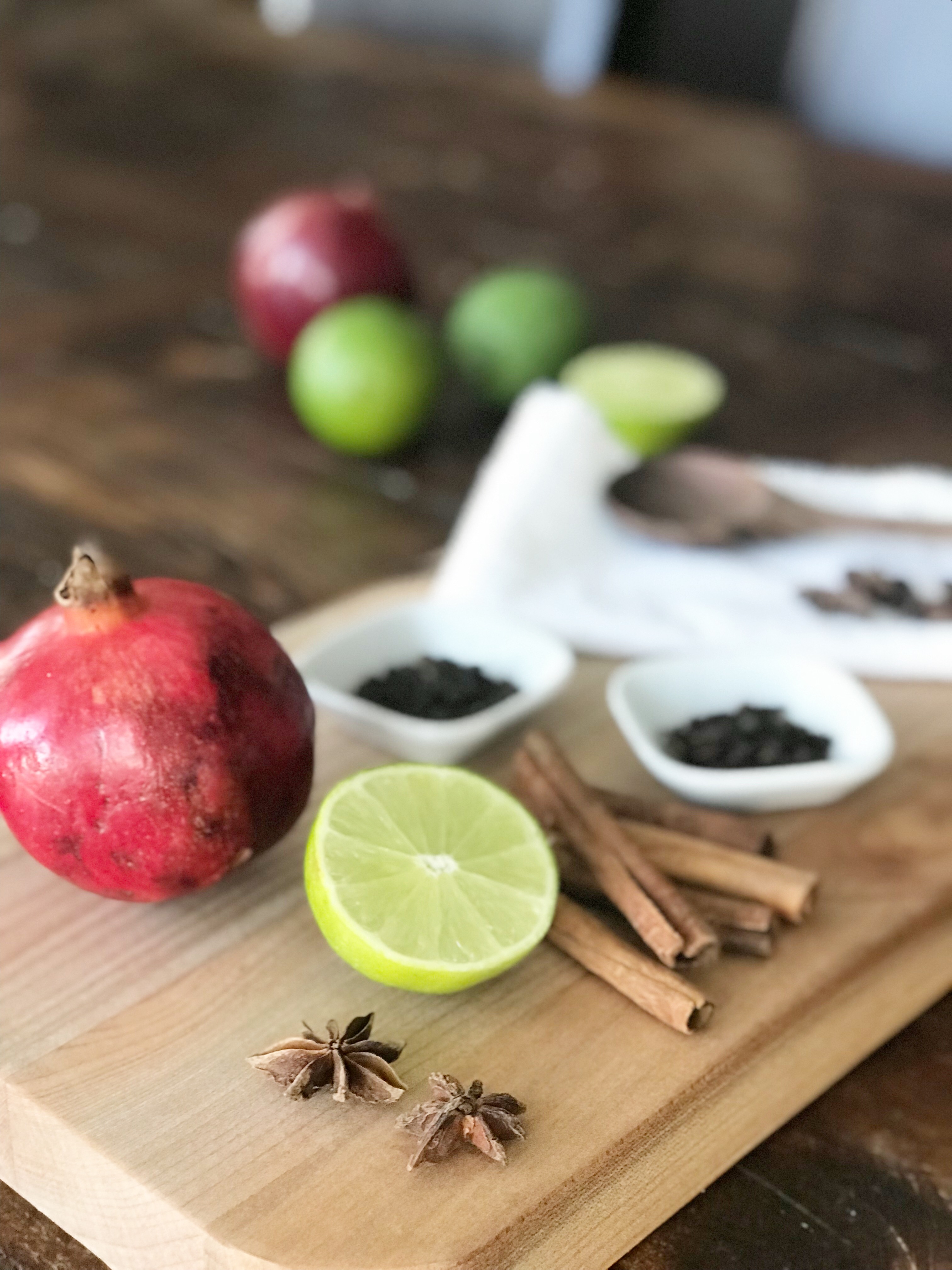 Christmas Pomegranate Moscow Mule
Ingredients
2 oz. vodka
2 oz. pomegranate juice
1 teaspoon holiday spice-infused simple syrup
Boylan Heritage Ginger Beer
lime
rosemary
pomegranate arils
crushed ice
Instructions
Fill copper mug with crushed ice.
Add vodka, pomegranate juice and spiced simple syrup.
Top with ginger beer.
Squeeze in lime wedge and stir.
Garnish with rosemary, lime and pomegranate arils.
Enjoy!
It may be a bit unusual to include a simple syrup in a Moscow Mule, but it offsets some of the tartness of the pomegranate juice and adds some holiday feels with the spices.
I used this recipe to make the holiday spice-infused simple syrup.  You can also use this in apple ciders and in your coffee to make a holiday spice latte.  It only takes a few minutes to make and it keeps for a month in the fridge.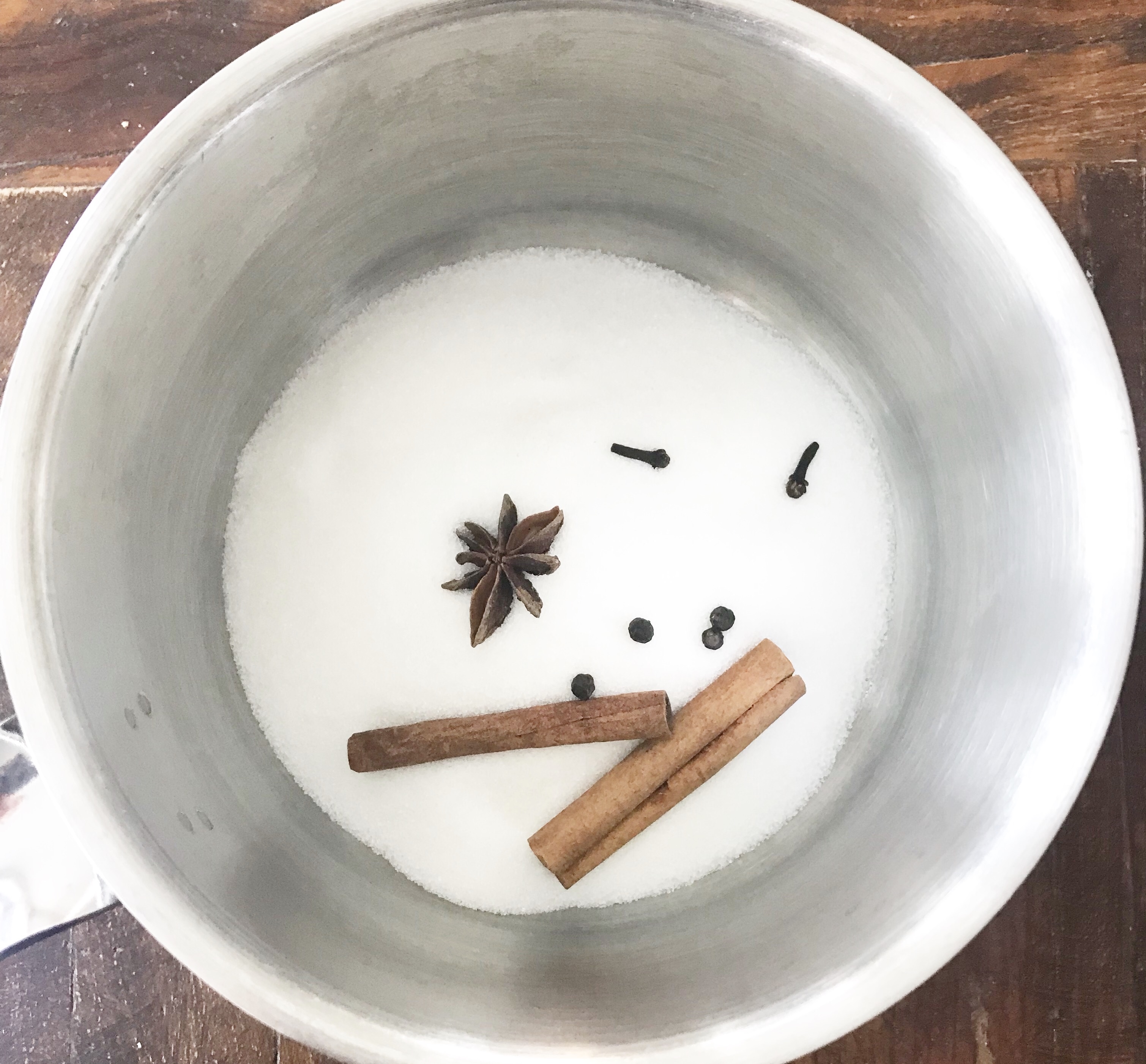 My ginger beer of choice is Boylan's Heritage as it's naturally flavored.  The bottles are so pretty and look great on a bar cart.  And check out another holiday cocktail that Laurel made with it here.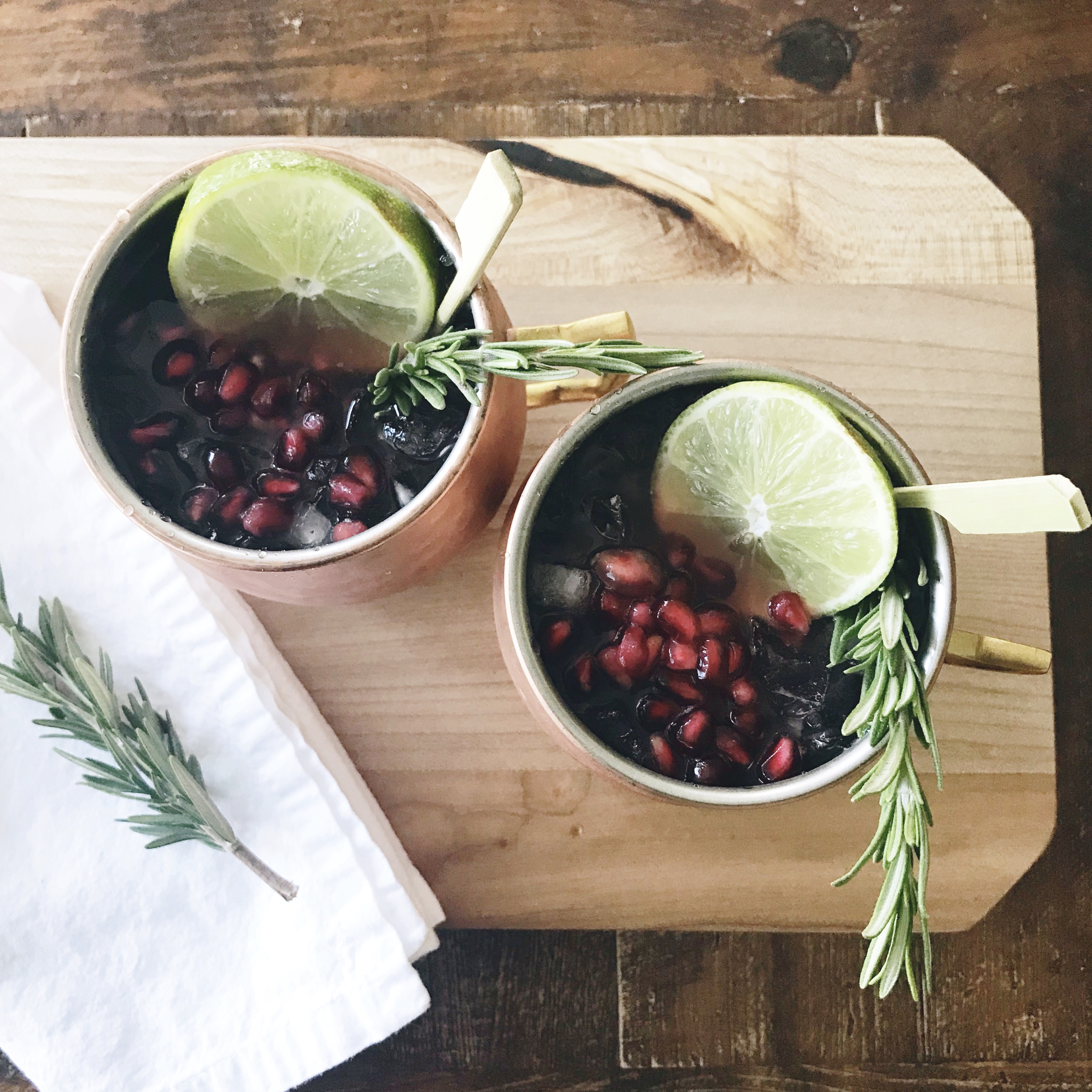 If you have all of the ingredients ready to go, you can make these are your guests want them and it's kinda fun to be mixing up drinks in the kitchen…because that's where everyone congregates…as people are visiting and mingling.
I also made a virgin version of this.  Just delete the vodka and add a bit more pomegranate juice and syrup.  It's super pretty served in mason jars and it makes the younger crowd feel special too!