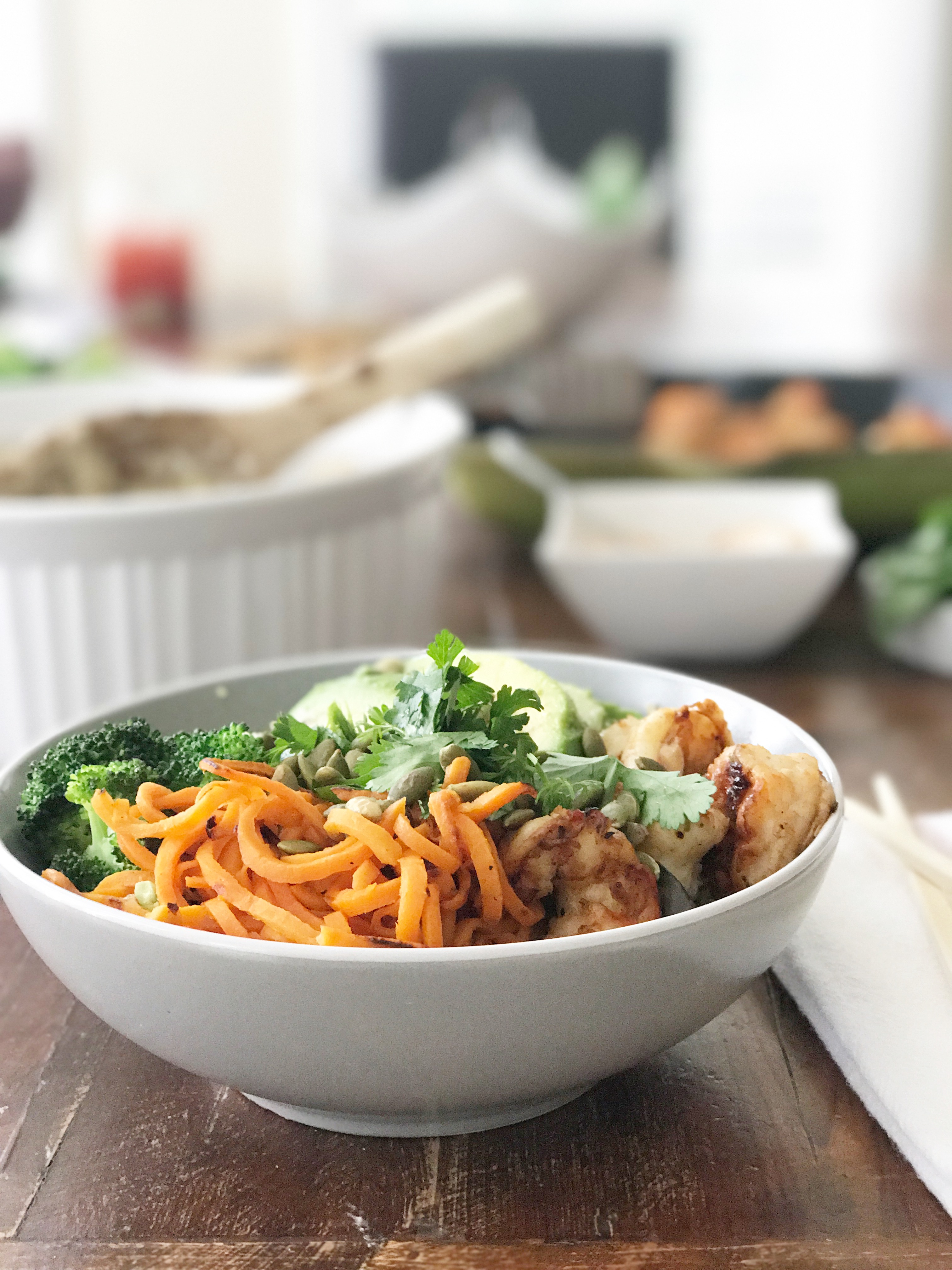 Right now, bowls are on repeat for dinner in our house.  What I love about them is that everyone in the family can customize them…so there are no complaints!  And they are super healthy…it's all about whole foods.  If you prep extra ingredients, you can have bowls for lunch the next day.  My inspiration came from this shrimp buddha bowl.  This was the jumping off point, but really you can make them with things that you love.  Here's a basic outline of the things that you need…and then feel free to get creative!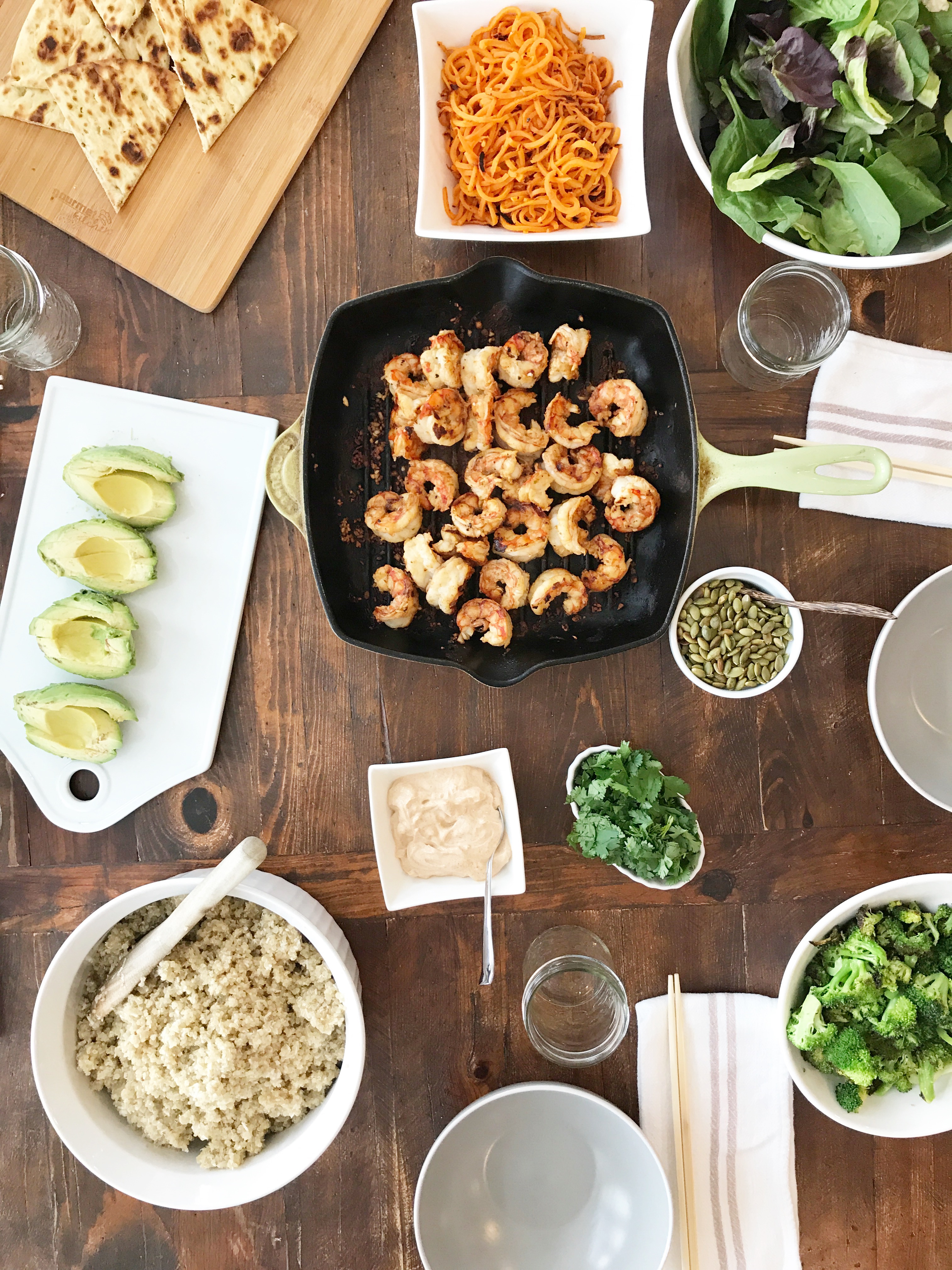 Start with Greens  I used ruby greens.  Other great options are cabbage, arugula, spring mix or romaine.
Choose a Cooked Grain  Chose a whole grain for your bowl.  I made this coconut quinoa and it was amazing!  Another great option is this farro which cooks quickly or brown rice.
Add Protein  Our family loves meat and fish!  This time of year is awesome because you can barbeque your protein of choice!  I used prawns which were delish!  I also want to try blackened salmon.  For lunch, poached or fried eggs are a great option.  And if you are vegetarian, you can go with tofu or beans.
Pick a Few Vegetables  I sauteed some spiralized sweet potatoes (which you can buy prepped at Safeway or Superstore/Loblaws) in olive oil, salt and pepper and a few chili flakes.  I also sauteed some broccoli in a bit of olive oil and salt and pepper.  Butternut squash and cauliflower are also great options.  The more colorful, the better!
Add a Sauce  Yes, choose a healthy option.  Here's where some great flavor comes in.  I made the spicy lime almond butter dressing from this recipe (I added a bit of honey).  I have used tzatziki and hummus.  This lemon basil dressing is amazing as well!
Don't forget the Avocado  I'm avo-obsessed.  Half an avocado takes any bowl to a whole new level.  Of course, if you don't like avocado, skip it.
Top with Fresh Herbs  This adds another layer of flavor.  I really love cilantro, but you can choose anything.  Make sure that it's fresh!
Add some Crunch  I used toasted pumpkin seeds and I've also used toasted pine nuts when we have lamb hushwie bowls.  Almonds, hemp, coconut, pecans and crispy chickpeas are all great options for adding that satisfying crunch.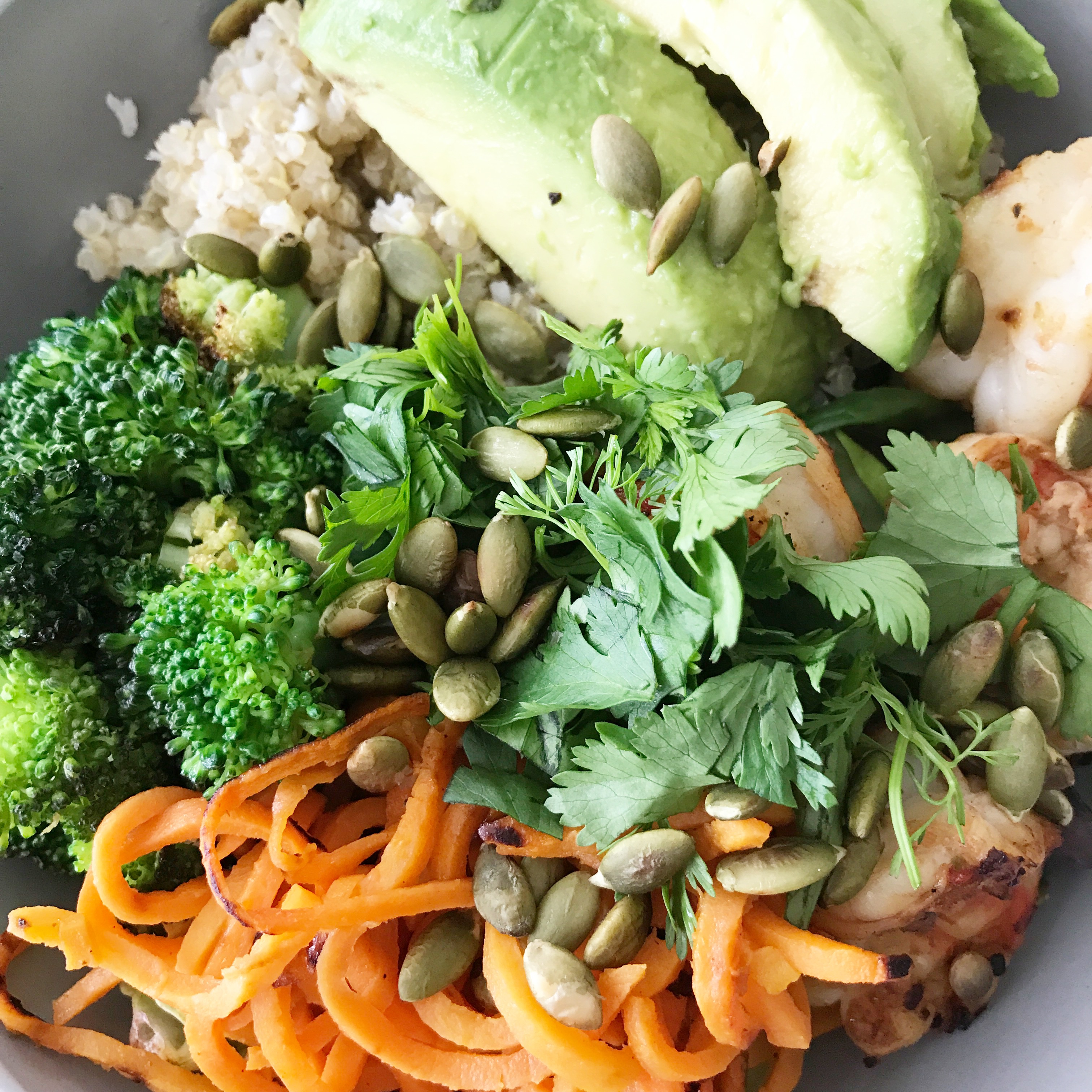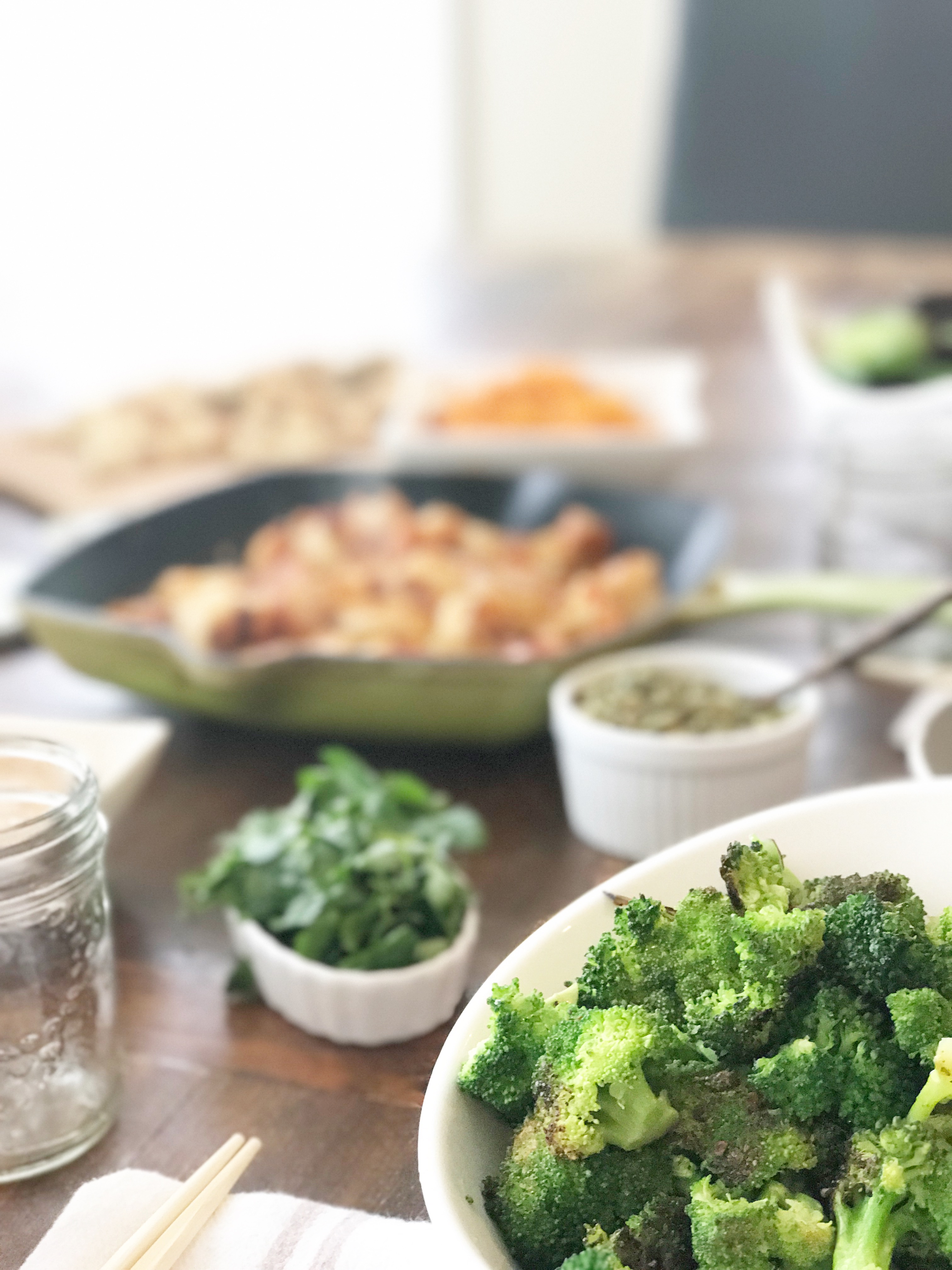 Bowls are so easy and fresh!  And with the outline above, the combos you can make are endless!  I love to get the kids in the kitchen to help me chop and prep and Jason does the barbecuing, so dinner becomes a family affair, because I sure don't want to be in the kitchen all day cooking…I'm on summer break too!