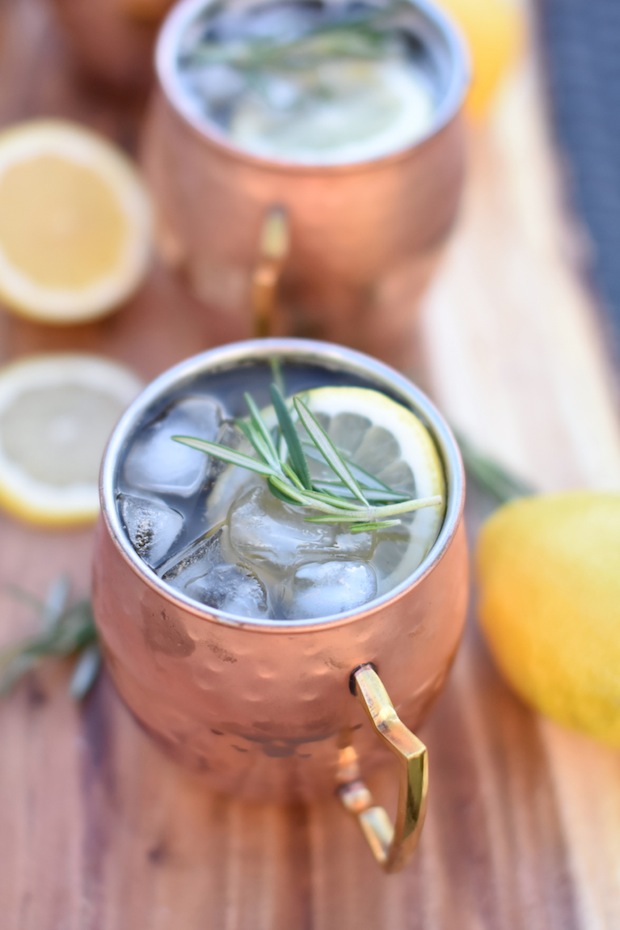 Canada Day has to be one of my fave weekends of the year…summer has just kicked off and the future is looking bright with warm, lazy days on the horizon! This year is obviously even more special with Canada celebrating it's 150th Birthday. Pam and I put together some ideas to help make party planning simple and totally Canadian..did you get a chance to check out the post? Pam mentioned I had made a cocktail for our party (because every party deserves a special libation!) and I wanted to share it with you. In keeping with our theme, I kept it simple and totally Canadian. Awesome, eh?
An Arnold Palmer Cider. Sound good? I was inspired by this recipe, and some Half & Half I had just purchased. Kinda doesn't get easier than having the Arnold Palmer part ready to go: lemonade and iced tea already mixed (aka best shortcut ever).  The star of the show, though, is the crisp apple Okanagan cider. I told you it was Canadian!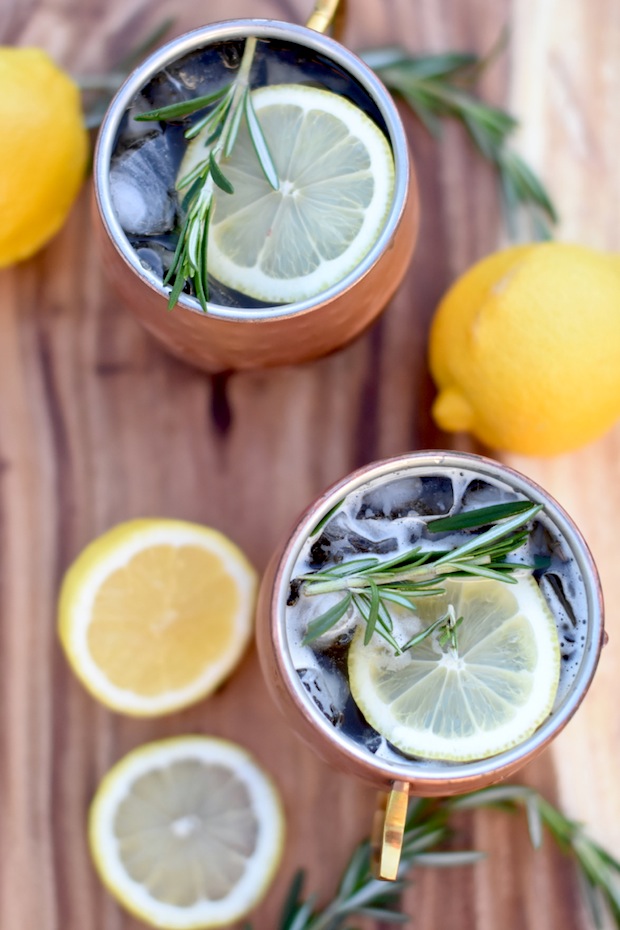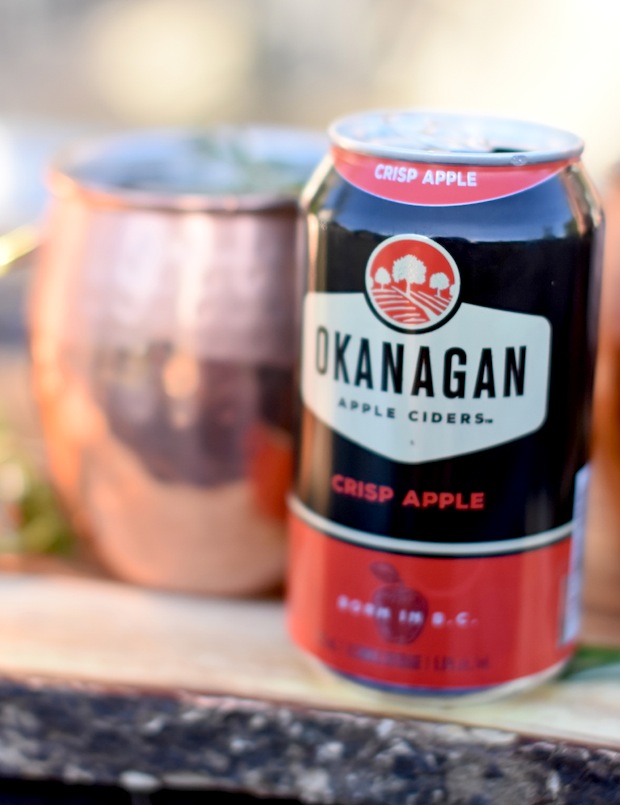 The only "prep" to this cocktail is making the rosemary simple syrup. And really, it is super simple..it just takes some time to sit and let the rosemary infuse it's flavour into the syrup. My suggestion is to make it the night before and have it in the fridge ready to go. With this step done, the cocktail can be thrown together in no time.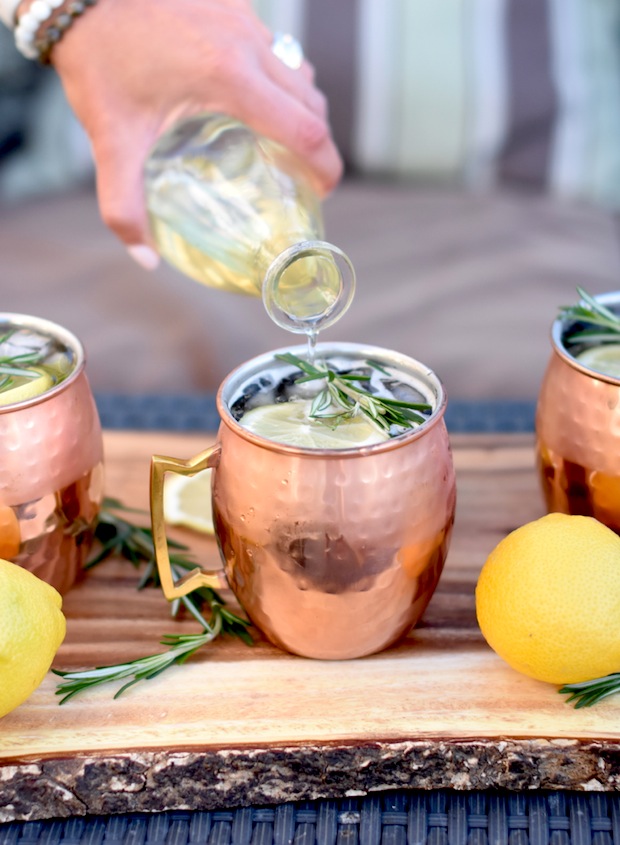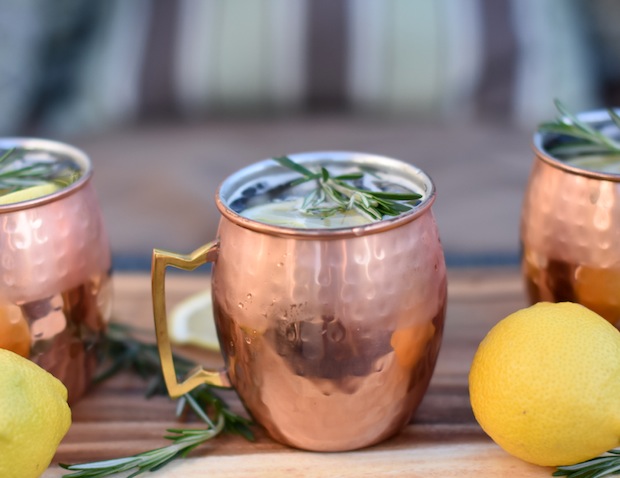 Arnold Palmer Cider
Ingredients
4 oz iced tea
4 oz lemonade
Or use Santa Cruz Half and Half (iced tea & lemonade mixed)
8 oz cider
splash of rosemary simple syrup *
lemon slices
rosemary sprigs
Instructions
Pour iced tea and lemonade into mule and stir
Add cider and a generous splash of rosemary simple syrup
Add a handful of ice to the mule.
Garnish with a lemon slice and rosemary sprig
Prep
*to make rosemary simple syrup, add 1 cup sugar, 1 cup water and ¼ cup rosemary leaves to a pot. Bring to a boil and stir for one minute. Turn off and let sit approx ½ hour. Pour into container using a sieve to remove the rosemary. Can be refrigerated a 2 weeks.
Wishing you all a super awesome Canada Day! Thanks so much for reading xo Laurel
ps as always, we love to hear if you try our recipes…let me know if the Arnold Palmer Cider is a hit for you and your crowd!