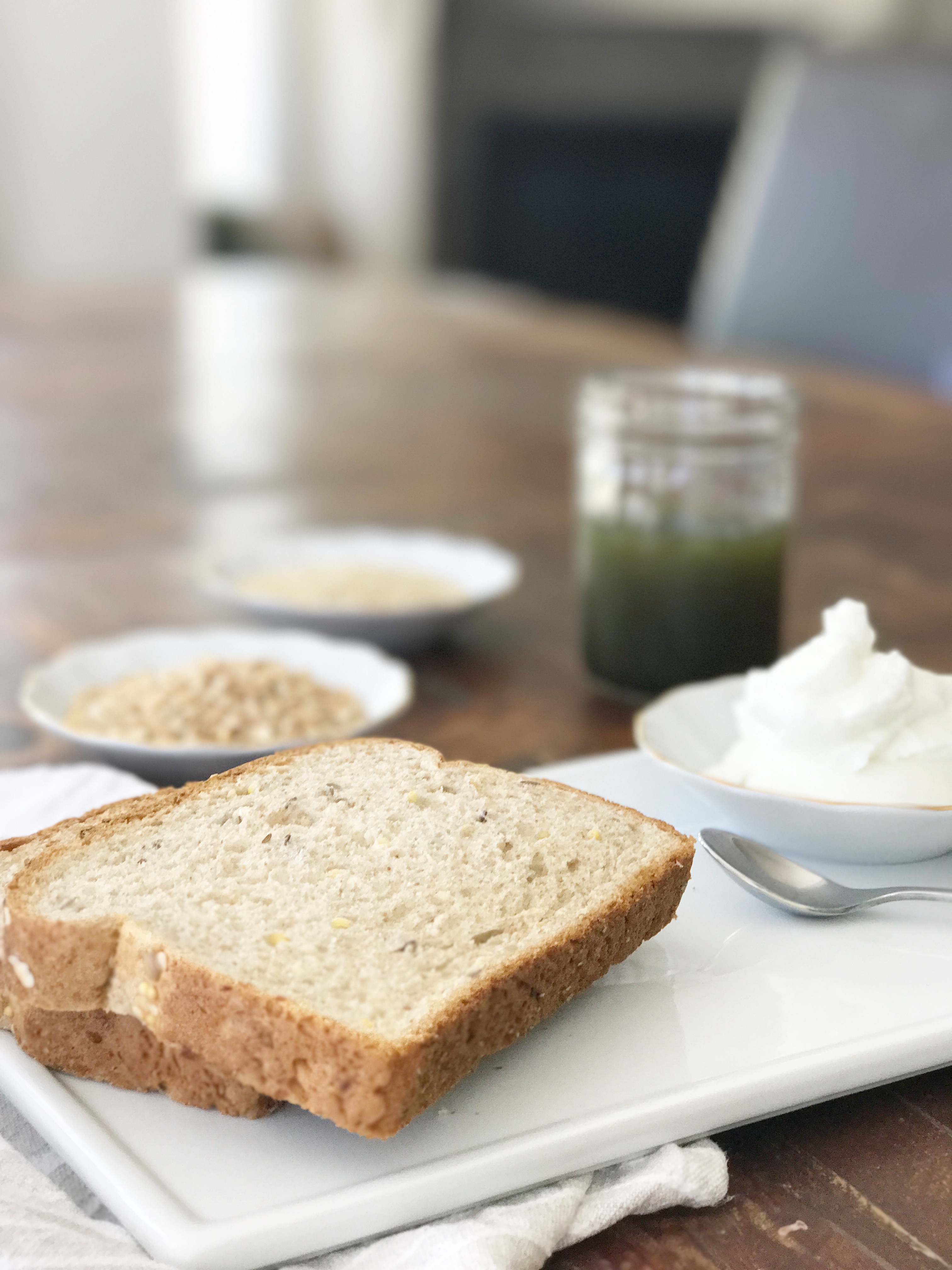 We are back with our Wellness Wednesday series and today we are talking nutrition.  Loblaws City Markets are popping up in the Greater Vancouver area.  I know Loblaws from last summer in Toronto.  I love shopping there as they feature a lot of local products, specialty items and healthy options, many of which can also be found at the Real Canadian Superstore.
One thing I didn't know is that Loblaws stores have in-house dietitians, and it's a service that they offer for FREE!  You can call and make an appointment and meet with the dietitian, discuss your nutritional needs…and even a follow-up visit to see how things are working with you.  This is a great help say if you've just been diagnosed with celiac or diabetes…or just want to eat better.  The dietitian can actually shop with you and help you to find the products and ingredients that are best for you.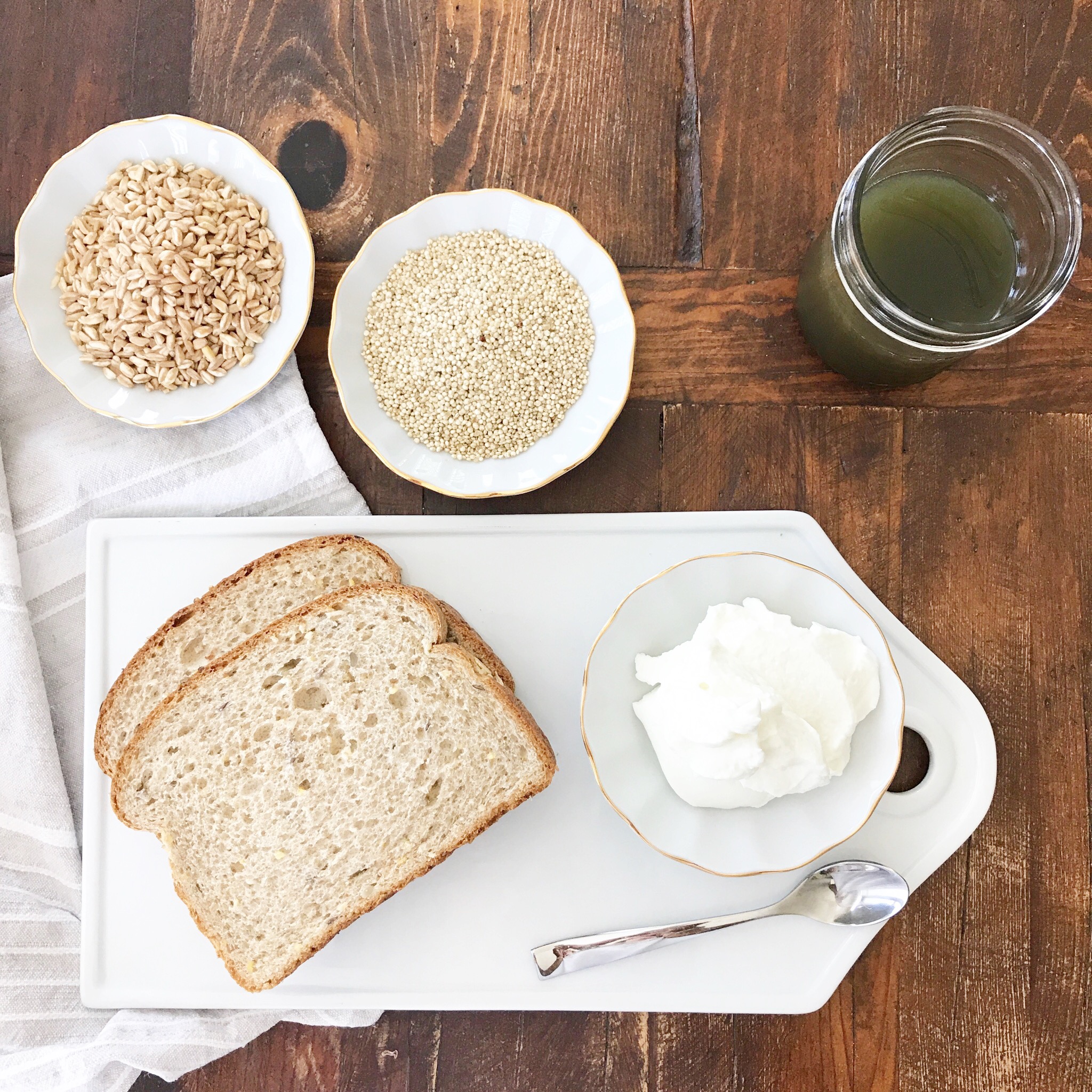 Recently I met with Brittany at the Loblaws Arbutus City Market and she explained the service that she provides.  In addition to personal consultations, she also puts on an event or workshop each month, such as learning to read food labels, a nutrition tour around the store, cooking and tasting demos.
So I asked Brittany specifically what women in their 40's should eat as our bodies are changing.  She mentioned 5 specific things… fibre, iron, protein, calcium and Vitamin D.
Fibre and protein should be eaten at every meal because they make you feel full and keep you satisfied.  The best way to get fibre in is to consume fruits and vegetables and whole grains, such as millet and quinoa.  Make sure you are eating WHOLE grains, which aren't necessarily the same as multigrain.  Many multigrain products contain enriched wheat flour which is actually the same as white flour.
We need calcium to fight off loss of bone density and it's good for heart health and we need iron to prevent anemia.
Vitamin D is critical as it is linked to mental, heart and bone health.  There are very few food sources that contain it and we have a major lack of sunshine on the West Coast.  When we do get sun, we use sunscreen, which actually blocks the absorption of Vitamin D.  So it's a good idea to take a supplement of 400-1000 IU/day*
Brittany took me on a store tour and pointed out a few products that I didn't know about that help meet these needs.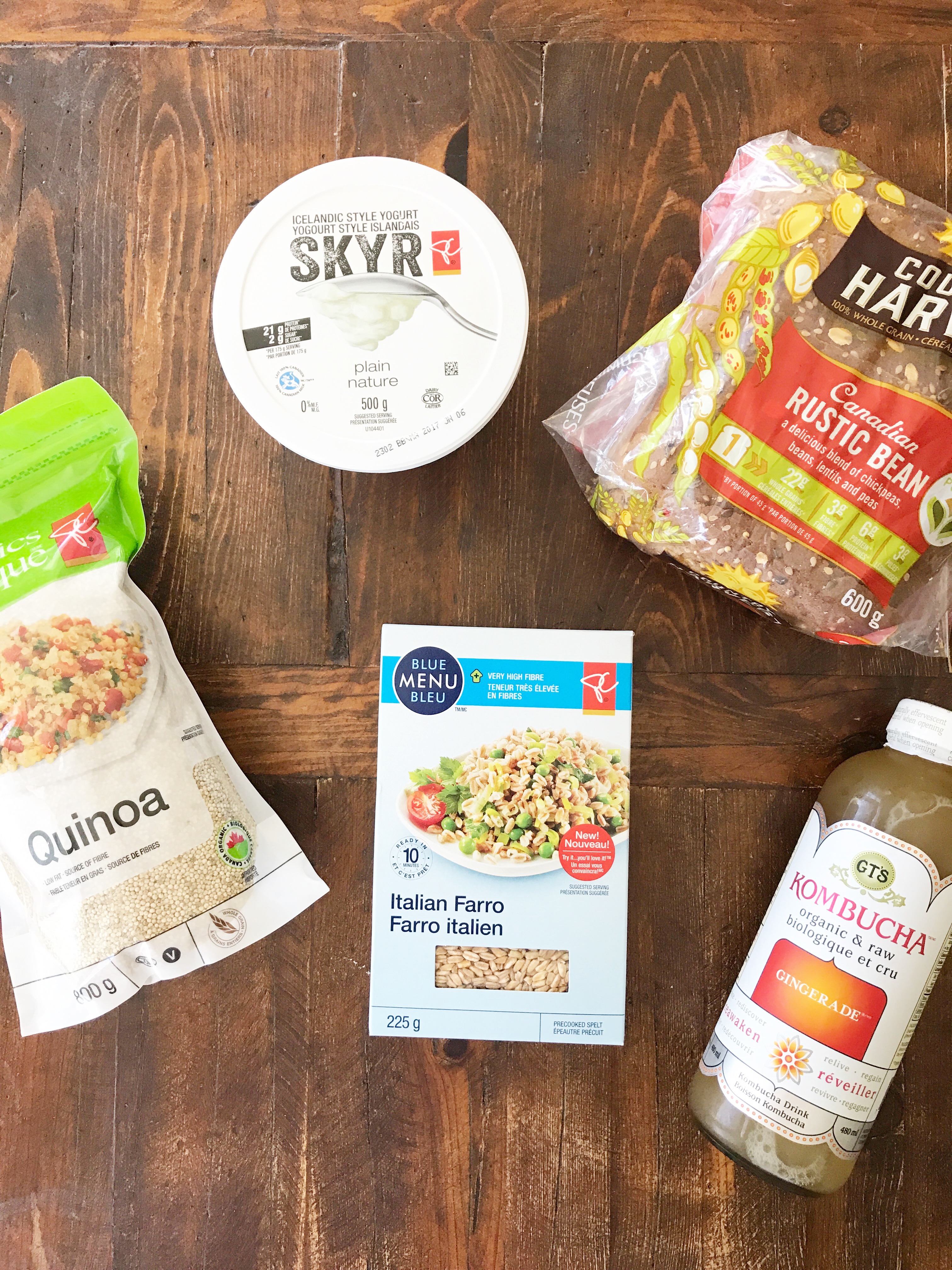 Skyr is a nonfat, lactose free, thick Icelandic yogurt.  It's a great source of calcium and it has more protein than Greek yogurt.
Farro is an ancient grain, high in fibre, protein and iron and this one is ready in 10 minutes, versus other brands that take 30 minutes to cook.
Beans and lentils are great sources of protein, fibre and iron.  This bread is an awesome way to get your beans in your diet in a different way and it's better for you than so many other breads.  And it tastes really good!
Spiralized veggies like zucchini, sweet potatoes, butternut squash and beets can be found in the produce department at Loblaws and Real Canadian Superstore.  They are a great source of fibre and work as nutritional substitutes for pasta…and what a time saver!  I use the spiralized beets in this salad.
Brittany talked a bit about gut health as well…it's a hot topic and an area of emerging research.  Always check the ingredients of the almond milk you buy.  Avoid carrageenan…it reduces diversity in the gut and makes it less robust.  Kefir which has more probiotics than yogurt…and kombucha are both great for gut health.
All of these products are available at Loblaws and Real Canadian Superstore.
Ok, one thing in particular that Brittany talked to me about blew my mind!  Have you heard of the Guiding Stars rating system for products?  It is a 3-star nutritional rating system to help you pick the best choices at all Loblaws, Real Canadian Superstores, and No Frills.  Items are given credits for things such as vitamins, fibre, whole grains, omega 3's and debits for things such as saturated fats, added sodium, added sugar, etc.  Beside the item's price on the shelf tag you will see zero to three blue stars, three being the highest nutritional rating.  If you shop online, you can track how nutritiously you shop!  You can get more information on this rating system here.  I've been looking at the star rating as I've shopped lately and I'm telling you that I've been surprised several times.  This is definitely a life changer!
I consider myself to be fairly knowledgable about healthy eating but I have to say that I really learned a lot of valuable information from Brittany.  I am incorporating these new products into my diet and I love that I can easily check on the ratings of other foods that I buy.
If you are looking to change the way that you eat or need nutritional advice and are in the Greater Vancouver area you can contact Brittany Thomas at 1-604-362-4950 to book an appointment.  Or you can call your local Loblaws and make an appointment…and it's free!  Make sure to say that the Sugar Plum Sisters referred you!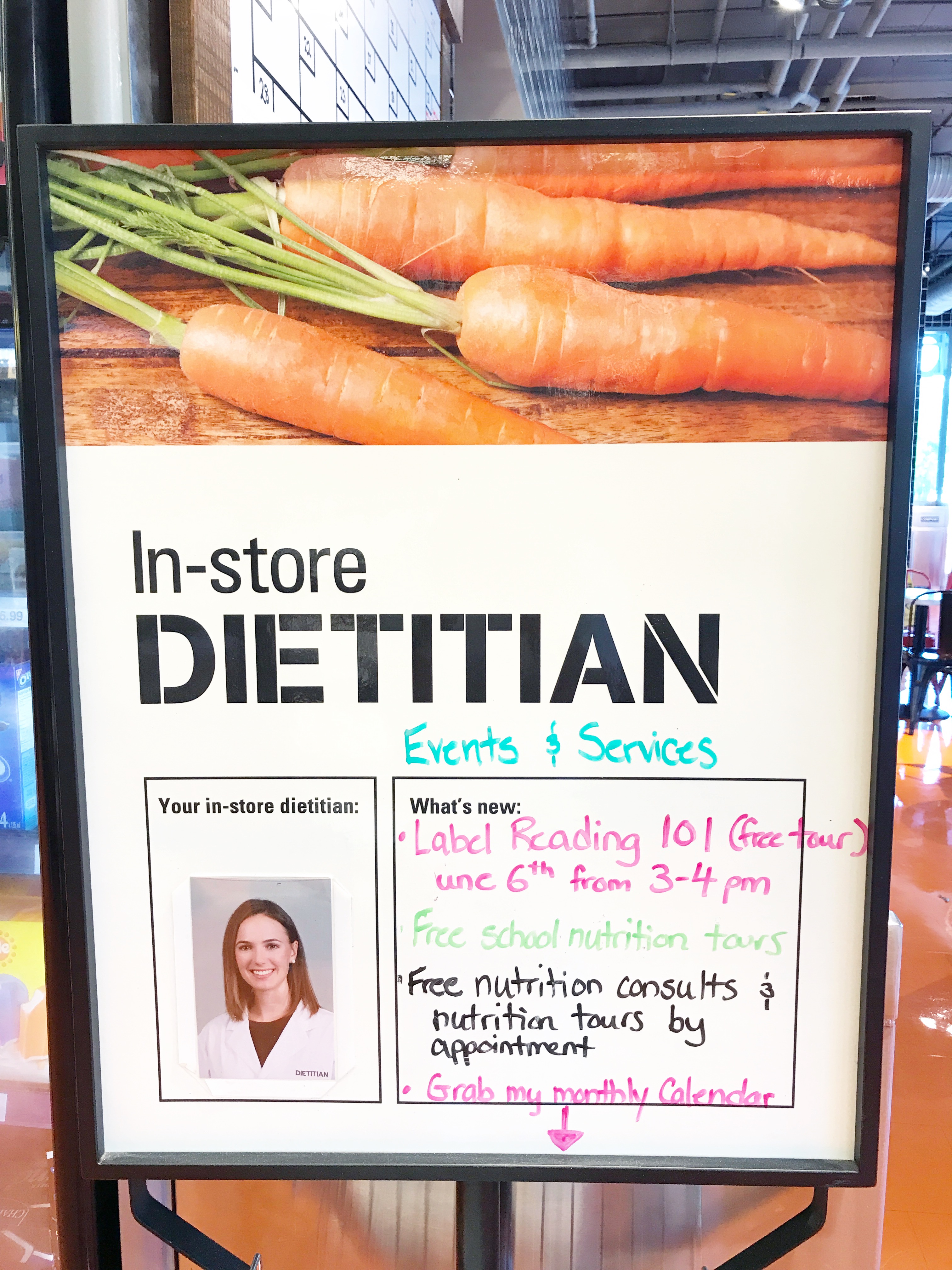 *Always consult your doctor before taking vitamins and supplements.
This post has been sponsored by Loblaw. We were so impressed with this service that they provide to their shoppers and wanted to share it with our readers as it's an excellent resource for healthy eating.