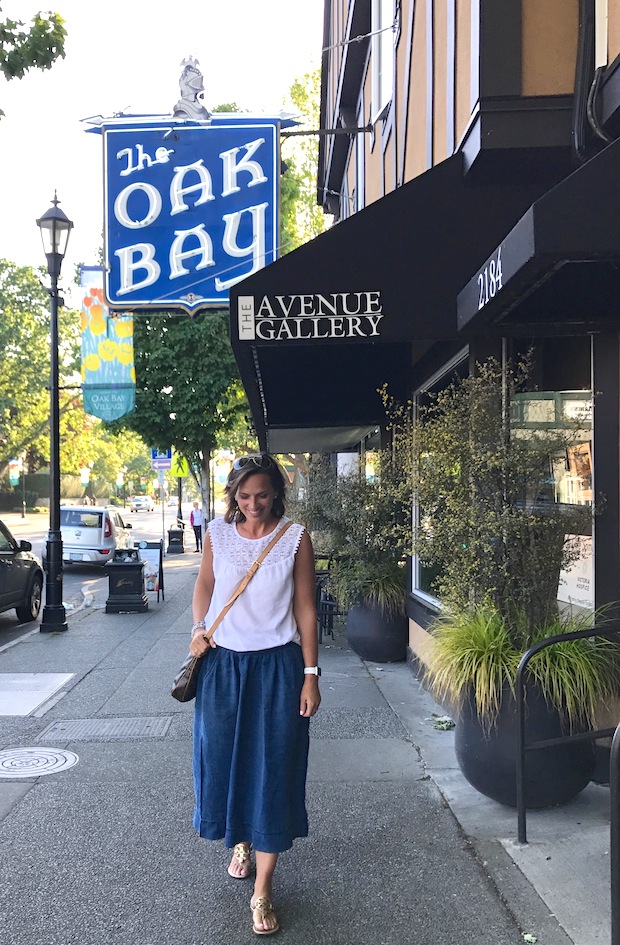 Last weekend, Nina and I headed to the island for her last dance competition of the year. We were excited to go for a couple of reasons: the weather forecast was looking pretty awesome and the competition itself was located in Oak Bay (this little community located just outside of Victoria is a serious "10" when it comes to charm) We also had a schedule that allowed for lots of exploring, which made for the perfect getaway.
First, can I just say that if you are making a trip to Victoria, it is so SO worth it to make a visit to Oak Bay. Even if you only have time for a drive by, I'm pretty sure you'll fall in love with this place: meticulous yards, character homes, mature trees that line the streets and the decidedly relaxed pace. I love that the sidewalks are humming with moms with strollers, couples out for a stroll, joggers getting their run on…you can really pick up that those who live here, live outside!
And all in the name of research (wink!), we made a number of stops for coffee, eats and browsing. Ok…we didn't go to all of these places on this trip, but I've saved up my favourites to share all at once. I hope some of these places make it onto your list the next time you visit the island..thanks so much for reading!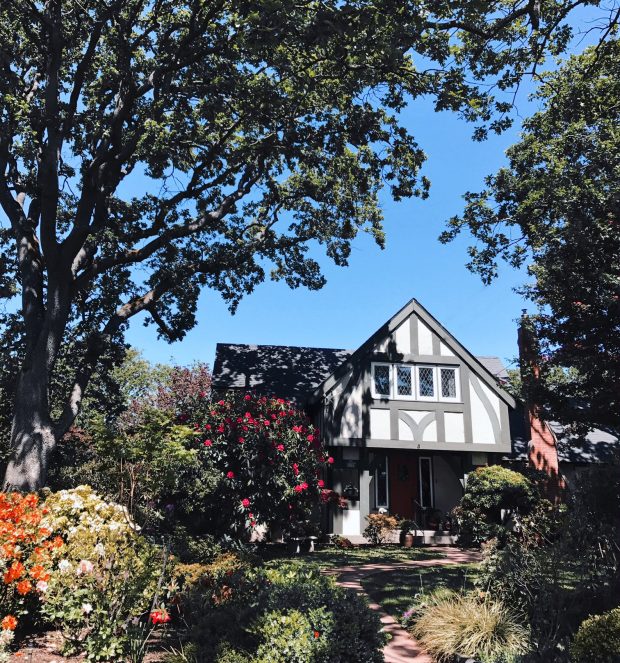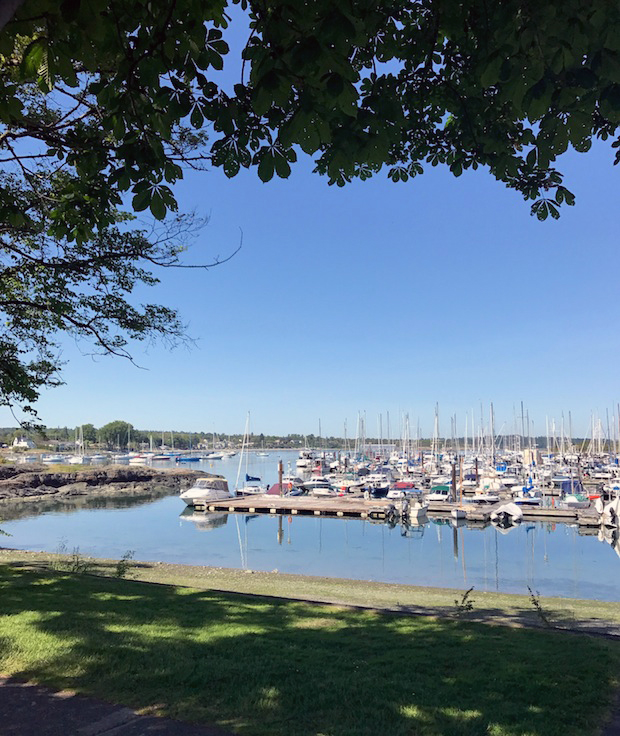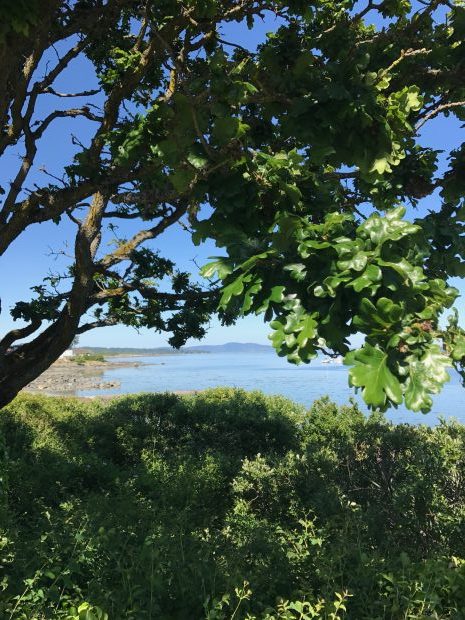 EAT/DRINK
Hide and Seek / Coffee is a must stop. Great coffee. Homemade almond milk. Super warm staff. It really is the place for serious coffee connoisseurs. I've also heard that their homemade pop tarts are ridiculous.  On my list for next time.
Jusu  / We made this a daily stop. There are so many different things I like here. Their acai bowls are delicious and are topped with homemade granola. Everything is gluten free and so Nina could just order off the menu without a worry. I also stocked up on some gf goodies for home: the veggie crackers are super nutritious and carb free, croutons made from their juice pulp (Nina was stoked), and of course, their granola! Great lunch items as well, such as super food salads, wraps and fresh pressed juices. Not the most inexpensive of our stops but I'm willing to pay for nutritious, energy inducing foods that my dancer girl could eat.
The Village at Estavan Village /  One word: brunch. All day. And…they're honestly so friendly here. Can you see a pattern with my Oak Bay recommends? Such amazing service and so friendly! The eggs benedict on potato latkes was delish as were their almond milk lattes. Highly recommend.
Rogers Chocolates / An institution, Rogers has been around since the 1800's and it all began in Victoria. The Oak Bay shoppe is in the most quaint tudor style building. Here's what you do: grab a coffee at Hide and Seek and then make your way to Rogers. A salted caramel + coffee = happiness.
10 Acres Commons / This bustling eatery is a great choice for tapas or dinner. If it's nice, eat outside on their patio. Features many locally based suppliers and foods…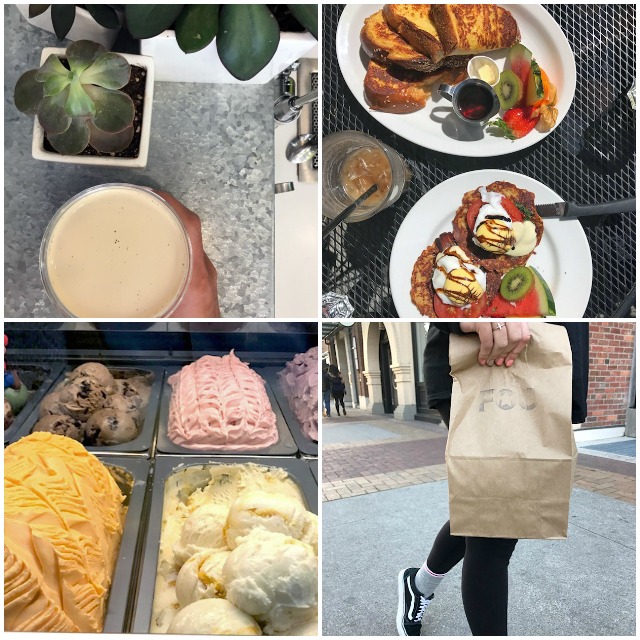 La Taqueria Pinche Taco Shop / So so casual…and so so awesome. The fish tacos were BOMB. Period. The perfect place to end a long day. Our hungry bellies didn't want to wait for long and these tacos came out nice and quick. Oh and their guac…get it!
FOO Asian Street Food / We made a pitstop here on our way out of town. So yum. Order it takeout and run or eat on their deck, it's super quick food but the food quality has zero resemblance to anything "fast food". Tons of gluten free/vegan options.
Mo:Le Restaurant / Tons of vegan and gluten free options. And super tasty. The yam omelette was…drool worthy.
Jam Cafe / If you've been to the Vancouver location, you'll know why I have it on the list. Yes, I've heard many say that they can't deal with the lineups…or that it's become too touristy, but I can't deny their food. The small Charlie Bowl is amaze…as are their lonely piggies. So, if you can handle the line, you'll be rewarded for your wait.
Habit Coffee / Two locations in Victoria..my favourite is the one in Chinatown. Head next store to Mo:Le, put your name in for brunch and then go grab your coffee at Habit to enjoy while you wait for your table.
Hey Happy Coffee / Hipster coffee joint that serves up some great coffee. Pick up up a sweet treat to enjoy with your bevie.
Oh Gelato / If you can't end the evening without something sweet, this is your place. It's a hole in the wall, but has a huge offering of gelato flavours. Grab a cone and stroll downtown Victoria's streets.
SHOP
I was able to sneak away one morning and do a bit of browsing in Victoria. I love the lack of chain stores and more boutique type shops. My favourite had to be the Lore General Store. I fell in love with the minimal, simple and beautiful aesthetic in here. Beautiful pottery pieces, apothecary, and other carefully curated goods.
Browse Amelialee Boutique for home goods, baby wares,  jewelry pieces and super cute clothes (think Gentle Fawn).
Still Life is also a favourite for clothing by Canadian designers. Beautifully merchandised, it houses quality clothing.
STAY
Oak Bay Beach Hotel  / This is oceanfront at its best… This hotel seamlessly combines luxury and warmth. Known for their attention to detail, the staff goes out their way to make sure your stay will be unforgettable. Paired with the incredible oceanveiws, it's hard to beat. Don't miss their seaside mineral baths..the perfect way to unwind after a busy day…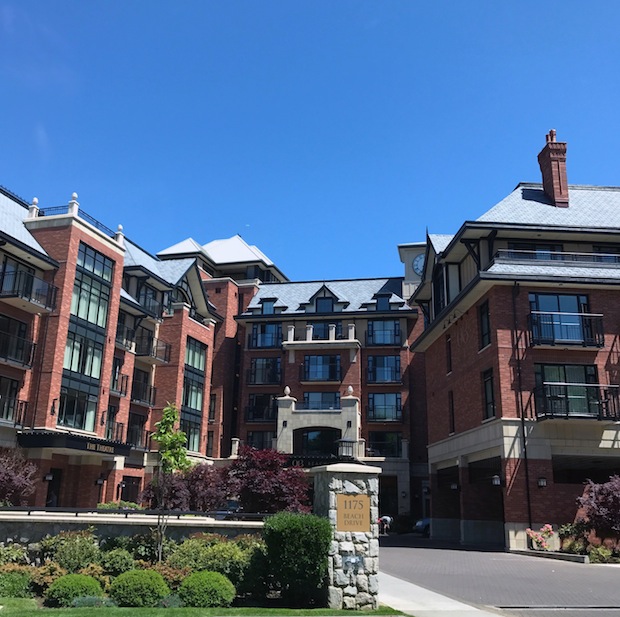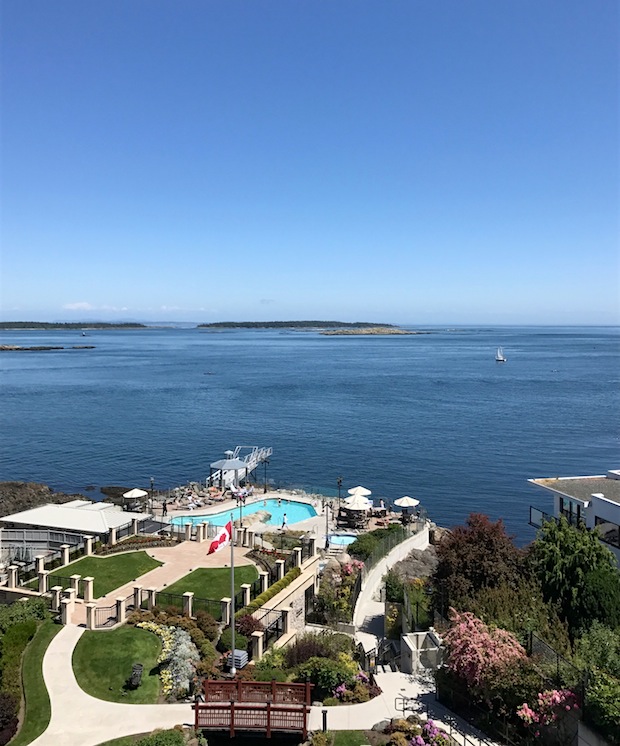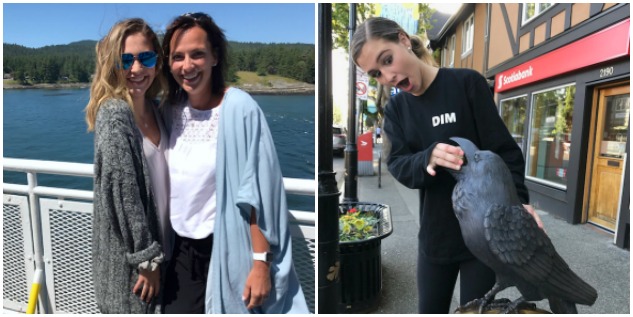 And wow…the sunrise. Both mornings I awoke at 4:30am (totally out of character for me!) just as the sun was rising and the sky was glowing.  So beautiful and so peaceful, it felt like it sealed the deal for a perfect weekend away with my girl xo