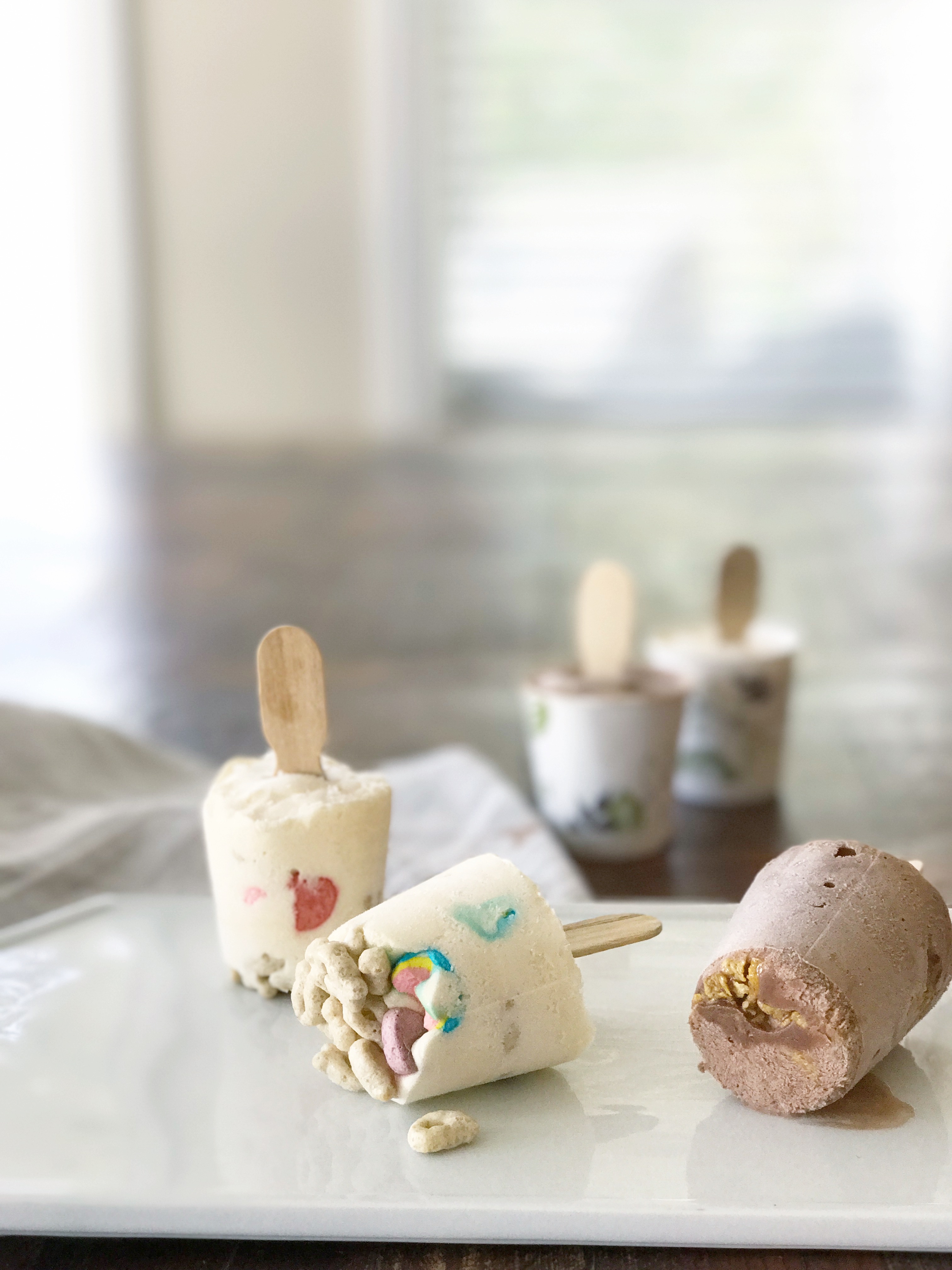 Remember as a kid all the controversy over "sugary" cereals…like whether you were and were NOT allowed to have them.  My favorite was Count Chocula with Captain Crunch a close second.  Lately, sugarly cereals are becoming a thing again….we've seen pop up cereal bars, cereal milk soft serve here, and cereal as ice cream toppings here.  So cereal is coming back as a dessert, which is probably more appropriate when you look at the nutritional value!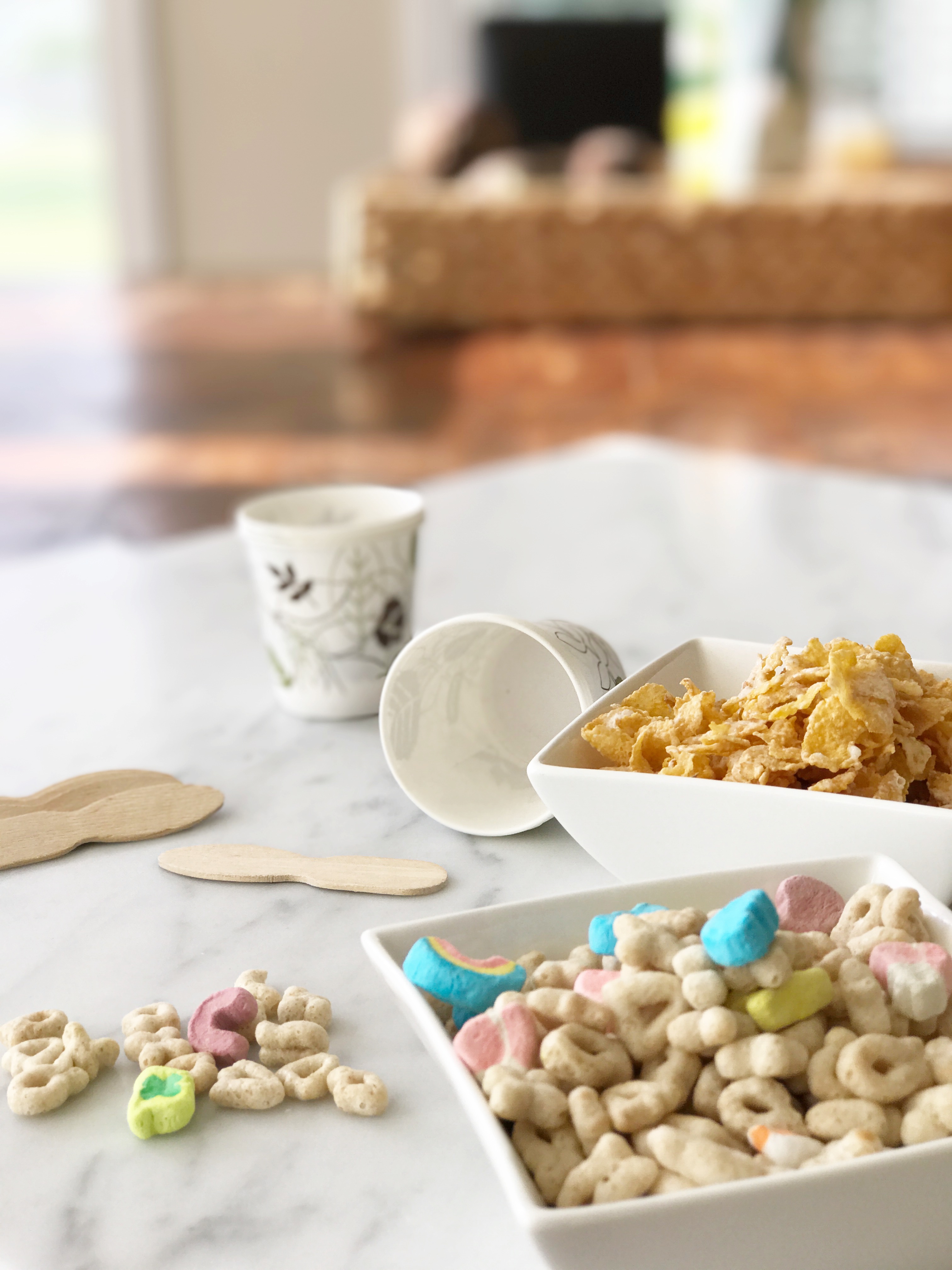 That gave me the idea to make cereal ice cream pops…ice cream layered with cereal…it's that simple.
Here what you need..
ice cream
cereal
3 oz paper bathrooms cups such as these
Start by putting a layer of cereal on the bottom of each cup.  Then fill the cup half way with softened ice cream.  Don't soften the ice cream too much.  I microwaved in 15-20 second increments.   Also, make sure to push down the ice cream so that there are no air bubbles.  Add another layer of cereal and then fill the rest of the cup with ice cream.  Freeze the cups for about 2o minutes.  Put the popsicle sticks in and then freeze overnight.  Rip the cups off just before serving.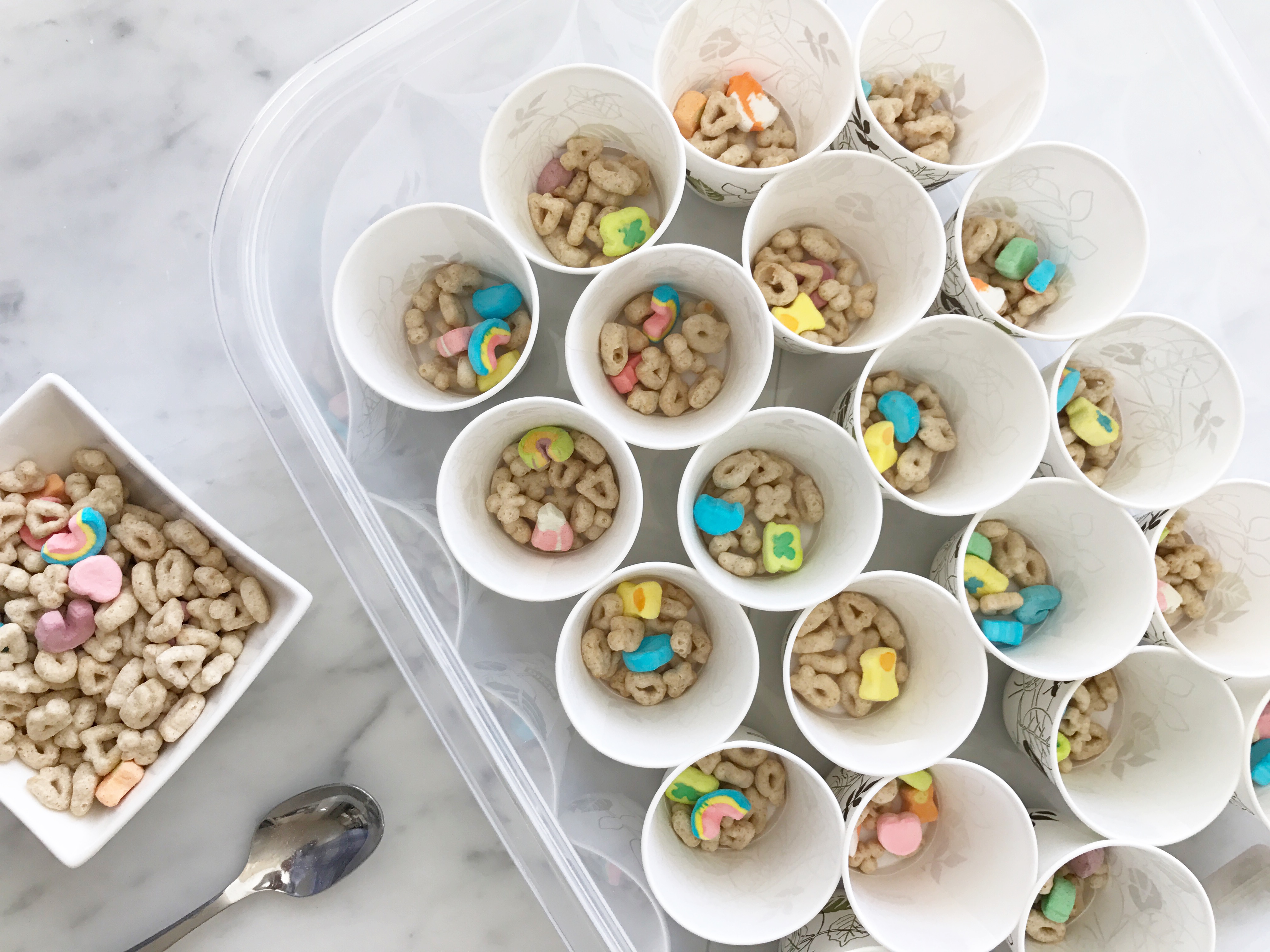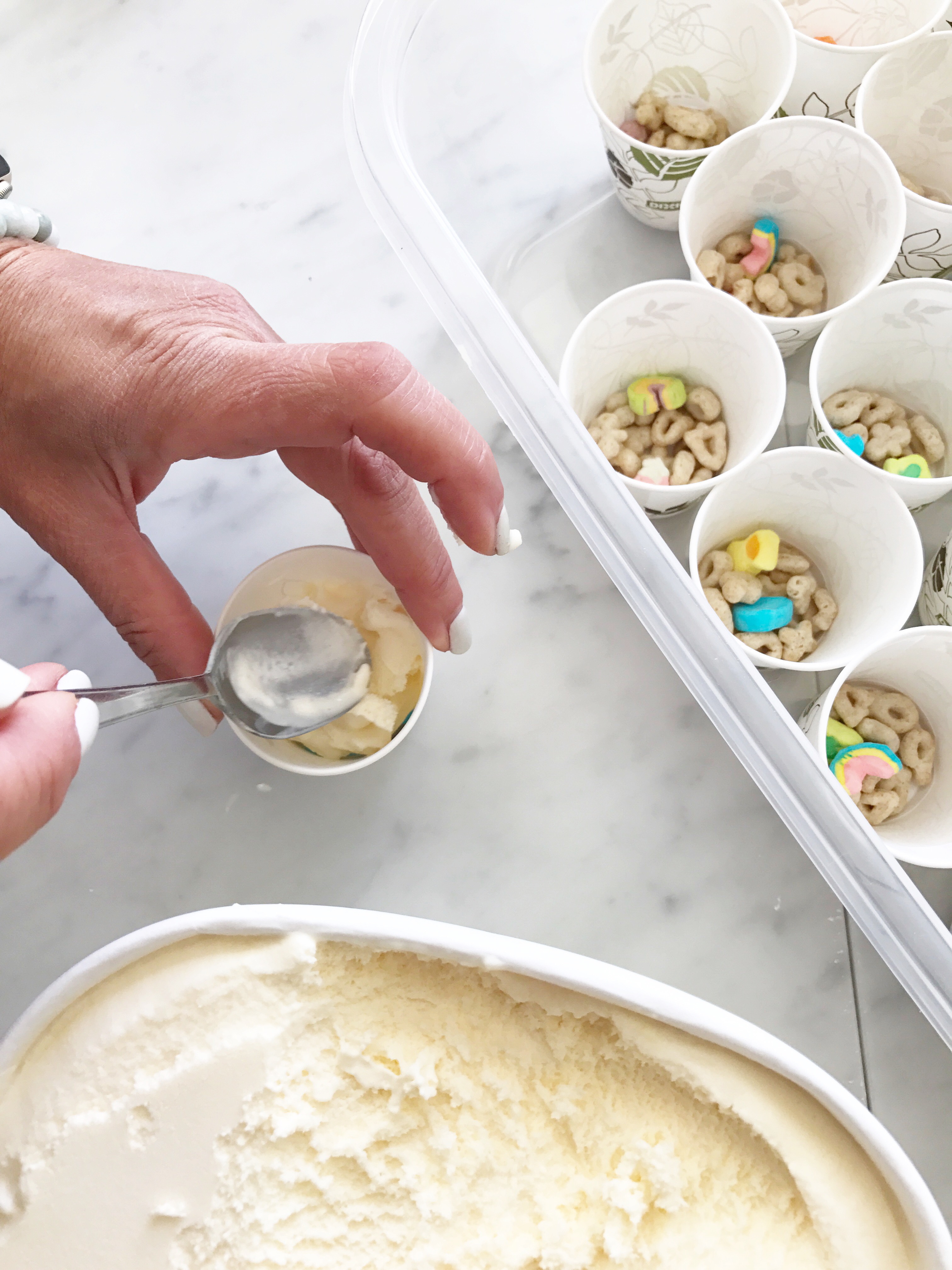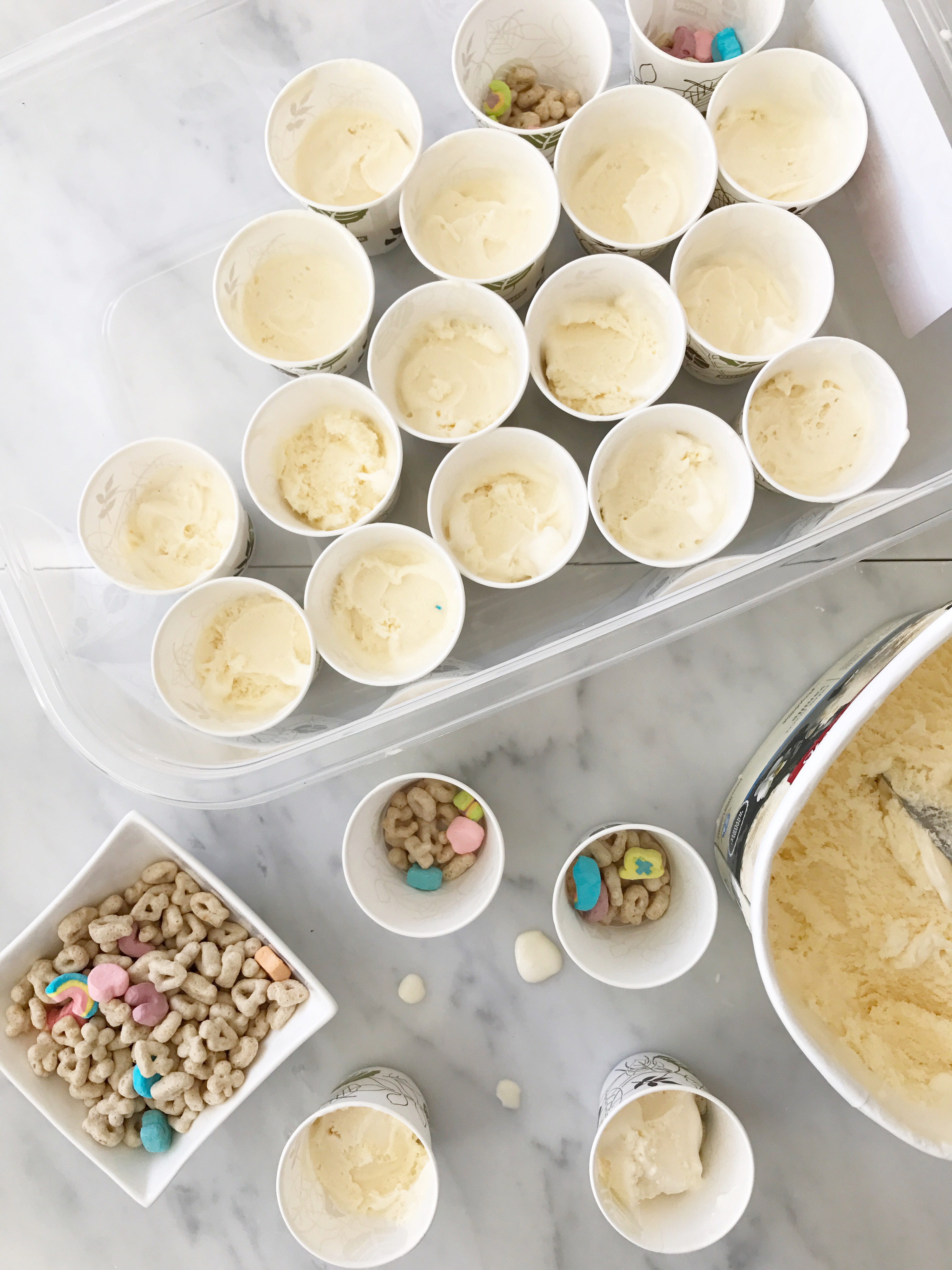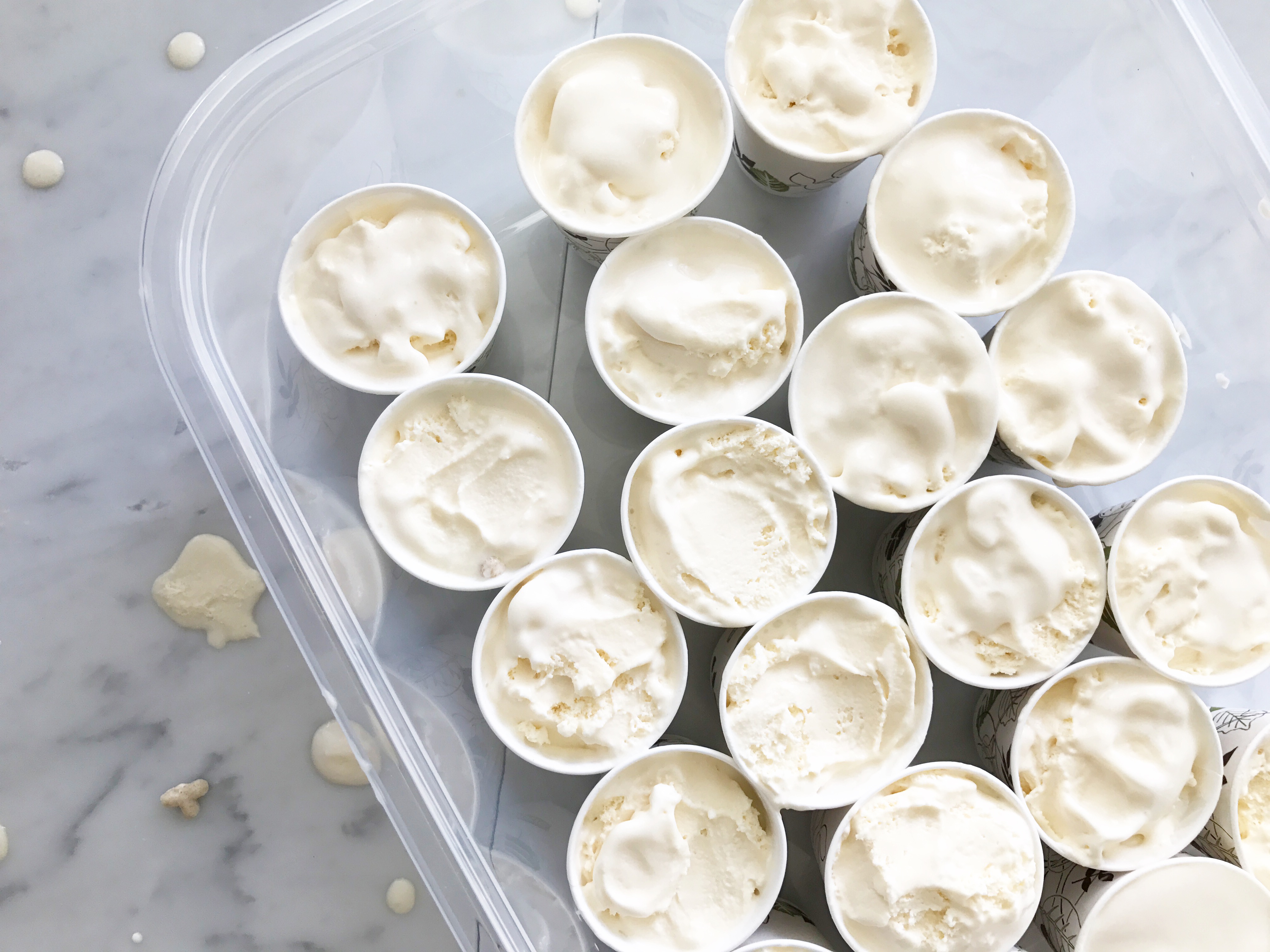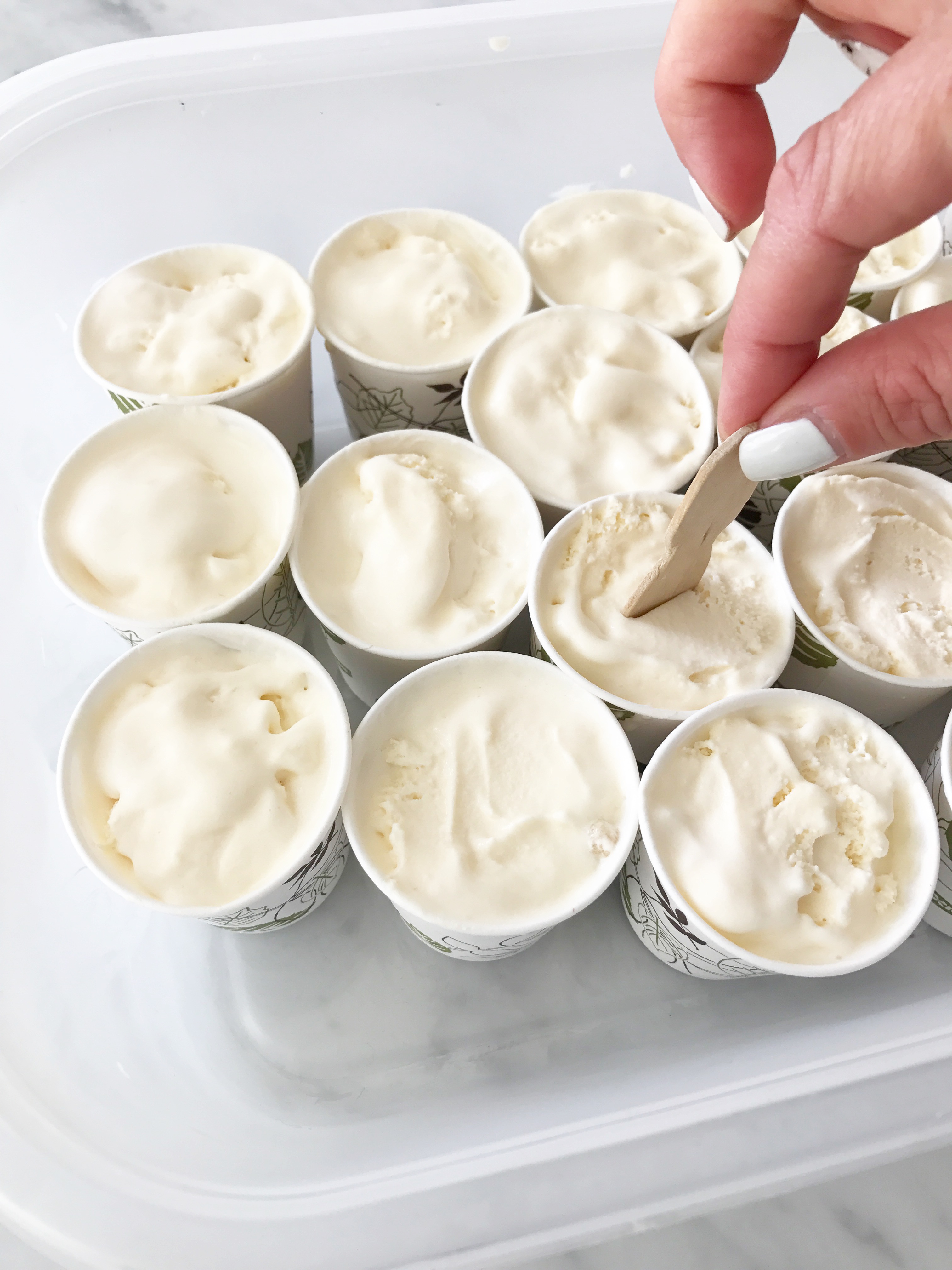 1.89 litres of ice cream makes approximately 20 ice cream pops.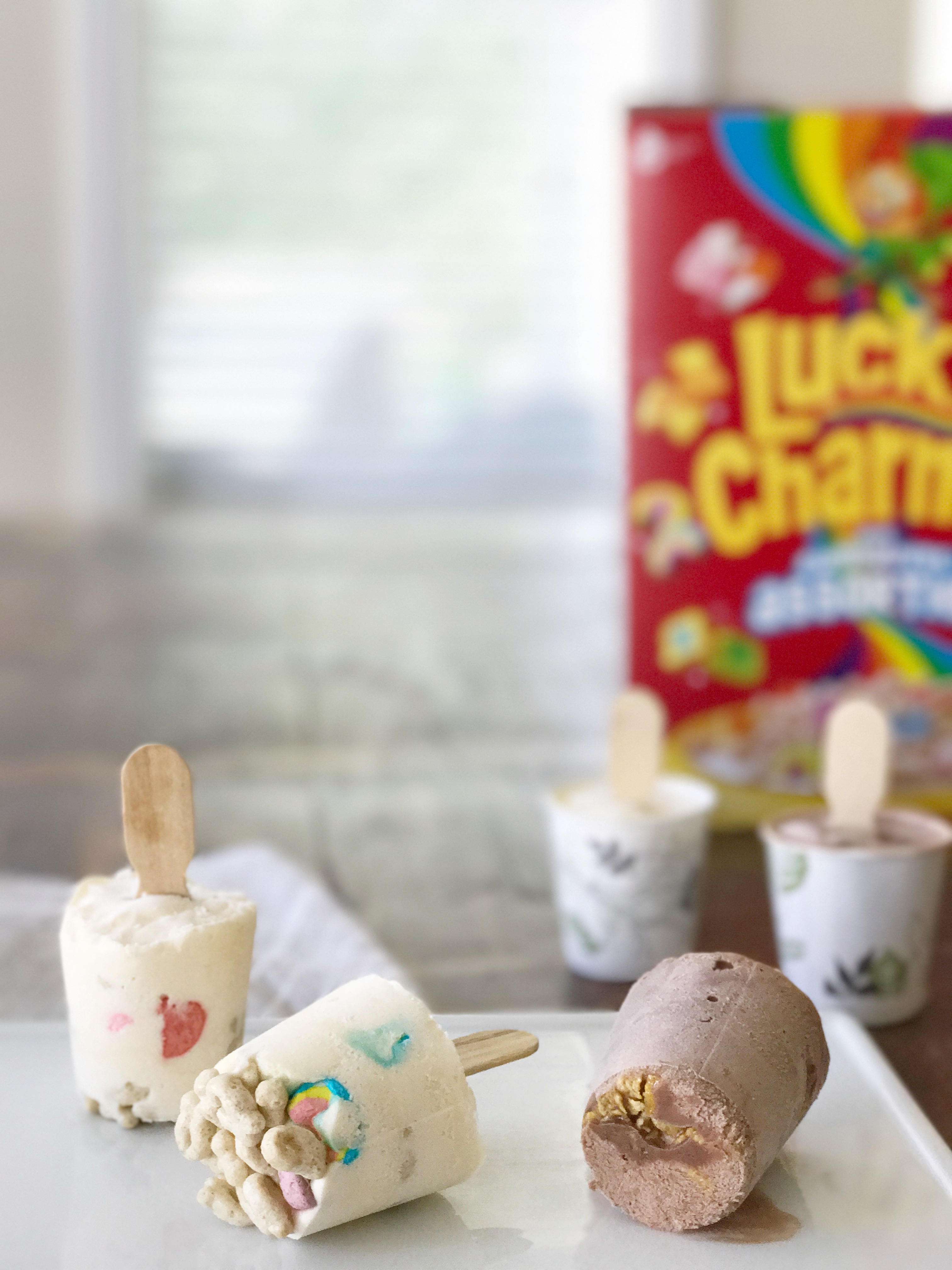 I used Lucky Charms with vanilla ice cream and Frosted Flakes with chocolate ice cream.  The combinations are endless!