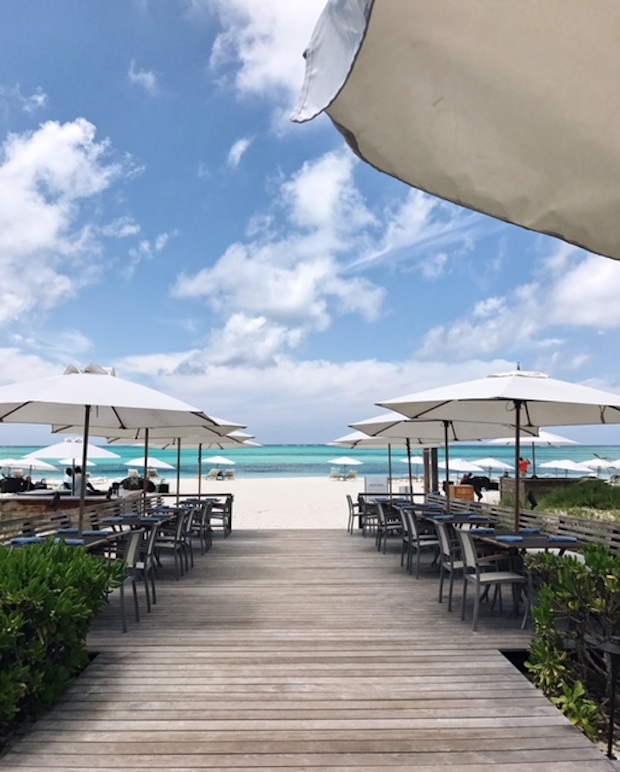 Enough said. Right here with this photo. Most postcard pictures are seen only…umm..in the postcards, right? This here, though, is the real deal.
Scott surprised me this spring by booking a trip sans children to the Turks and Caicos to celebrate our 20th wedding anniversary. That's some pretty good husbanding, right? He booked everything from the flights to hotel to car rental, so I wouldn't have any reason to say that it wouldn't work. He did a fantastic job and I felt super treated to be on this end of the planning as I'm usually the one making the travel arrangements. He did good!
Why the Turks? Scott and I had the pleasure of visiting T&C three years ago with our whole fam jam: my family, Pam's fam, my brother's fam and the grandparents. And we fell in love with it. Maybe you remember the little travel diary I wrote about it back then? Well, not much has changed since then. Still so beautiful that I don't think words (or cameras) can adequately capture it. We re-visited some of the places that had captured our hearts the first time around, and explored new ones as well that we have now have added to our list of favourites. It also is super low key. We welcomed the chance to do a lot of nothing. Know that if you're vacationing here, time is going to slow down and you'll have the chance to just "be".
To start at the beginning, flying into the Turks has to be a treat in and of itself.  I'm usually an aisle girl in flight but I pulled the window seat card for our arriving flying into the Turks. The views from the airplane windows are pretty stellar…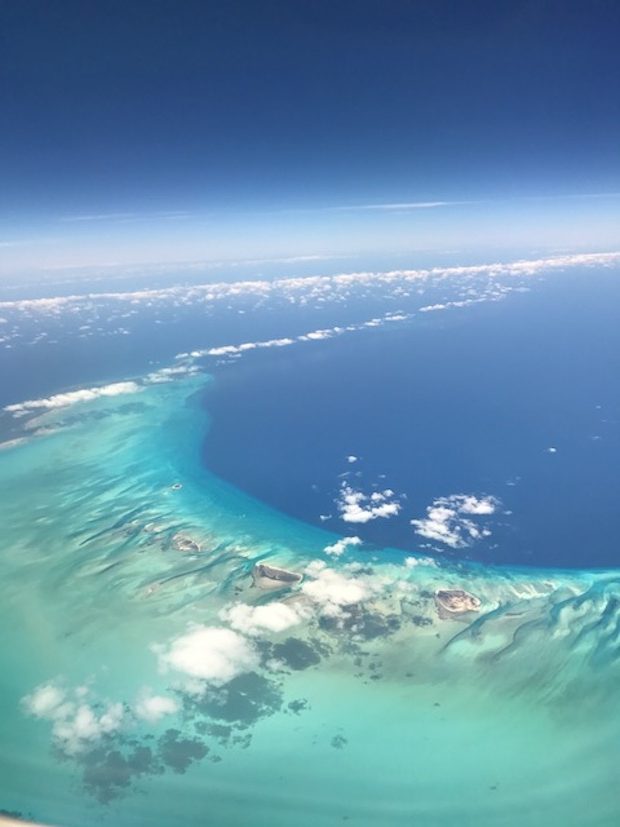 Landing in Providencials (or Provo as it's termed), we were excited to check out our accommodations. Scott had booked us at the Gansevoort Hotel . Where to start with this place? Details. That's what Scott and I decided…they won us over with the details…well, the beautiful grounds and stunning rooms with a view didn't hurt either. But we honestly don't think we have ever stayed at hotel where the staff has been friendlier. A little example: they figured out on the first day that Scott is a huge water drinker…and thus, every morning, they delivered a complimentary armload of water bottles to our room. every. day.
When the sun was feeling intense they would appear with sunscreen, aloe and water for guests. Nice! They really go above any expectation to make your trip memorable. Dinners could be set up whenever and wherever: by the pool, on the beach with a fire, in your room..your every wish could be accommodated.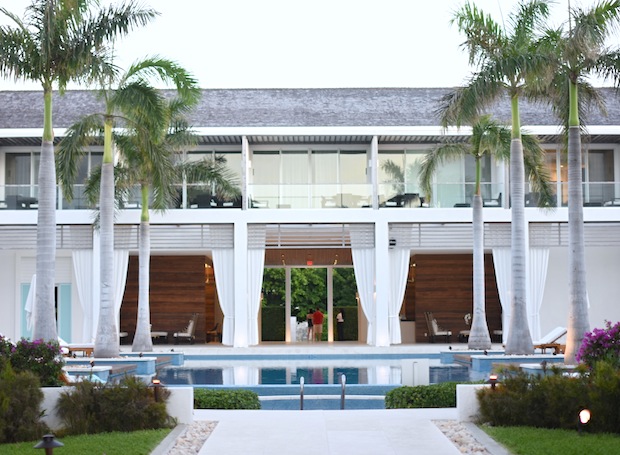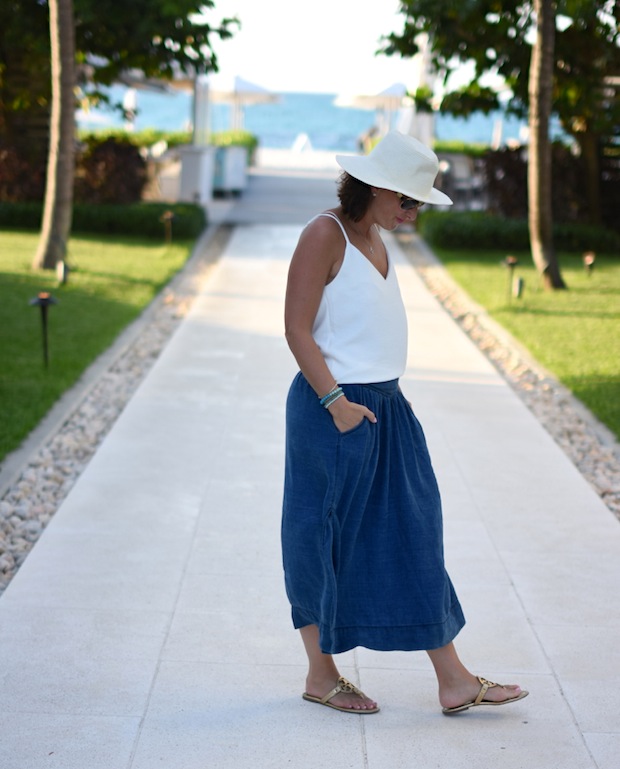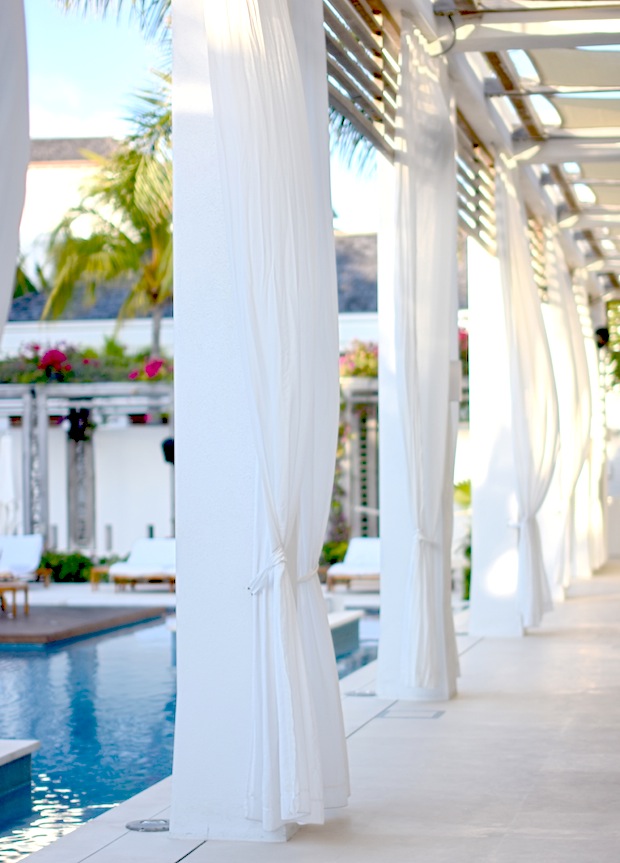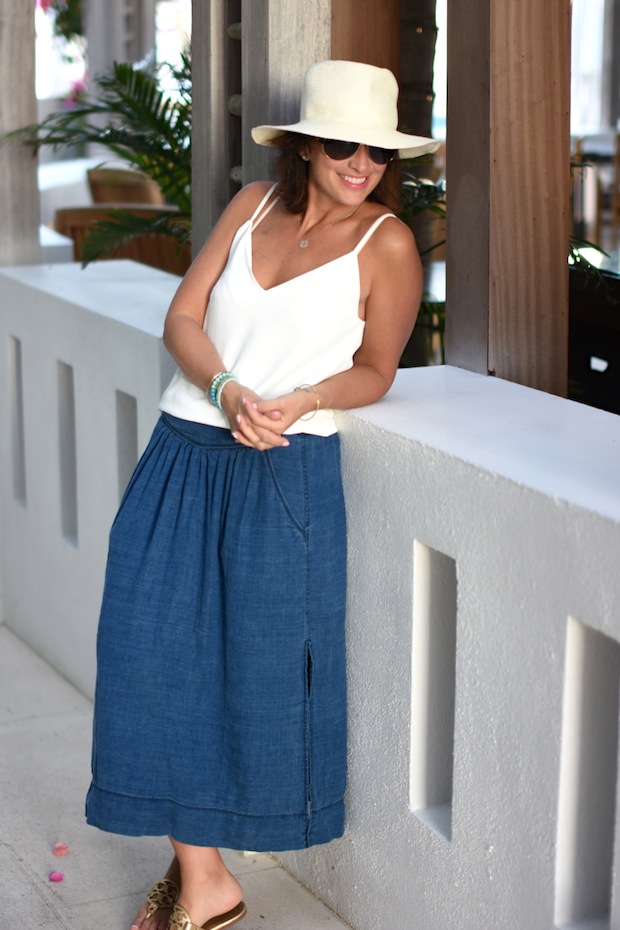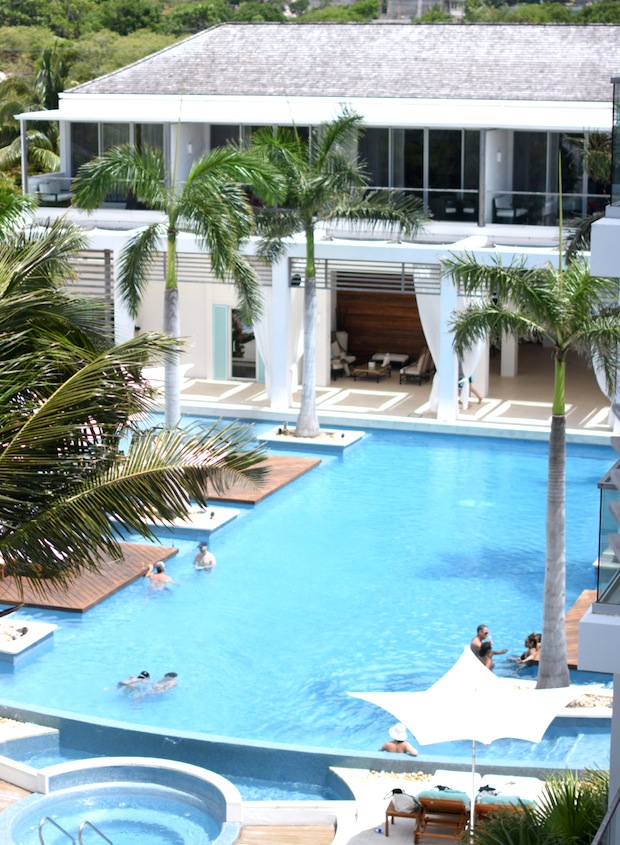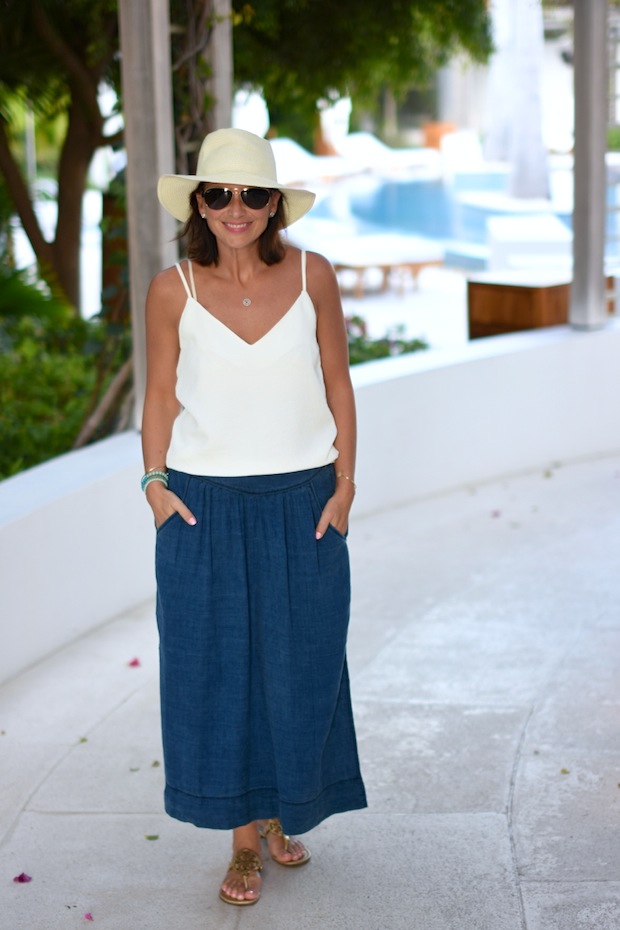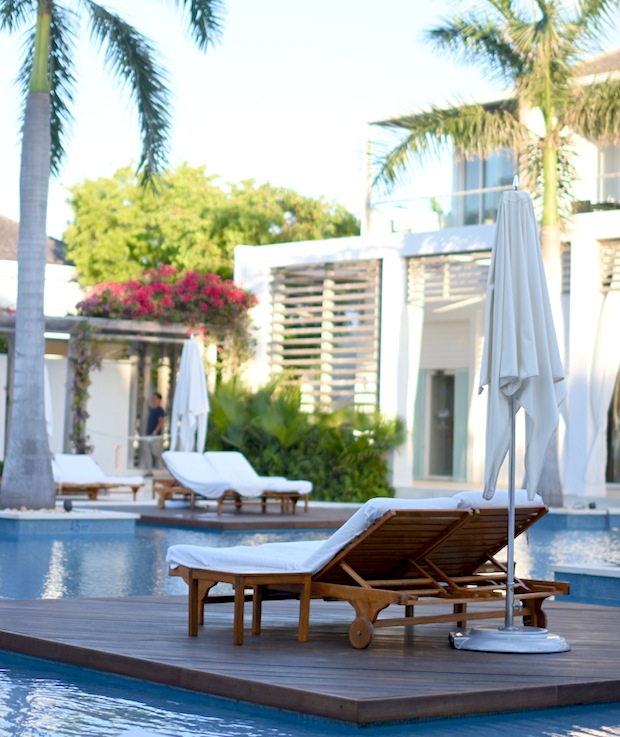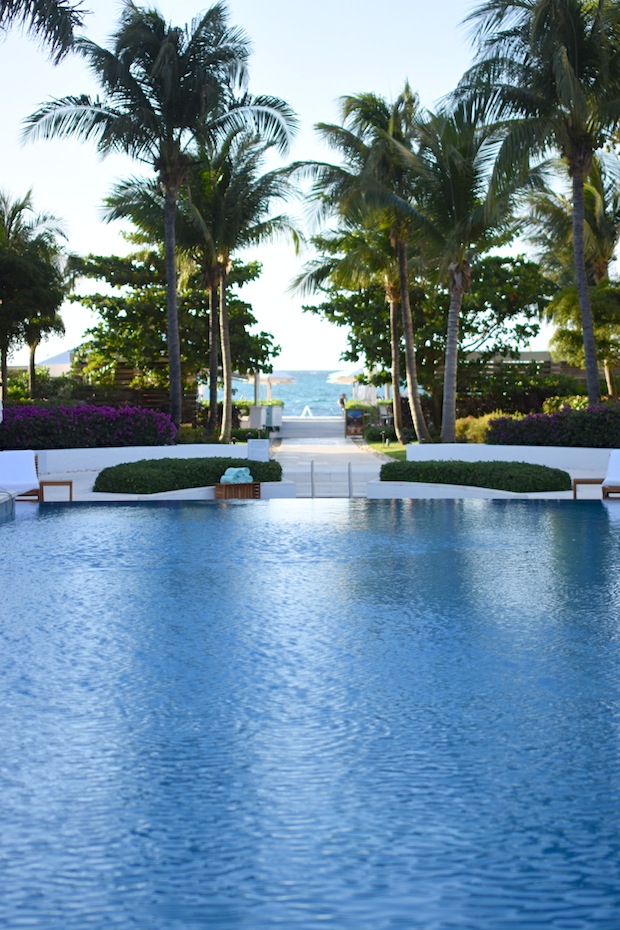 Upon our arrival, we were welcomed with champagne, a charcuterie platter, truffles and other sweet treats.  I think this is the first tip off I had that the hotel staff was going to make our vacation truly special…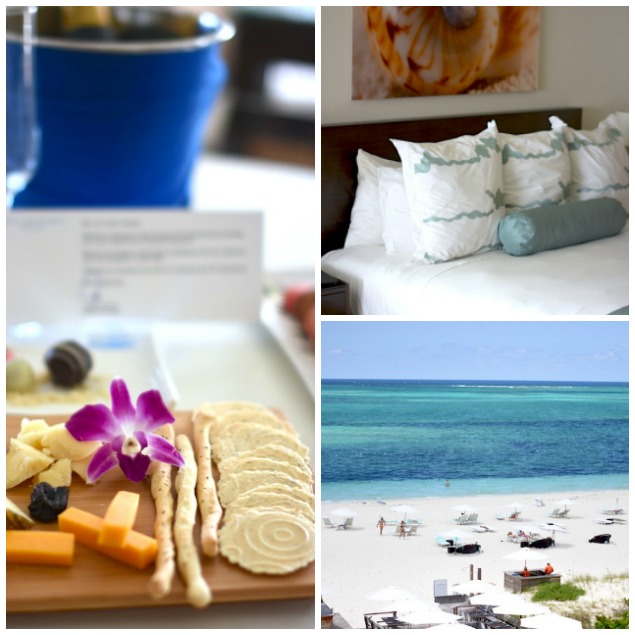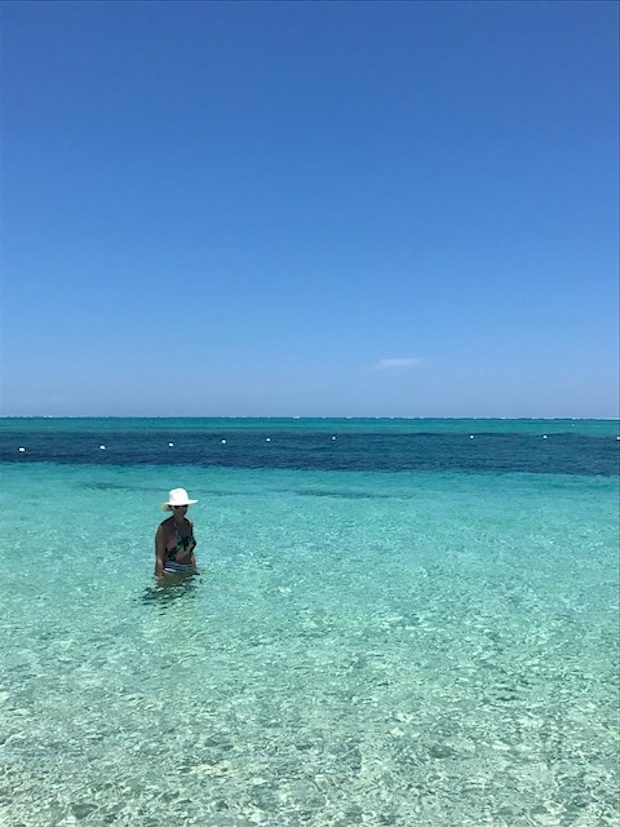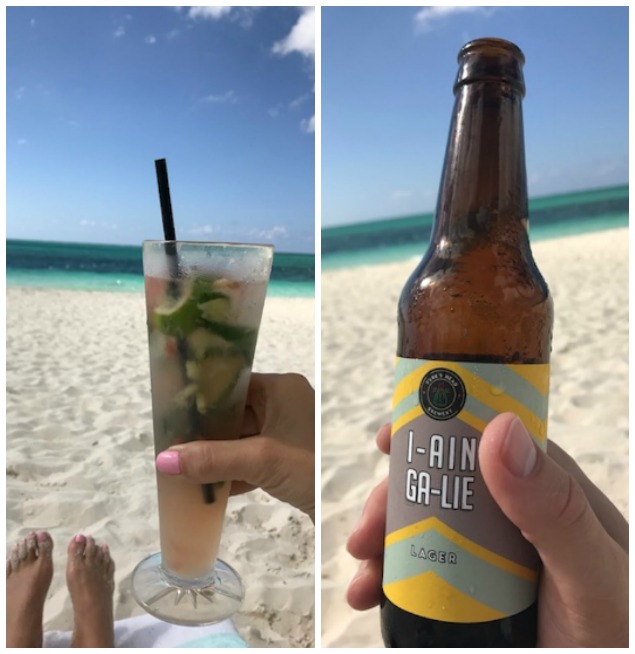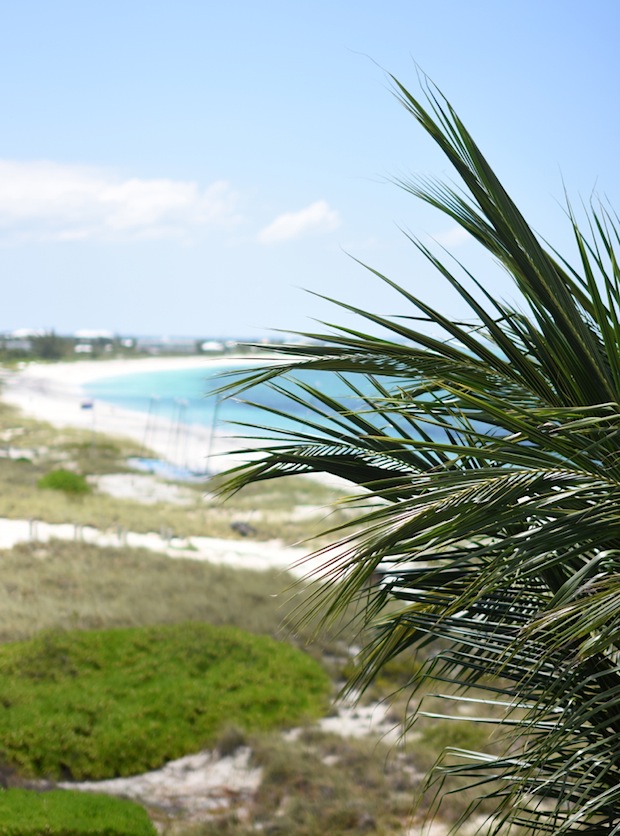 Where to Eat:
Fish Fry | Located at Bight Park every Thursday night 5:30-9:30pm  This weekly community event features local food vendors, souvenirs, music. If you want to experience island culture, this is a must. Go to enjoy the vibe, the locals, dancing, and the chance to try a little bit of everything.
da Conch Shack  | Don't let the touristy name and overabundance of conch shells fool you. The best conch fritters on the island can be found here. Dig your feet into the sand and enjoy a super well priced meal in the most casual, tropical vibe.
Somewhere |This beachside restie that might sport some of the best sunset views on the island. Super laid back, it's the perfect place to go after a hot day of snorkelling and beaching it. The live music might have been a bit..umm..questionable but was entertaining nonetheless ha!
Coco's Bistro | Tucked into the palm grove, this is a perfect place to eat al fresco. Local,fresh ingredients create some delicious Caribbean dishes. Make reservations well in advance…it's a popular place.
Magnolia | Set above the Turtle Cove Marina, the wooden deck boasts fabulous sunset views.  Make sure to try their famous banoffee dessert..just saying. Also their extensive wine list will grab the attention of any travelling wine connoisseurs.
Stelle Restaurant at the Gansevoort Hotel | The last place we usually like to eat is at the hotel restaurant…we like to get out and try as many different places as we can. BUT….Stelle broke the mold on this one. Not only did we enjoy the complimentary buffet breakfast here each morning, but their dinner offerings were delicious as well. Innovative cocktails, fresh seafood, and extremely accommodating and friendly staff.
Lemon2 Go – hands down THE place to go for coffee lovers. Hot or cold drinks, treats to eat and even some gifts to buy. Make a stop here to enjoy some great coffee.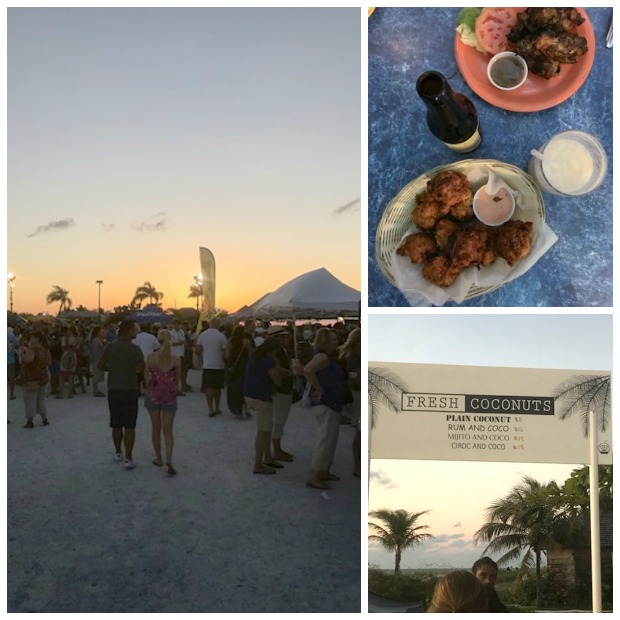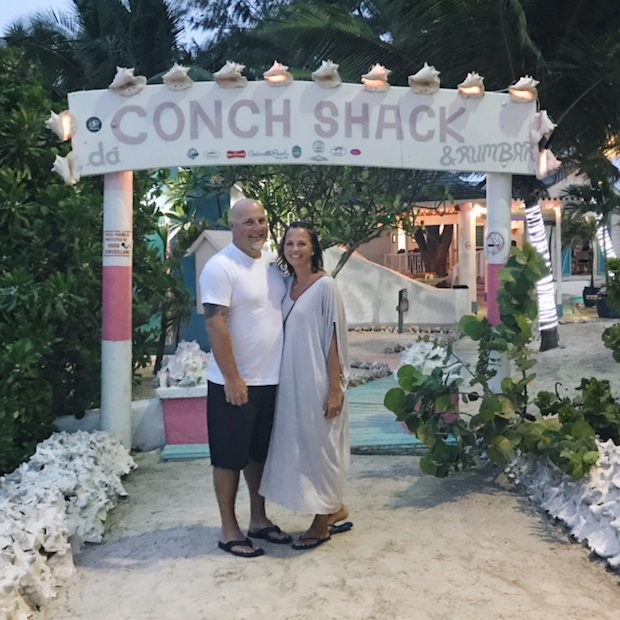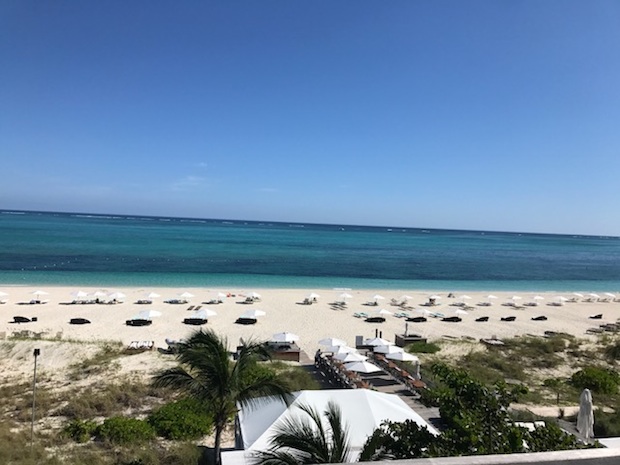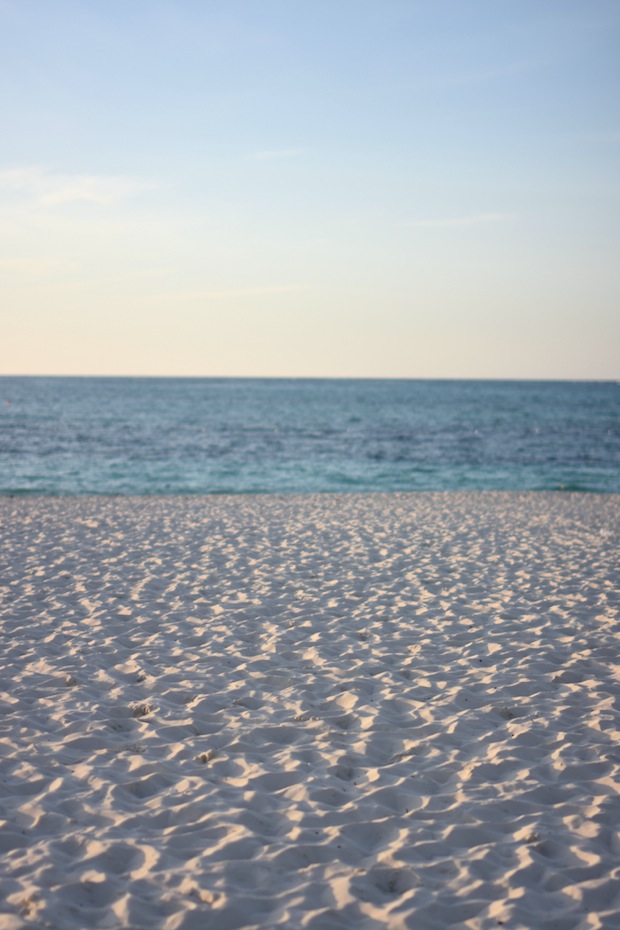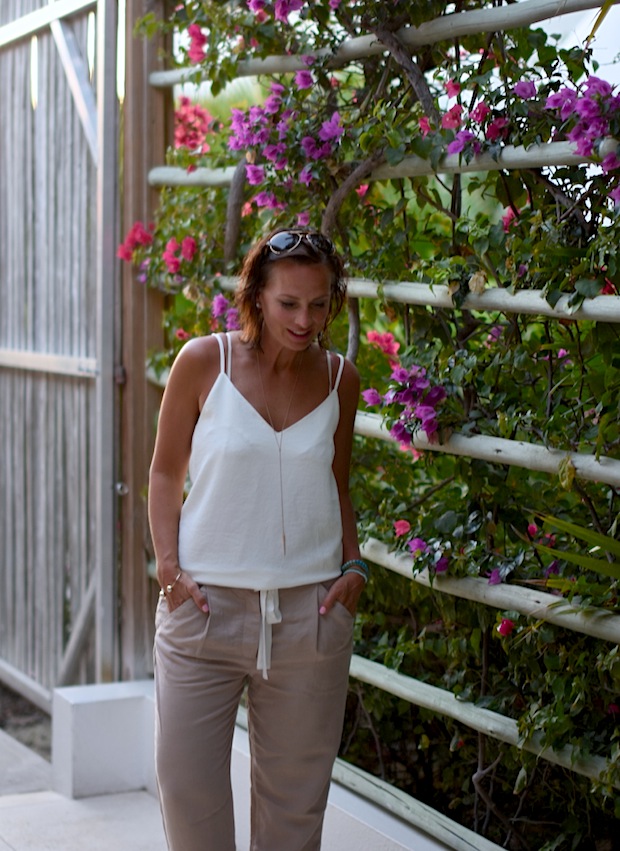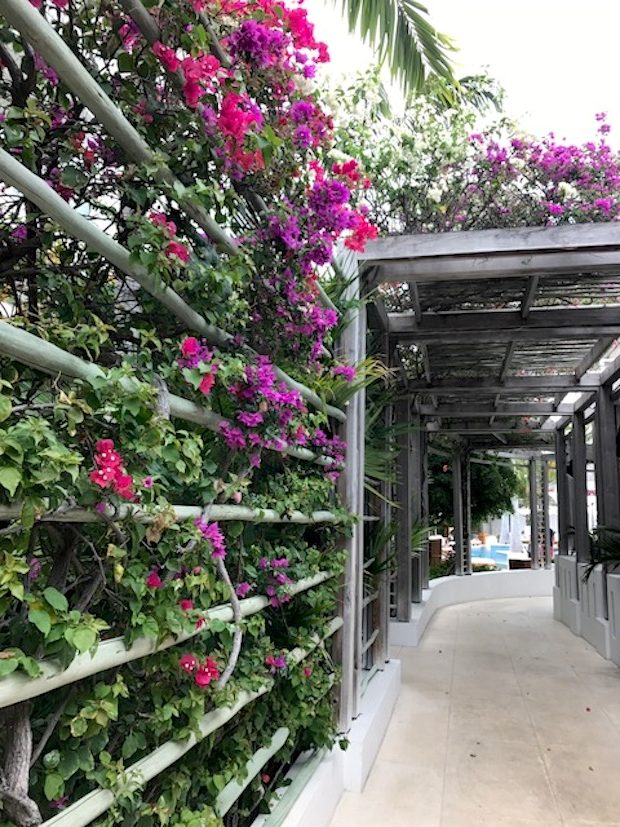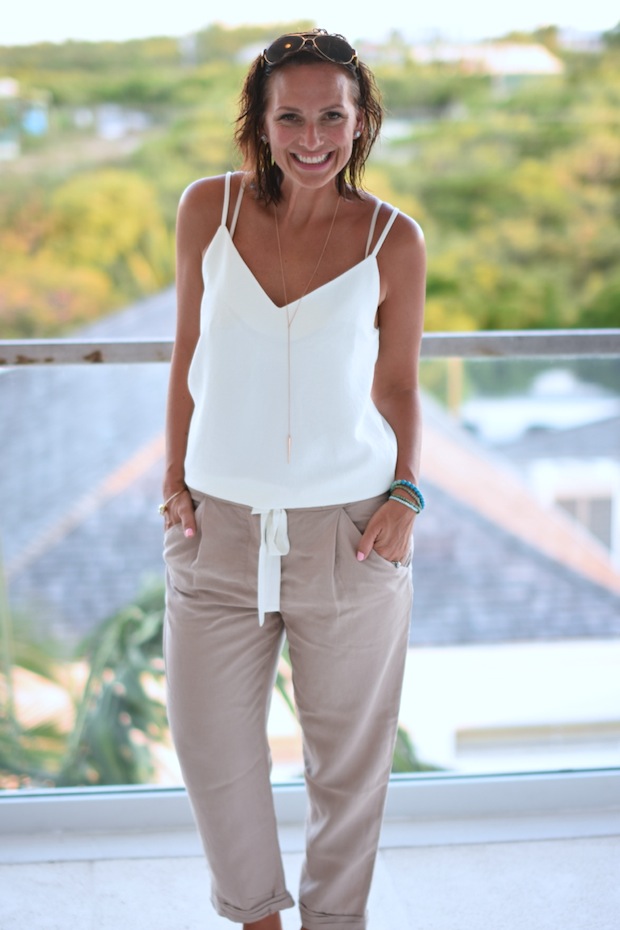 Places to Go:
Grace Bay | One of the things that makes the Turks so special is that the beach is so expansive. You really wouldn't ever have to get in your car to find a great beach. Grace Bay is quite simply stunning and is where the majority of hotels and condos are situated. Grace Bay extends for 5 miles…5 miles of the most soft, icing sugar sand you could imagine. Look for starfish and sand dollars while you meander along the shore.
Malcolm Beach | At a friend's recommendation we went to explore the secluded west side of the island. The drive might have made me nervous but Scott took it on as a challenge and navigated the dirt, pothole filled roads with gusto! PS the best scuba diving on the island is said to be in this area.
The Salt Mills |  Shopping is such an afterthought when you're on the island, but if you need to bring some souvenirs home, you'll want to make a stop here. Grab a coffee at Lemon2Go (I talked about it above), and wander the different shops and galleries.
Golf |If a holiday just isn't a holiday without golf (that would be my hubby!), there is one course on the island. Scott's my reviewer on this and he gives it a huge thumbs up. He golfed 45 holes in one day and felt his golf withdrawal was sufficiently satisfied…we won't talk about how sore he was the next day…
Snorkeling | This kind of goes without saying…the snorkelling on the Turks and Caicos is ridiculous. Ridiculously amazing. Two reefs accessible from the shore are Bight Reef and Smith's Reef. Off shore snorkelling cruises are also in plentiful supply and appeal to the slightly more adventurous…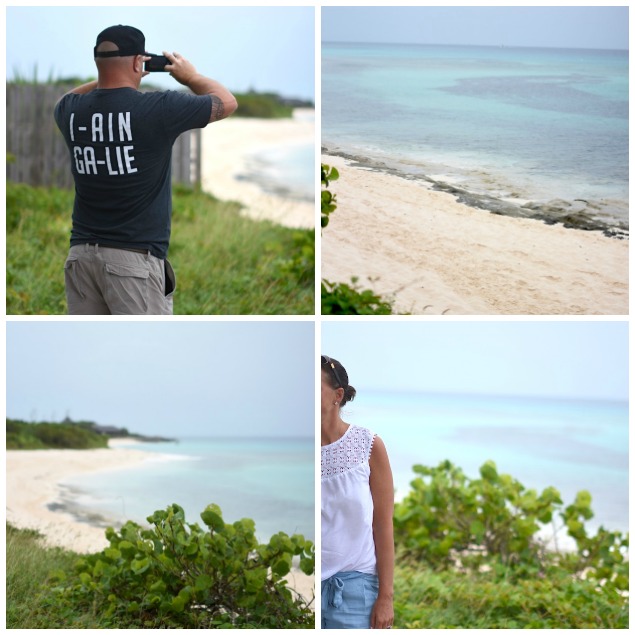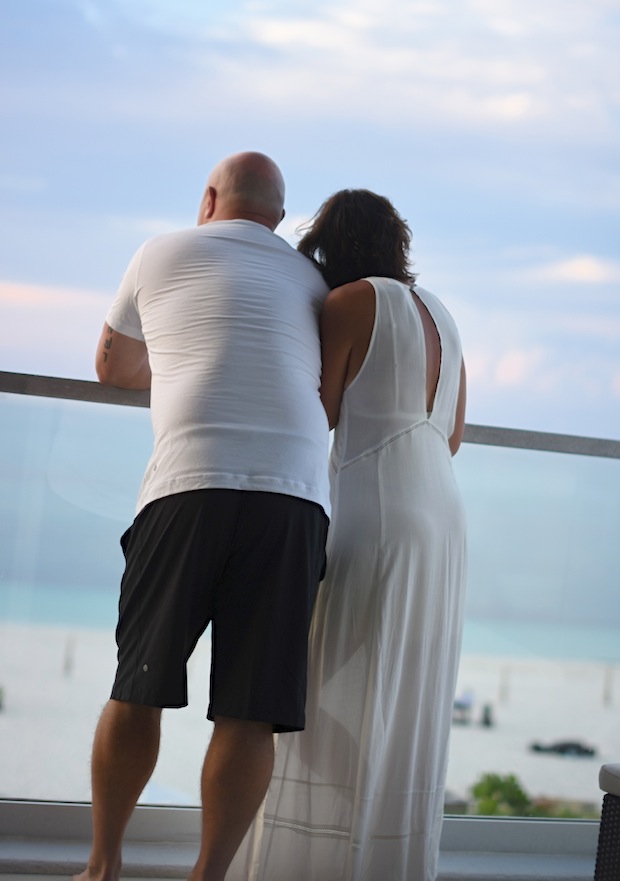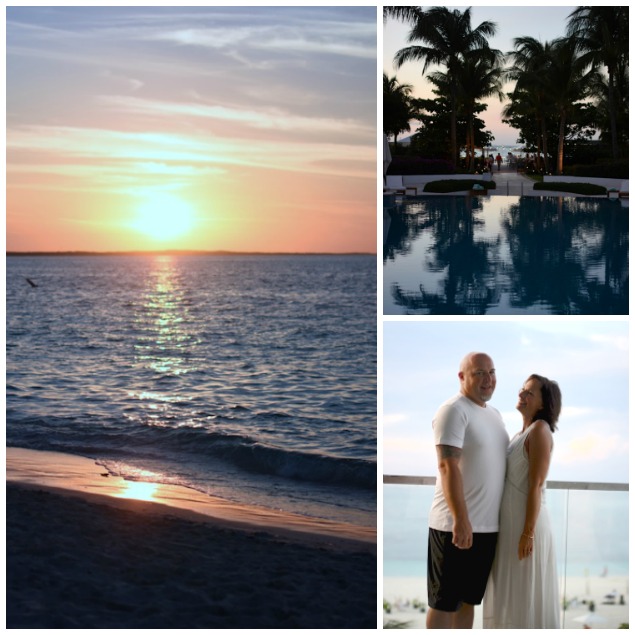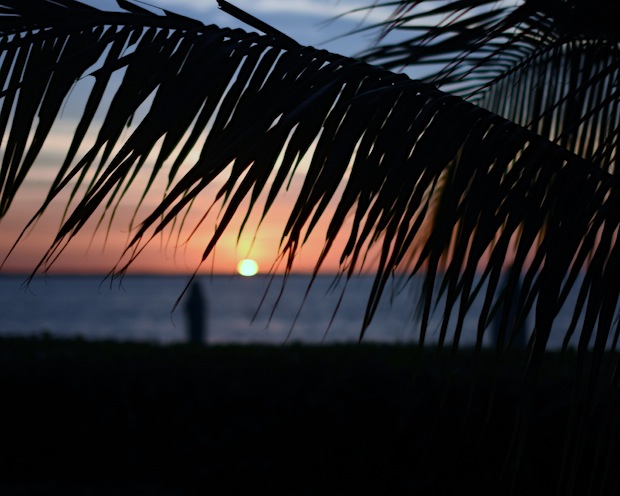 Outfit 1 Skirt *| Camisole | Sandals | Hat * | Sunnies
Outfit 2 Dress … on sale for under $15 !!
Outfit 3 Camisole *| Cropped Pants * | Sandals | Necklace, similar here | Cuff
~Items marked with an * are marked down for the Aritzia semi annual sale right now!