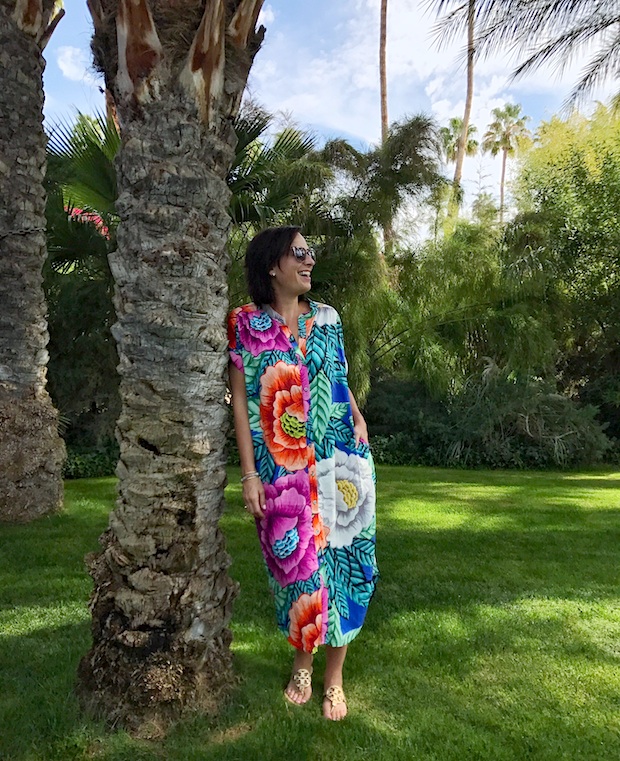 This Spring break, we were able to sneak away to the desert and it couldn't have come at a better time. I almost (ALMOST!) feel guilty about complaining about our current rain situation here at home because we did get the chance to dry out down south. It was such a treat to wake up to blue skies everyday…as Pam says, we were like mushrooms finally drying out! Sometimes I think my body was made for So-Cal…there's a physical reaction to the sun and warmth. Quite possibly my family likes the So-Cal Laurel better too ha!
Pam and I have our definite faves when we are in Palm Springs/Palm Desert…out of habit, we can find ourselves dining at the same resties time after time, but we both wanted to venture out and expand our lists this time. This is our 2nd Palm Springs guide..our first covered a lot of ground but there are more places that have popped up and we hope you'll enjoy em!
EATS /
Birba – In a word, ambiance. It's hard to beat the patio here…the atmosphere is incredible with hanging lights, large trees, cushioned lounge areas, fire tables. It feels kinda magical. The food backs it up too. The pizzas are YUM and are offered on regular, gluten free or cauliflower crusts. Yes please! Hand crafted cocktails and shared starters (such as their roasted cauliflower with capers and aged parm) are also delicious.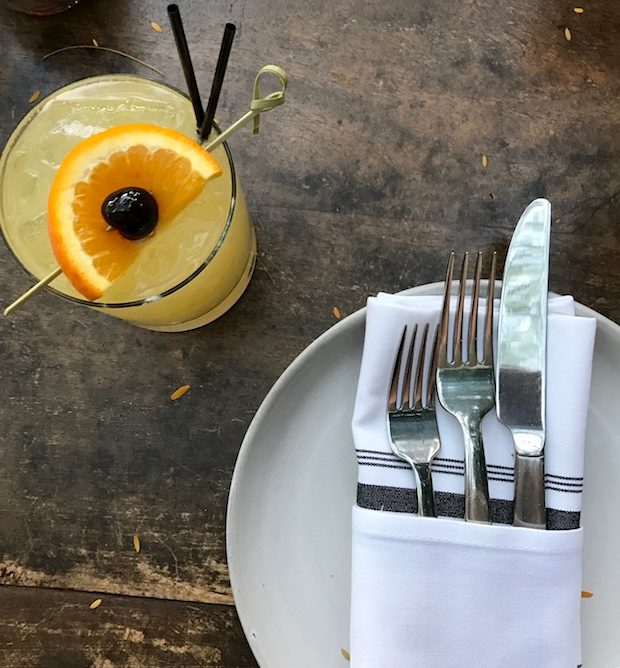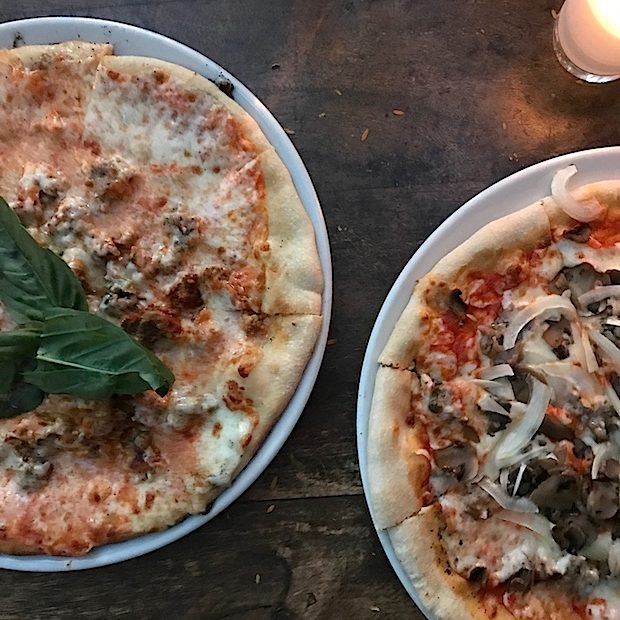 The Parker Palm Springs .. this isn't a new one on our list but it deserves to be mentioned again. It's become a tradition. Visit Normas…consistently our favourite place to go for brunch. Follow it up with a slow wander of the gorgeous grounds. Lush high hedges line the pathway and bring you to several outdoor "rooms"…. play bocce, relax in a hammock, visit the lemonade stand, find a seat around the fire pit….love this place. Our faves at Normas are the Turkey & Sweet Potato Hash or if you have a sweet tooth the Very Berry Brioche French Toast or Waz-Za Waffle are ree-diculous!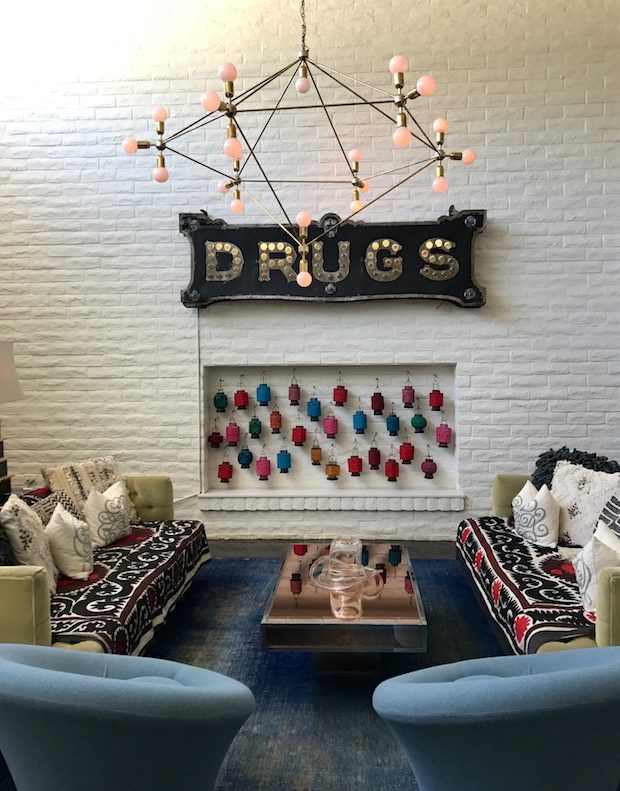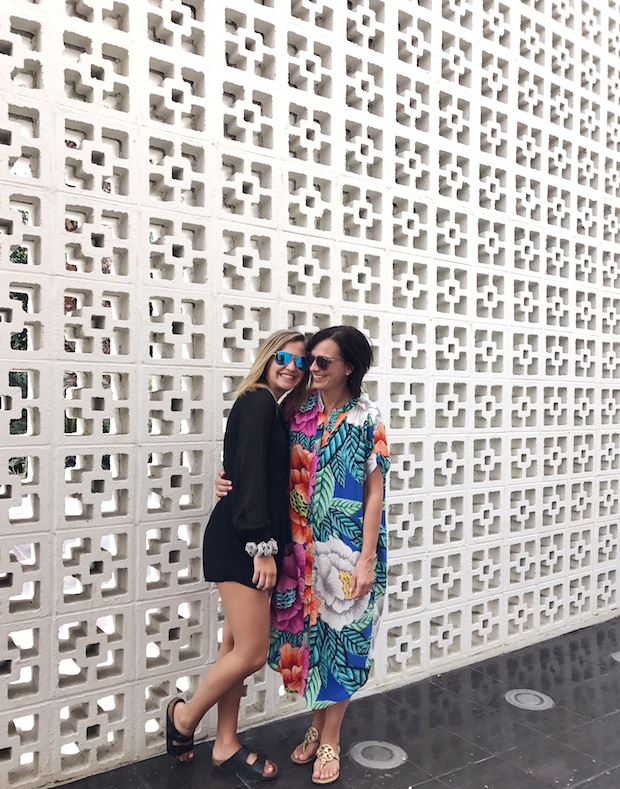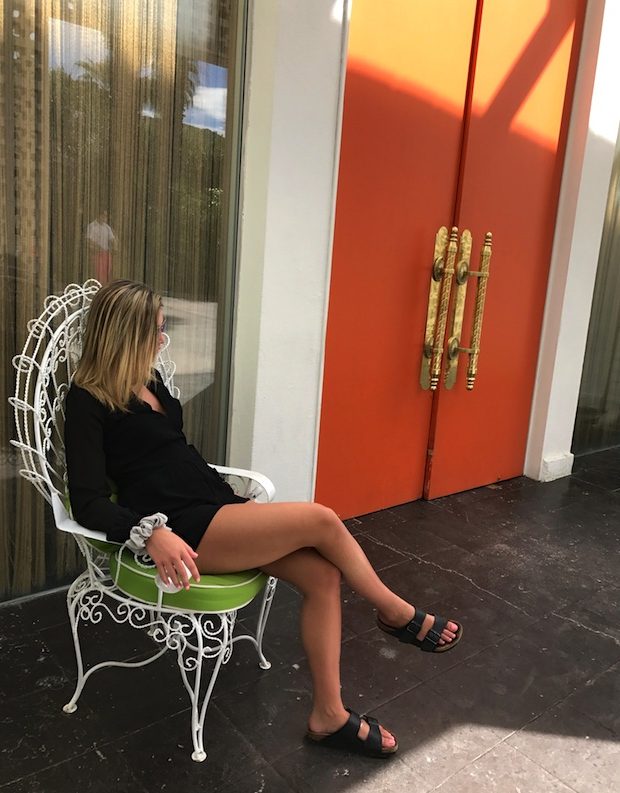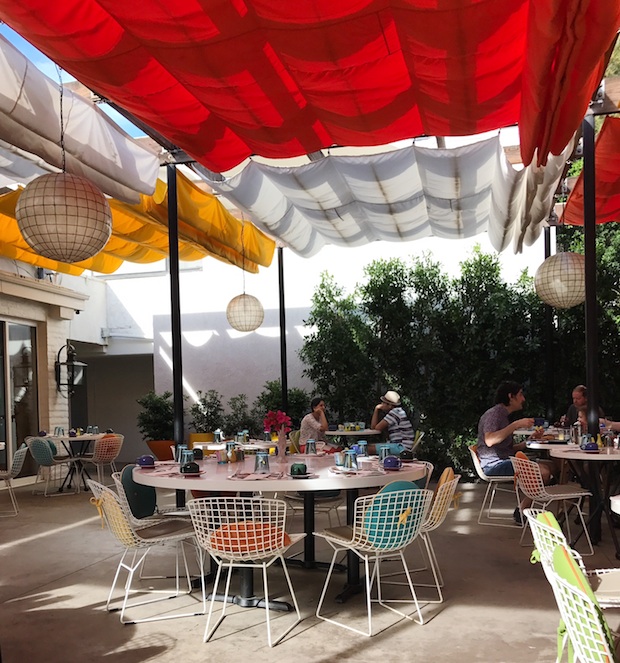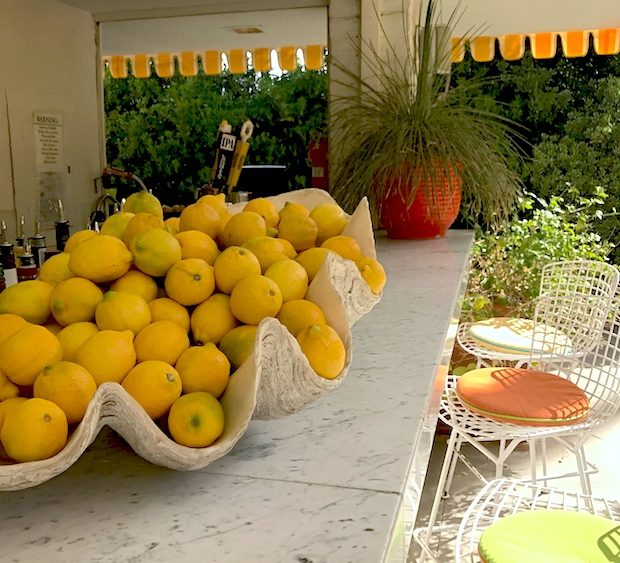 The Arrive Hotel. We had the BEST time here…our relaxing dinner at the Reservoir was so fabulous…open air dining, huge ceiling fans (aka to keep you cool) and a sweet view of the pool shenanigans. Oh and their homemade Guac and Queso were so freaking good! After dinner, we got all competitive playing ping pong on their outdoor marble ping pong tables (I want one!). Save room for dessert and walk to the hotel's ice cream shoppe to finish your evening off with a sweet treat. Love that you can make a bunch of stops here at the Arrive… there's something for everyone.  Coffee lovers, grab a cup of Joshua Tree Coffee Company's brew at the hotel's Customs Coffee.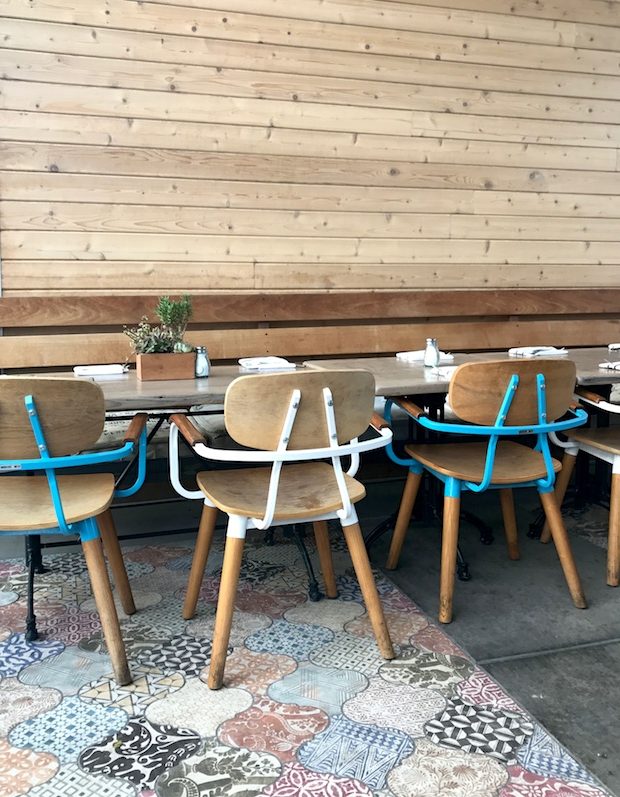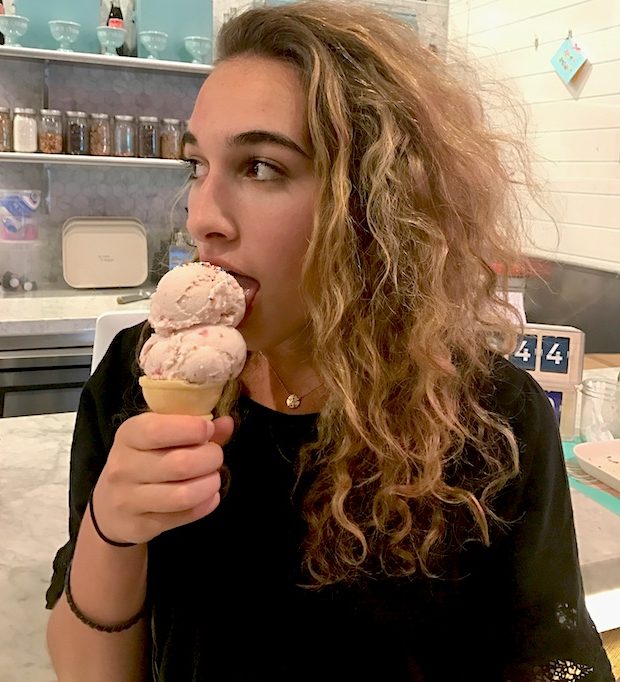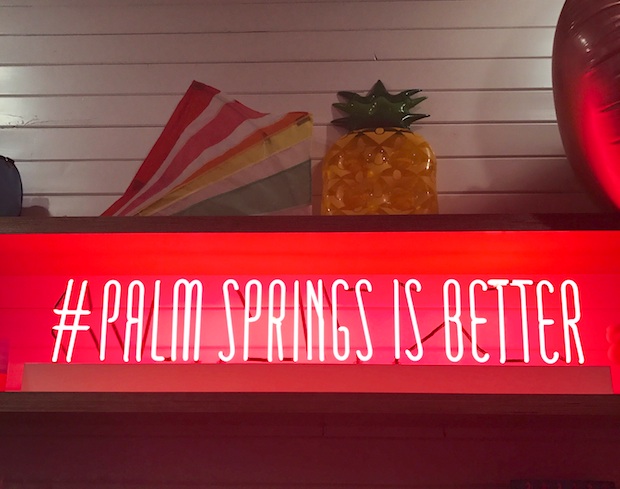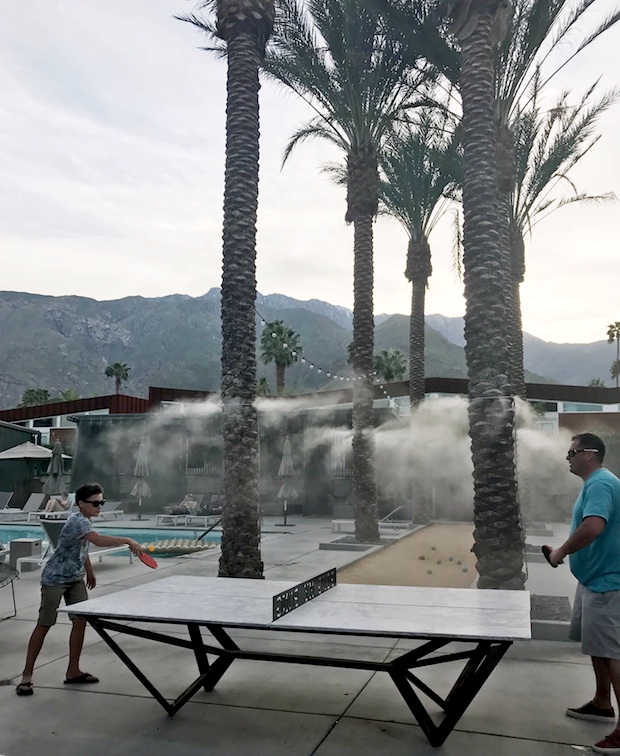 ACE Hotel… we've listed this in our previous guide, but hey, the elephant head in the King's Highway deserves its moment! Still love coming here for a super casual dinner followed by the five of us squeezing ourself into their Photo Booth for some pics! It's tradition…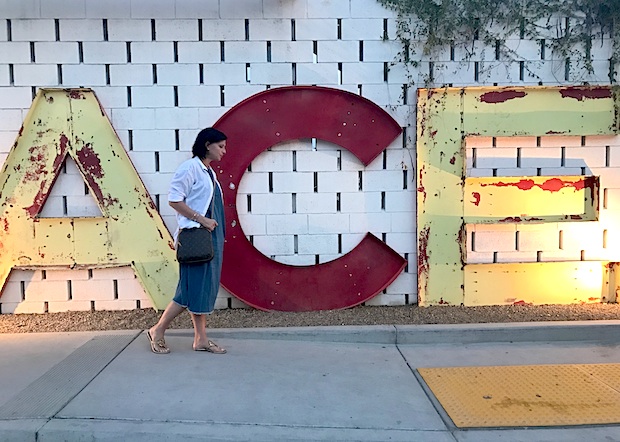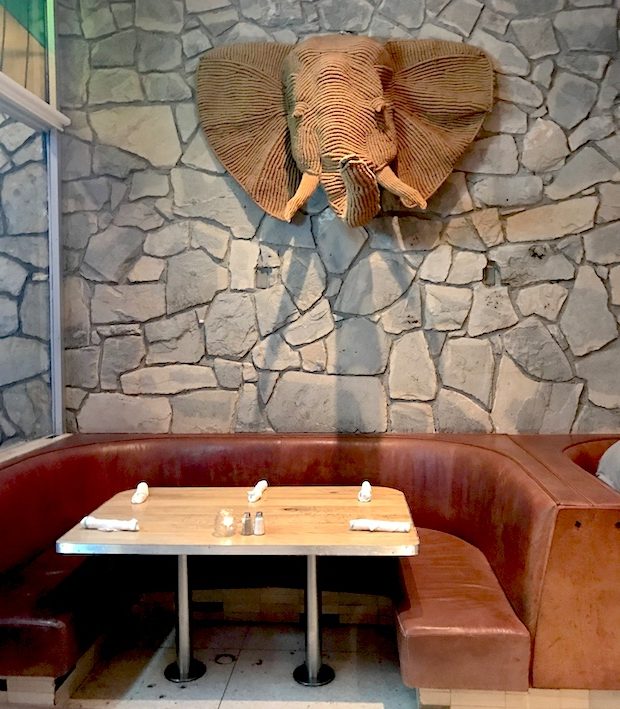 Also not to be missed:
IW Coffee (@iwcoffee). Finally, a stop in Palm Desert/Indian Wells for serious coffee lovers. I got hugely hooked onto their Nitro Iced Coffee,..have you ever tried it? It has an incredibly smooth and creamy taste and goes down way too easy. Great snacks and light breakfasts too…their gluten free baking was on point!
Workshop. Scott always says that you know an eatery is legit when you don't have a great experience one time, but when your second visit backs it up. Workshop indeed brought it home the second time around. We came here to celebrate Pam's daughter Dylan's 16th Birthday. This is another fabulous patio to enjoy the warm soft evenings.  Seasonal food sourced from local farms is their specialty, as are their libations. Our faves? The old school punchbowl our adult punch arrived in. I think my mom's old set was reincarnated! Also, share an order of their duck fat fries. Yep, it's an indulgence…
Wilma and Frieda's – It's all about the brunch here. If you find yourself in the Palm Desert area, this is your place for brunch. The lineups can be long, so the earlier you can get there, the better. Their homemade biscuits and english muffins are so good and you can't go wrong with their benedicts. Be prepared for a wait!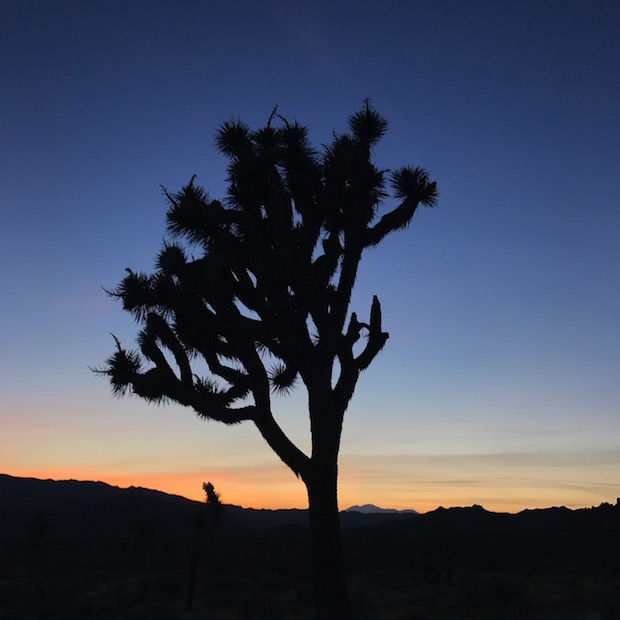 TO DO/ (You mean besides chilling by the pool??)
Explore the desert's iconic mid century modern architecture. I had been stalking #thatpinkdoor so I was determined to pay it a visit. Where else would a cotton candy pink door garner so much attention? It was beautiful..as were so many homes in that neighbourhood. There are many online self-guided tours to take in both the mid century style architecture as well as old Hollywood glam spots. Or just start driving and exploring on your own. Either way, be sure to bring your camera!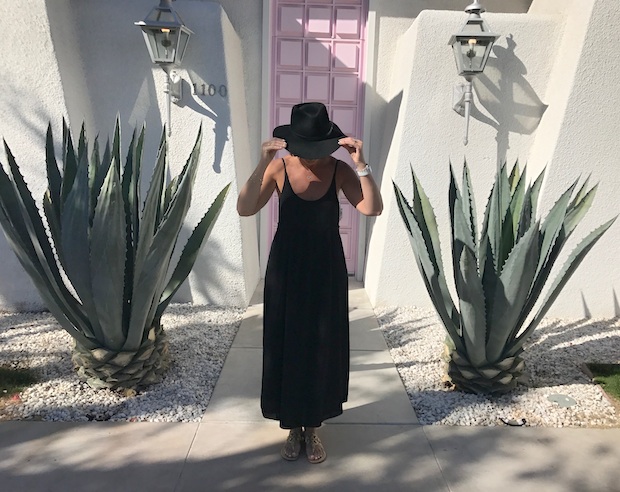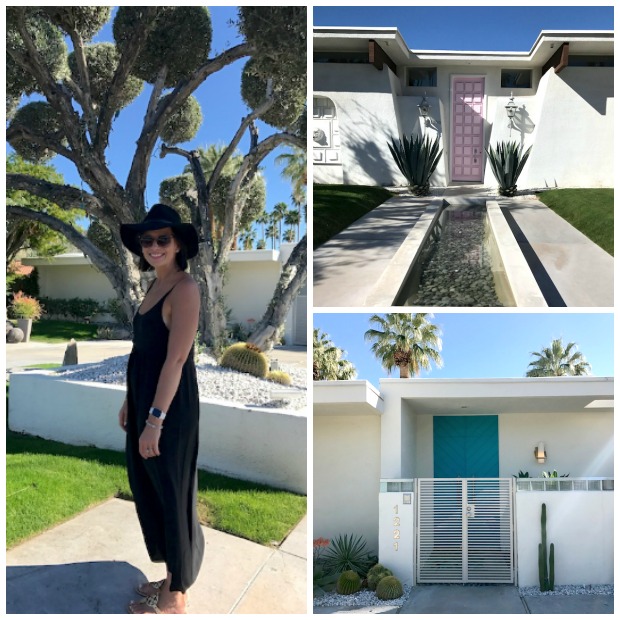 Explore Joshua Tree. After travelling to the desert for years, I had yet to visit the Joshua National Park. Not quite sure why it took me so long, but I was blown away by the expansive and stark landscape filled with thousands of joshua trees. You really do feel miles away. We chose to go late in the afternoon so we could set up to enjoy one of the park's infamous sunsets. Because we went later in the day, we really were only able to scratch the surface…on our next visit, I'd love to make stops at the Cholla Cactus Garden, Skull Rock, Keys View and make time to hike the Barker Dam Nature Trail. Still, watching the sunset here was magical…with no distracting lights or sounds it was something I'll remember for some time! If you aren't in a rush, stop in at Pie for the People. The pizza here is made to order so be prepared to wait… call your order in ahead if you're on the way to getting "hangry"! Other resties that have great reviews that are on my list for next time? Crossroads Cafe for brekkie and Natural Girls Cafe.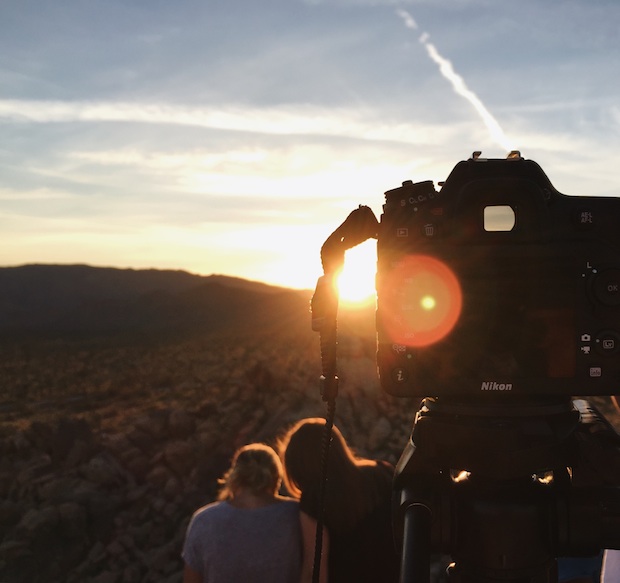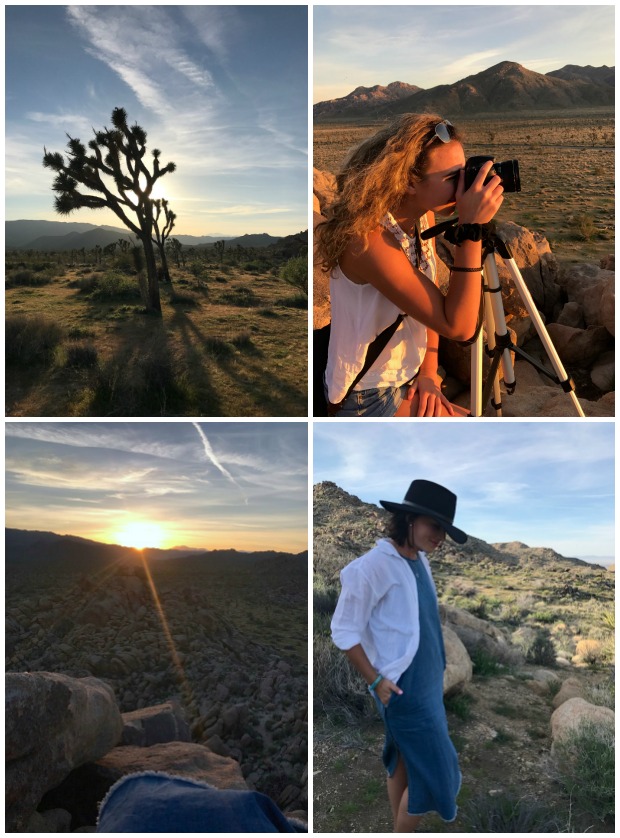 Art Smith Hike. If you followed me on my insta stories, you might remember that we went on this hike but had to turn back after reaching the first oasis because of a rookie mistake…we ran out of water. Worst! It was our first time doing this hike and it was beautiful…the total length is 12 miles but you can turn and loop back whenever you need to. There are beautiful wild flowers to be seen..as well we hear that if you're lucky you'll spy bighorn sheep.
On my list for next time? Salvation Mountain. Located 1 1/2 hours from Palm Springs, Salvation Mountain is a man made mountain covered in the artwork of Leonard Knight. It is his message of love…and has attracted visitors from near and far. Check out their insta account @salvationmountainofficial
Who's ready to escape to the desert? Hope this guide helps you make the absolute most of your time there. PS we love you!