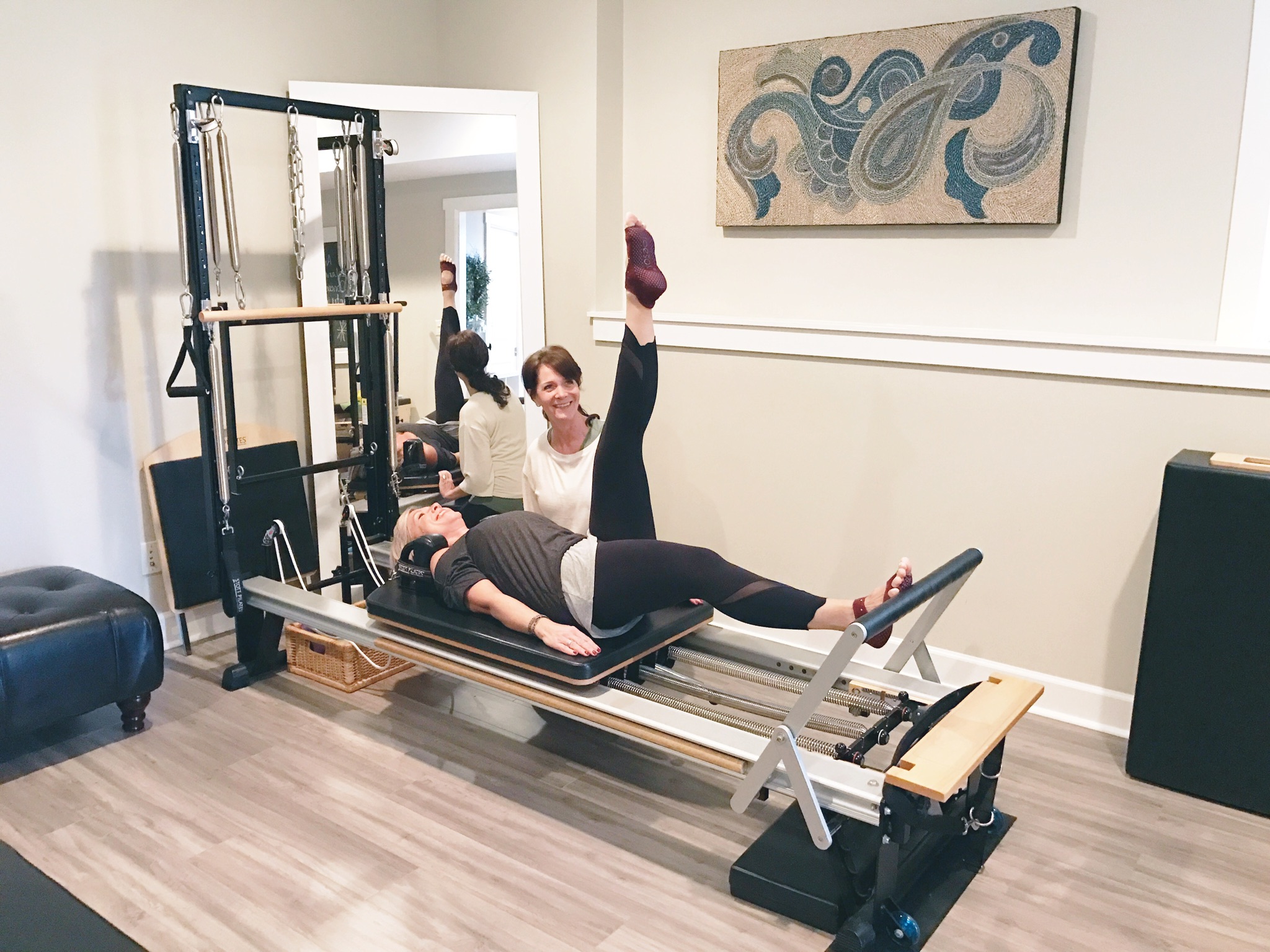 We are starting a new series called Wellness Wednesday…not because Laurel and I have got it all figured out, but because we are trying to figure it out!  In our 40s, we've noticed lots of changes in our bodies, like lack of energy, difficulty sleeping, and let's be honest….I look at food and it's like I've stapled it to my body!  So we are talking to people that we admire and trust and are trying to glean from their experiences to make our 40s fab!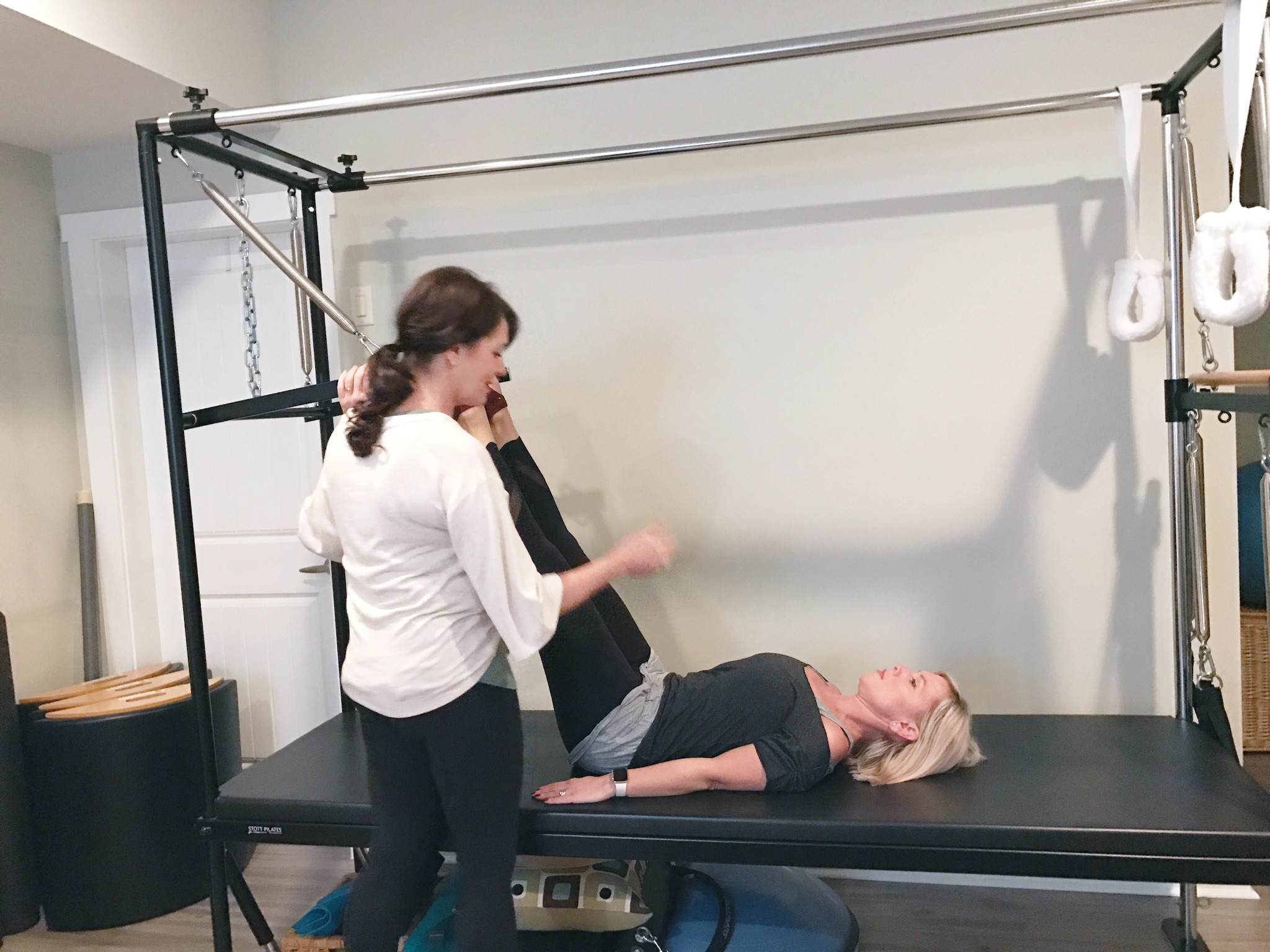 When Laurel and I talked about doing this series, I knew for sure that I wanted to interview Dori.  Dori has been teaching my girls Pilates for 3 years and after seeing how much it helped them and their dancing, I knew I'd like to give it a go.  I've taken Pilates classes from her and now I've started on the reformer…and I LOVE it!!  Laurel and I both take her weekly barre class as well.  We've so admired Dori's positive attitude, infectious energy and strength….both physical and mental.  And Dori is a grandmother!!  Ok, can we please grow up to be like her?  We asked Dori some questions on how she's looked after herself and handled the changes that we women go through as we approach mid life….yes, that's what it is.  Here's hoping she has some secrets to share!
1.When did you start doing pilates and why?
I first experienced Pilates about 22 years ago, attending a Mind/Body conference in LA. Pilates at that time was emerging into mainstream movement/fitness after being hidden in the dance world. I began a more dedicated study 18 years ago after injuring my back while dancing. Pilates saved me then, and since, in many ways, allowing me strength and stability, in moving, and in my life. It truly has been a 50% mind, 50% body experience for me.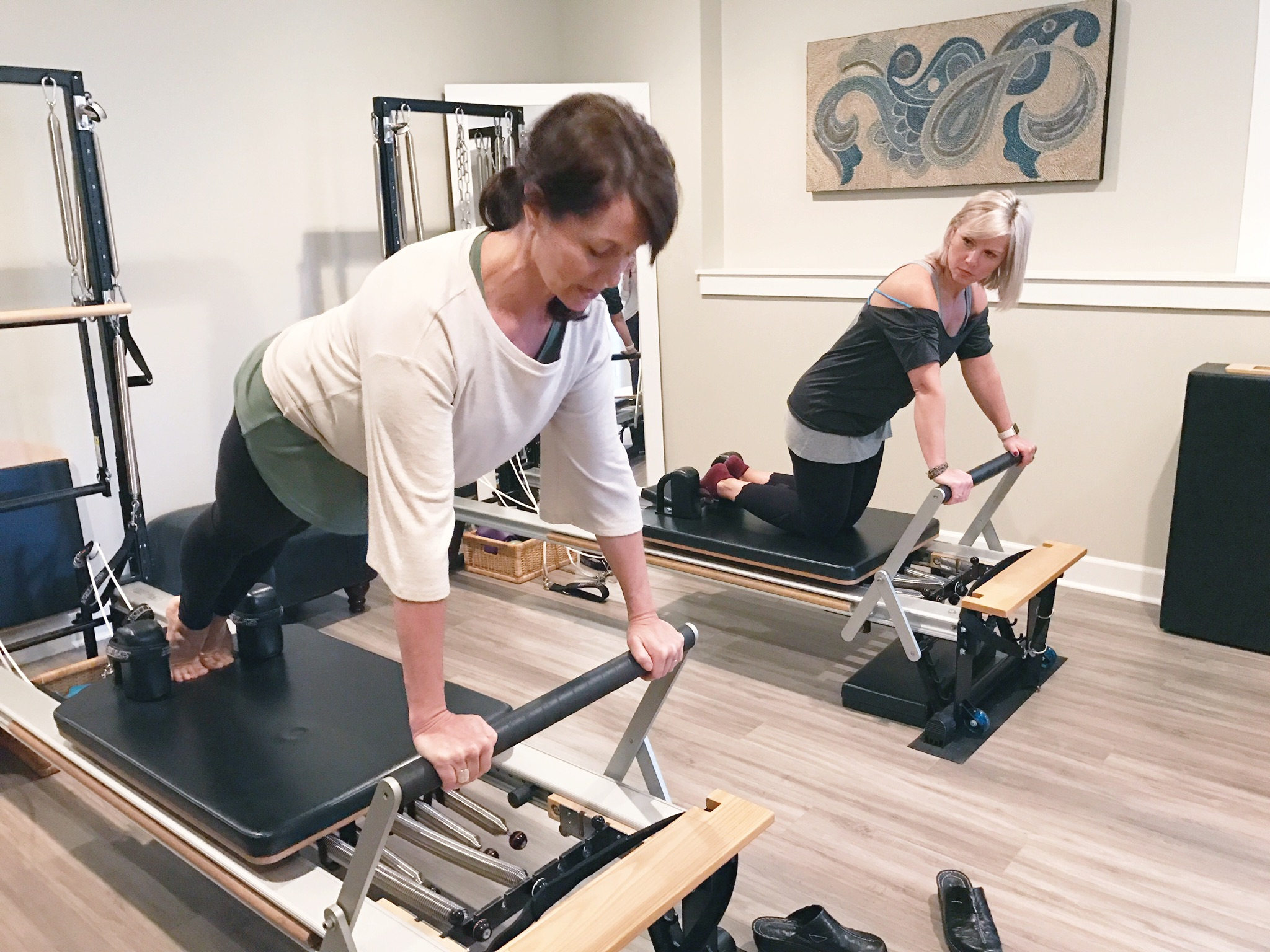 2. What are some things you do for self care?
Oh, this is a favorite topic!  7 ½ years ago, I thought I was healthy, or my ego (brain) did but my body and soul were screaming at me. On my 47th birthday I was admitted to hospital. I'd contracted a rare bacteria that was attacking my liver, and on its way to my heart and brain. Interesting to watch yourself fade away.  I laid for 3 weeks in a hospital bed (one of which was a subtle knock on heaven's door).  IV's and tubes everywhere, oxygen up my nose, unable to breathe properly, unable to eat, high on morphine, and saying aloud every day "Dear God, and the entire universe,  if I ever get outta this  place…I'm going change things and I'm going to dance everyday."  I prayed all day and manifested healing my body. I got out. AMEN!
In that pit of a 3 year recovery I had depression, my strong body had depleted to nothing, my spirit was crushed. Yet, I was given an opportunity to look at my life and listen to my heart's desires.  It was here I learned about radical self- care. I share this because one of my goals is to inspire, educate and coach women on listening to their heart and soul and facilitate the discovery of their own personal self-care practices.
I now have daily practices (that I guard) in order to function optimally in all aspects of my life. My daily self- care involves:
Personal reflection & spiritual practice
Good nutrition
Ensure my space nurtures my spirit
Breath work many times a day
Movement of some sort
Connection to my loves
Good sleep hygiene
And yup…I do fall off this plan sometimes. This is usually a red flag of some imbalance, depletion, or deprivation somewhere. Then it's tune up time! I carve out time to stop and listen to my body and my soul's desires.  Then I take steps to nurture whatever I feel is needed. This is what I call Radical Self- Care.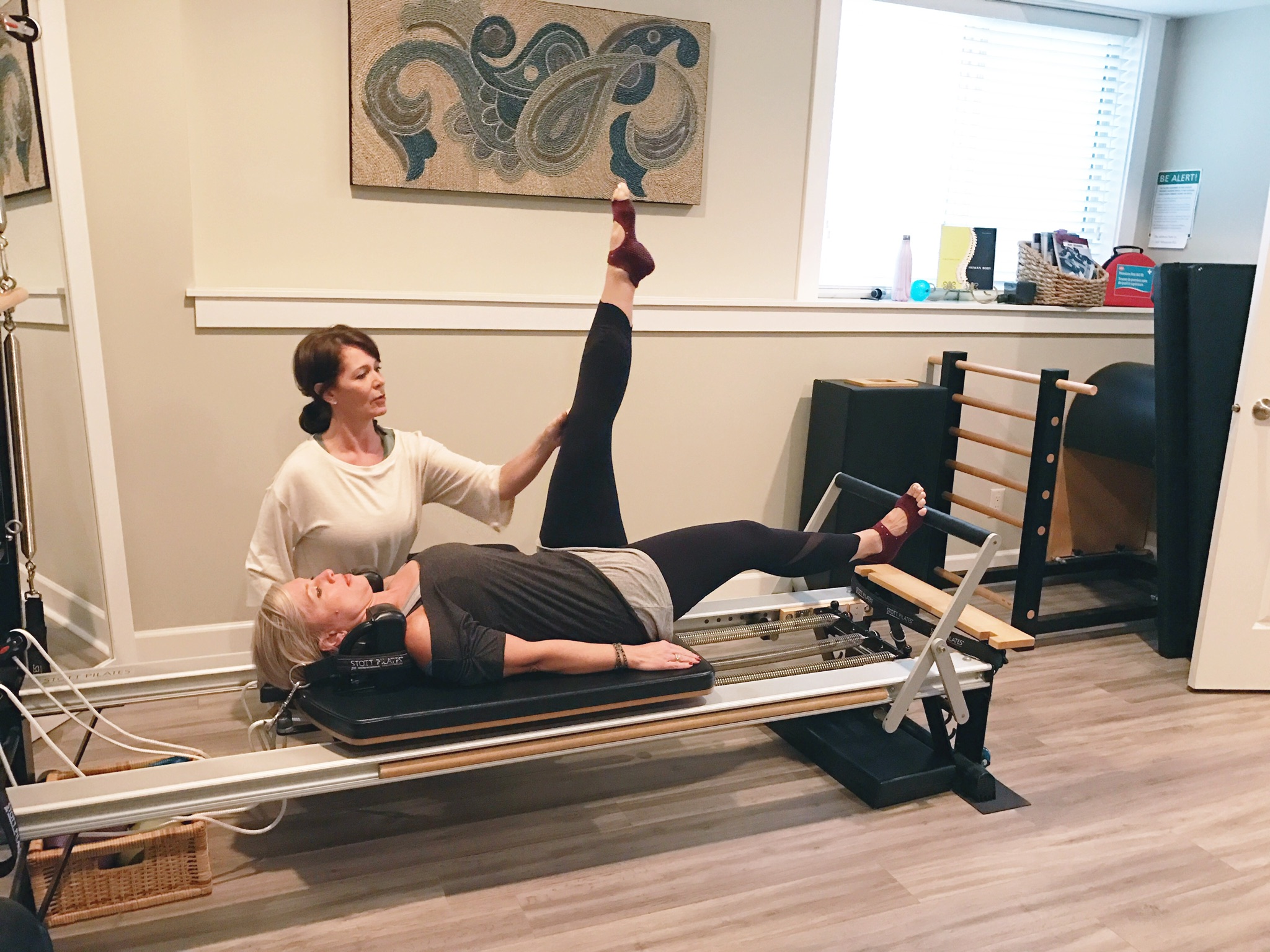 3.  What are three key things you would recommend that women do as they hit the stage that their hormones are changing (premenopausal)?
Well my husband suggests…." move away for a few years!"  I did leave the country a couple times!
I'm on the other side of this now and what I can share is this…which is from educating myself, and finding out what worked best for me. Perimenopause and menopause is so individual.
Here are 5 key things:
Reduce your stress
Good nutrition & supplements
Exercise – find something you love to do.
SLEEP…sleep, sleep.  Learn good " sleep hygiene".
A support system to laugh and talk about it!
4.  What is one thing that you have to do everyday?
I have to do 3…Breathe, Pray & Move!
5.  What is your go-to snack?
Mary's crackers with fresh salsa & avocado , or almond butter!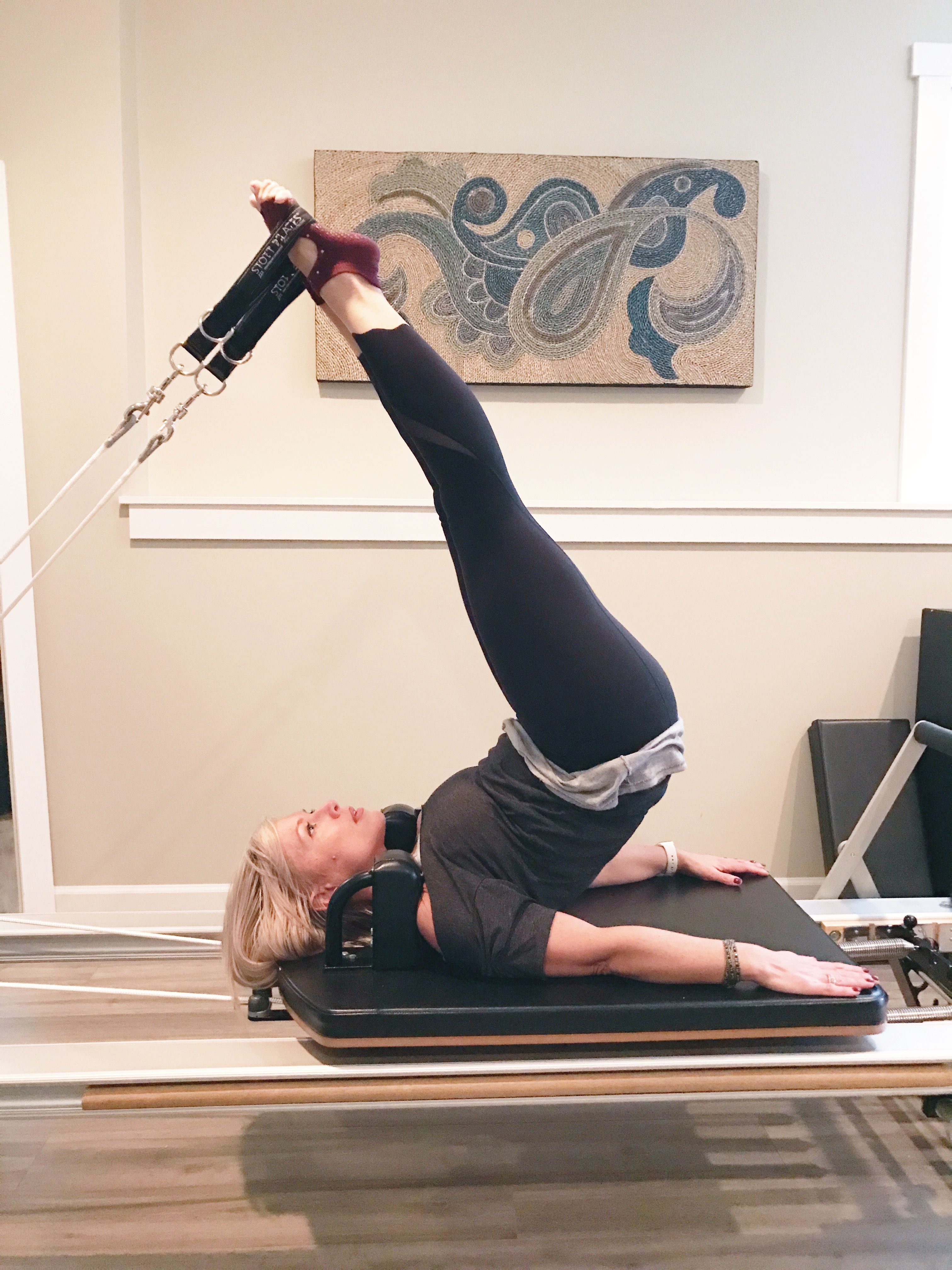 6.  What are some key things you've done to be active and strong?
Here are 3 key things…
 Chosen things I've enjoyed…
My world was dance & I miss that world. I still push the furniture aside once a week and let it rip!  That's part of why I  love barre classes. Feels like a good technique class from my dancing days, well, a modified version for 55.  This is also why I love Pilates! It's great functional technique, makes me feel long and strong and focuses me.
      2.  Played Outside
I used to be cardio queen from 20-40years old, hoping that built up my heart then, cause now I don't push as hard anymore.  These days it's a variety walking, hiking, biking, some winter skiing, lotsa SUP, & swimming in summer.
      3.  Challenged Myself
I love to feel strong! It's the Viking in me! I've always weight trained. These days I still do some free weights along with the Pilates Reformer & Tower 2-3 times a week, and some Pilates Mat.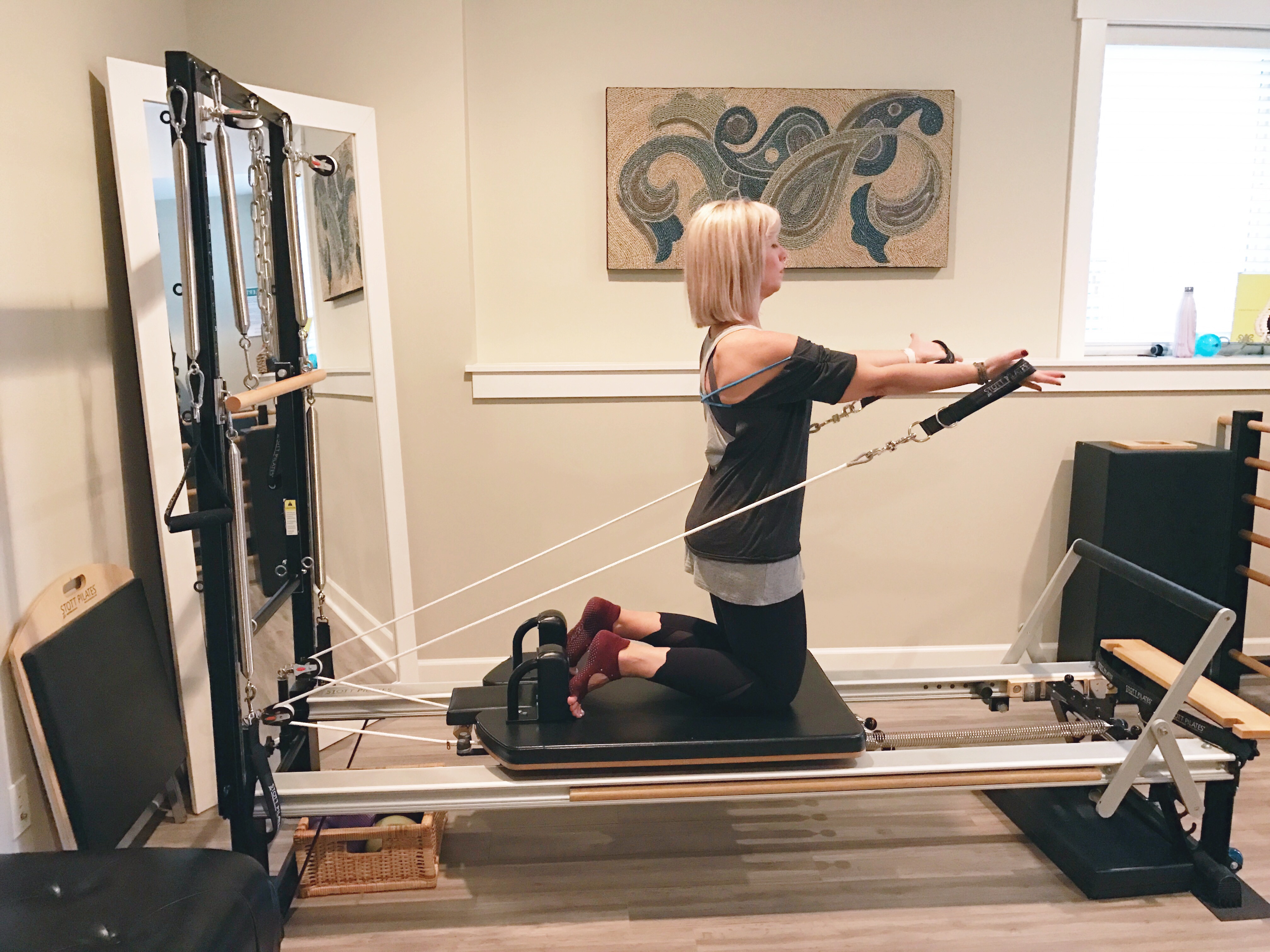 7.  We find holidays super hard to keep up with dedicated exercise…if you had a hotel room and 15 minutes what would you do?
Here it is…simple and effective!
3 minute warm-up – Breath work, mobilize spine, hips and shoulders
7 minutes – Resistance work.  Body weight is always with you and, I travel with a theraband. They are light, inexpensive and get the job done.  Do some lunges , bicep & tricep exercises , push-ups, rowing, and squats
3 min -Core work – Pilates power set of course!
2 min – Yoga sun salutation variations, for stretching
TADA! Now get out there and explore!
8.  What do you like to do to relax?
Read, a lot!
Write
Spend lots of time outside…by water is ideal for me
Dream of far of places… plan how I will get there, and then… leave for "there"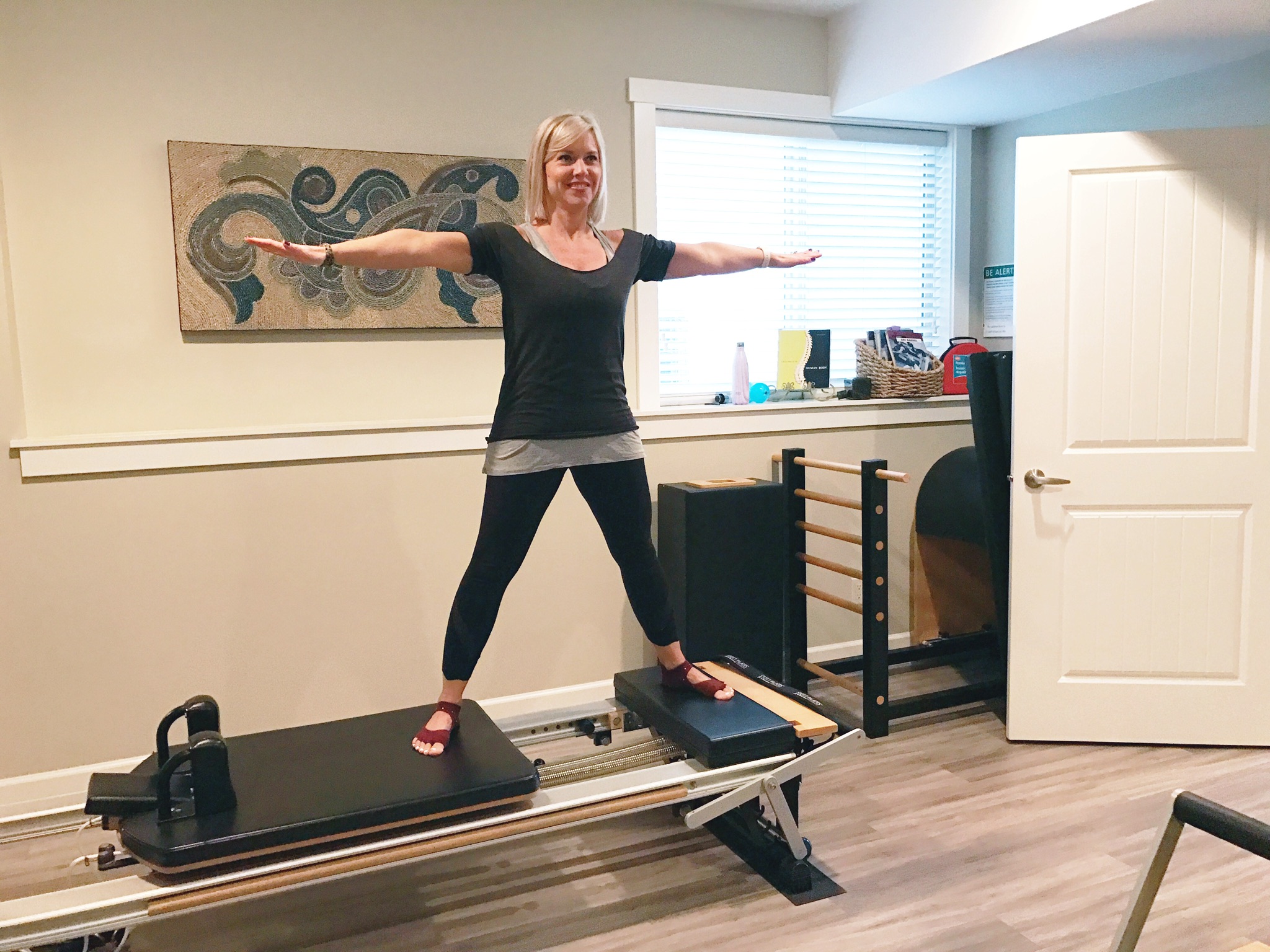 Thank-you so much Dori for sharing with us!  If you are in the Fraser Valley and would like to take one of Dori's classes, you can contact her here.
We will be continuing to research and interview experts for our Wellness Wednesday posts once a month.  We'd love to hear any tips you may have on exercise, eating habits and anything to do with good health!