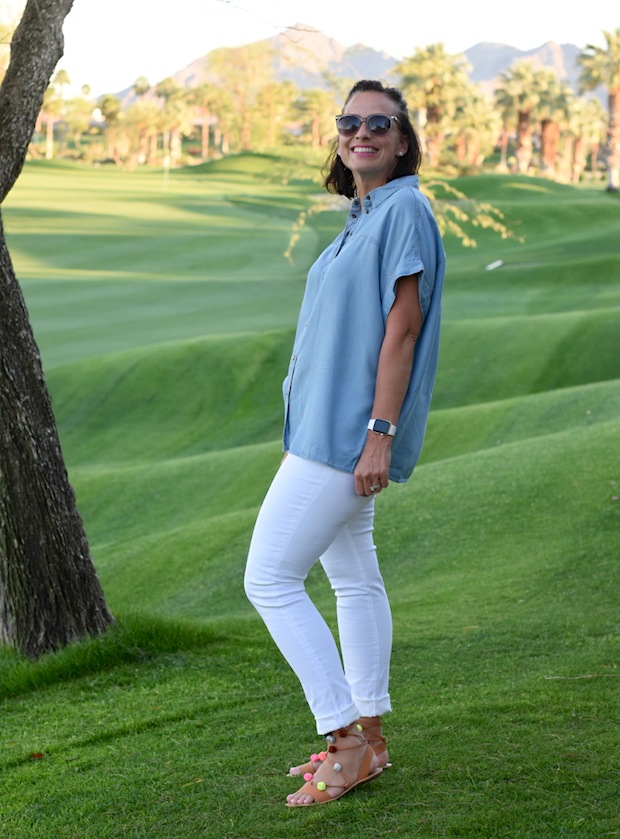 Spring Break is a break in more ways than one. I like to think that it marks the break from puffy jackets and boots to sandals and lighter layers. This year is seriously testing me, though!! It's been so wet that getting away for some time in Palm Desert felt like we had won the lottery.  A little Vitamin D goes a long way, does it not?! It was also fun to do a little preview of some spring dressing.
At the start of each season, I look to find a couple of basic pieces that I can add to my closet that will take me the distance. Side note here: every new item that comes into my closet means one current item must go. It's a nonnegotiable rule I've made with myself. A few new staple pieces can act as a total refresh to your rotating wardrobe. This spring I was on the hunt for a couple pieces: white denim, a chambray shirt and a pair of sandals.
I'm such a freak when it comes to white denim…it kinda stresses me out. Do I hear some amens?? I love seeing it on others but feel nervous to wear it myself. This year, I've decided I need to grow up and get over that insecurity! The crisp white is so easy to pair with pretty much everything and it just looks "lighter". The pair I chose has serious stretch in it…that was what made them a winner for me…I need to be able to move freely. And not feel poured into them!
I found this short sleeved chambray shirt that added some length (which is kinda a security blanket thing!) but is still so light and airy I imagine it is going to be in heavy rotation these coming months.
And these sandals…well, I couldn't resist them. Pom Poms are so fun..and add a touch of whimsy. They were a bit out of the box for me..and maybe that's why I bought them. You never want to become too predictable..ha!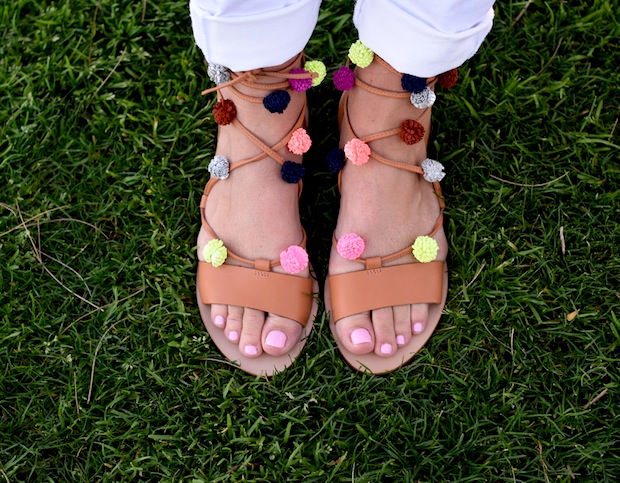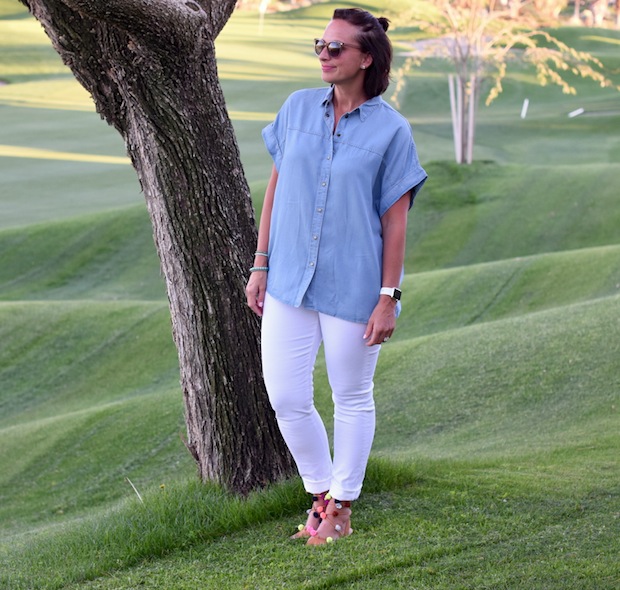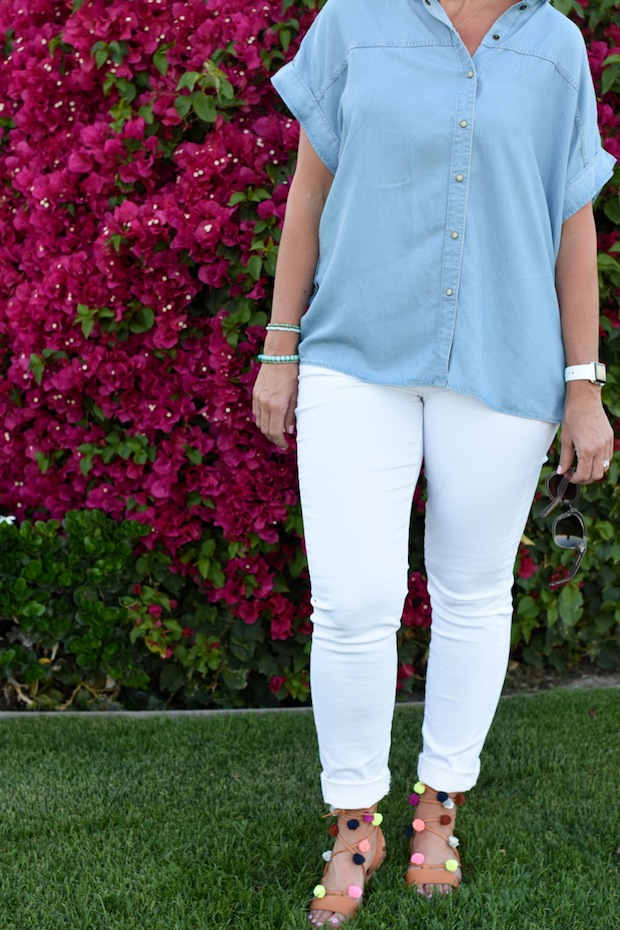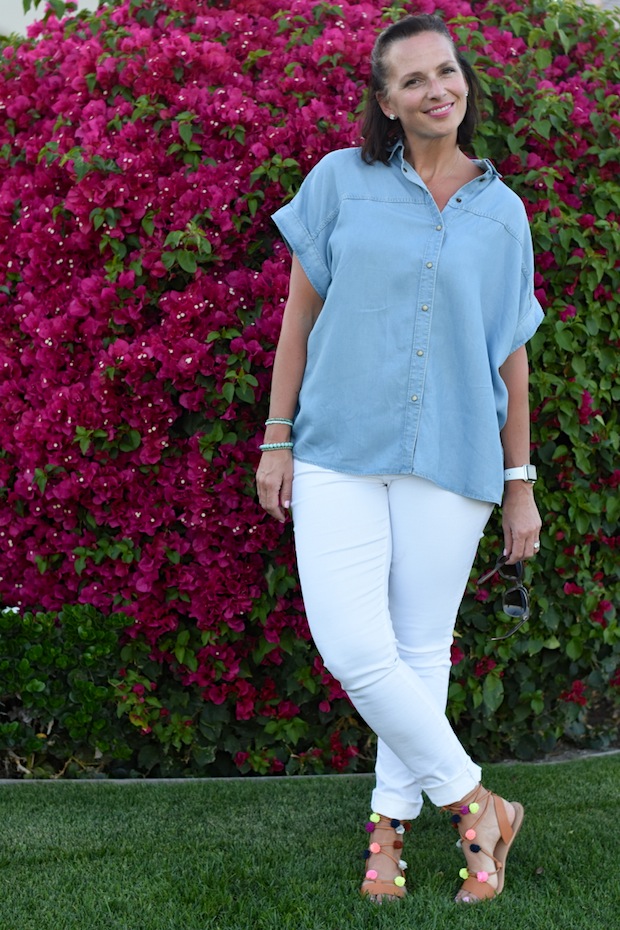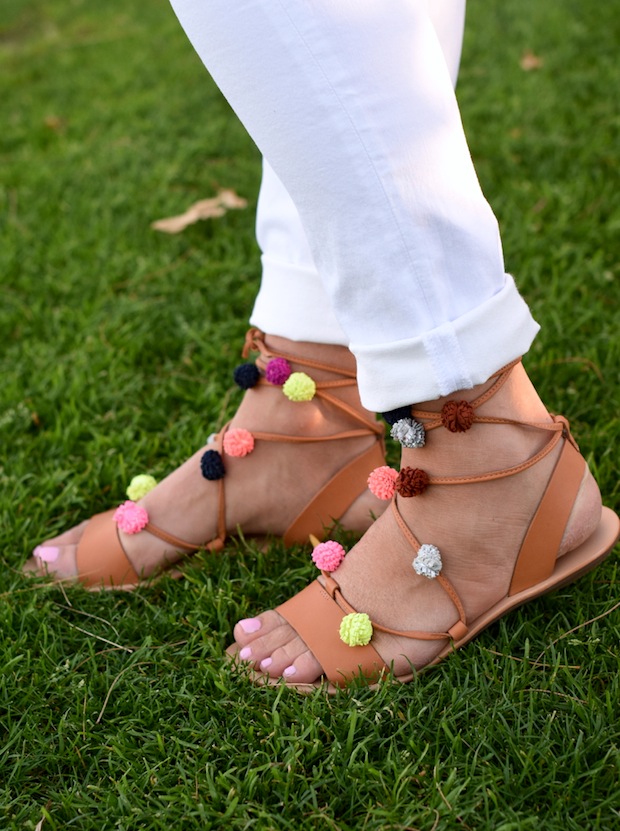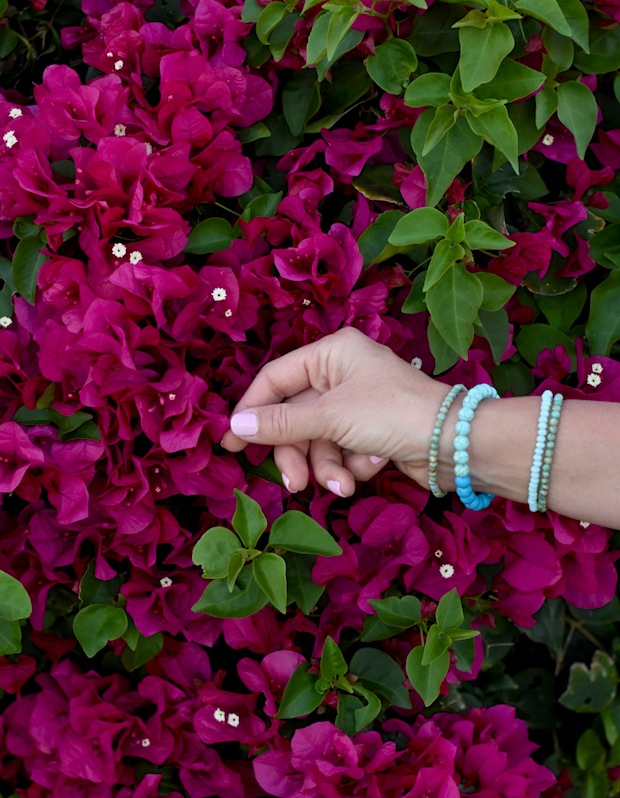 | Denim |  these are a steal OR these are a splurge
| Top | I love this one  OR go for some sweet bow detail with this one
| Sandals | love this more budget friendly option OR this ridiculously cute pair
| Sunnies |
 | Bracelets |
A few pieces that you'll probs see me wearing A. LOT.  Wishing you a fabulous weekend, everyone. Thanks so much for reading xo