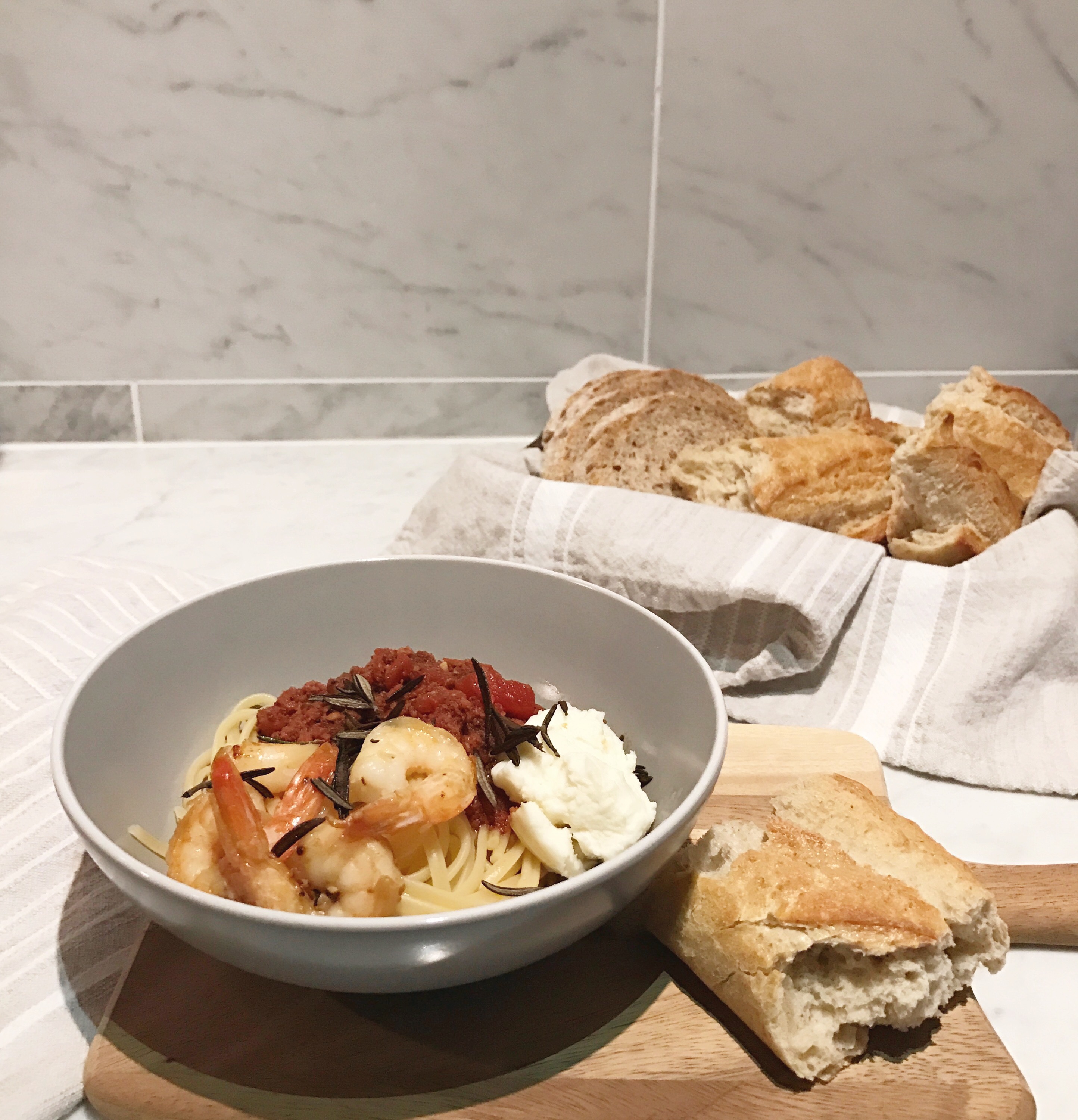 Jason's birthday was about a month ago and traditionally I cook dinner for my family's birthdays so that they get to eat off the special birthday plate.  Jason's mom gave us the plate when the kids were little.  The plate is red and says in white letters, "You are special today."  I love this tradition and I know that Jason and the kids do too!
I didn't know what to make, but for some reason was feeling pasta.  I rarely cook pasta (carbs are my enemy), except for pre-game noodles for Mac.  The weather had been so cold and damp, I was feeling comfort food.  I have always loved Donna Hay's recipes so I searched what she had for pasta, and honed in on Chorizo Bolognese with Buffalo Mozzarella.  Jason LOVES fresh mozza and he loves chorizo, so I was pretty confident that this would be a hit!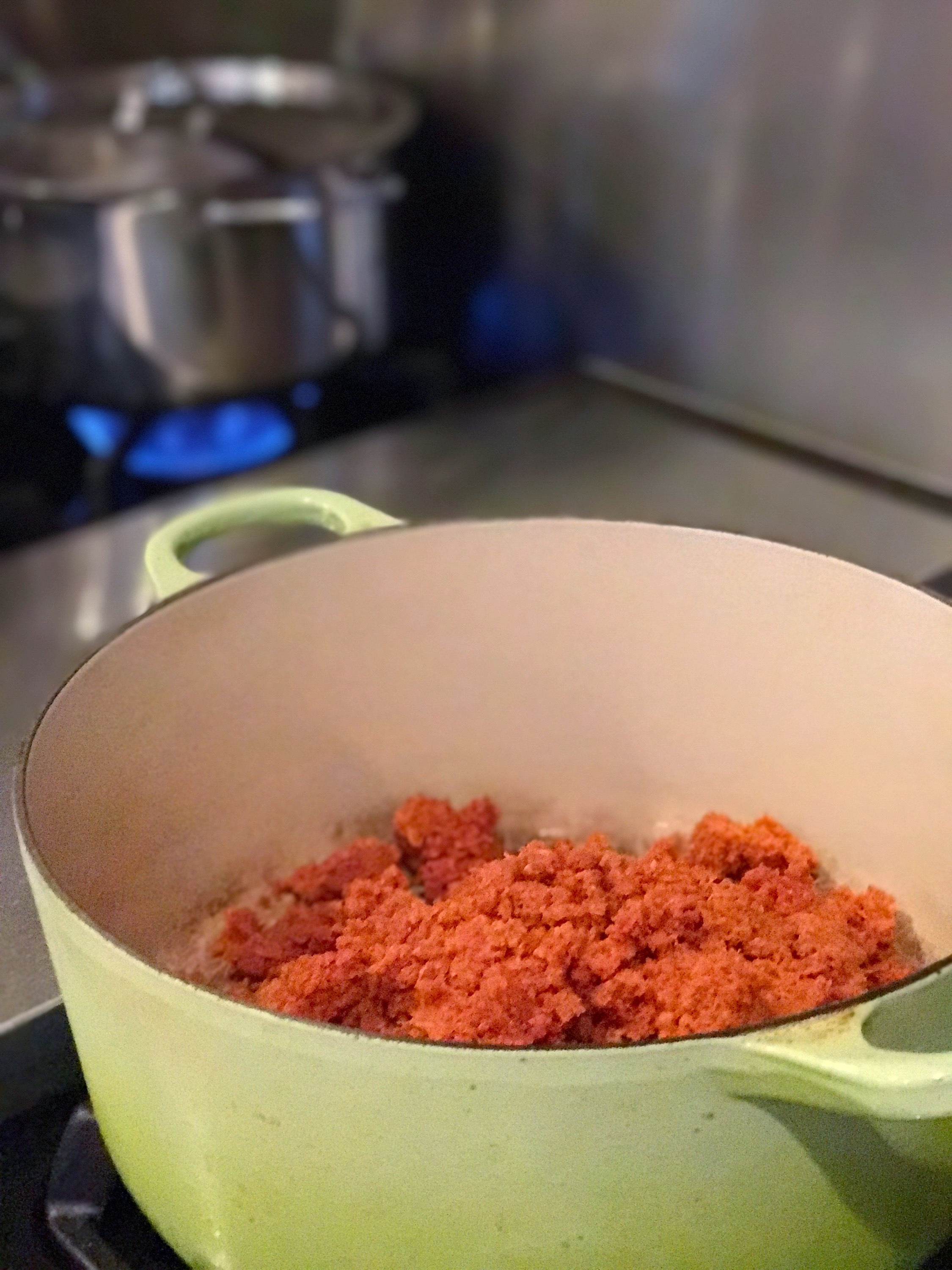 I usually put a spin on recipes, but this one I followed to a tee, so I will refer you to it here.  The only thing I added was some garlic prawns, as that's one of Jason's faves too!  I found this dried chorizo at The Real Canadian Superstore, and it didn't have casings, so I just chopped it up and blended it in the Vitamix.  Sounds weird, but it works like a charm!  And if you can't find fresh buffalo mozzarella, you can use the large medallion slices of this bocconcini.  And when it comes to pasta, I like the use the best quality that I can find…imported from Italy if possible.  Their flours are just better there and much easier to digest.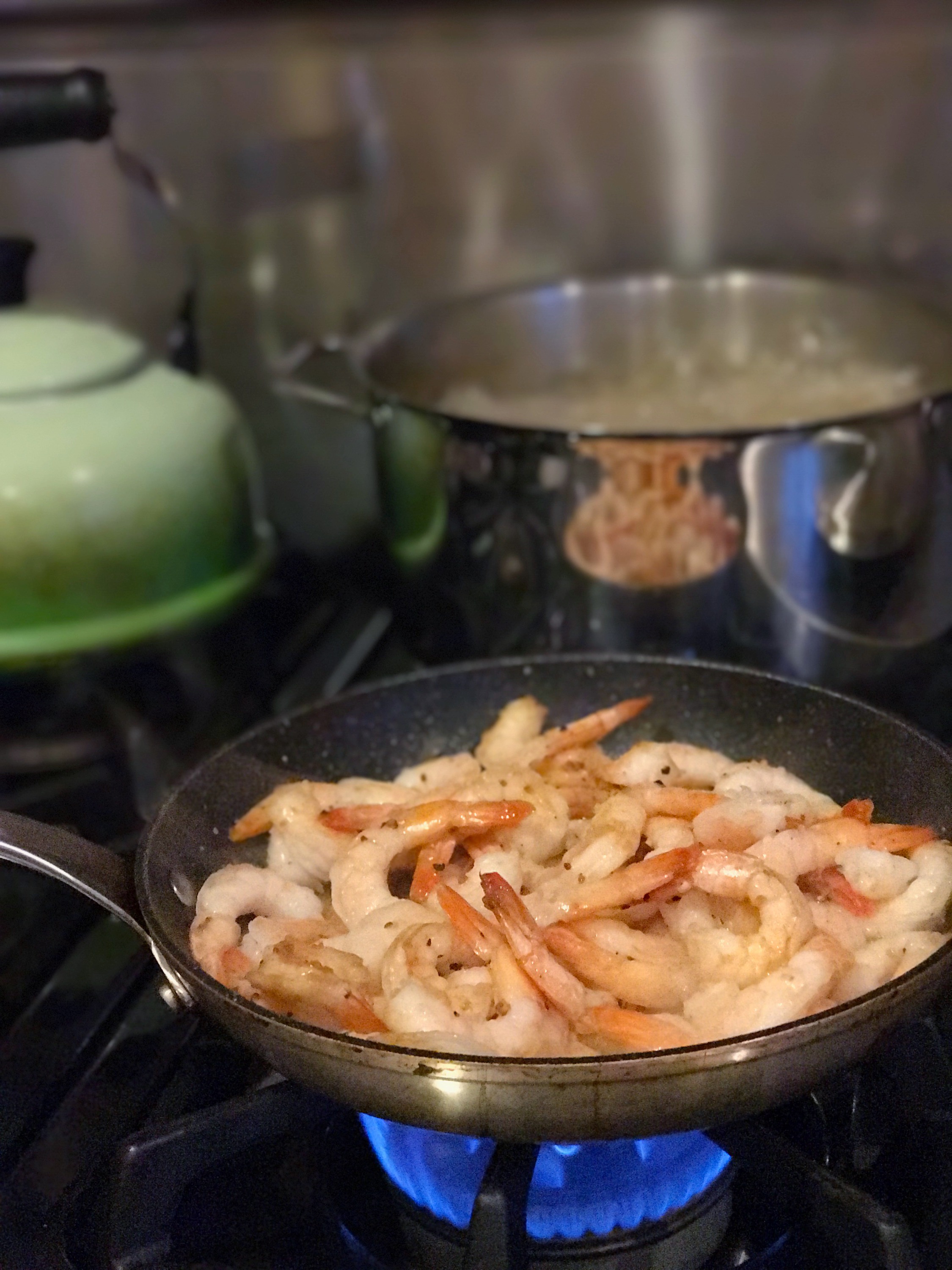 Here's what I love about this recipe…it was simple and quick to make…we are talking 20-30 minutes.  The ingredients aren't weird and crazy.  It's very satisfying.  And the presentation is "WOW!"  Topping it all off with fried rosemary seems so fancy, but it's super easy and makes your house smell amazing!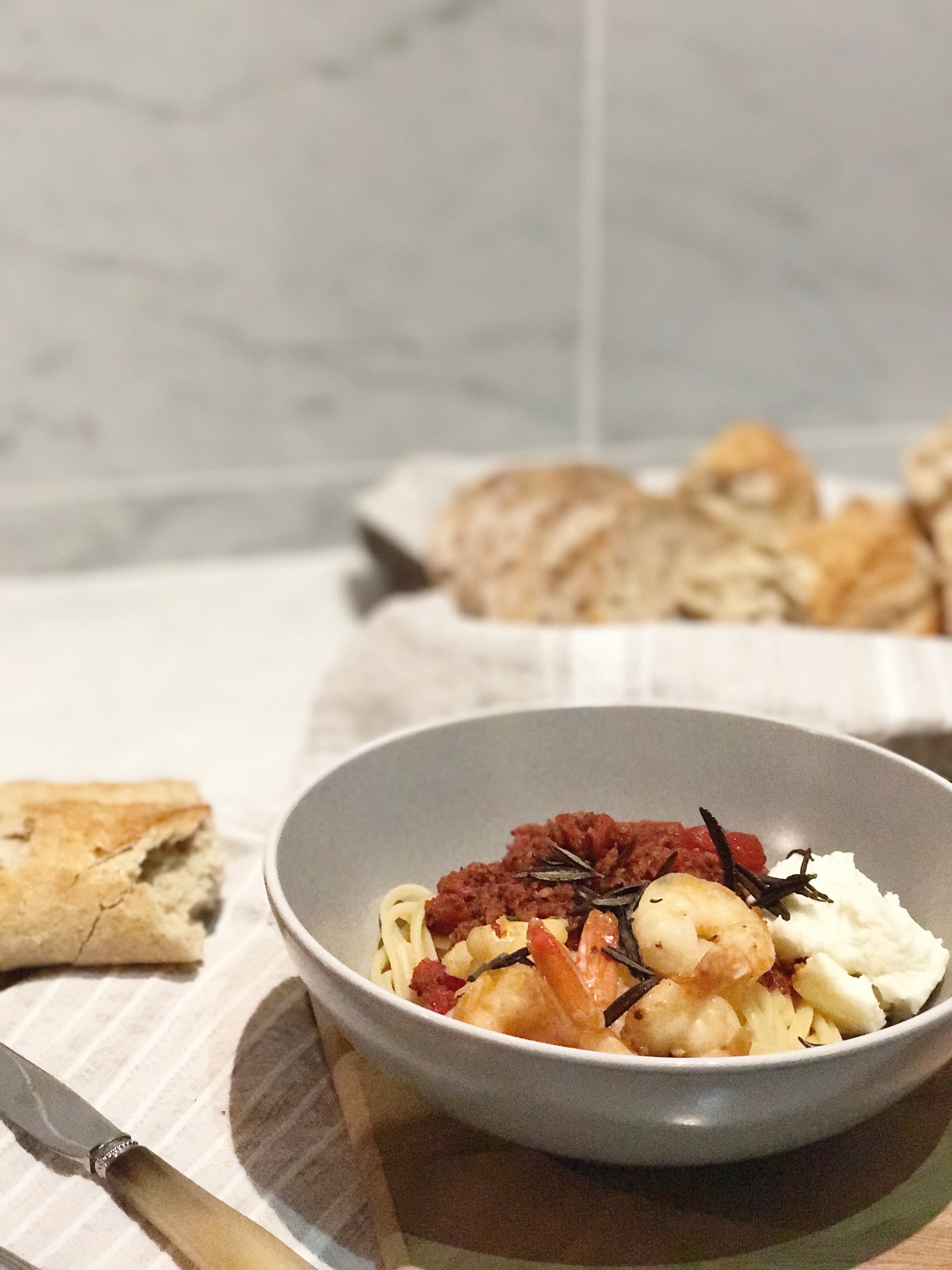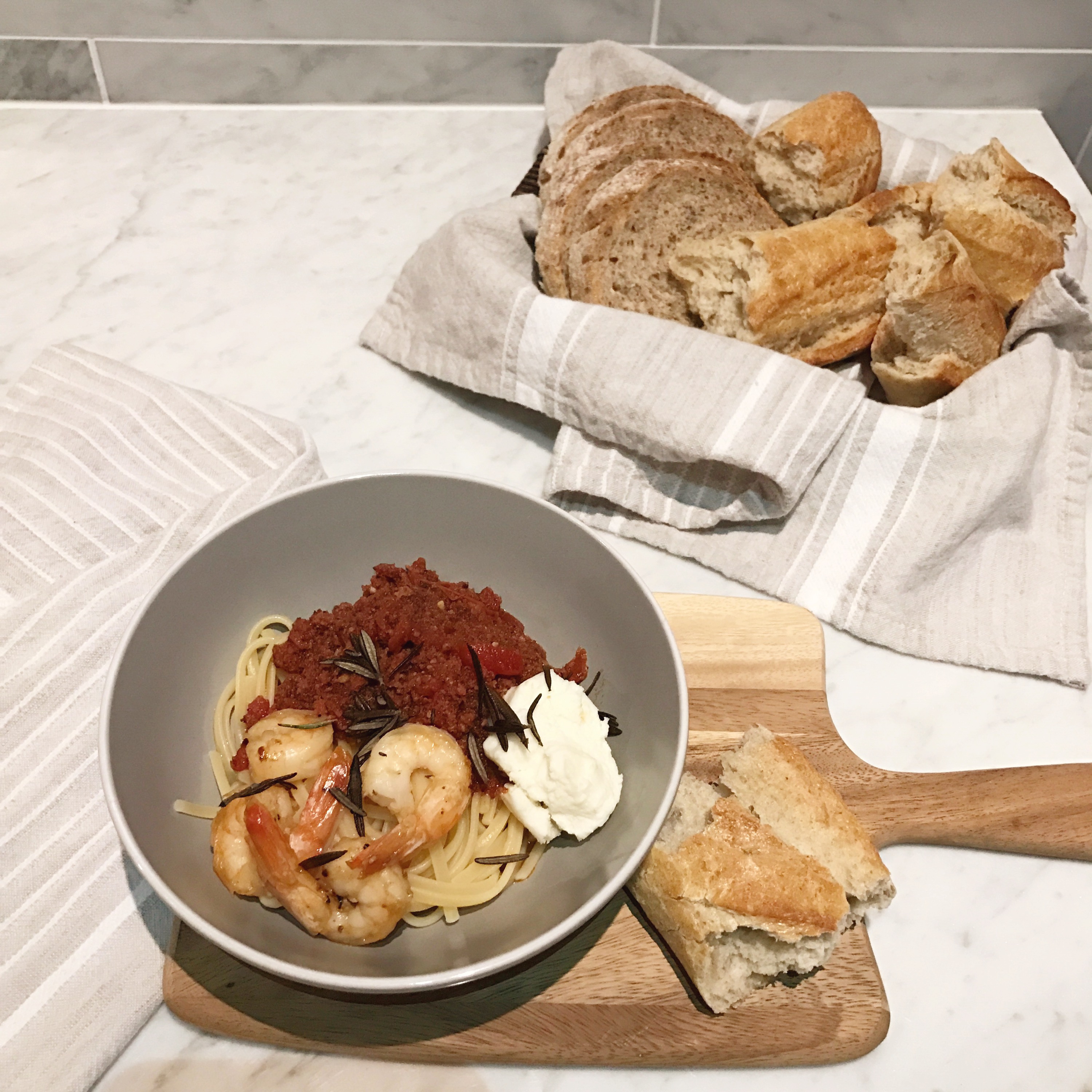 This will definitely be a staple in my "company is coming over" repertoire.