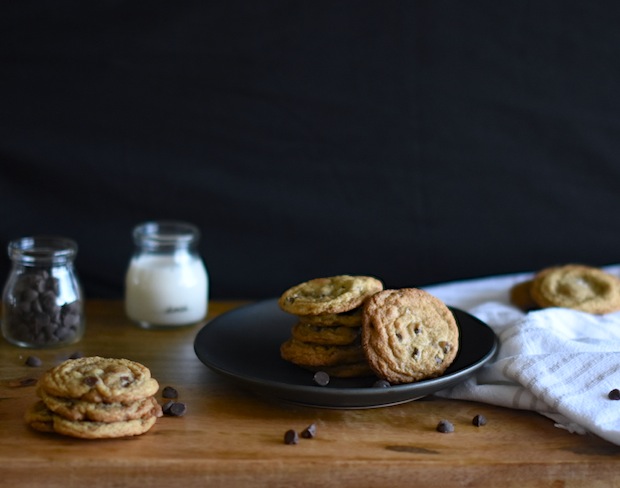 That's a bold statement I'm making. And there are no regrets…these cookies are so freaking delicious! You would never EVER know that they are gluten free. But let's even put the GF beside because these babies are honestly some of the best cookies I've ever had…gluten or not. That might be an even bolder statement cuz I know that people get pretty hot under the collar when you start throwing around the word "best". So maybe you'll just need to make a batch to try em for yourself. Just don't be surprised when you come back for a second…or third. These things show no mercy, I'm telling you!
No surprise that baking gluten free can be a crap shoot…the results are often dry/crumbly/gritty, incredibly dense or honestly, the taste just isn't there. I'm learning that the biggy here is the flour…and let it be known that no two GF flours are the same. A friend introduced to me to Namaste flour (thanks Hannah!) and it honestly changed my game in the kitchen. So much so that I ordered the flour in bulk and I'll be happy to bake with it for the next decade or so ha! Truly, this flour just seems to work and results in a cookie that not only tastes like the original but also has the right texture that we all know and love. Melina is one happy little cookie herself and only gets a bit freaky when the rest of her family steals too many of them!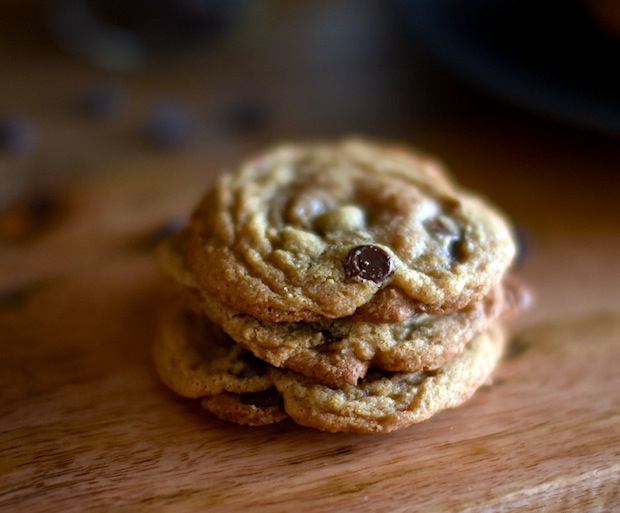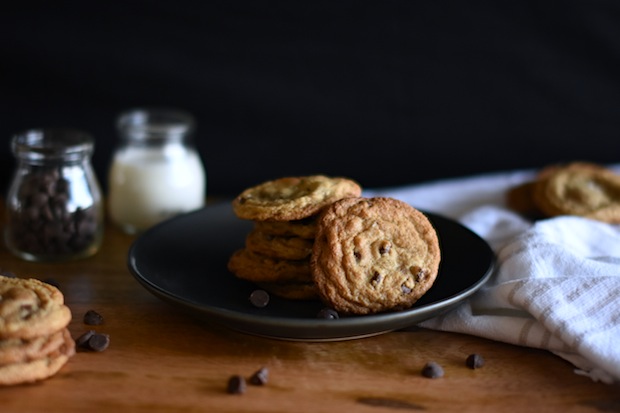 This recipe is from that very friend who got me hooked onto Namaste flour…honestly, it helps to have friends who know what they're talking about! It's kinda awesome because you can make the dough and bake them them right away (because honestly, who has time to refrigerate them for an hour?? When I want to make cookies, I want to make them NOW!). On the other hand, if you're the type that likes to work ahead, go on and make the batter and tuck it in your fridge overnight. The next day, bake em up whenever you want!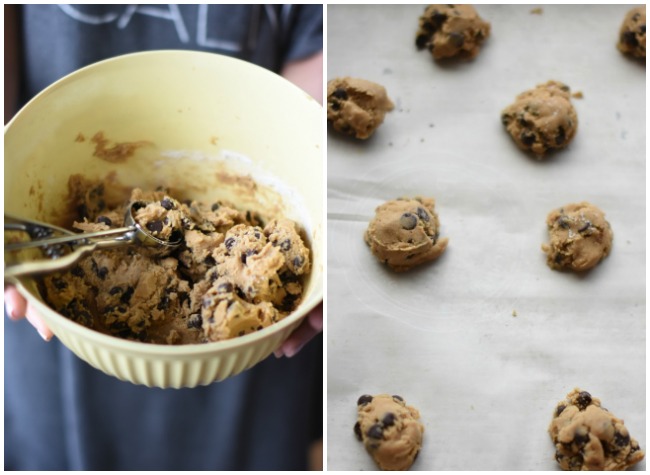 I like to add a sprinkle of finishing salt overtop of the cookies just before I put them in the oven… that sweet and salty combo though…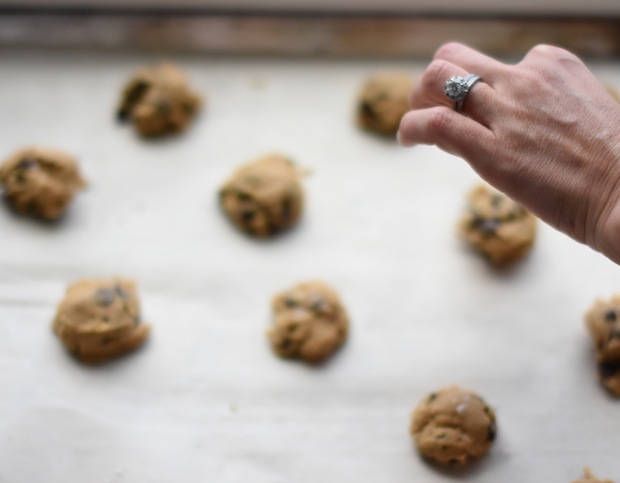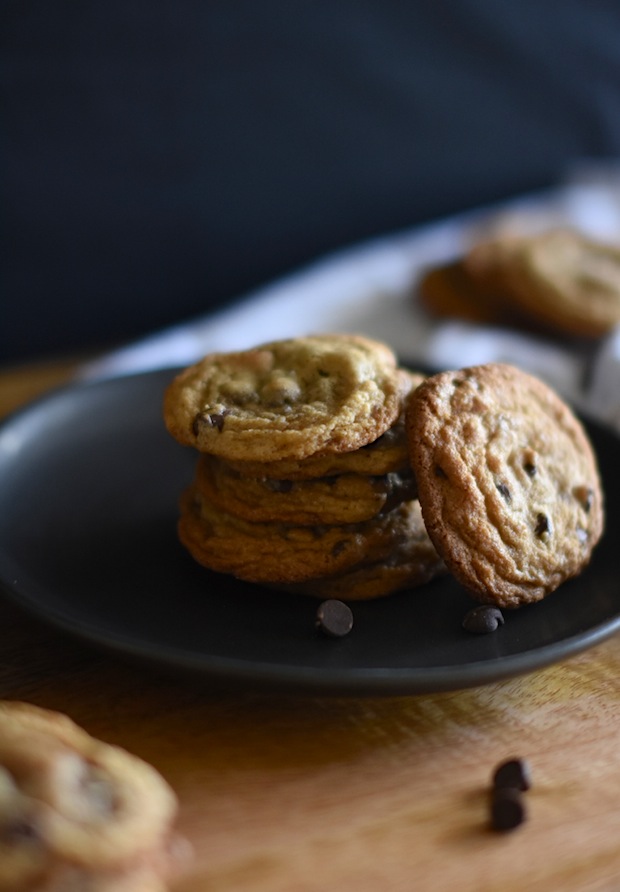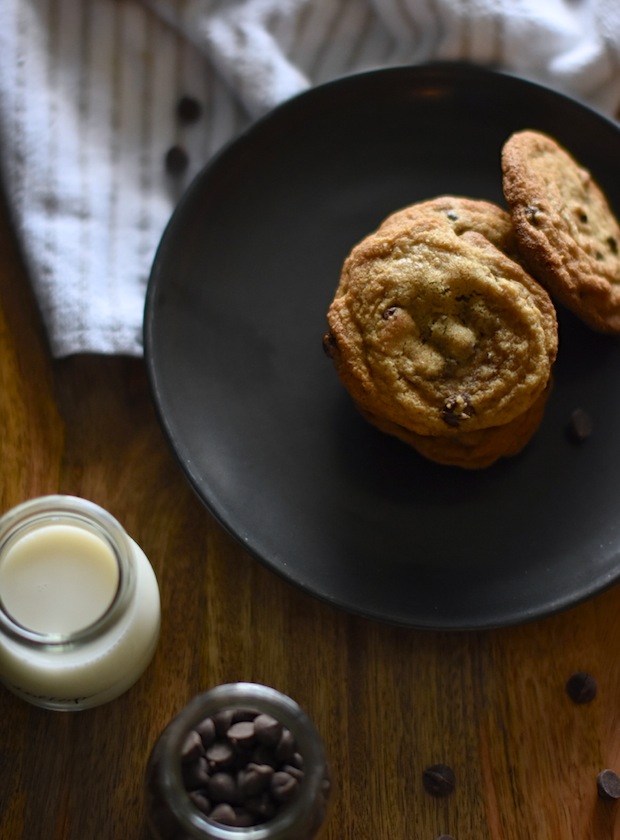 The Best Gluten Free Chocolate Chip Cookies
Ingredients
1 cup butter, room temperature **
1 cup brown sugar
½ cup white sugar
2 egg yolks and 1 egg
1 tsp vanilla
1 tsp salt
½ tsp cinnamon
1 tsp baking soda
2 cups gluten free flour ( I use the Namaste Perfect Flour Blend)
1½ - 2 cups chocolate chips
 
Instructions
Heat oven to 350 degrees.
Cream together the butter and the sugars until blended
Add egg and vanilla and beat well
Add salt, baking soda, cinnamon and flour. Mix until just combined.
Stir in the chocolate chips
If not baking right away, cover with plastic wrap and refrigerate until ready to use.
If baking, scoop onto parchment lined cookie sheet.
Bake for 8-12 minutes, depending on the heat of your oven.
Prep
**up the ante by browning the butter and letting it cool to room temp.
These cookies will brown quicker than cookies with regular flour. It is best to underbake them slightly and let them set on the cookie sheet for a few minutes before moving them to a cooling rack.