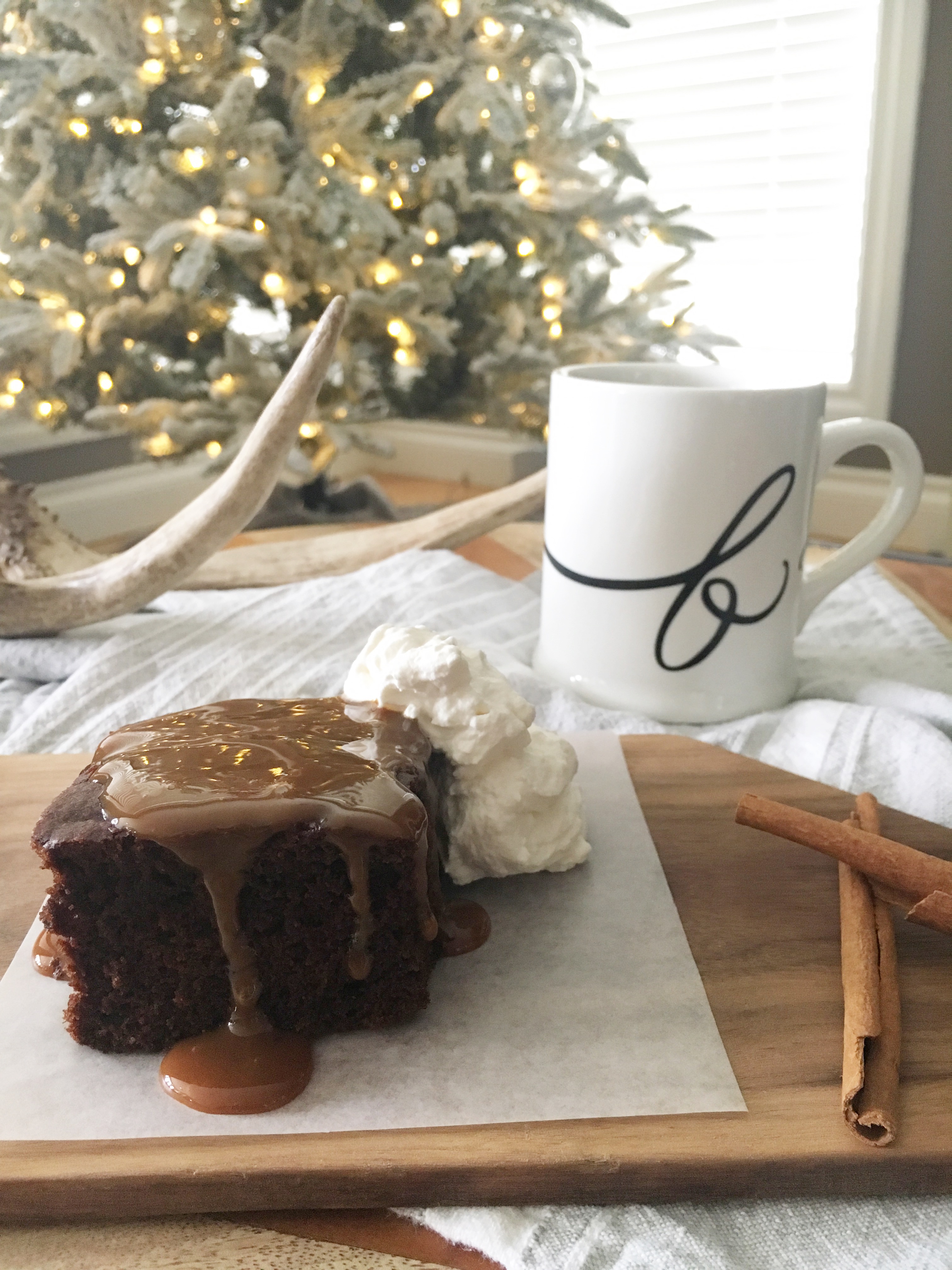 Ok, I'm not trying to stress anyone out by talking about Christmas.  I hope that I can inspire some stress free ways to take in the season…and for me, planning ahead eliminates the last minute freak outs!
So, I am not usually the one to talk about traditions as I am not an overly sentimental person, but I have learned this year that Berkeley, our oldest, LOVES Christmas traditions.  And I do love the tradition of sending out Christmas cards.  Berkeley will be graduating in the new year and she really wants to soak up every bit of Christmas as who knows if she will be home next Christmas?  So, we are trying to make this Christmas very special and memorable for her, and the rest of the fam too!
One thing we always do is set up the Christmas tree early.  We were hoping to go for a real tree this year, but the kids wanted to stick with an early set up, so we opted for a fake, flocked tree that we decorated last weekend.
My friend Andrea has the tradition of making warm gingerbread the day they set up their tree.  So I copied her idea and her recipe!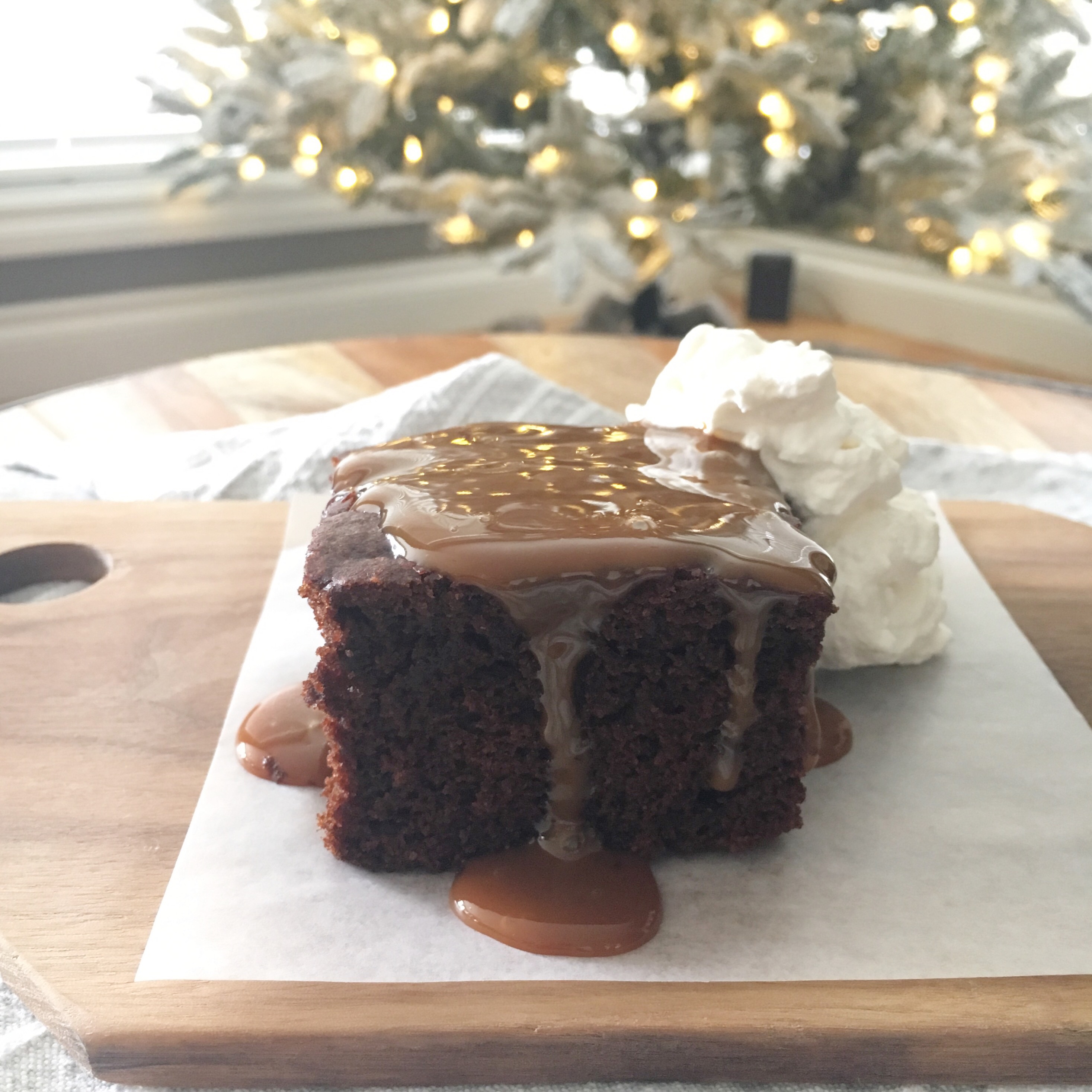 Old Fashioned Gingerbread Cake
Author:
from Andrea Froese
Ingredients
1½ cups flour
½ teaspoon baking powder
½ teaspoon baking soda
½ teaspoon ground cinnamon
½ teaspoon salt
⅛ teaspoon ground cloves
¾ teaspoon ground ginger
½ cup unsalted butter
¼ cup packed brown sugar
1 egg
½ cup fancy molasses
½ cup boiling water
For serving, sweetened whipped cream
caramel sauce
Instructions
Grease an 8" x 8" baking pan and preheat over to 350 degrees F.
Combine dry ingredients into a bowl and set aside.
In a large mixing bowl, beat butter until softened.
Add egg and molasses and beat 1 minute.
Alternately add dry ingredients with boiling water, beating on low to medium speed until combined.
Pour batter into pan.
Bake for 30-35 minutes.
Cool slightly and serve warm with whipped cream and caramel sauce.
Recipe doubles well for company.
You can make your own caramel sauce, but I really love
this one
and it's available at most grocery stores.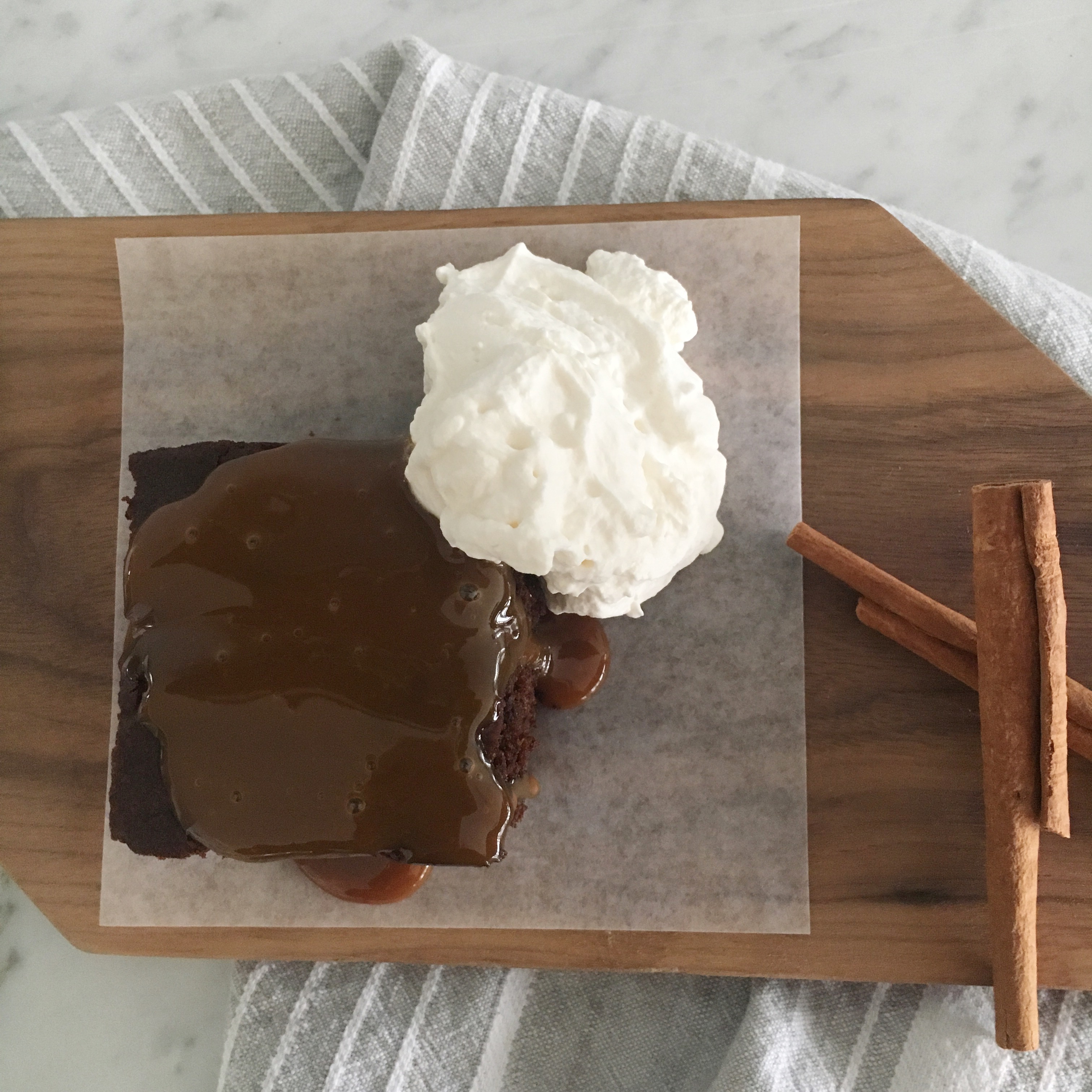 We also had hot spiced apple cider as that's the girls' favorite.  It's super easy to make and it makes the house smell ah-mazing!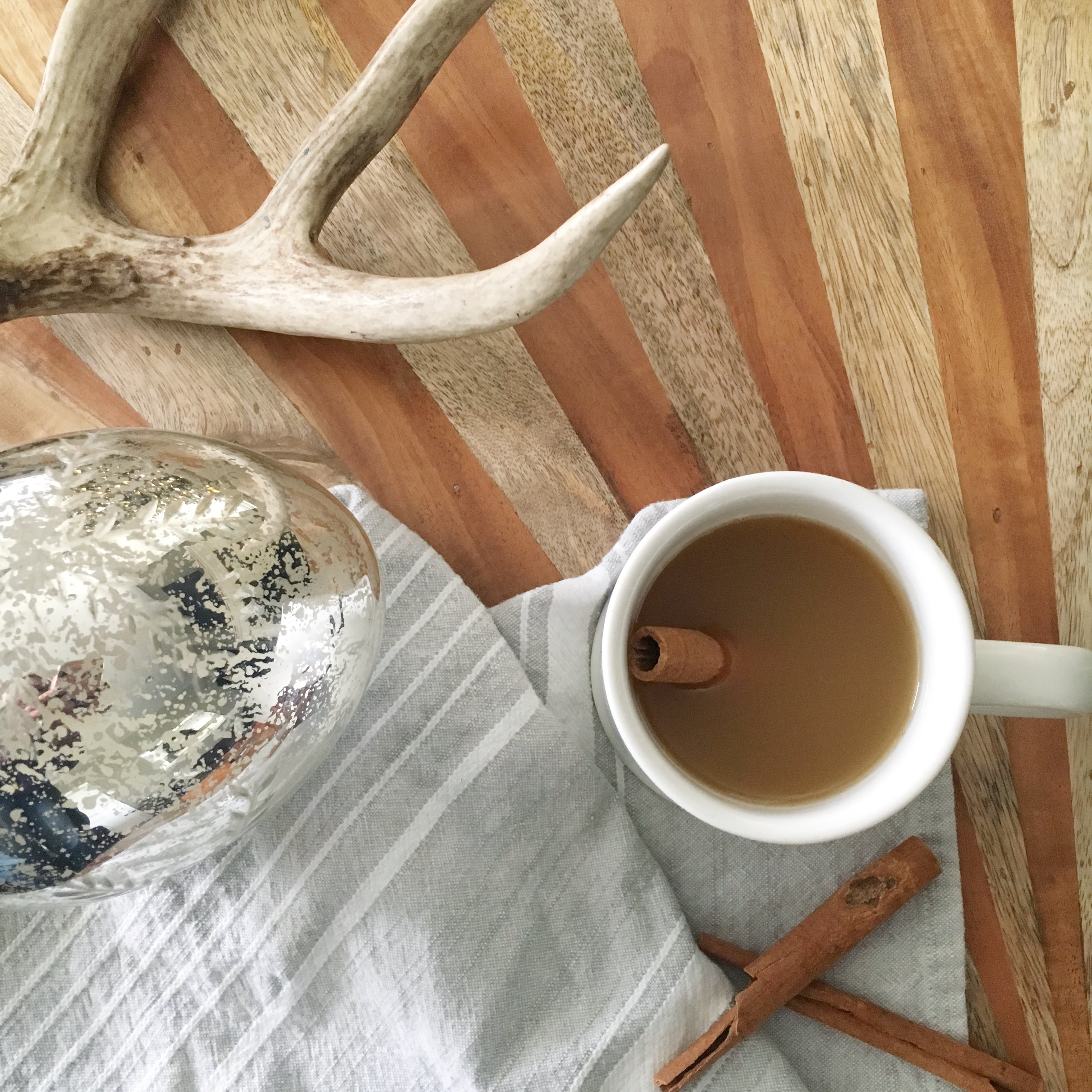 All you need is…
2 litres unfiltered apple cider
2 Tablespoons brown sugar
5 cinnamon sticks
1/2 orange, skin on, cut into thick slices
1 teaspoon whole cloves
Put the cloves into a soup spice holder or spice bag like this.  Put everything into a pot and simmer on the stove for about 30 minutes.  Ladle into mugs leaving the cinnamon sticks, orange slices and cloves in the pot. Serve with a cinnamon stick… or if you are making the warm gingerbread, you can use some of the whipped cream on top of this and drizzle with some of the caramel!  Yum!!!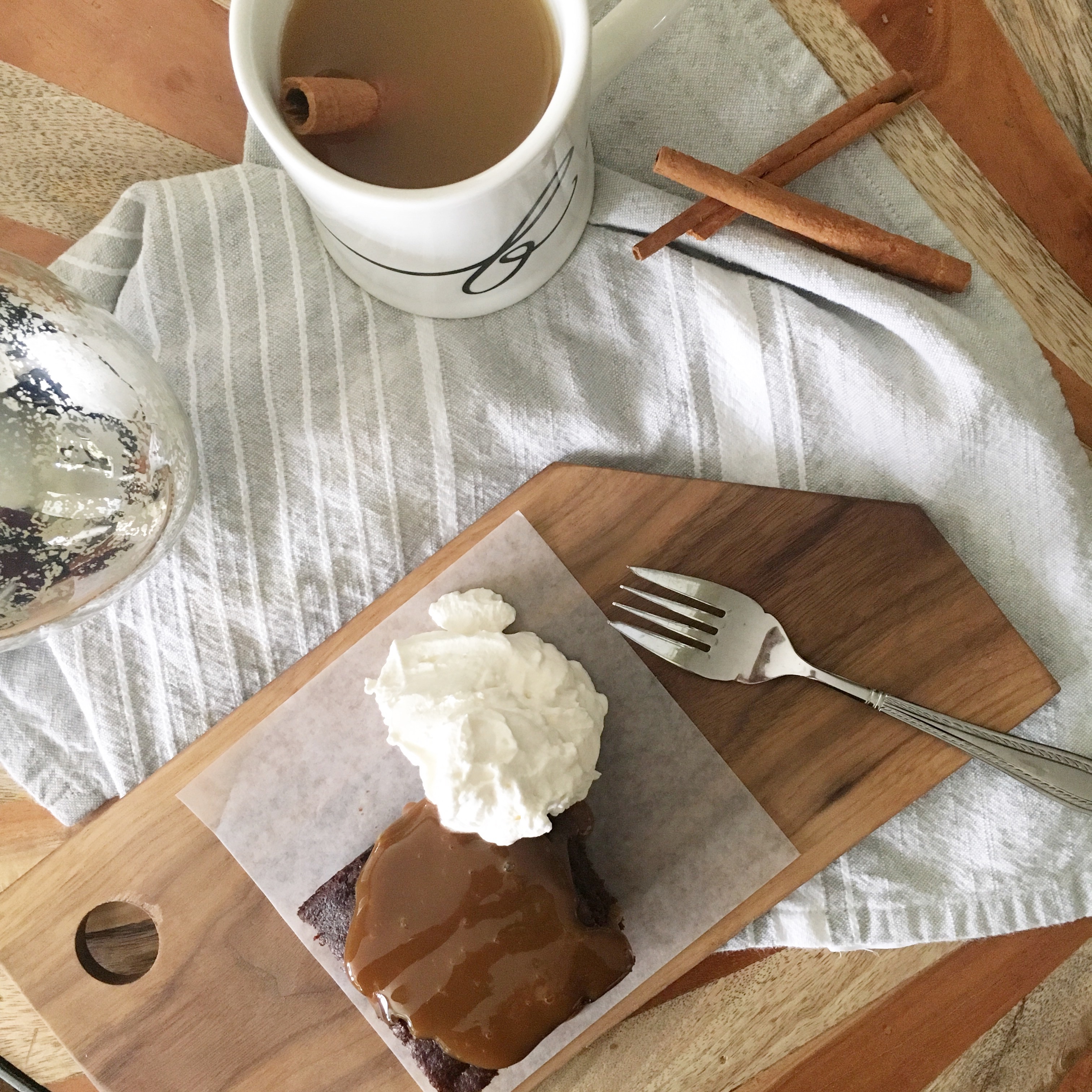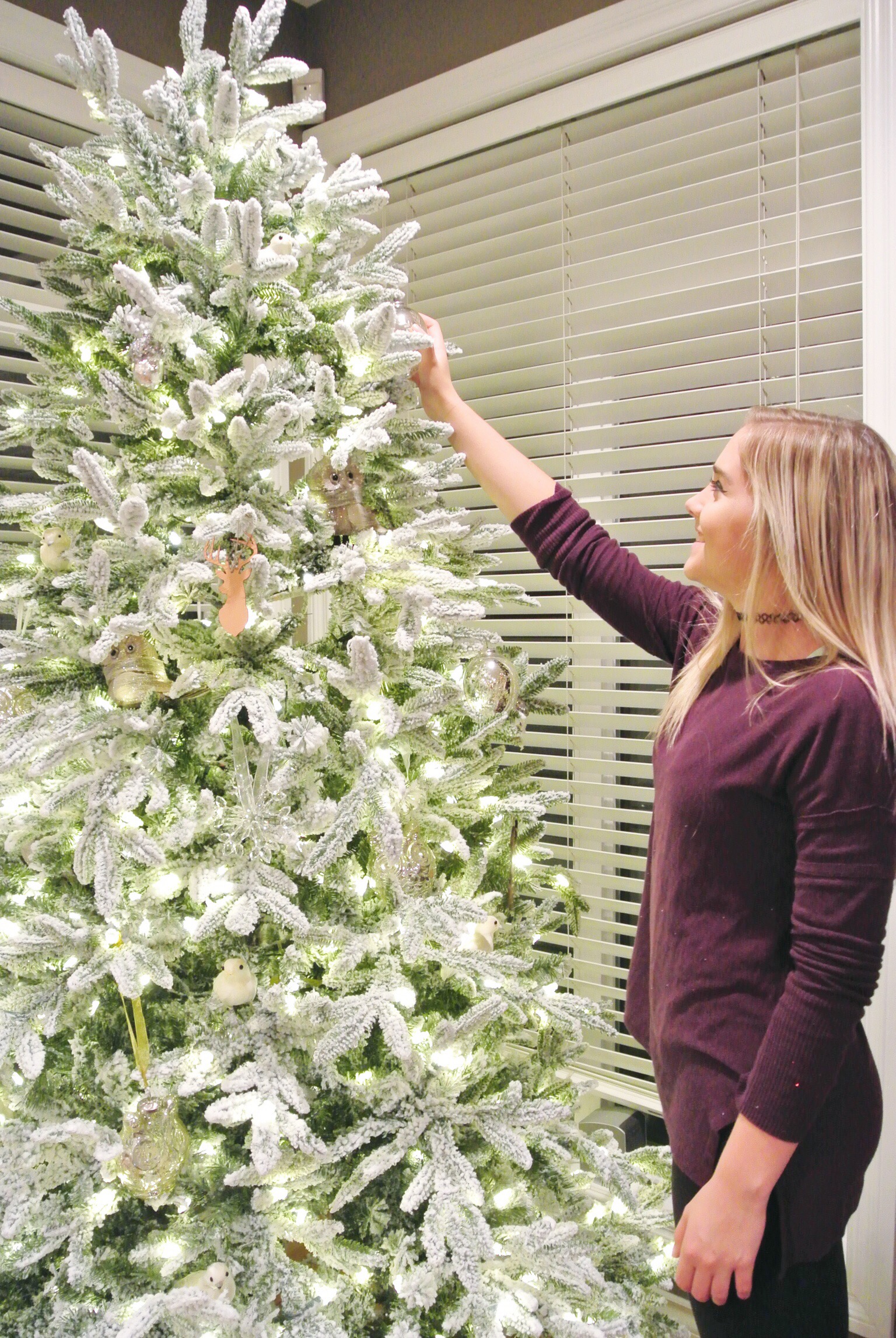 So last Friday night consisted of Christmas music, tree trimming, hot apple cider and warm gingerbread cake.  I have to admit that there were a few frustrating moments when the kids were fooling around and I feared for the tree, but overall, it was an enjoyable evening and I hope it will hold really good memories for Berkeley.