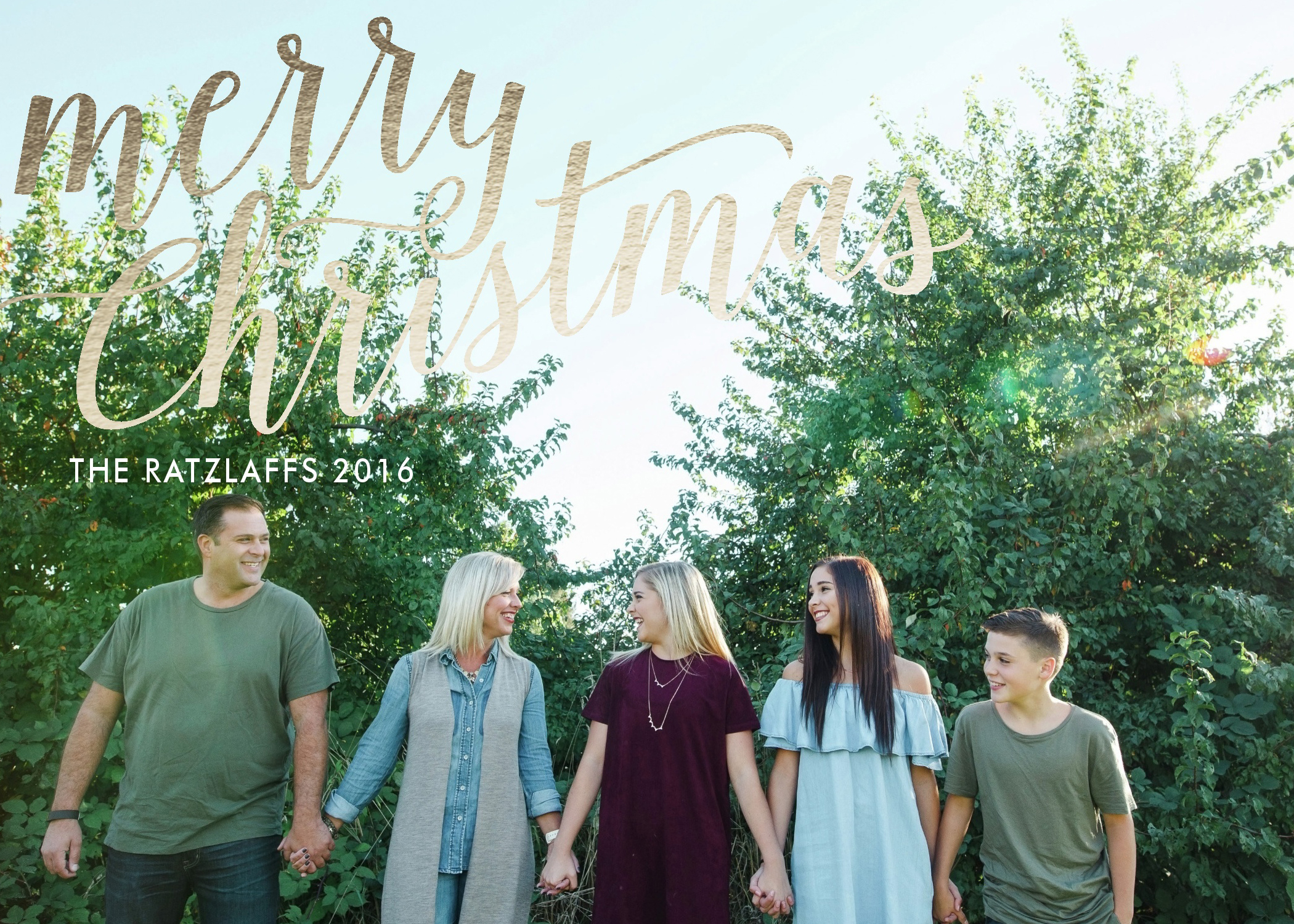 I love receiving Christmas cards, especially photo ones.  I have a board in my kitchen that I put them up on.  I also love sending photo Christmas cards out…I'm not usually a sentimental person, but it's a tradition that I don't waiver from.  It's a way to document the changes in our family from year to year.  There's that night in late November that I sit in front of the TV with a cup of coffee and address the envelopes.  And this year I'm feeling especially sentimental as Berkeley is graduating…who knows if we will be able to get a pic of all of us next year.  Ahhh…I can't go there quite yet.  I am so grateful that we were able to capture this photo…it was a crazy, hairy day but Kyla Ewert did an amazing job with the super short time we had.
I have been getting my cards from Minted the last several years and they do an amazing job!  They source designs from independent artists.  They literally have hundreds of designs to chose from. You are sure to find a design that suits you…or too many, making it hard to chose!  That's a good problem!  They are so many different formats for one picture or multiple photos.  They have foil-pressed and letterpress options.  They even have completely custom cards.  And if you can't get that pic in time for Christmas, they have New Year's designs too.
Minted's ordering system is super easy and they even send you a proof, usually the next day.  Once you've uploaded your photo, you can see it at the same time in several designs, making it much easier to chose.  And you can have them shipped to your door, even in Canada.
Here are some designs from Minted that we especially love this year…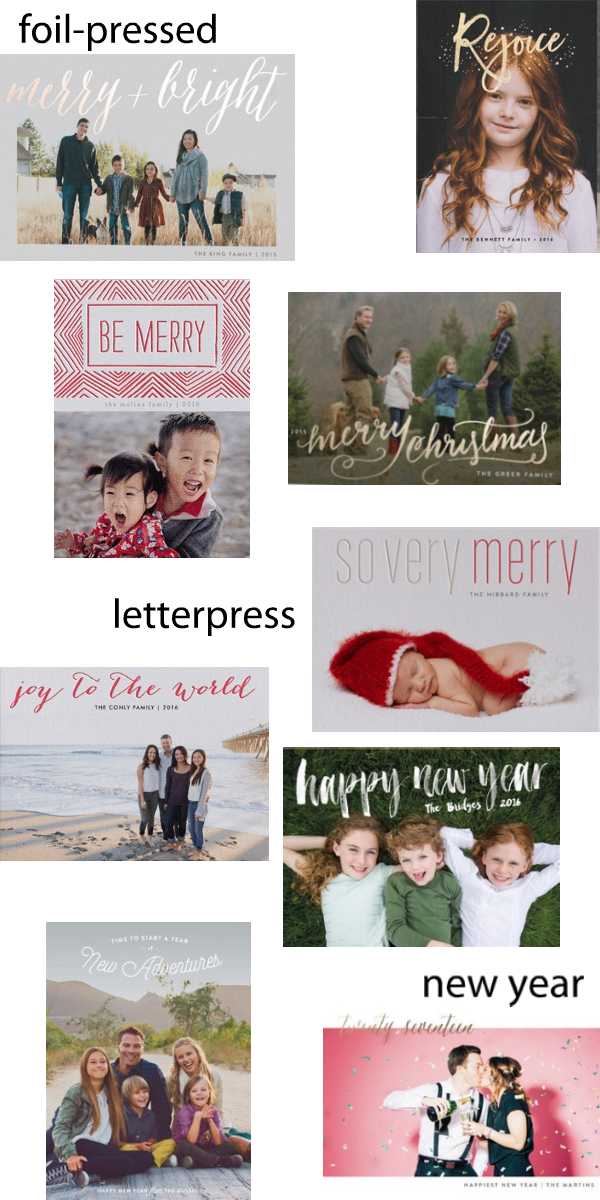 I love the way that Laurel's cards turned out!  We are both obsessed with the foil-pressed designs this year…we must be sisters!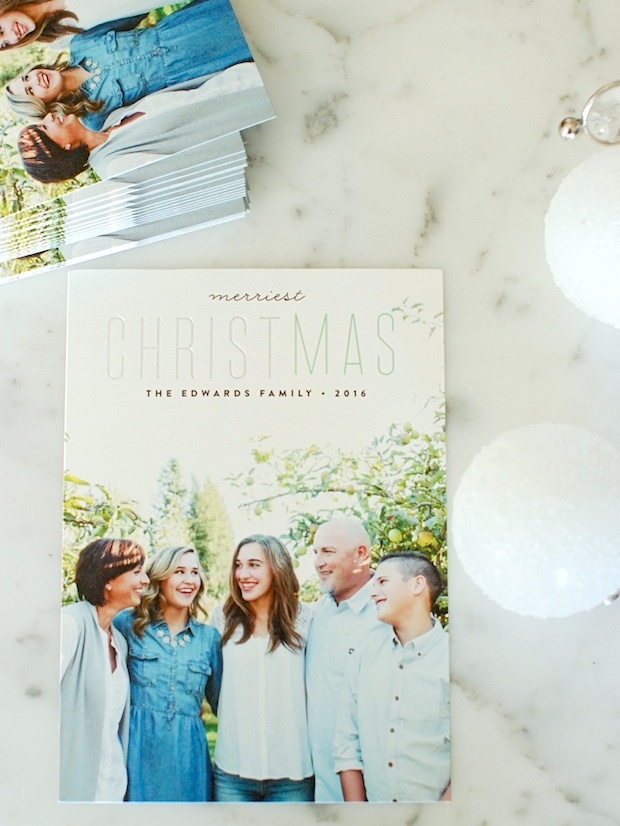 We are so excited that Minted is generously giving two of our readers $125 towards their holiday cards on Minted.com*  We know that you will love your cards and will be proud to send them out to your family and friends!  To enter…
Follow @sugarplumpam and @sugarplumlaurel on Instagram and tag a friend.  Each comment counts as an entry so enter as many times as you would like.
Follow @minted on Instagram
Giveaway ends on Friday, November 11 at 6pm PST.  Good luck everyone!
* Some restrictions may apply.
This post was sponsored by Minted, but all opinions are our own.  Laurel and I have been long standing Minted customers because we love their products and know our readers will too!