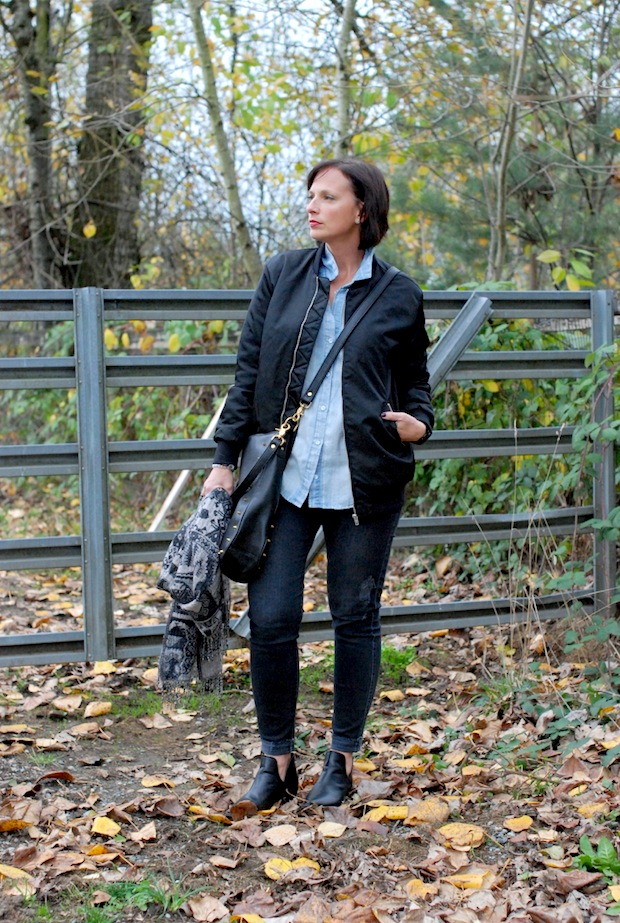 Each season I look to add a couple of items that can help set my core closet of basics a bit more "on trend".  Pam and I have probably talked your ear off over the years on just how important basics are. But… really…they are!! They are the pieces that you wear the most, the ones you grab the quickest and the ones that should create a blank canvas for you to add to.  A great pair of jeans. A well cut white tee. A neutral coloured handbag. All of these items are heavily worn so choose them well. This chambray shirt was definitely a splurge item for me about 6 months ago but I honestly cannot tell you how often I've worn it. Way too much. But I love that I can wear it buttoned down, layered overtop of a tee or even wrapped around my waist. No regrets.
When it comes to more on trend items, I tend to dip my foot into the pool a little more cautiously. The more trendy items in my closet are not the splurge items. Maybe I don't risk enough? But nope, I'd rather spend my money on a great pair of denim than something I might wear for one season. Bomber jackets might have thrown me a bit of a curve ball. I mean, Top Gun anyone? Does that age me? But seriously, there was a time in my youth where bomber jackets were…well…the bomb. But, like most fads, their popularity slowly faded into the sunset along with Maverick…
So when bombers started making their way back into the fashion spotlight, I was on the fence.  Slowly, though, I've been won over again. Why? The bomber in this post sold me. It's the "basics" version. Stripped of many of the characteristic zippers and arm patches, this is a perfect pared back number. The shape of this jacket is another feature that works for people my age/height/body shape. Most bombers are short and very fitted. Two things that just aren't right for me. The more casual and open cut as well as the longer length make this an incredibly versatile piece. It's almost like the best of both worlds: on trend and basic. That makes sense to me.
If I could offer one piece of advice, I'd tell you try on a variety of bombers before making a choice. You may have written them off as something only young, itty bitty girls can wear. I hope I've shown you otherwise.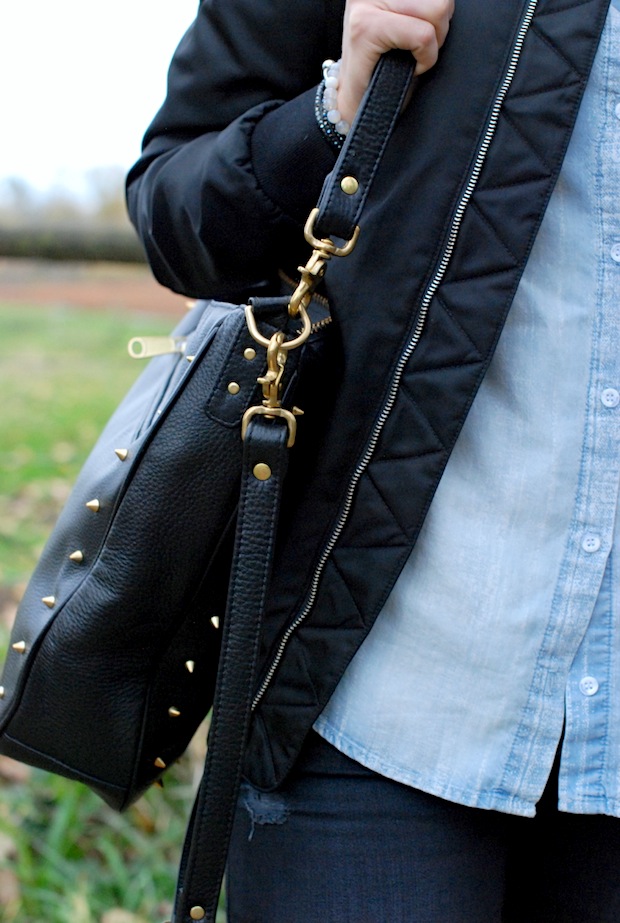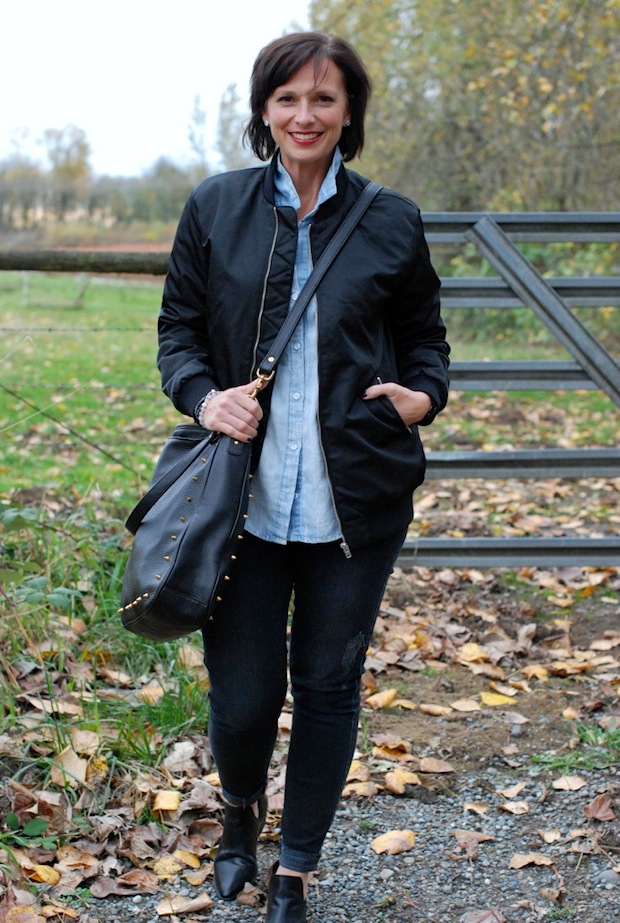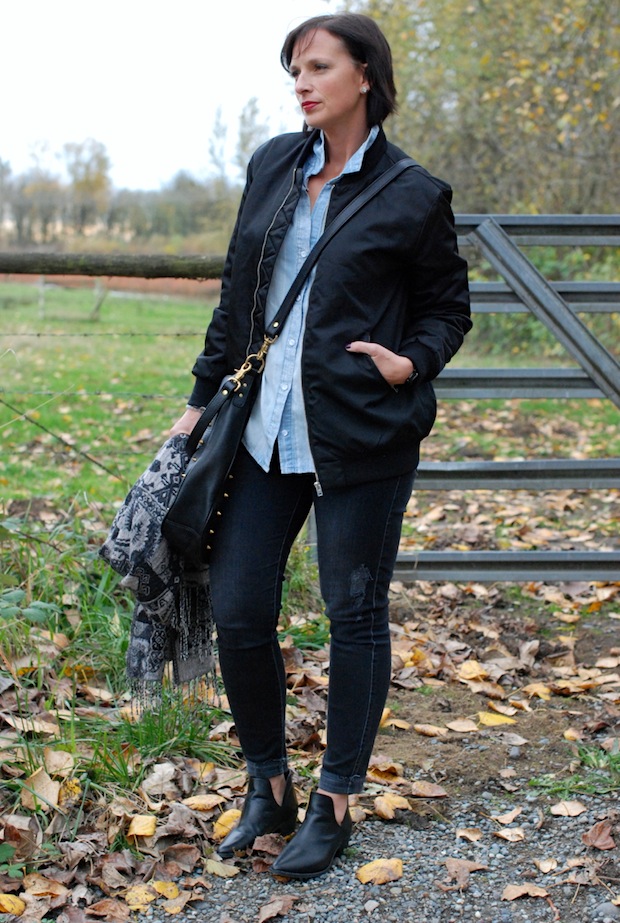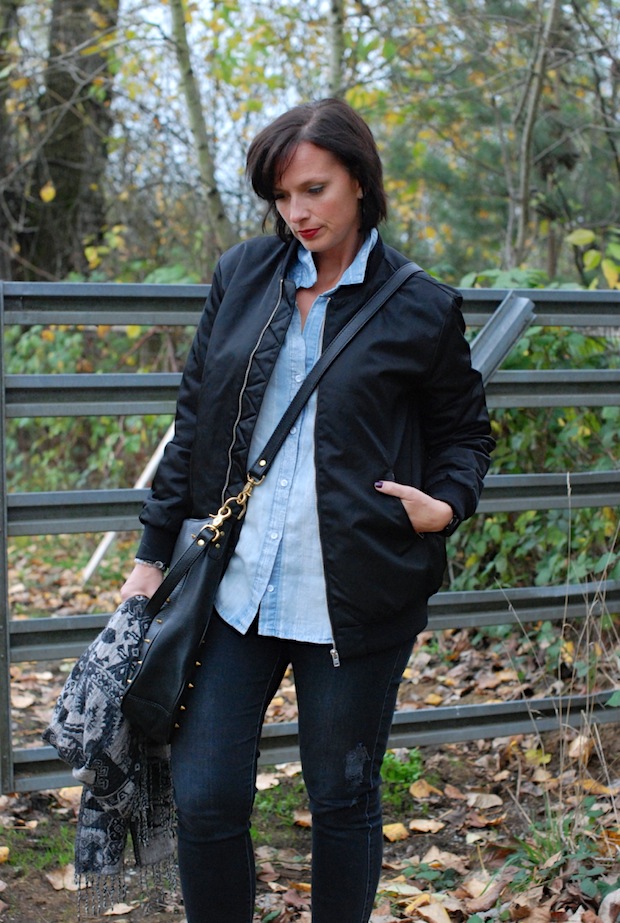 And look who photo "bombed"… honestly, the puns must stop!! But this cow was so friendly…and honestly he's so much more photogenic than me! Look at him!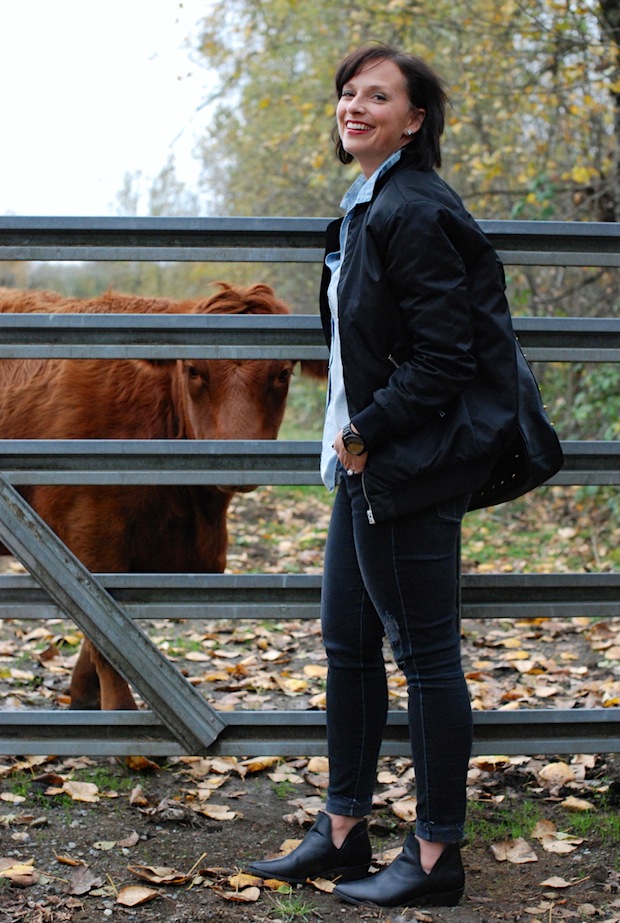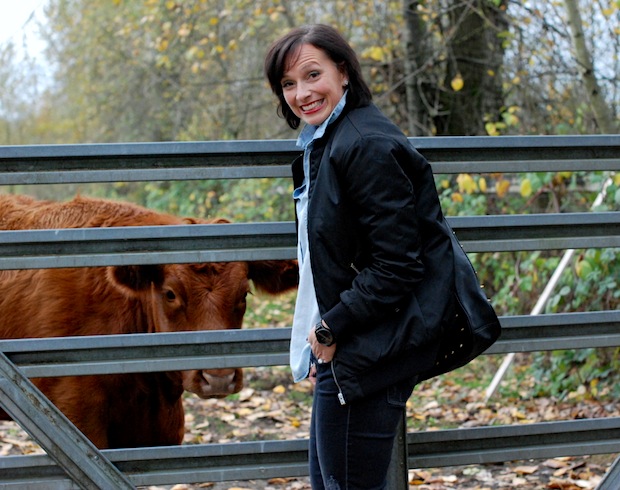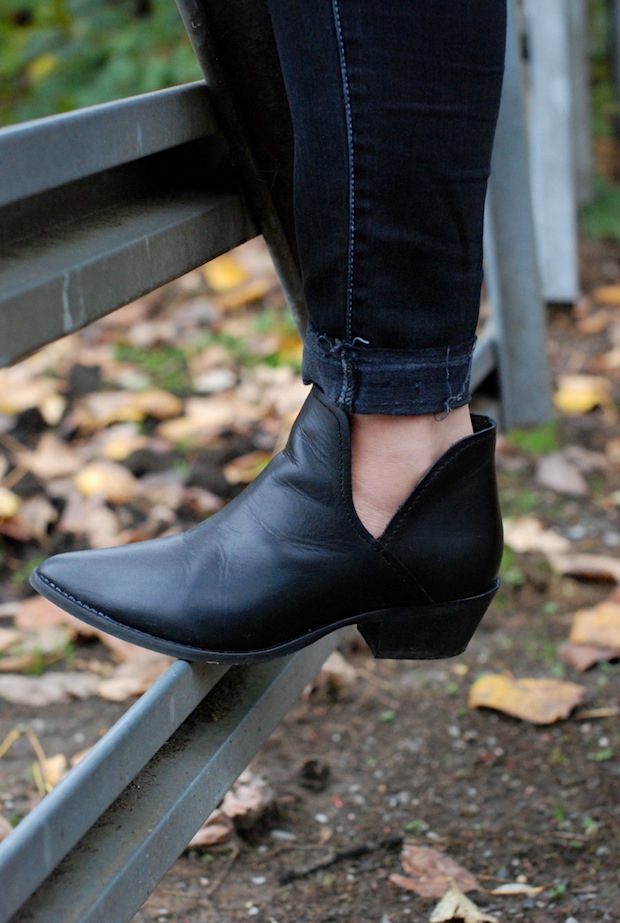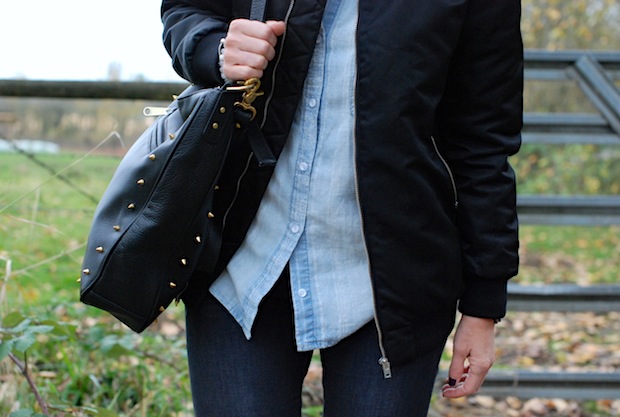 | Bomber | Button Down, similar here and here | Denim, old, but love these | Booties (25% off right now) | Cross Body |
Wishing you all a great weekend…anyone playing Christmas music yet? Nina asked if I minded if she would turn some on today…what?!? xo Laurel