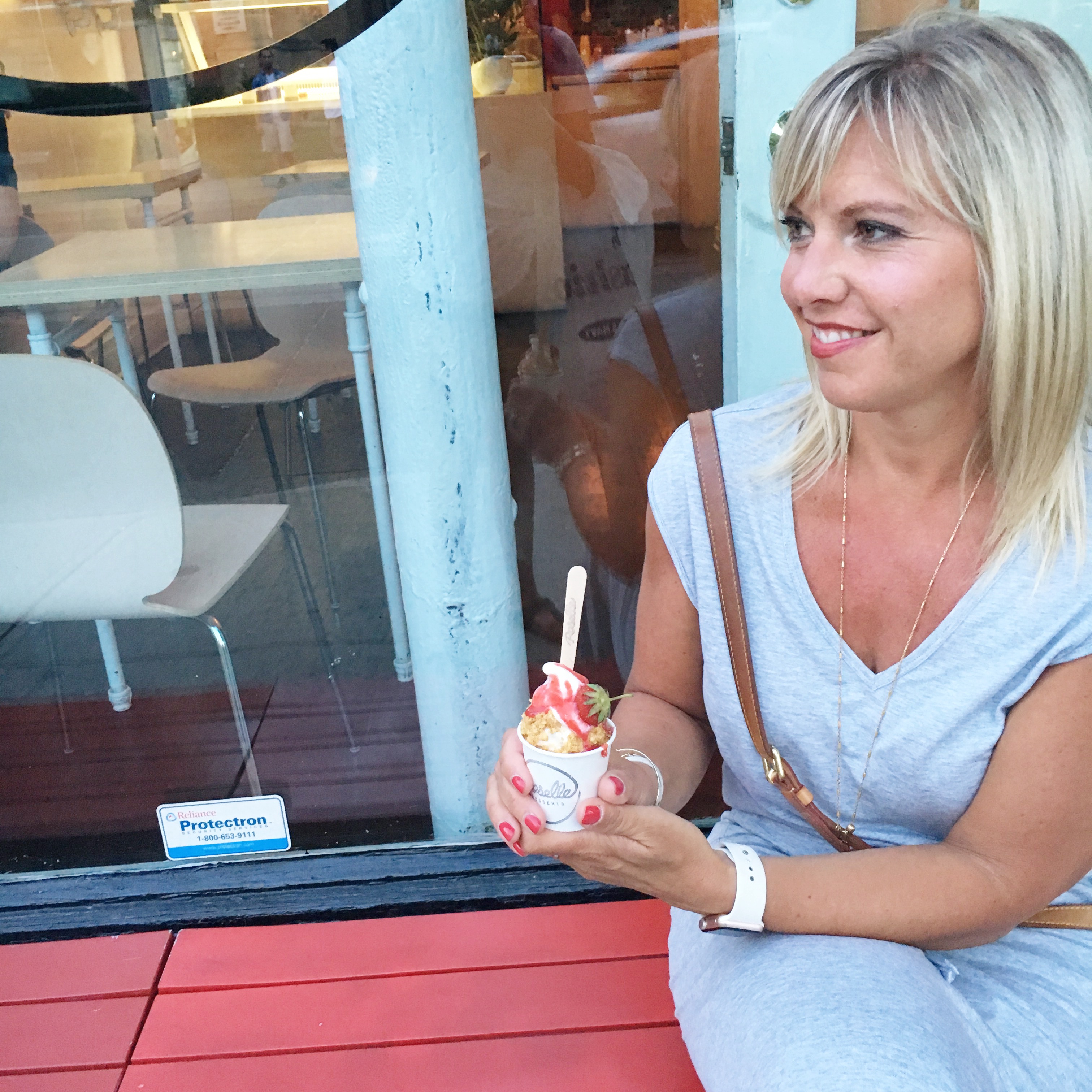 Nothing says summer more than ice cream.  Even though I wasn't a huge fan as a kid, one of my favorite things to do in the summer growing up was to go ride along with my dad in his classic car and go to DQ for a peanut buster parfait.  That fudge and peanuts..hello!
Amp'd up ice cream has really become a thing with shops specializing in organic soft serve with customizable toppings or scoopable ice cream with interesting flavor combinations made with locally sourced ingredients.  Be prepared to stand in long lines for these pic worthy treats that taste as good or better than they look.
Laurel covered off her fave ice cream joints in Vancouver here two summers ago.  These still stand as must try's.  A few new shops have popped up that I would add to the list…
Soft Peaks – Organic soft serve with toppings such as cereal, Himalayan pink salt, espresso, and real honeycomb.  They also serve ice milk bars and milkshakes.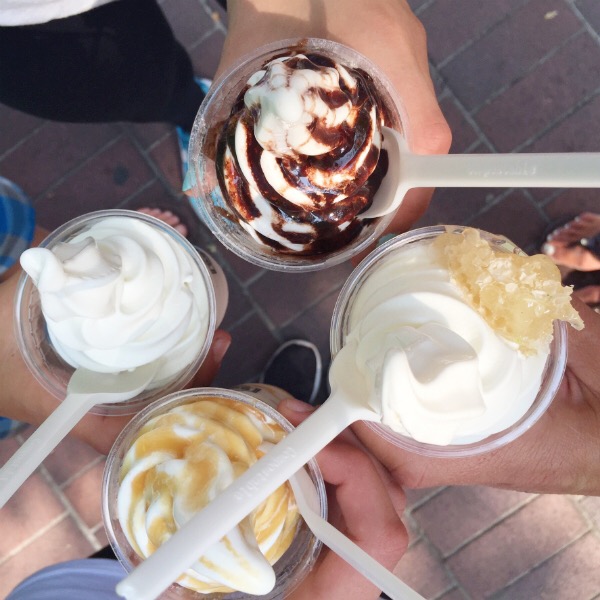 Uyu – Choose from favors such as Earl Grey, matcha and banana milk soft serve and select your toppings.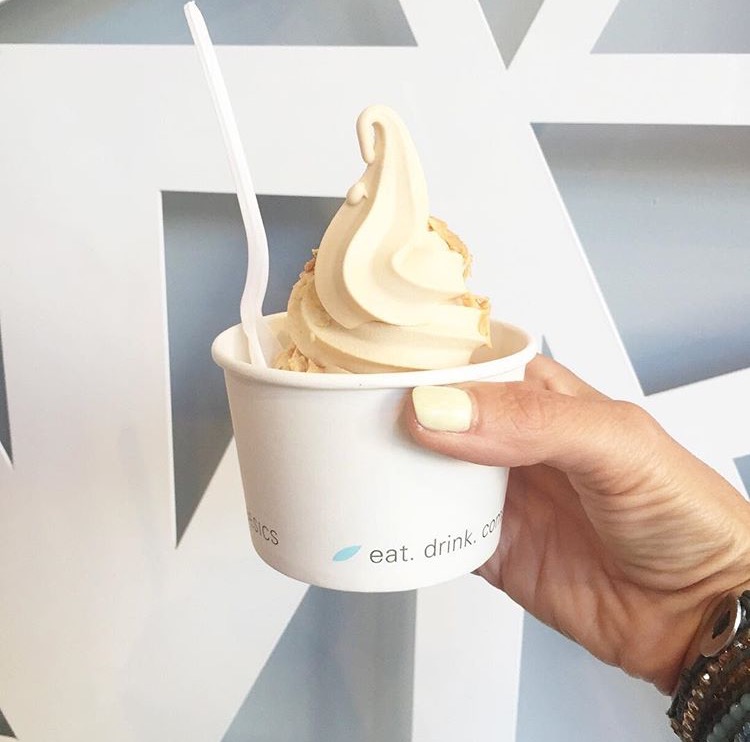 Rain or Shine – Homemade ice cream from the finest ingredients.  Think flavored like London fog and honey lavender.  And get yourself an ice cream taco on Taco Tuesday's…think ice cream sundae in a waffle shell.
And, there are a few recently opened shops in Vancouver that I have on my list to try…yes, I keep a list…
720 Sweets | LIK N2 | Mister | Tangram Creamery
Being in Toronto for the summer has afforded Dylan and I the opportunity to try some…or quite a few…ice cream joints here.  Here are our picks…
La Diperie – Choose from 4 sizes of vanilla soft serve that can be dipped in your choice of over 20 dips made with Belgian chocolate.  Think, dark chocolate flour de sell or cookie dough.  And pick your toppings such are peanuts, Oreo crumbs, pretzels, wasabi peas.  A totally customizable treat!  And the mini comes with zero guilt!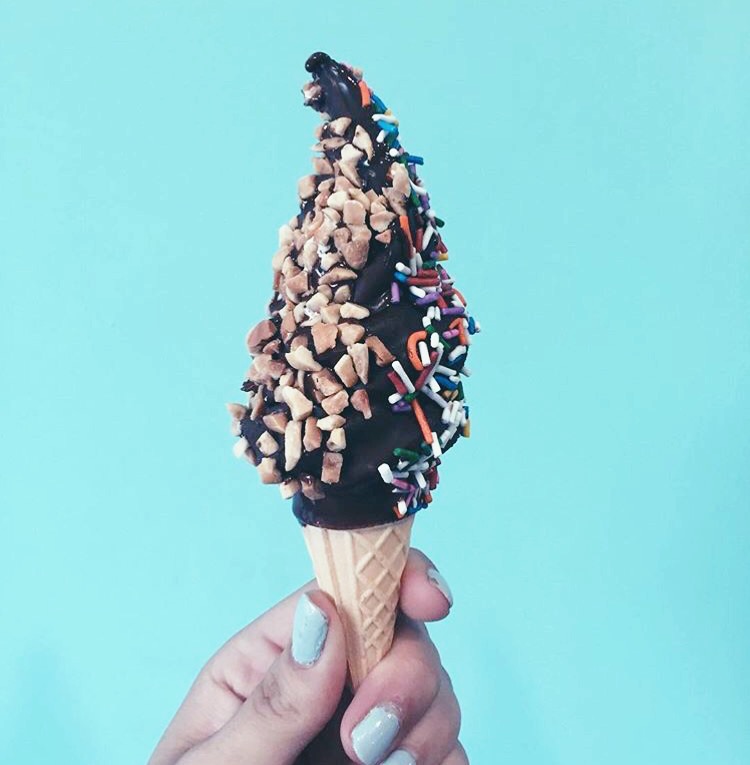 Bang Bang Ice Cream – The handmade ice cream sandwiches at this west Toronto joint are worth the line!!  Pick your cookies and your ice cream and they put it together.  How about London fog with oatmeal cookies or cinnamon toast with ginger snaps.  The cookies themselves are off the hook.  Or wait a bit extra for the made to order, soft waffle cone.  They also have a good selection of vegan and gluten free options.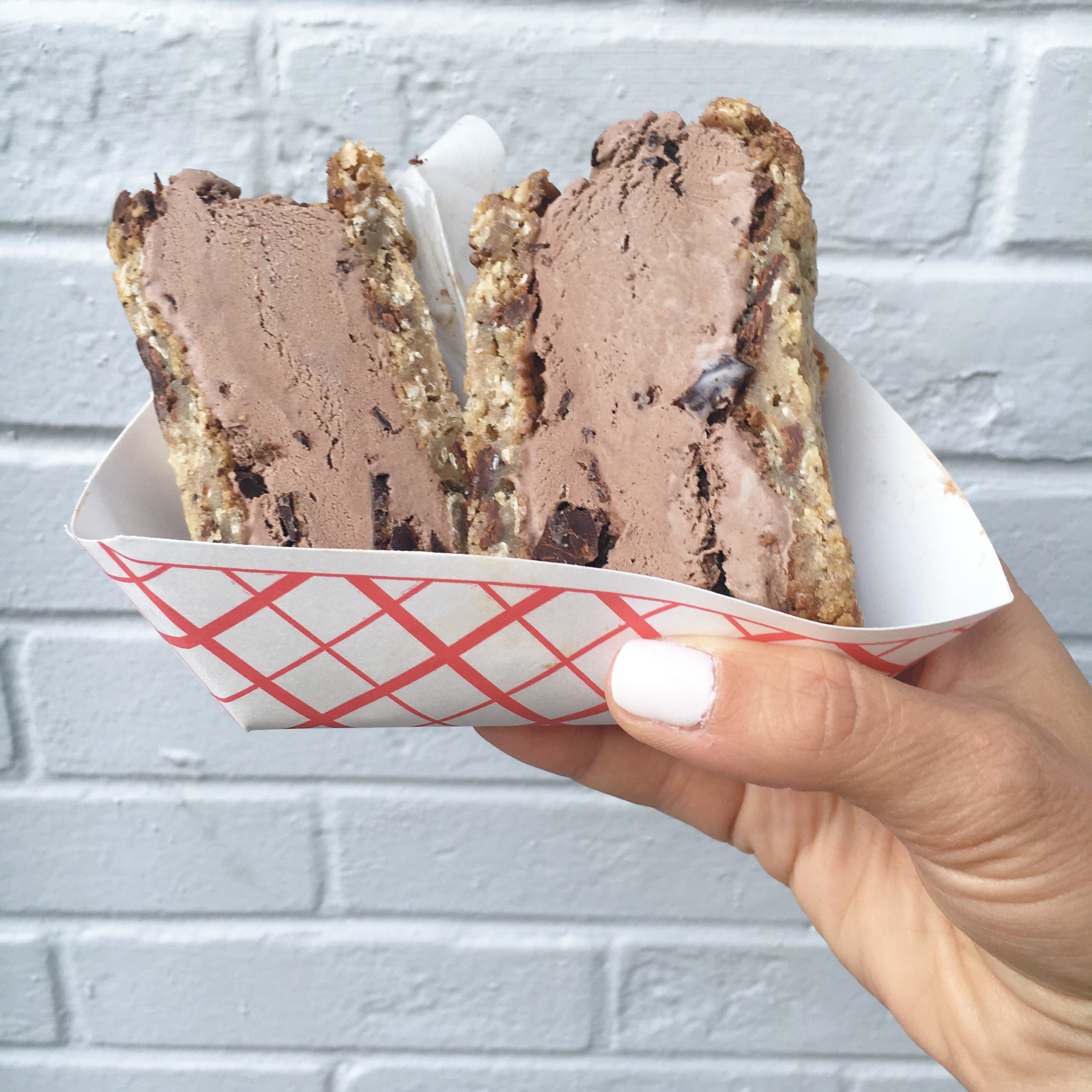 7 Lives Paleteria – Specializes in vegan soft serve such as coconut lime with prickly pear and palettes, Mexican style popsicles, that are made in house. We were lured by the pineapple Dole Whip float!  Lots of tropical treats at this place!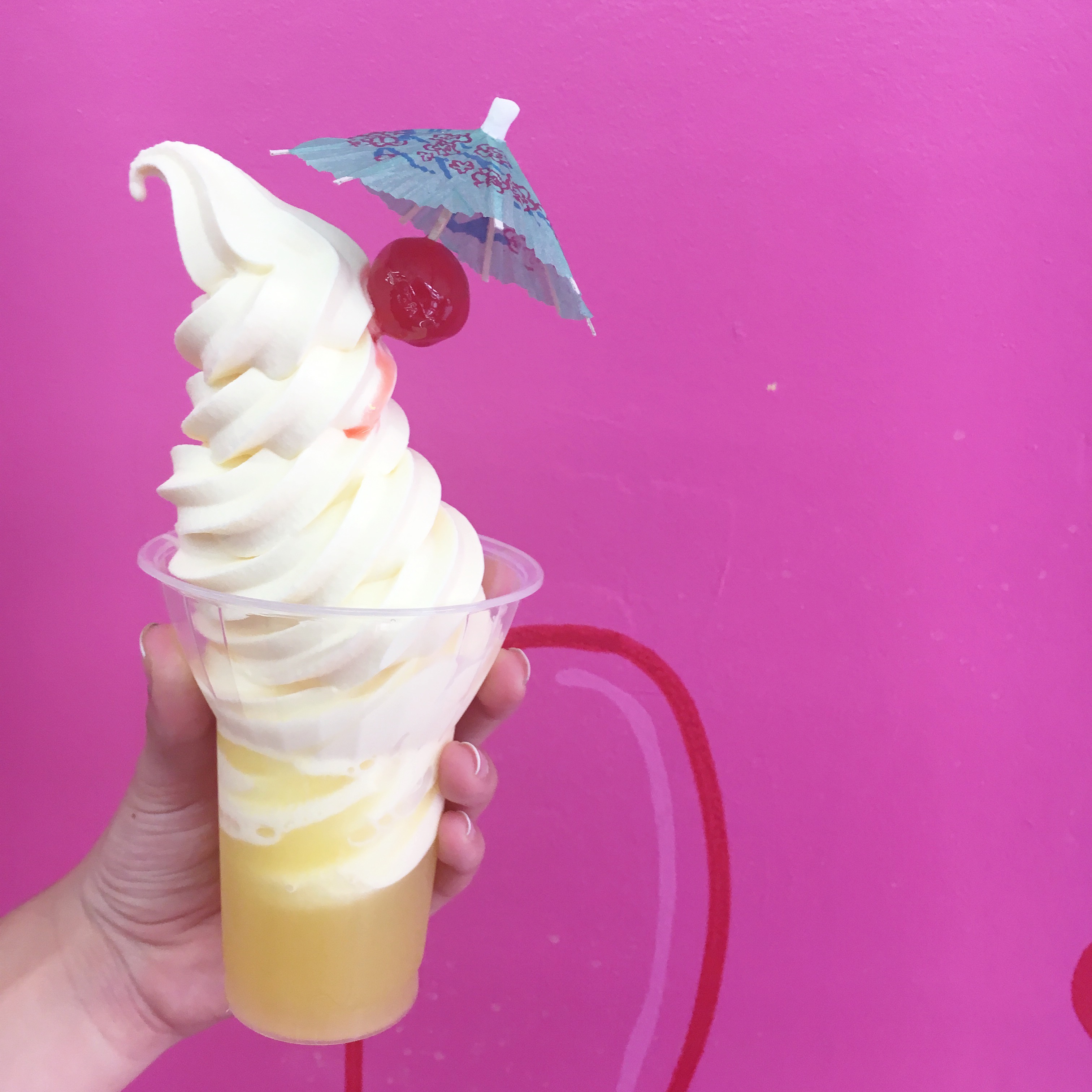 Ed's Real Scoop – They make over 100 favors of ice cream from Ontario milk and cream, so favors available in their 3 locations change daily.  Ed's reminds me of a good old fashioned ice cream shop.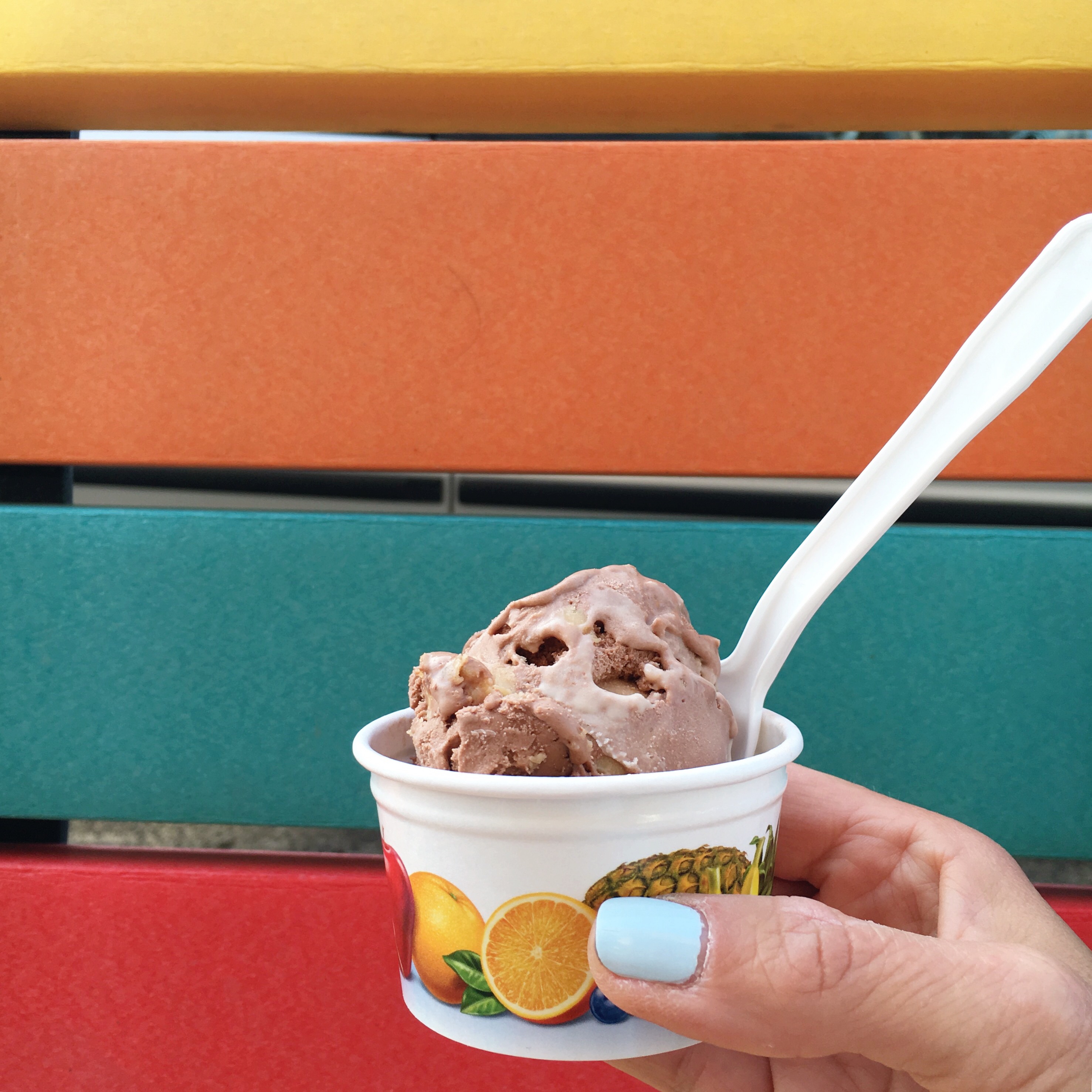 Roselle Desserts – the cutest little dessert shop…umm the sign inside that says "dessert makes you happy"…how adorable is that! Roselle has one soft serve flavor at a time and they create a mini sundae with it.  This house made buttermilk soft serve topped with strawberry coulis, toasted graham crumbs and a teeny Ontario strawberry reminded me of strawberry cheesecake.  In the past they have had Earl Grey….check their Insta for their current flavor.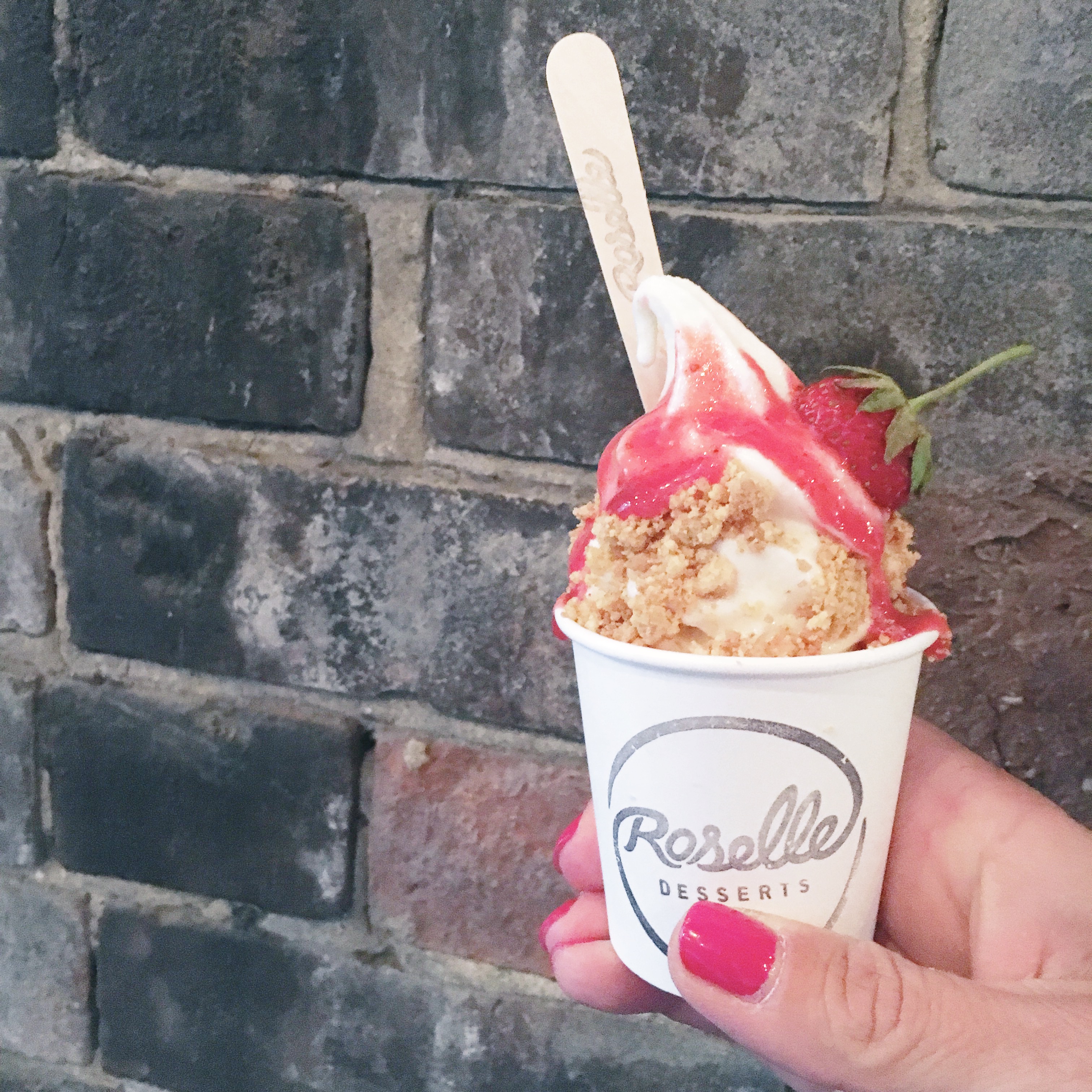 Have a missed any of your favorite places??  Let me know!