Today's Friday Find is a pretty sweet one..literally. Ice cream, you scream, we all scream for ice cream. Oh, love the memories as a kid making trips to Dairy Queen to get ice cream and "chill out" on a hot summer night. The art of ice cream has come a long way..and now not only quality ingredients make it more enticing but there are flavors that tempt even those who previously snubbed their nose at the thought of licking a melting, messy cone (read: ME)!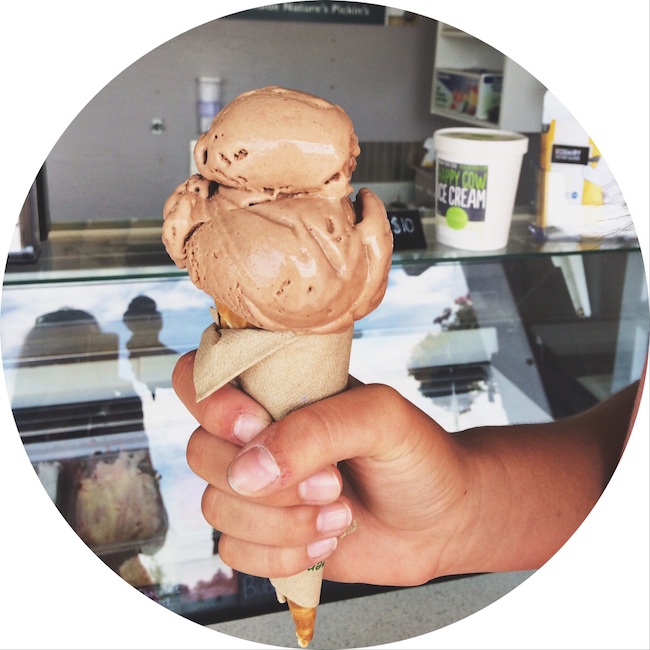 Here are some my favourite ice cream and gelato haunts in Vancouver and east.
1. Earnest Ice Cream 3992 Fraser St.Vancouver – i've raved about them before, but one cannot rave enough. London Fog and Whiskey Hazelnut are our family picks, but Salted Caramel and Cardamom give them a run for their money. Be prepared to wait..the long lineups are proof that they aren't just a passing fancy.
2. Bella Gelateria 1001 W Cordova St, Vancouver –  i've waited in line in freezing temperatures for here..that's love. The focus here is old world handcrafted gelato…and they are serious about it. If you need convincing, would the title of "Winner of the International Gelato Festival in Florence, Italy 2012"  catch your attention? Simply put, the best gelato in the city is right here. The offerings change often as seasonal and local ingredients are called on to create unique flavors and combinations. My favorite? Erin Ireland's Banana Bread Gelato.
3. La Casa Gelato 1033 Venables St, Vancouver –  With 218 flavors, this is almost more of an event than anything else…it's a bring your family type place! Fun watching the little ones try to choose a flavour…thankfully unlimited samples abound so you can try as many unusual flavours as you want. Portobella Mushroom, Garlic, Curry, Sea Weed? Yep. Non-dairy, no sugar alternatives as well as the classic gelato flavours you would expect are also available.
4. Milsean Shoppe 2900 272 St, Langley- Located in the old firehall in Aldergrove, Milsean offer sweet treats with an Irish twist, including gelato with their signature Demerara Butter Crunch as a topping. Think dark buttery toffee poured over freshly sliced almonds and covered in Belgian Chocolate. Delicious!
5. Birchwood Dairy 1154A Fadden Rd, Abbotsford – Enjoy your ice cream in a farm setting…hanging with the cows that made you that ice cream! I'm a bit of a purist here and love their vanilla.
6. Krause Berry Farms 6179 248 St, Langley  – I've always come to Krause to stock up on their luscious berries…strawberries, raspberries..oh, and their corn pizza! I've been tipped off that their ice cream is pretty awesome…especially their strawberry flavour. Their expanded grounds are also perfect for an evening out, where you can wander around with your cone! Can't wait to make a visit here soon…
7.  Vitala Ice Cream  1356 Sumas Way, Abbotsford – Happy Cow Ice Cream made farm fresh cow milk. Visit their stand to buy a yummy cone and then walk around the eco dairy to watch the goats hanging out on the rooftop or make your way inside to see the new Science World exhibit ..ever wanted to test your skills at milking at cow? Now's your chance…
I'm putting the challenge out to you, sisters! Make an ice cream run this summer…and make sure to tell me where your favorite is. Oh and don't forget to share you favourite flava-flaves too 🙂