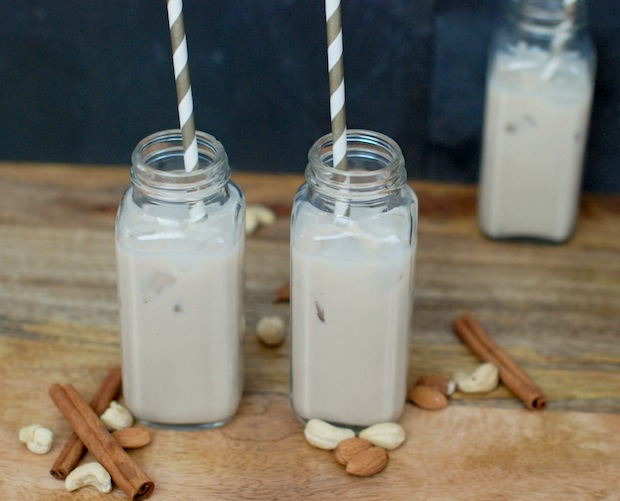 If you would have asked me about nut mylks a couple of years ago, I would have given you a blank stare. Oh how a little time can change things.
Nut mylks are delicious and while they are incredibly healthy, I first gravitated to them because they seemed to be a good substitute for dairy milk. I've never loved milk..in fact, growing up we had a house rule: one glass of milk at dinner every day. The word "amen" at the end of our dinner prayer would hardly have been said before I would plug my nose and chug the dreaded glass down. Eeks, gives me shivers just thinking about it!
Nut mylks, on the other hand, have this creaminess and nuttiness that appeals to me. At my first introduction, I was hooked and since then it has been in plentiful supply around our place (this almond mylk recipe is so easy!)
In that vein, I've had horchata on the mind, lately. Have you ever tried this creamy, cinnamon-y drink? It's a little sip of heaven and I wanted to try to replicate the taste but add a healthier twist to it. The original version of this Mexican drink has a blended rice base…and this what I wanted to change. Cashew mylk was the obvious choice for me… lately, I can't get enough of it. Probably the most creamy of all nut mylks I've tried thus far, I felt it would serve as a good base. Almonds also offer a hearty nuttiness and thus, I did a 50/50 split replacing the rice altogether.
Cinnamon and vanilla give this delicious drink a spicy, aromatic edge while dates add natural sweetness. This horchata is a winner and I have a feeling it's going to be on repeat for a while.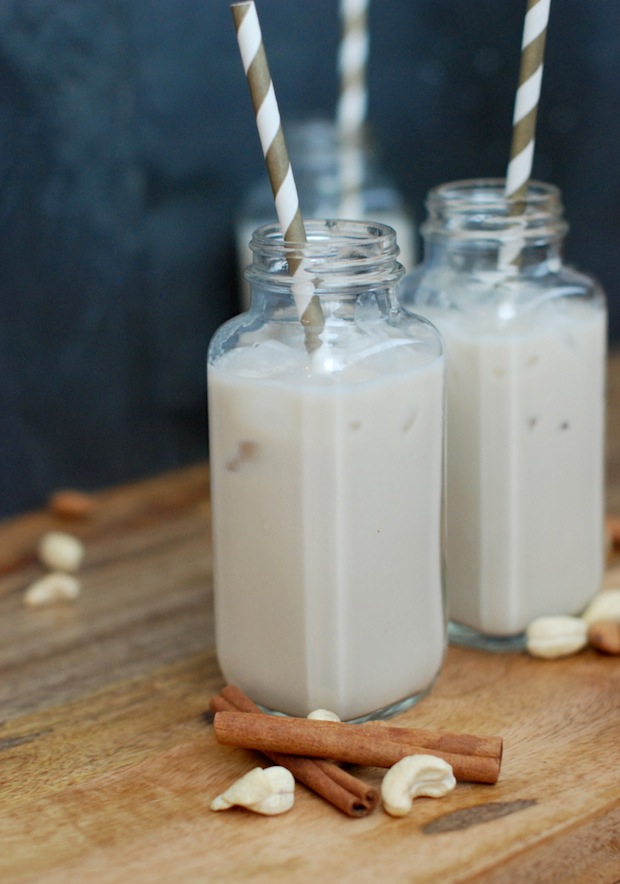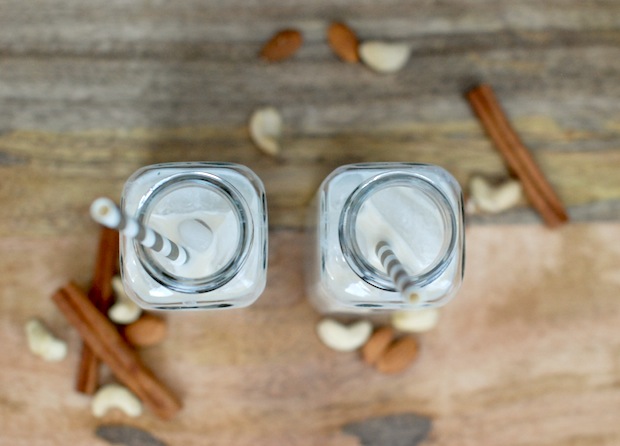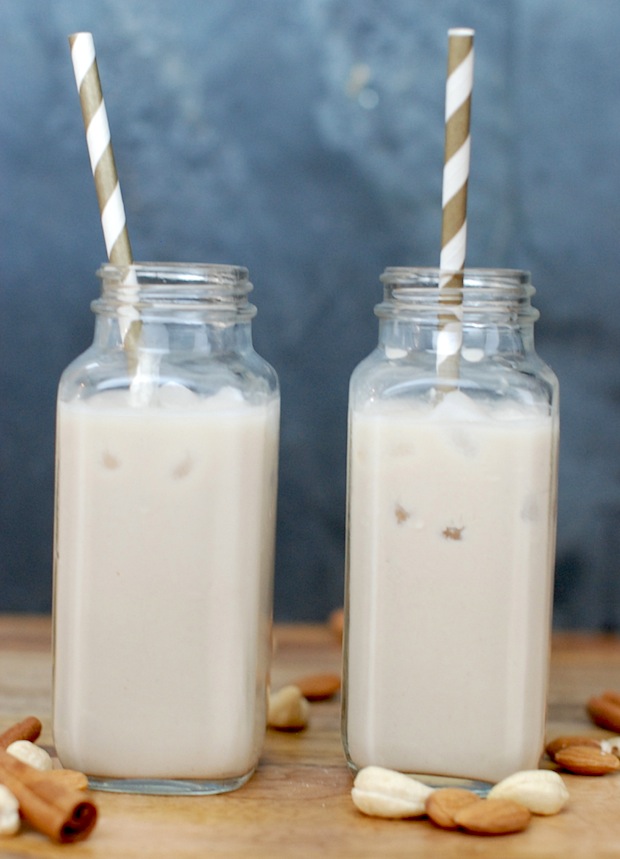 Nut Mylk Horchata
Ingredients
½ cup raw cashews
½ cups raw almonds
4 cups water
1½ tsp vanilla
1½ tsp ground cinnamon
6 medjool dates
pinch sea salt
Instructions
Soak cashews and almonds in water overnight.
In the morning, discard water.
Add nuts and 3 cups of water to a blender. Blend until creamy.
Pour boiling water over pitted dates and let soak for 5 min.
Add remaining cup of water in batches until you reach your desired creaminess (I did the full cup).
Add dates, vanilla, cinnamon and sea salt and blend
Strain mylk using a nut mylk bag or cheesecloth.
Pour into glass container, seal and refrigerate for at least 2 hours.
Serve over ice.
Add a cinnamon stick for garnish.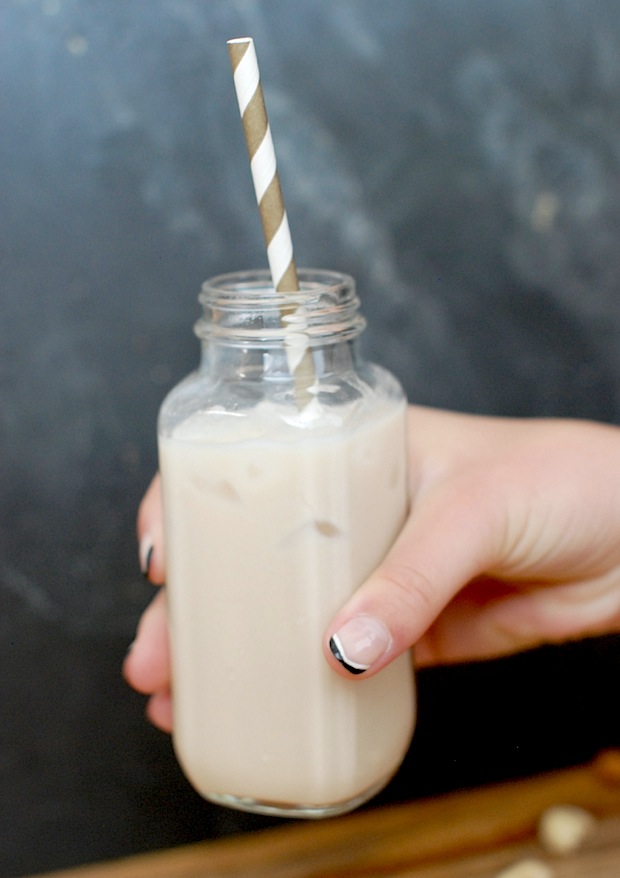 My last little tip is that this horchata also makes an incredible cocktail. Add kahlua or baileys to make it the perfect after dinner drink. I'll admit, it was over the top delicious.