Nut Mylk Horchata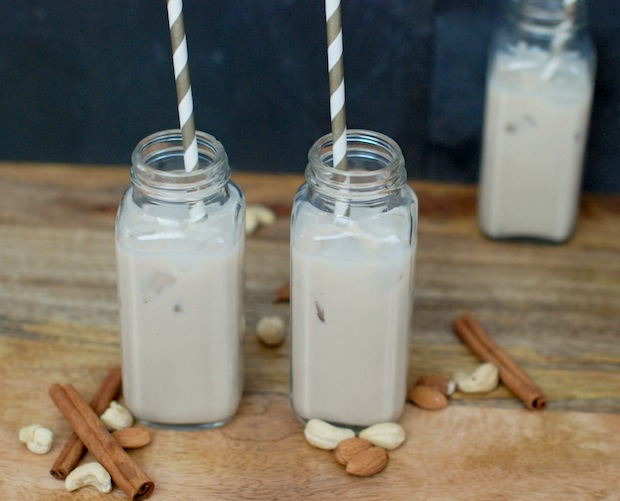 ½ cup raw cashews
½ cups raw almonds
4 cups water
1½ tsp vanilla
1½ tsp ground cinnamon
6 medjool dates
pinch sea salt
Soak cashews and almonds in water overnight.
In the morning, discard water.
Add nuts and 3 cups of water to a blender. Blend until creamy.
Pour boiling water over pitted dates and let soak for 5 min.
Add remaining cup of water in batches until you reach your desired creaminess (I did the full cup).
Add dates, vanilla, cinnamon and sea salt and blend
Strain mylk using a nut mylk bag or cheesecloth.
Pour into glass container, seal and refrigerate for at least 2 hours.
Serve over ice.
Add a cinnamon stick for garnish.