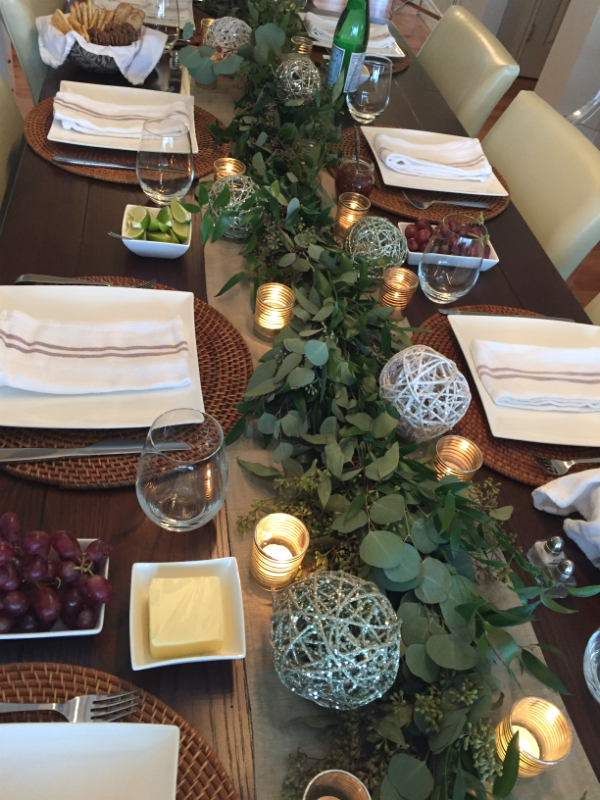 One of our dear friends is relocating to Kelowna, and we wanted to show her how much we love and appreciate her by putting on a luncheon with some of her friends.  We decided to surprise her which made it kinda fun.  When she arrived and the ladies popped around the corner…the look on her face was awesome!  Yes…mission accomplished!
Taya is quite the cook herself, so I actually crept her Pinterest boards to see what she might like…it was a good jumping off point for the menu.  The other key factor for me was to make things that I could work ahead on as I was going to hit barre class before the lunch…the more prep I could do in advance the better!
Menu
Individual sausage egg bakes
Kale beet salad
Charcuterie platters
Assorted breads and crackers
Individual naked cakes
French press coffee
I worked off of this recipe for the individual sausage bakes, making a few changes.  I used fresh turkey, feta, spinach sausage from Lepp Farm Market.  I sauteed bell peppers instead of the sundried tomatoes.  And I topped off the bakes with fresh pea shoots.  I baked them for about 25 minutes in onion soup dishes from the dollar store.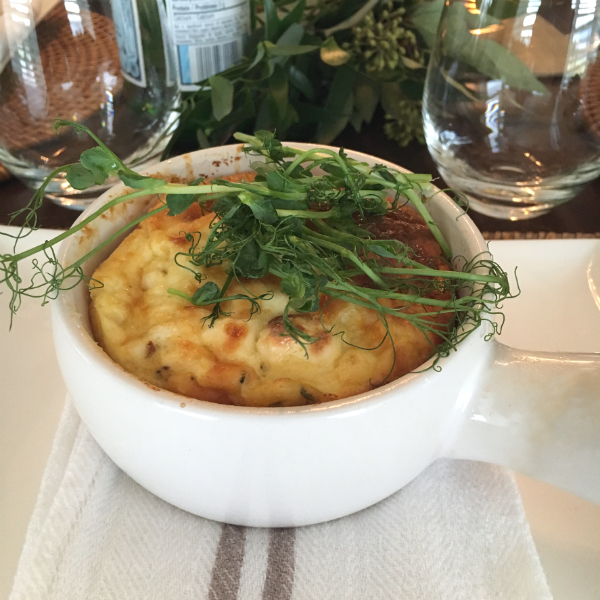 Laurel made the most amazing kale beet salad.  This was a huge hit!  The dressing softened the kale perfectly.  And the watermelon radishes were so pretty!
The platters of meats and cheeses made the lunch interactive and grazing was definitely encouraged.  We included some truffle pesto and fig and orange marmalade. Meat and cheese are ALWAYS a good idea and quick and easy to put together.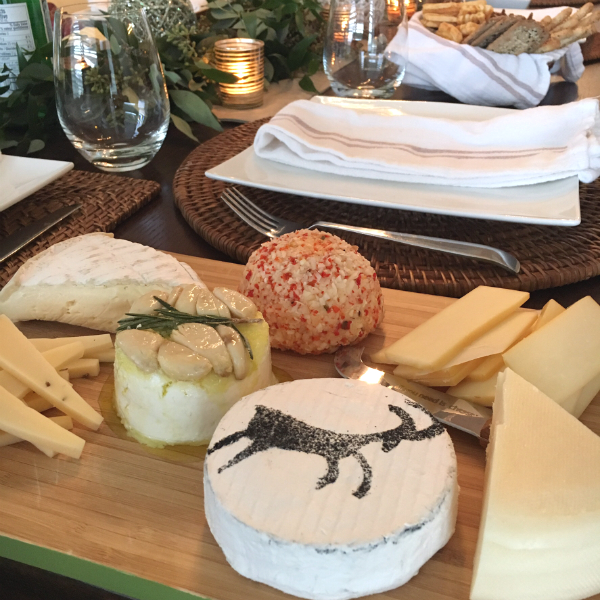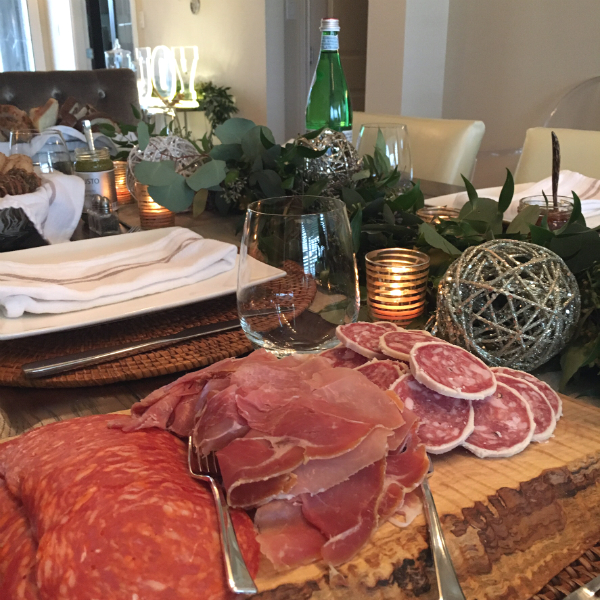 I ordered individual naked cakes from Reddy Made Cakes.  I chose chocolate cake with one layer filled with salted caramel buttercream and the other layer filled with coconut buttercream.  I love decorating naked cakes to go with the theme of the particular event.  I wanted to use wintery, rustic elements to go with the natural greenery runner from Flower Factory (yes, I reused it from Jason's work party a few days before).  I used a single white carnation on the top of each cake and accented with rosemary sprigs and cinnamon sticks.  The cakes were quite large so I had take home plates so that the ladies could take the rest with them.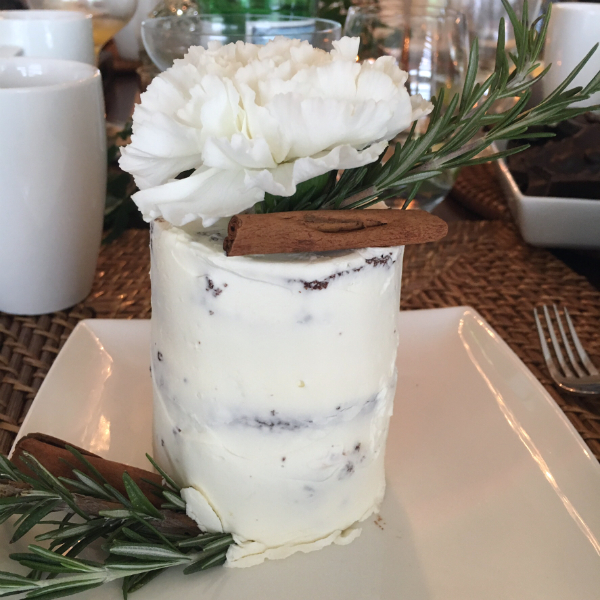 What an honor to celebrate Taya and we wish her all of the best as she heads up to wine country…yes, I said wine country…she will definitely be seeing us all very soon!  And true friends stay friends regardless of geography.  And as I said to the ladies before we ate, this isn't a goodbye party…I don't do goodbyes!  It's a "we will see you soon" lunch!