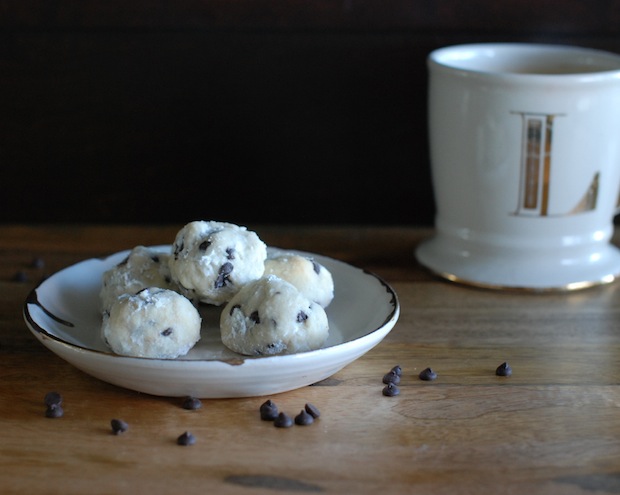 Christmas baking. It's a tradition and i usually spend a number of days making our favourite treats (like these or these) that we can't seem to celebrate without. This year, i just lost my mojo somewhere along the way. The thought of getting it all done was a bit overwhelming. So instead of beating myself up, i opted to simplify. I made two types of simple cookies and decided to release myself of any guilt i felt for not doing more. FREEDOM! That freedom may have been a touch short lived…only because our dog got into these cookies and ate all but 5 of them (why thank you for saving one for each of us family members). But upon making them a second time, after i was done throwing a fit, i realized just how quickly a batch could be whipped up. These cookies are good. Real good. Good enough AND easy enough that i think i'll be making more this weekend. So if you're scrambling to get something festive to bring to your next Christmas party, this might be right up your alley!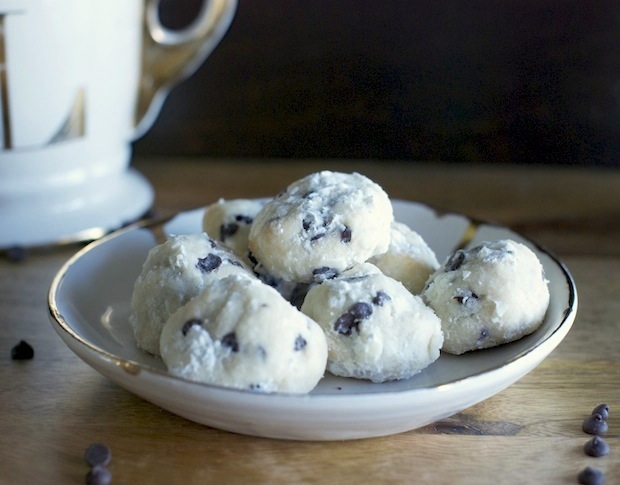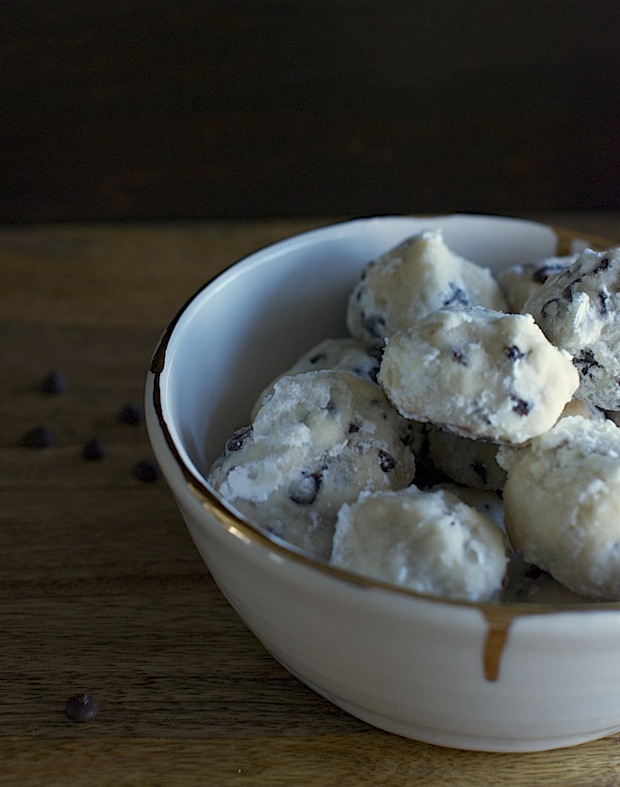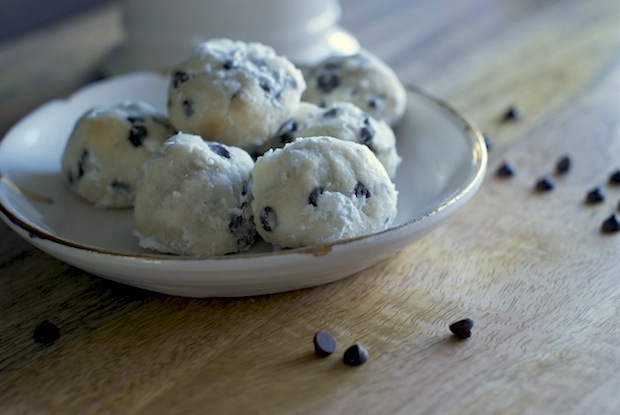 Easy Snowball Cookies
Ingredients
1 cup unsalted butter, softened
½ cup powdered sugar
1 teaspoon vanilla
2¼ cups flour
½ teaspoon salt
1 cup mini chocolate chips
Additional powdered sugar, for rolling
Instructions
Preheat oven to 375°F and line two cookie sheets with parchment paper.
Mix butter, ½ cup powdered sugar, and vanilla with an electric mixer until fluffy. Add flour and salt and mix until the dough comes together. Stir in the chocolate chips. If dough is too soft, chill it until you can work it easily with your hands.
Scoop 1 tablespoon balls of dough and place on prepared cookie sheet.
Bake cookies for 7-10 minutes until bottoms are just slightly brown. Remove from oven and cool for just a minute, until you can handle them. Fill a small bowl with powdered sugar and roll each cookie in the sugar until coated. Place on a rack to cool. (Once cookies are cooled, you may want to re-roll them in more powdered sugar.)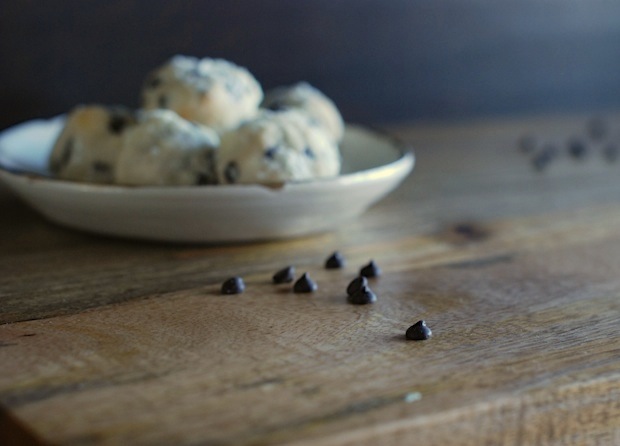 Happy Baking friends… i promise it won't take long! xo
ps…the gorgeous pottery used in the post is made by an incredibly talented local artisan…and is available on our online shop. The "drippy" gold is my favourite! Local pickup still available for Christmas…i know i want some for me too..