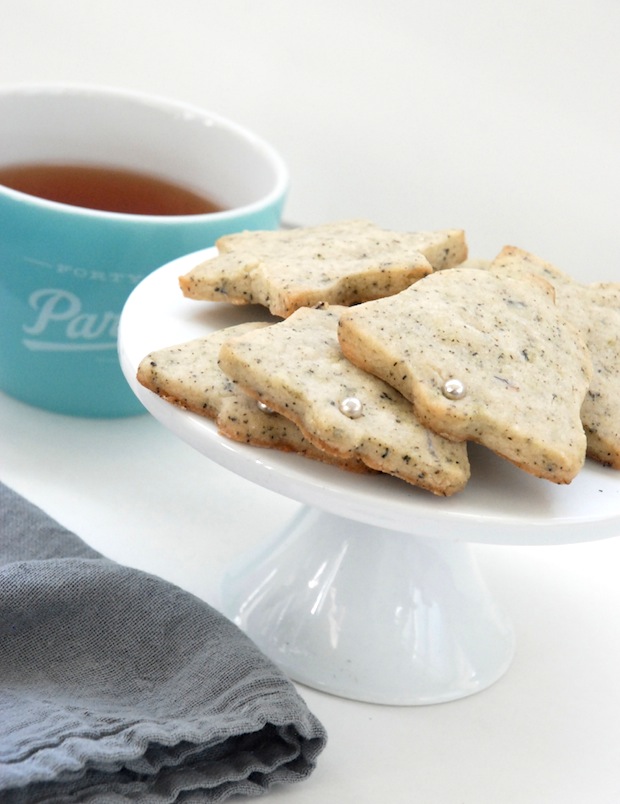 What is perfect with a cup of tea? Obviously shortbread is the perfect pairing! If you have been following me you might remember my post a couple of weeks ago about Christmas baking. i had nailed down the perfect chocolate cookie (Turtle Thumbprint Cookies to be exact) and was looking for one more recipe to add to my holiday repertoire. I found it and i'm sharing it with you today. London Fog Shortbread… this recipe makes a delicately spiced and buttery cookie that just oozes cozy holiday moments. If i'm honest, i'll tell you that i'd eat these cookies year round…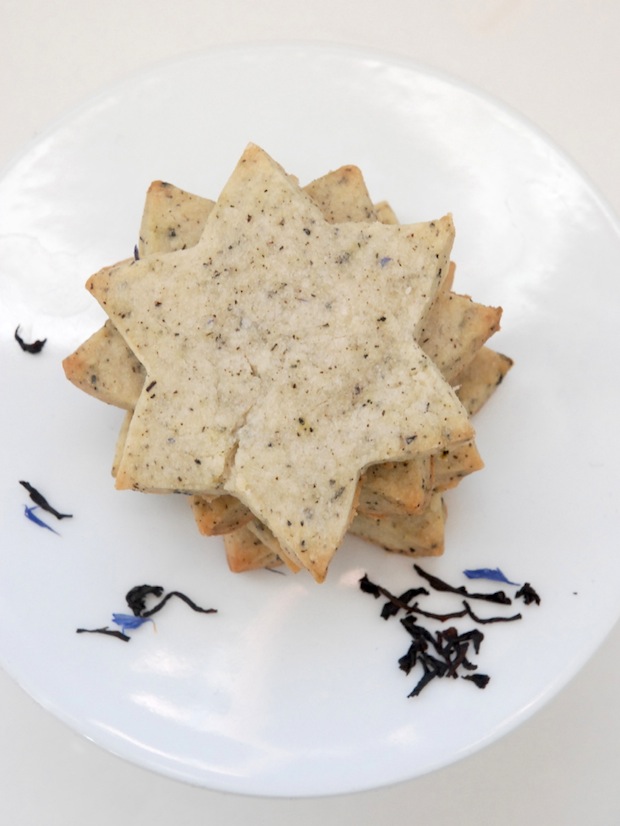 I happen to think that the Earl Grey tea i used might just be the best quality Earl Grey Tea ever. And the most beautiful… the purple flecks of cornflower petals in this black tea blend are such a pretty pop of colour.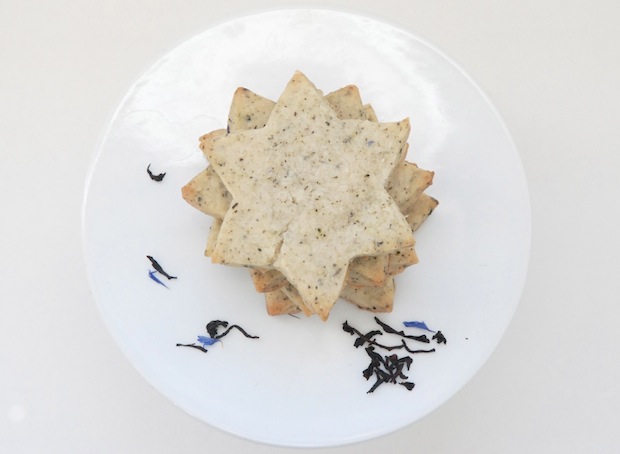 London Fog Shortbread
Author:
Jeran of Oleander and Palm
Ingredients
1 cup butter
⅔ cup powdered sugar
1¾ cup flour
1 tsp. vanilla
1 vanilla bean split and scraped (1 tbsp. vanilla bean paste)
2 tbsp. Earl Grey Tea (about 3 tea bags)..i put the tea in my Magic Bullet and pulsed it until it was coarsely ground.
Instructions
Cream the butter and sugar with an electric mixer.
Add the vanilla, vanilla bean, and the tea.
Add the flour and mix until the dough comes together.
Wrap the dough in plastic wrap and chill for at least 30 mins.
Pre-heat the oven to 350F.
Roll out the dough to a little less then ¼" on a well floured surface.
Cut out desired shapes.
Place on parchment lined baking sheets and chill the cut cookies for at least 20 mins. before baking.
Bake the cookies for about 12 mins. or until the edges are just barely brown.
Cool on wire racks.
These cookies freeze well in an air tight container.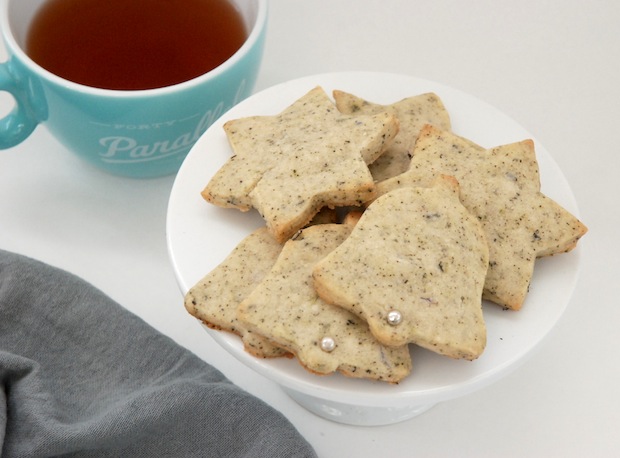 I've stored these cookies in an undisclosed location…but they've already come out of hiding a couple of times. I can't guarantee that they'll make it to Christmas. xo