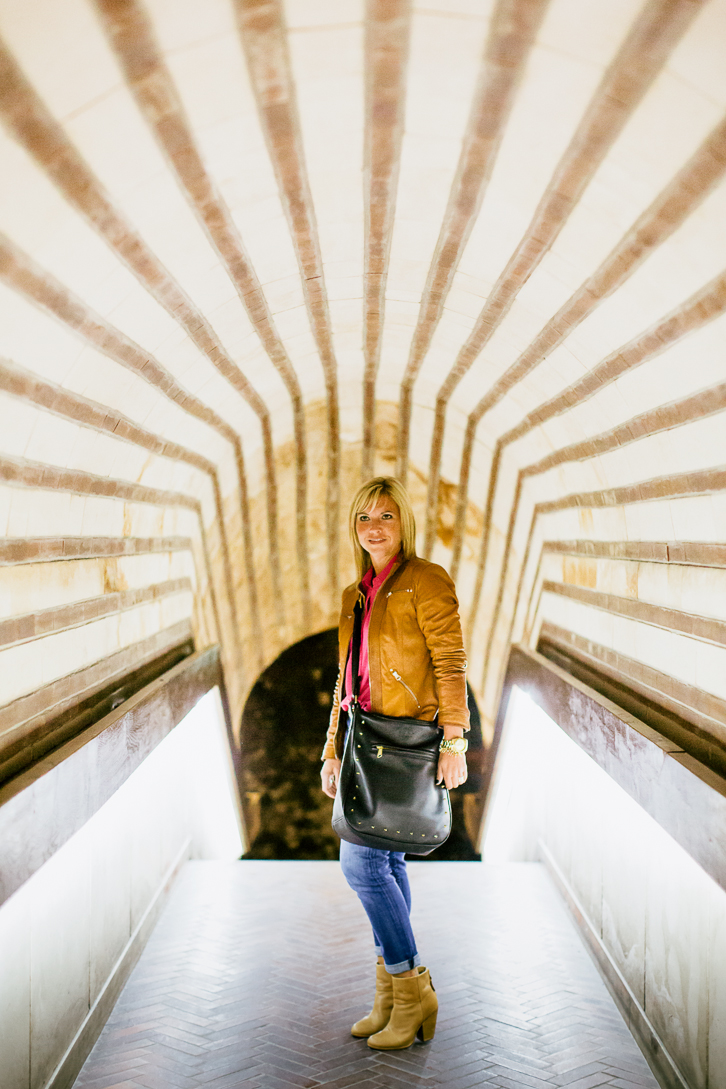 It's no secret that Laurel and I are huge Lloyd & Wolf handbag fans!  Laurel discovered them first and I hopped on the train shortly thereafter!  I love what Larissa, the founder and creative director, is all about.  She's a working mom with busy kids, just like us.  She loves fashion and has an edgy style….she can rocked studded boots like no one else!  And she loves to create beautiful things.  Her bags are all handcrafted and made in limited runs, and they are all designed here in Vancouver.  I'm loving supporting local artisans and companies that create unique, high quality goods and Lloyd & Wolf is at the top of the list here in Vancouver.
Shortly after Laurel and I booked our trip to Paris, we contacted Larissa about creating a bag for our trip. Here was our criteria…
the style needed to be cross body…hands free
large enough to carry passports, a wallet, a bottle of water, and anything else you might need to be out on the town touring for several hours
an outside zipper pocket for a cell phone
it had to look great and be versatile enough to use everyday
The crazy thing was that Larissa had already been thinking of a cross body bag…great minds think alike! She sent us some sketches and we provided just a little feedback and these beauties were hand delivered to us by Larissa in time for our trip to Paris!  And we were so honored when she named this bag "The Laurel".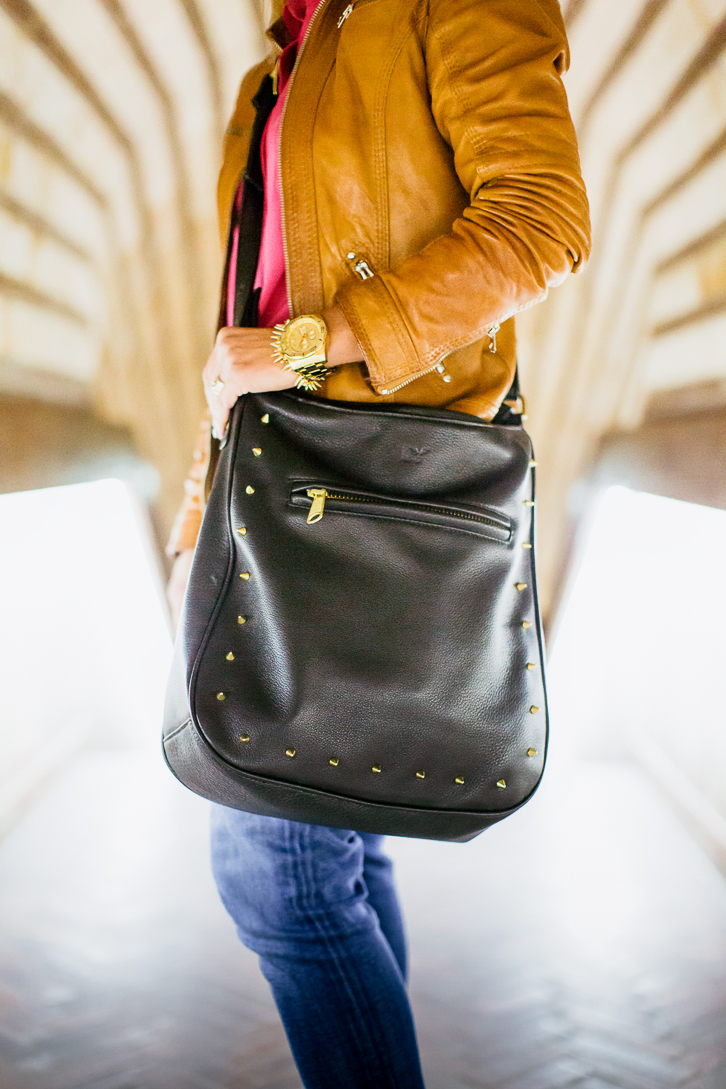 On our day trip to the Champagne Region in France, "The Laurel" was my companion and held everything I needed.  I think she looked pretty good at Moet & Chandon!  Look for more about our champagne tour on the blog in the new year
We are loving our bags…it's my every day now…making my other handbags slightly jealous!  I love that Larissa included two straps with easy to remove o rings allowing me to use it as a cross body or just use the shorter strap as a shoulder bag.  And the studs!!  This adds a bit of rock and roll to a classic shape.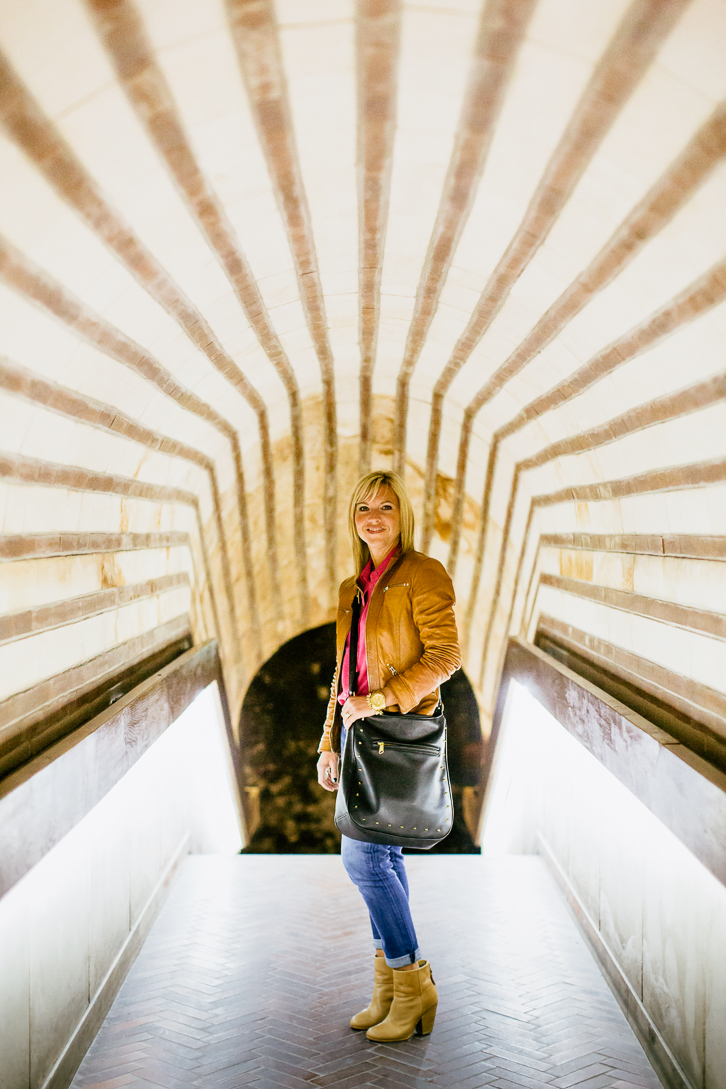 Yes, this bag is an investment piece.  It's versatility, functionality and classic lines mean it's going to be well used for a very long time!  "The Laurel" is available in black with gold hardware and port with nickel hardware.  Ahhh….decisions!
Another Lloyd & Wolf fave that Laurel and I have talked about is "The Rain" wristlet.  This is all you need for a night out…it holds your phone, a few cards or cash, and lipstick or gloss.  Done!  It's the little things that make all the difference and the studded hardware on the handle adds a chic touch to this wristlet. This makes a great Christmas gift, and check out the new Tiger and Cheetah versions…rrrrr!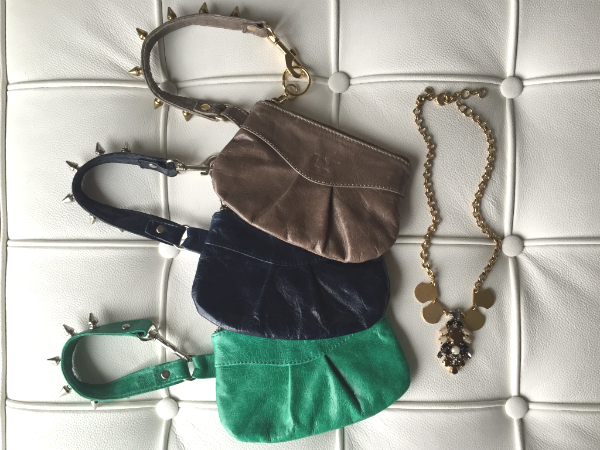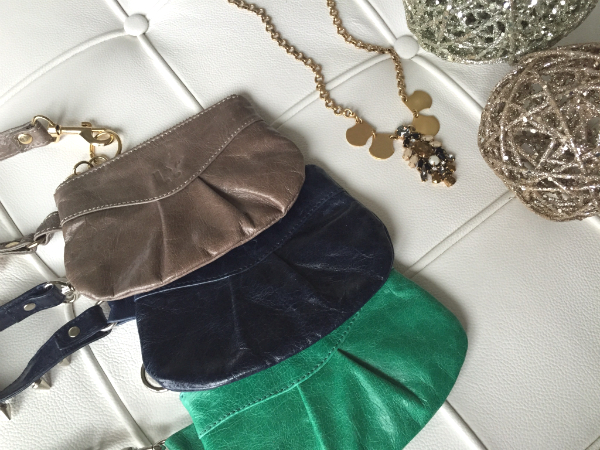 Necklace from J.Crew | similar here and here
Laurel and I are buying locally as much as possible this Christmas and I can guarantee that anyone on your list that opens up a package under the tree from Lloyd & Wolf will be thrilled.
"The Laurel" handbag photos courtesy of Post Photography