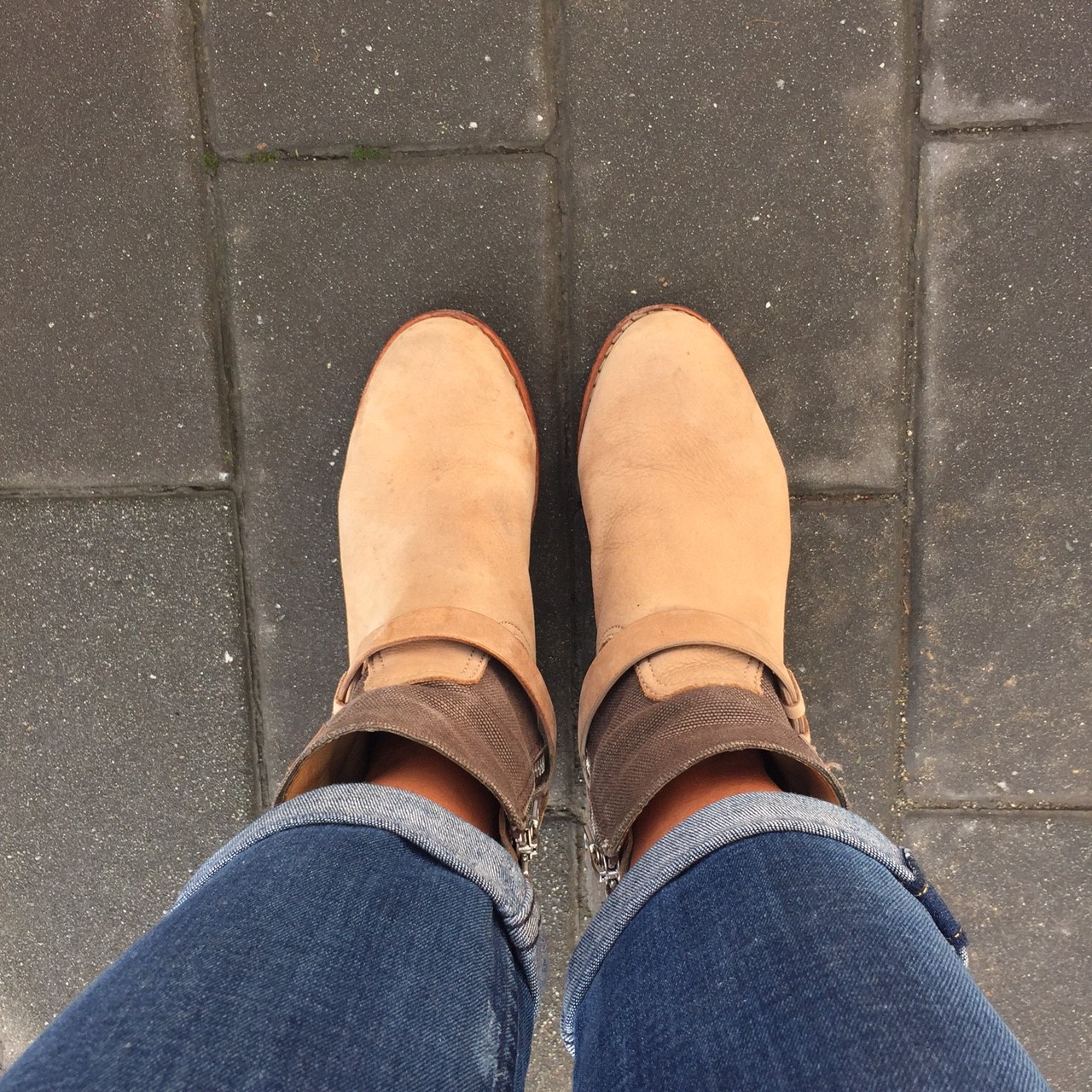 The weather in the Vancouver area has changed quite dramatically in the last week.  We've gone from having one of the driest and warmest summers on record to wind storms, power outages and torrential rains!  Usually I gradually transition from flip flops to closed toe shoes, but this week called for drastic measures…and that meant booties!  As Laurel mentioned here, booties are the perfect footwear to transition from summer to fall.  They look great with dresses, tights and your favorite jeans.  For me they key for this time of year is a great neutral pair.  Black just seems too harsh and too wintery.  And a great neutral pair elongates the leg…and I'm all for that!
The Canadian dollar is taking a major hit right now, severely hampering my online shopping habits…but the selection south of the border just can't be compared.  So, I've rounded up some great picks that are under $150, US that is.
Here's the criteria I used to pick out my faves…
neutral
under $150
leather…longer lasting than man made materials or suede
comfortable…either flat or mid heel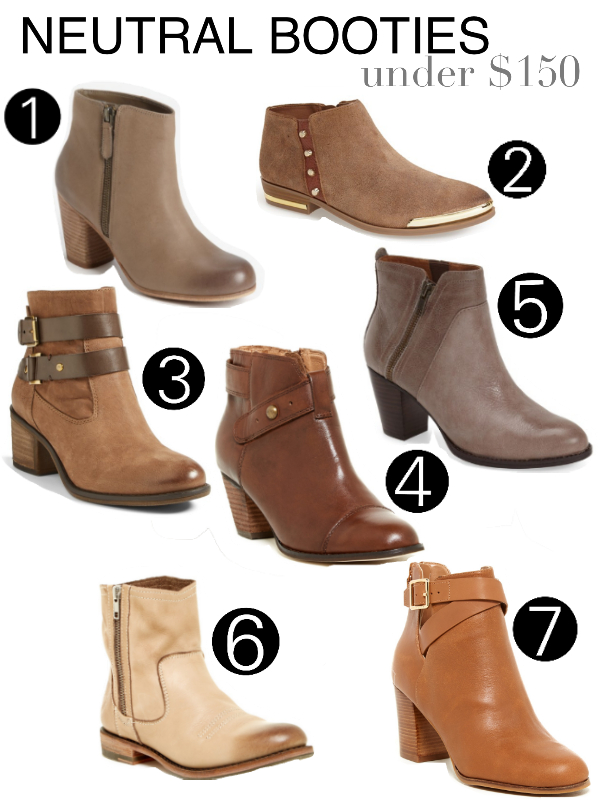 1. Trolley Ankle Bootie in Grey $99.95
2. Indigo Bootie in Wicker $109.95
3. Linden Leather Bootie in Tobacco $149.95
4. Auburn Bootie in Mahogany $99.97
5. West Stacked Heel Boot in Grey $149.95
6. Side Zip Boot in Taupe $139.97
7. Nilla Bootie in Pecan $149.97
A number of my picks are on clearance right now, so they really are a great value.  And I can guarantee from experience that you will wear these season after season…making the exchange rate a wee bit easier to justify!