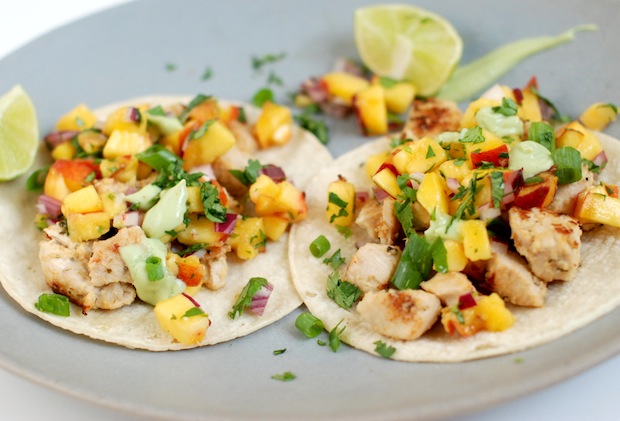 Mexican food gets me every time…taco tuesday in our house is a real thing…so is taco wednesday and taco monday on occasion. So many different variations can be made…with a couple of staple base ingredients: lime, cilantro, avocado. I love em all! This chicken taco variation is super fresh tasting. And heaps more healthful than the traditional ground beef, cheese, sour cream version (though let's not diss that one…it's a classic). But feel free to gobble a couple of these up without feeling too guilty… i know i did! I also used the leftover chicken and salsa the following day on my lunchtime salad. Delicious!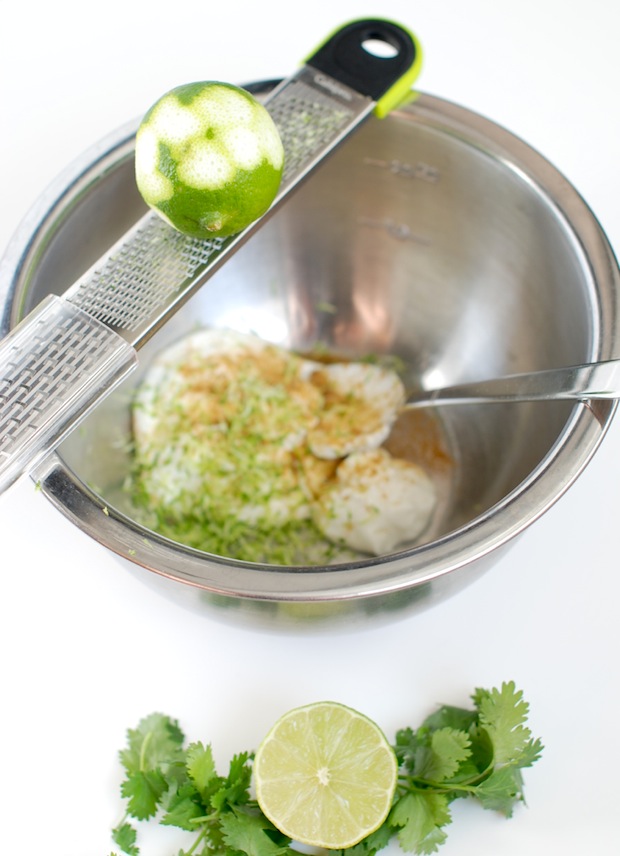 I made up this marinade by combining some of my favourites: lime zest and juice, cilantro, plain yogurt, cumin… let your chicken marinate for a number of hours to allow the flavours to do their thing…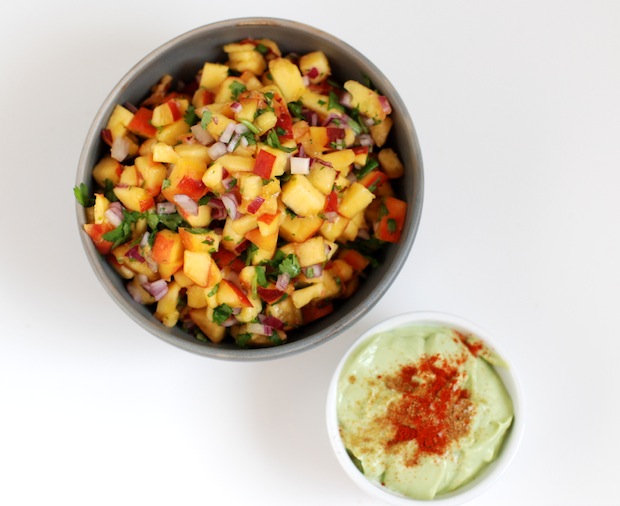 A fresh peach salsa and avocado cream from Jillian Harris' blog were the perfect compliments to the chicken. I made some slight tweaks to the avocado cream. I used less buttermilk and added a touch of olive oil.  I also stirred in a generous helping of smoked paprika to give additional flavour.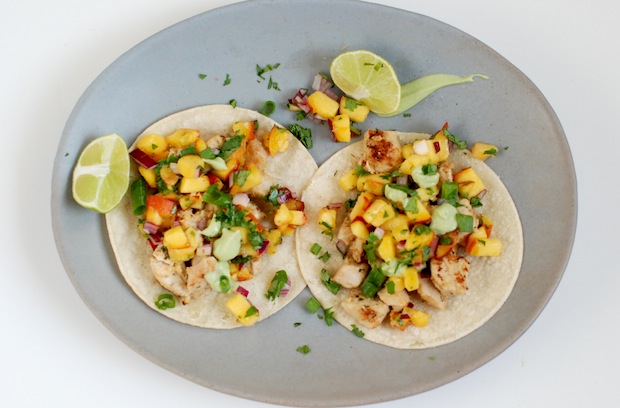 Chicken Tacos
Ingredients
1 cup plain greek yoghurt
1 bunch cilantro, chopped
¾ tsp tsp cumin
juice of 1 lime
¼ tsp smoked paprika
½ cup olive oil
coarse sea salt
freshly ground pepper
6 chicken breasts, chopped into small pieces
corn tortillas
Instructions
Mix all ingredients together.
Combine with the chopped chicken breasts and place in a ziploc bag.
Allow chicken to marinate at least 1 hour.
Saute chicken allowing it the juices to evaporate.
Spoon onto warmed corn tortillas.
Top with salsa and guacamole, roughly chopped cilantro and freshly squeezed lime juice.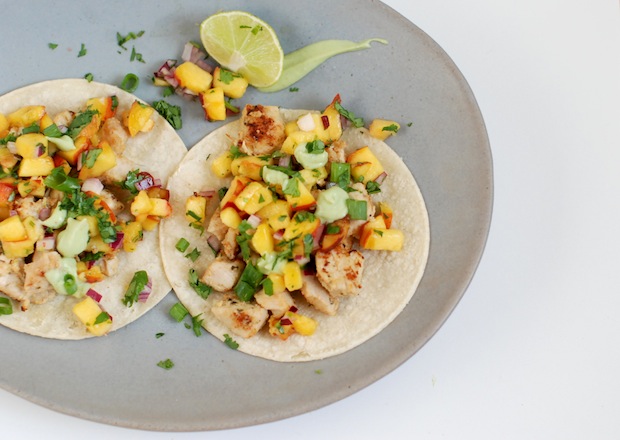 Enjoy!! xo