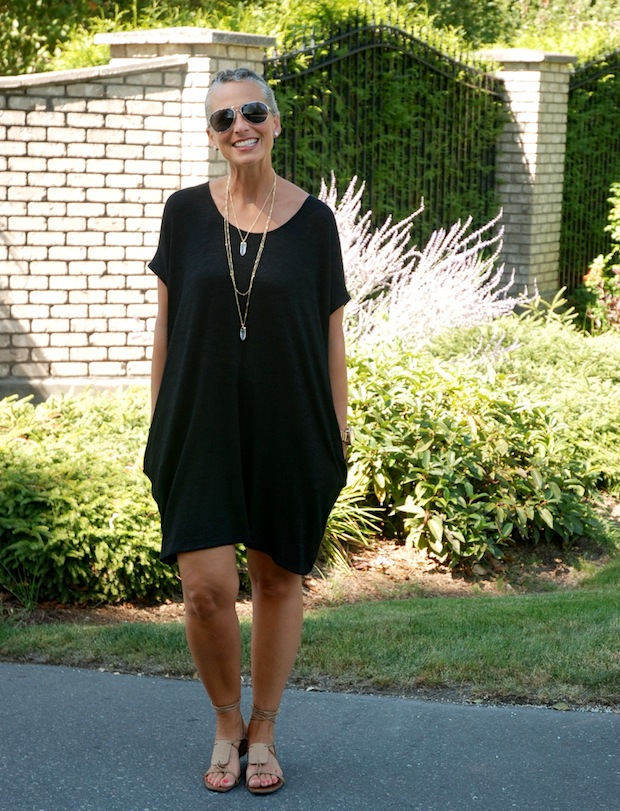 It's happening…the "f" word is being dropped with increasing frequency. Yep, fall is approaching. i'm hearing talk about chunky sweaters and boots and cozy scarves. Am i the only one who holds onto summer like a 2 year old with a lollipop? The struggle is real.
One way to make the transition a bit more gentle is to task yourself with taking summer pieces and find a way to give them a longer life. I'm not planning on packing my summer clothes up any time soon. Rather, i'm looking for ways to slowly adapt pieces and add layers when needed. Cooler evenings and crisp mornings are going to come. Fact of life. Here's an easy way of taking a basic unstructured dress and wearing it well into the fall.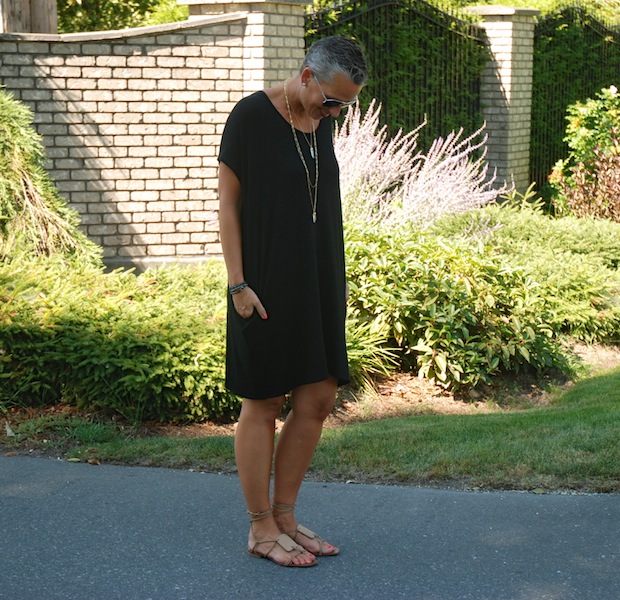 This simple black jersey knit dress has been so easy to throw on this summer. Adding a sweater cardigan, chunkier as the temperature dictates, gives more coverage and warmth. I prefer to keep the length very similar to the length of the dress hem. Not too much longer or shorter.
A pair of booties substituted for the sandals gives a more appropriate fall vibe.  Stretch out this look longer with a pair of opaque black tights. A simple dress like this can become wearable year round and act as a neutral base for many different looks.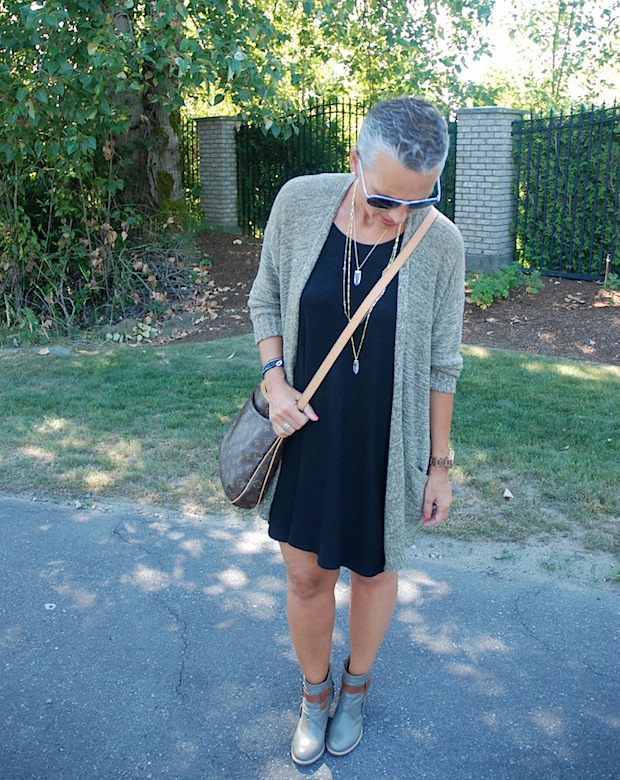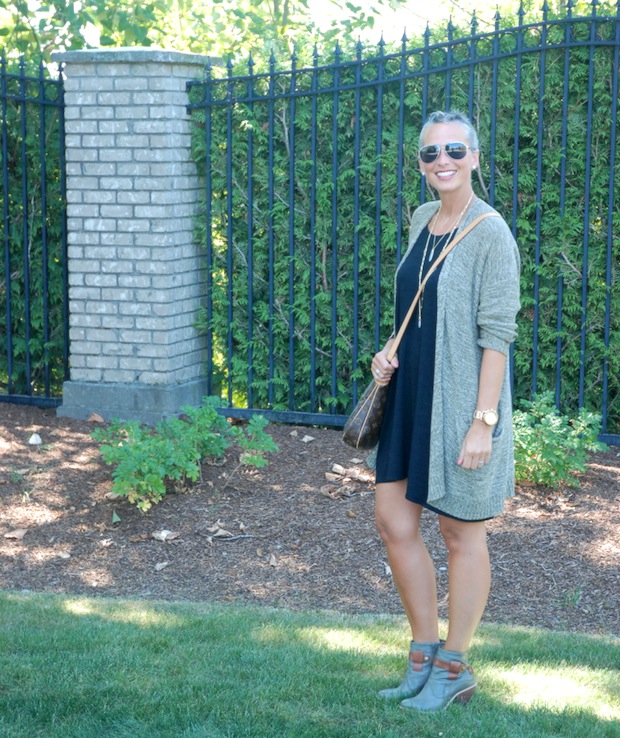 So before you begin the dreaded task of packing away some of your summer favourites, get creative and see how you can stretch out their wear…i'll be doing the same!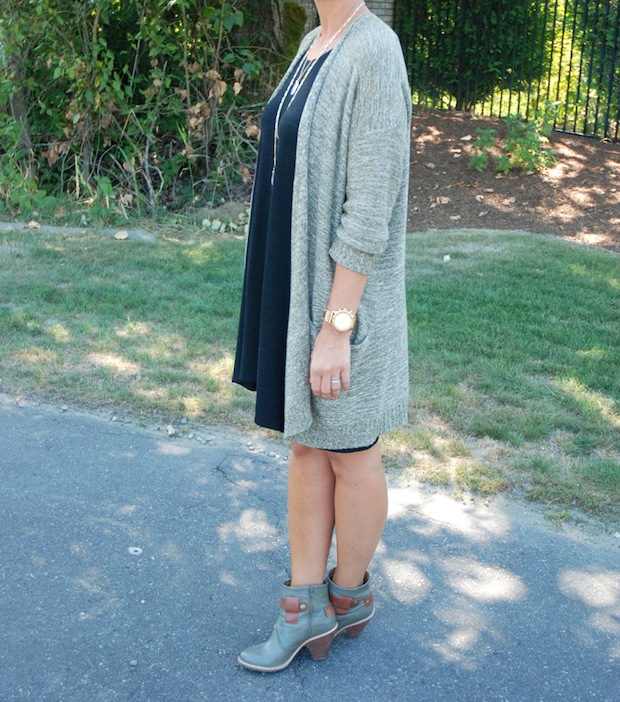 Outfit Details  | Dress | Cardigan, old, similar here and here | Booties, old, similar here and here | Sunglasses, updated style | Necklace |