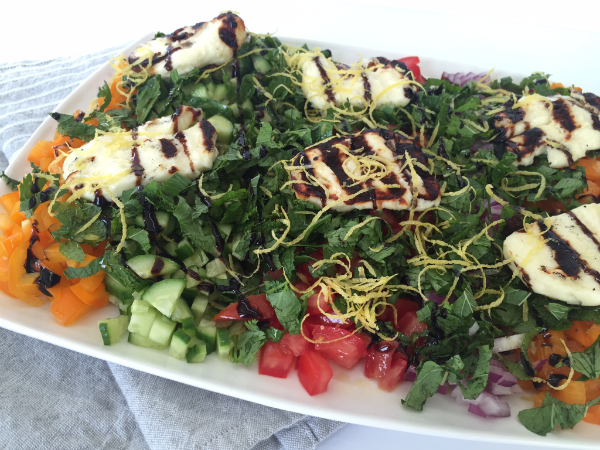 I love trying new dishes at restaurants and then recreating them at home.  We were recently at Nuba in Vancouver and had their Grilled Halloumi appie.  Halloumi or halloom is a Middle Eastern cheese that has a very high melting point, which makes it perfect for grilling or searing.  So I didn't actually recreate the dish…that's next!  But I did see a salad on Pinterest that I had to make and knew I wanted to top off with grilled halloom.  See…going out for dinner is very beneficial…I come home inspired to try new things.

Israeli Salad with Grilled Halloom
Author:
Adapted from Feasting at Home
Ingredients
2 large tomatoes
2 large orange peppers
3 mini cucumbers
½ red onion
¼ cup fresh cilantro
¼ cup fresh mint
4 Tablespoons olive oil
Lemon (juice and zest)
2 Tablespoons rice vinegar
Salt and pepper
250g halloom or halloumi cheese
olive oil
balsamic glaze
Instructions
Heat barbecue to medium low heat
Chop tomatoes, peppers, cucumbers and onions into a very fine dice. The smaller the better.
Place in lines on a deep platter.
Chop up fresh herbs and top veggies with them.
Zest the lemon and set aside.
Juice the lemon and combine with olive oil and rice vinegar and season with salt and pepper to taste.
Cut cheese into ⅓ inch slices.
Brush each side of the cheese with olive oil.
Place cheese on the barbecue and turn after grill marks develop, about 2 minutes on each side.
Pour dressing on salad. Top with grilled cheese and garnish with lemon zest.
You can further garnish with a drizzle of balsamic glaze.
This salad is so pretty and colorful.  I love keeping the veggies separate in lines on a deep platter.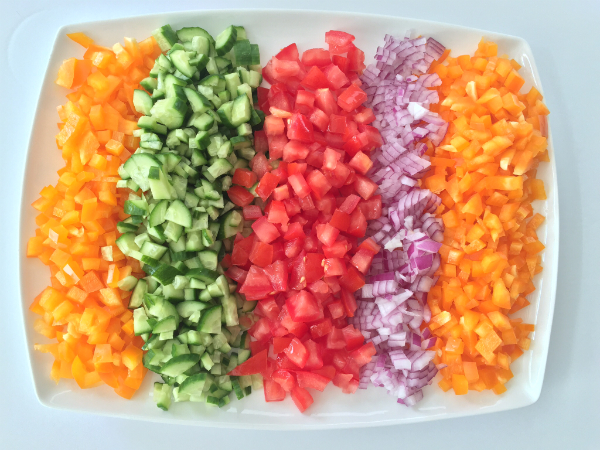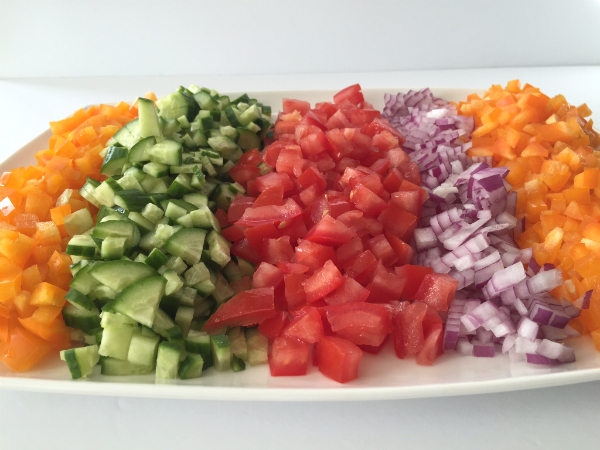 For a more casual presentation, you can place everything in a bowl and toss it together and serve the grilled halloom on the side.
Before I made this salad, I was thinking it might taste too much like Greek salad as the ingredients are quite similiar.  But the dressing and mint especially give it's own unique flavor.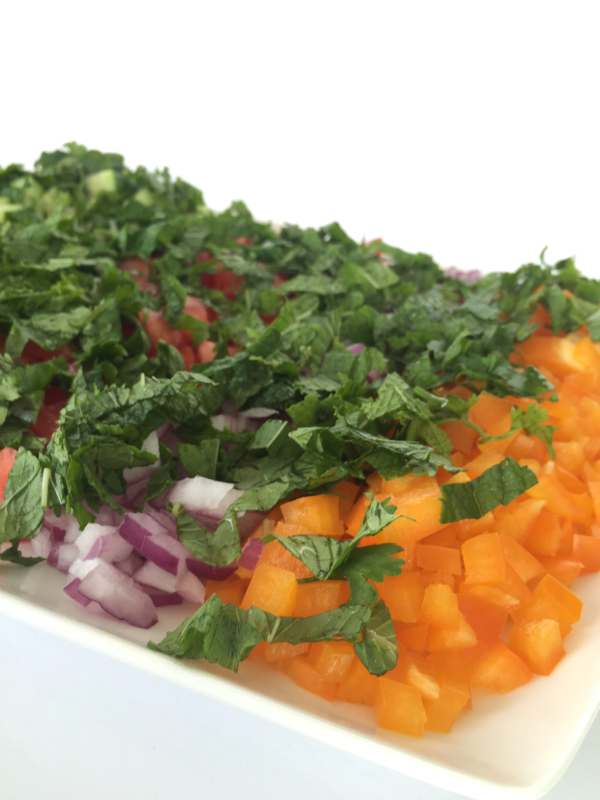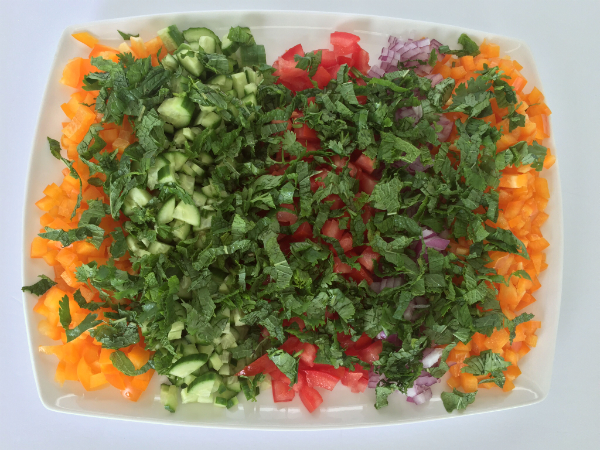 The halloom grills up very quickly!  Watch is carefully and do make sure to brush each side of the cheese with olive oil before grilling or it will stick to the grates.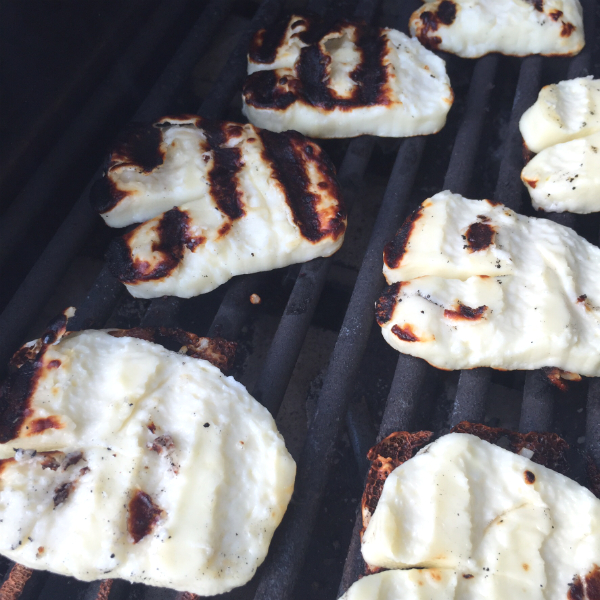 I love this salad with this grilled chicken for dinner.  Or you can serve it on it's own for lunch with some pita and hummus.  The flavors are light and fresh.