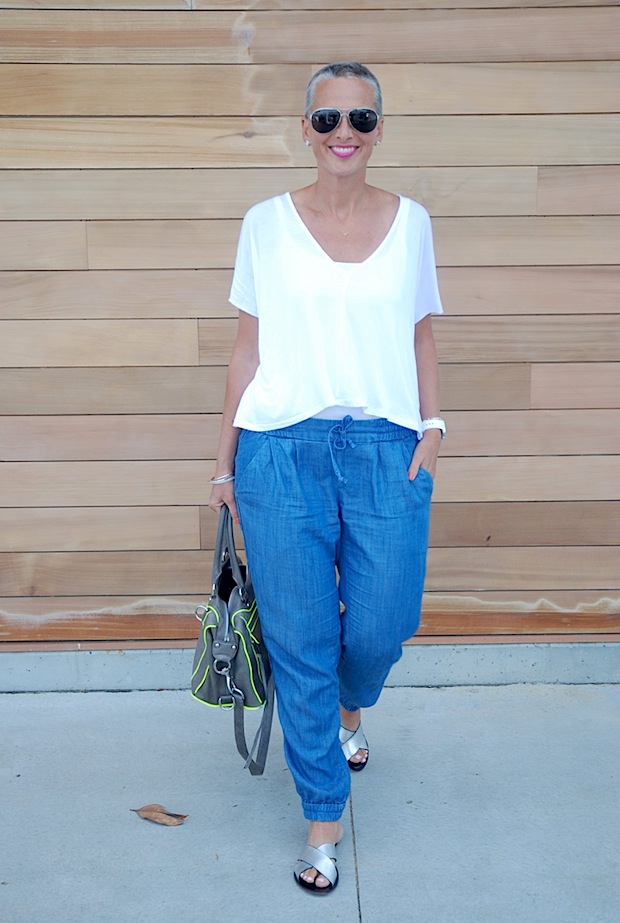 Hey friends! Hope you had a wonderful weekend! We enjoyed every moment of it: soaking in the sun, spending time with friends, eating al fresco and generally just doing the summer "thing". I really do think i was born to live in a warm, dry climate. Every morning that starts with bright rays shining into my bedroom is rewarded with a little internal fist pump. I love it.  I've also been a-ok with ditching my jeans and other structured bottoms. Truth is, my body is going through some not-so awesome changes. Since i began the next chapter in my treatment..hormone therapy…there's been a physical rebellion.  Daily walks, hikes, biking and ab workouts can't overcome the pounds that are slowly making their way onto me. Ignorant, right? That's what i think! I'm not giving up…don't get that idea. But…at present, i'm going with a saying that we drilled into the kids when they were little "you get what you get and you don't get upset". I'll save the rest of that conversation for another post…
In that vein, i'm loving these chambray joggers…they look comfortable because they are. Incredibly so. They are perfect to slip on when heading out for an evening. My favourite is to pair them with crisp white, but really they are a blank canvas to add most any colour to.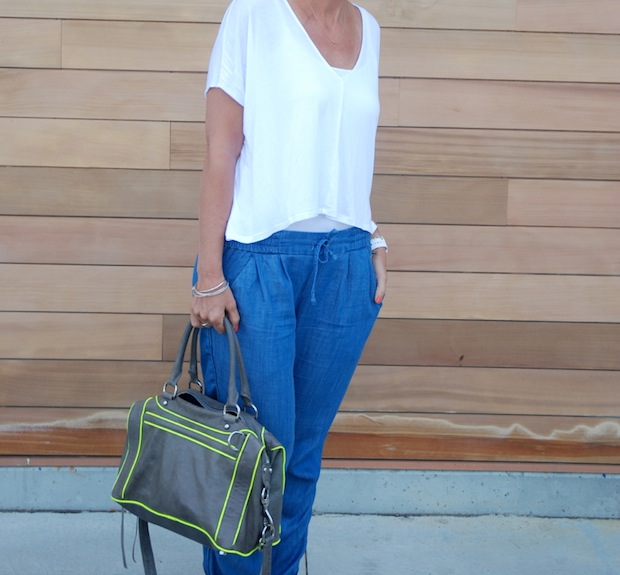 These joggers are travel-perfect as well… the loose, easy cut is road-trip and flight worthy, while still allowing you to feel polished.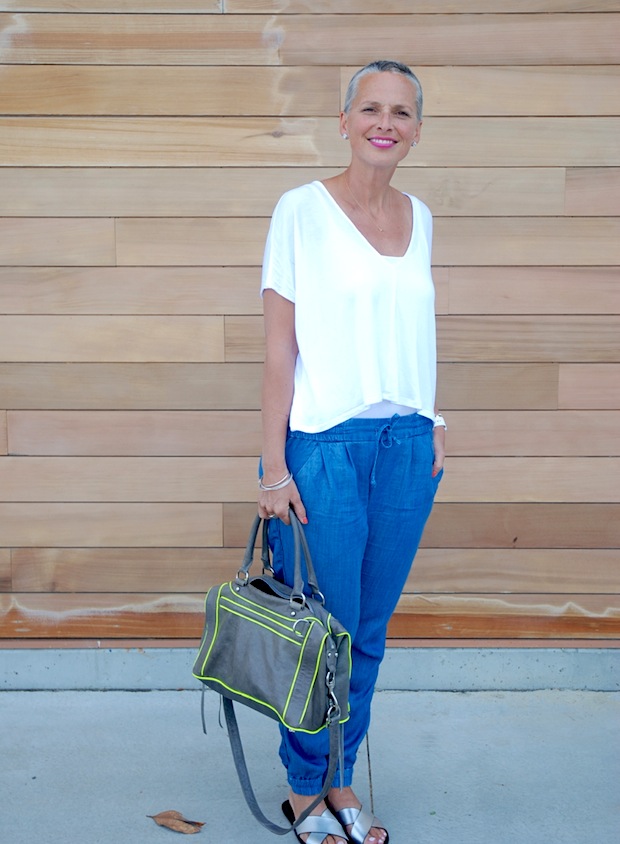 Outfit:| Joggers here and here | Tshirt, similar here and here| Tank, old, similar here | Sandals | Purse, old, similar here | Sunnies |