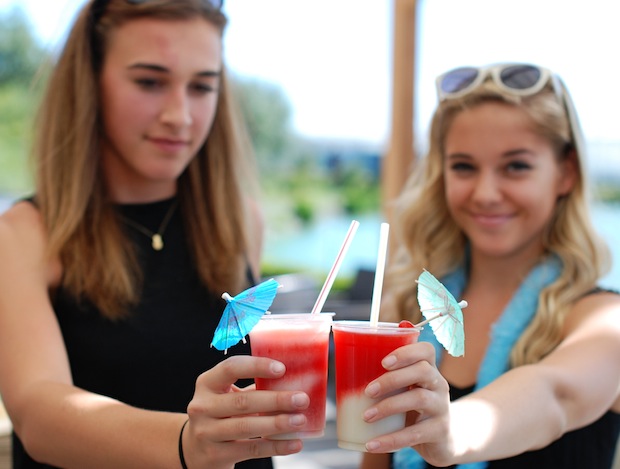 You got half the deets from Pam on the Sweet 16th Bday party we threw for each of our eldest girls recently…and it's my turn to add my 2 cents. Pam and i had alot of fun putting this party together. Working with a theme that the girls got excited about was a great place to start. A Hawaiian luau was a theme that had endless ideas. We narrowed them down and chose details that we knew Berkeley and Lexi would love.
The colourful palette of turquoise, lime and orange was most definitely aloha-ish…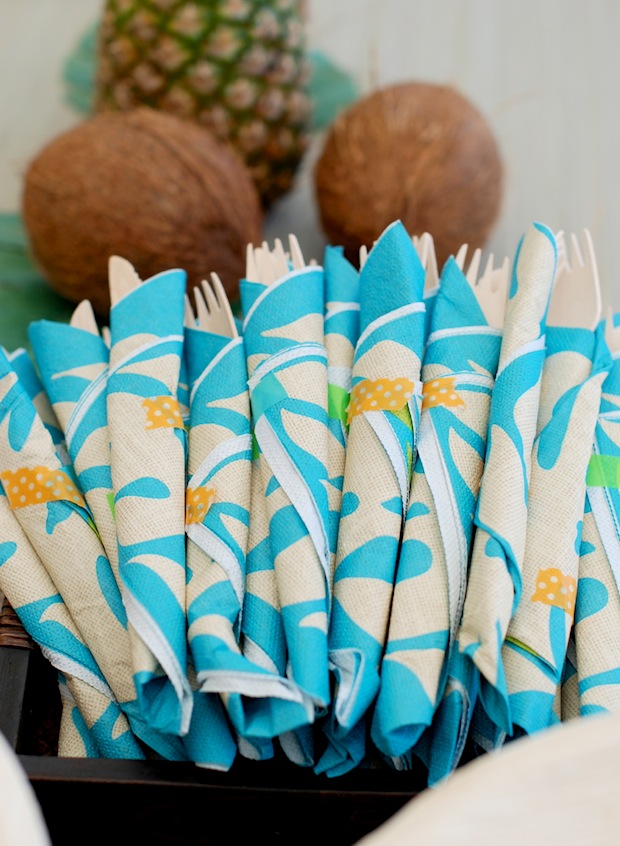 We kept dishes disposable, but opted for bamboo style plates and cutlery to fit the more tropical look. I also hunted down ever-elusive coconuts to lend some authentic Hawaiian vibes. I thought i would be sure to use them after the party. Yep, didn't happen. For a couple of reasons. First, after the effort of hosting an event, who feels like cracking coconuts? And second, if you overcome the first reason, just know that trying to extract the coconut flesh from the shell is, in a word, hideous. Buh bye.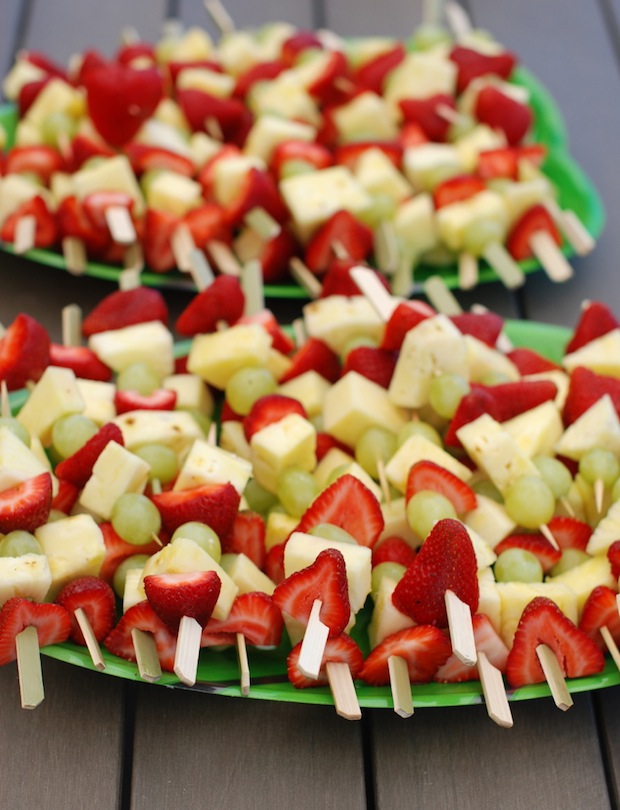 In keeping with all things Hawaiian, we wanted to have a tropical feast… this included lots of fruit and an authentically smoked pig. Our hubbies were all over that. The smoker arrived in the morning…and by dinner time we had delicious pork!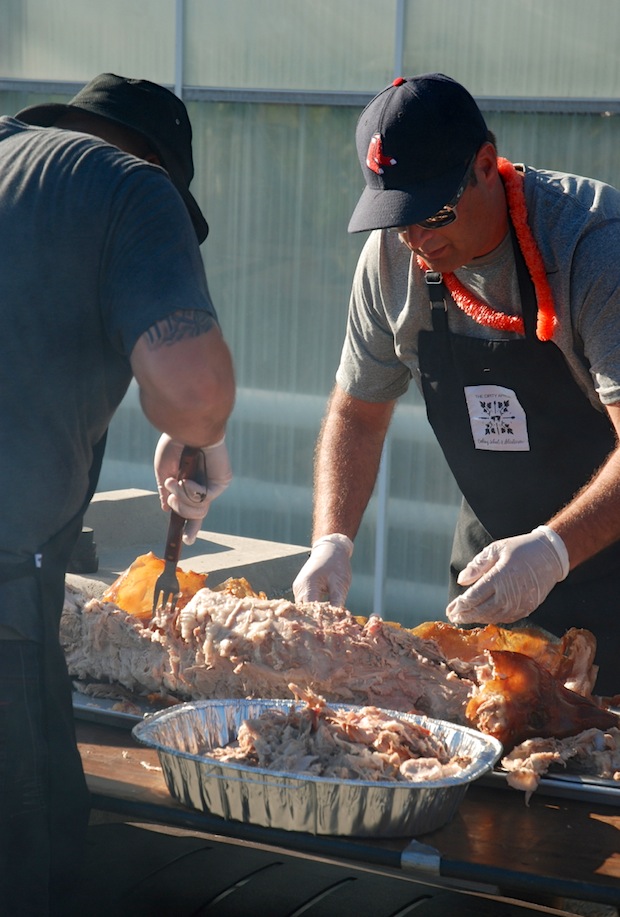 Pam made a coconut rice to go with the pork…i've told her she needs to post the recipe. It. was. divine.  We also each made a slaw… this mango one and another with pineapple. Fresh and light to pair with the pork and rice.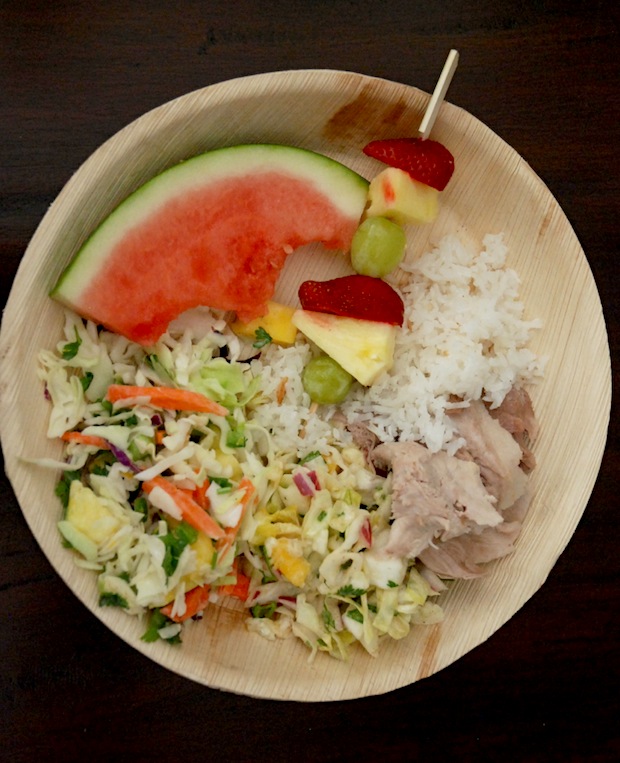 One can't go Hawaiian without a lava flow…right?? We happen to have an awesome friend who helped us out in this department (thanks Mike of Paz Fuels!!). Coconut slushy on one side, strawberry slushy on the other. Mix em together, top with a maraschino cherry and umbrella and you're pretty much doing the hula!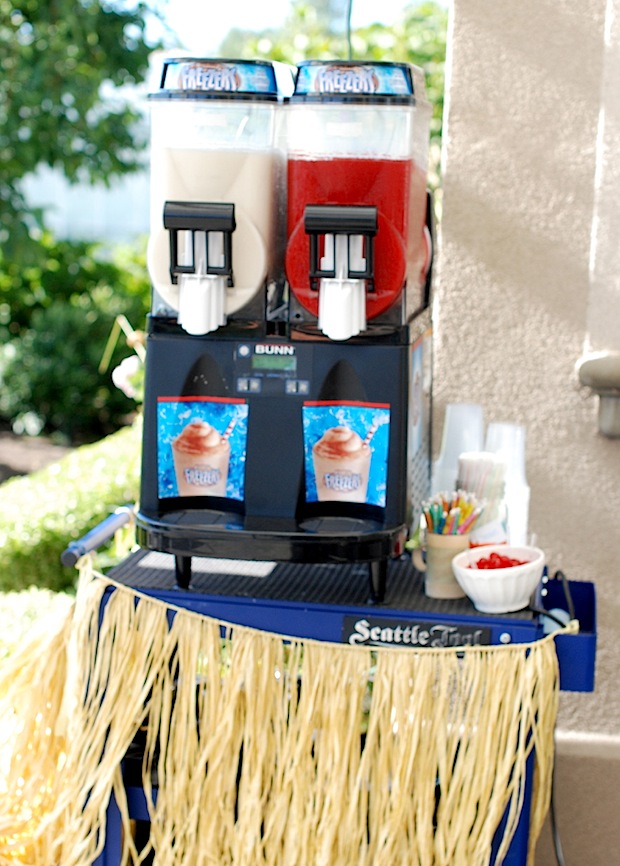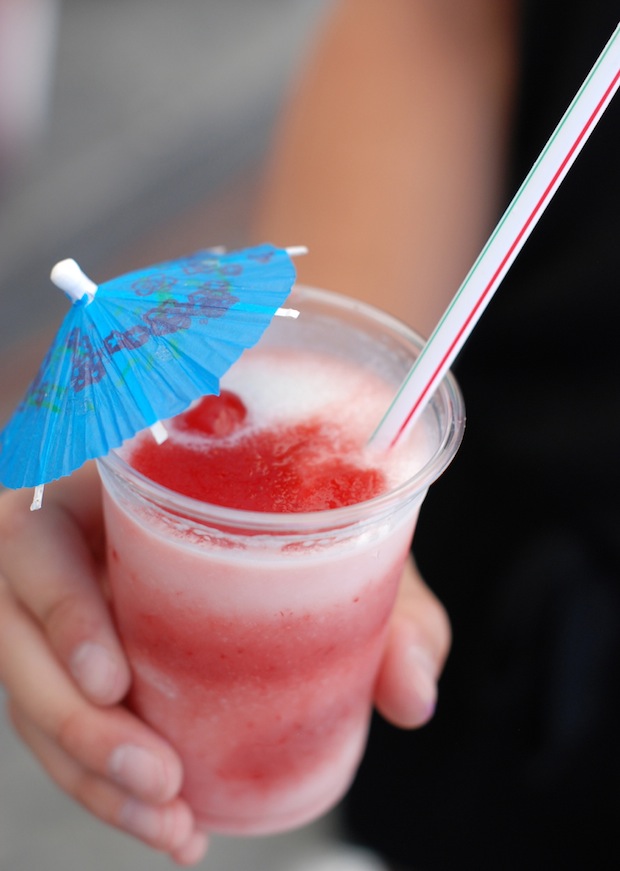 And the candy, oh the candy…bane of my existence! Why does one or two pieces become a handful and then i'm pretty much filling my purse?? It's a problem.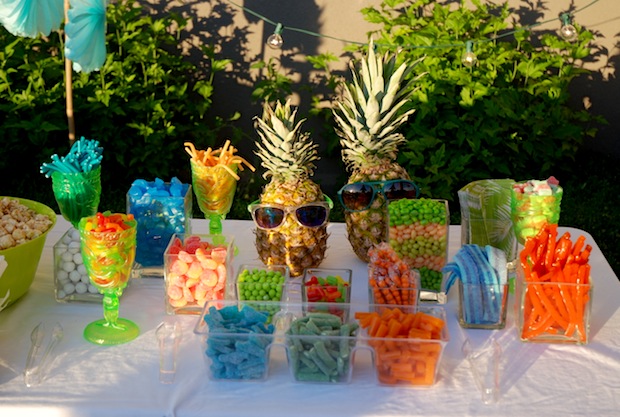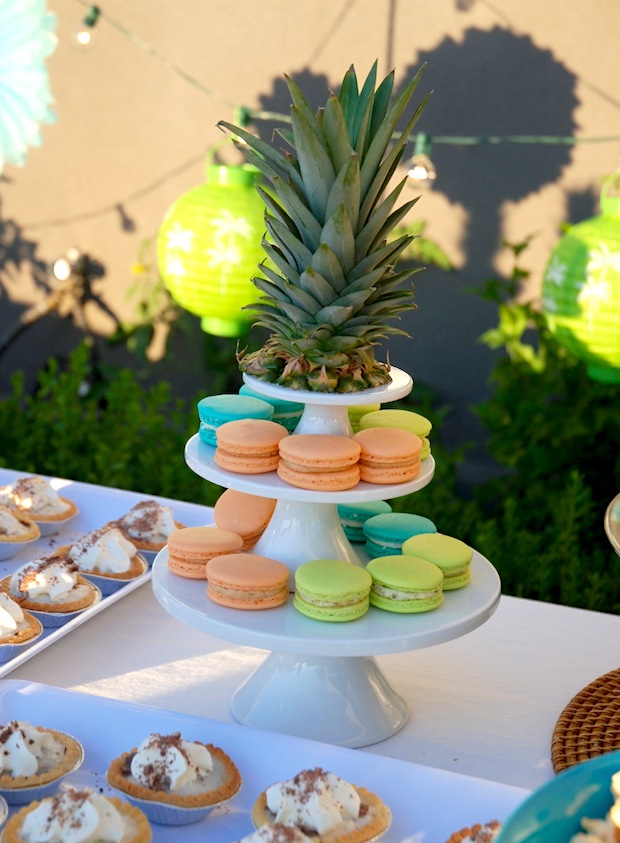 A very awesome addition..that we couldn't have planned for…was the gorgeous sunset. Minus the palm trees, but hey…that would be a bit over the top! It was a stunning evening that probably only us adults noticed!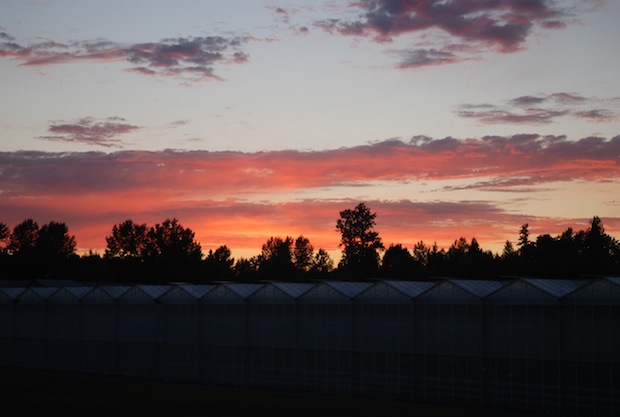 In the end, the party's success was based soley on whether or not Berkeley and Lexi had a great night. And i'm glad to say that they both agreed: mission accomplished. But we would be lying if we said we didn't have a blast putting together the details. It's just what we like to do…in the vein that the little details can be the cherry on top (of the lava flow!).  We felt that these girls deserved it xo