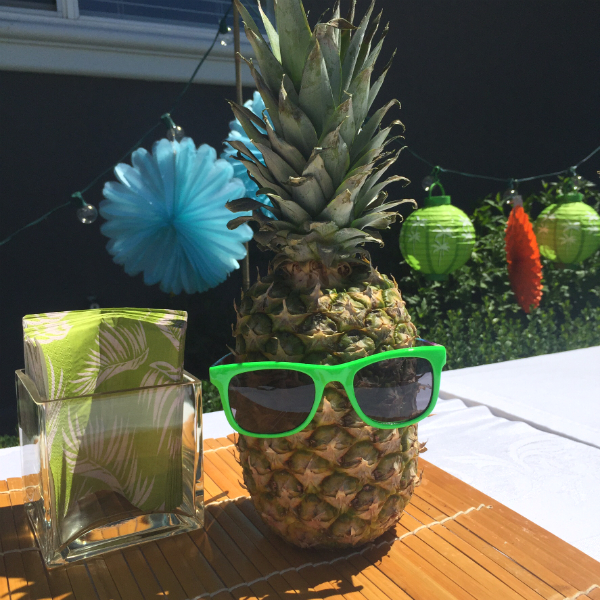 Laurel and I hosted a joint 16th birthday party on the weekend for Berkeley and Lexi…Berkeley's birthday was end of April and Lexi's is coming up in October, but they really wanted an outdoor party and in the Vancouver area, you can only do that in the summer.  The weather was PERFECT!  Laurel and I have been hosting events out at our farm for about 10 years and this was the first time that we haven't been stressed about the weather!  Yes!!!!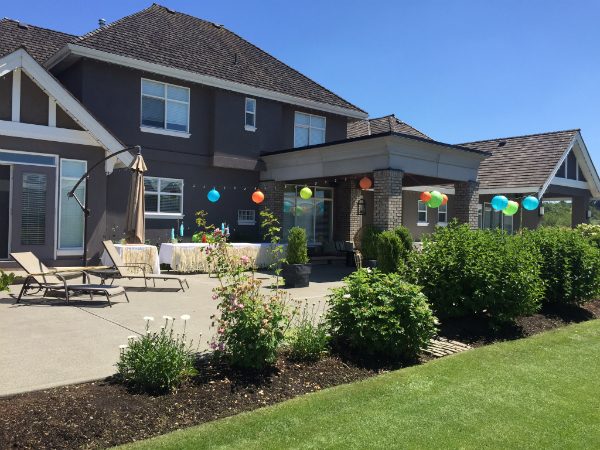 During one of our workout classes, the idea of a pig roast was raised and our girls both LOVE Hawaii, so we knew that a luau theme would be perfect.  We took inspiration from the Paperless Post invite we sent out….vintage Hawaiian with lime green and orange and we added a bit of aqua blue in the decorations.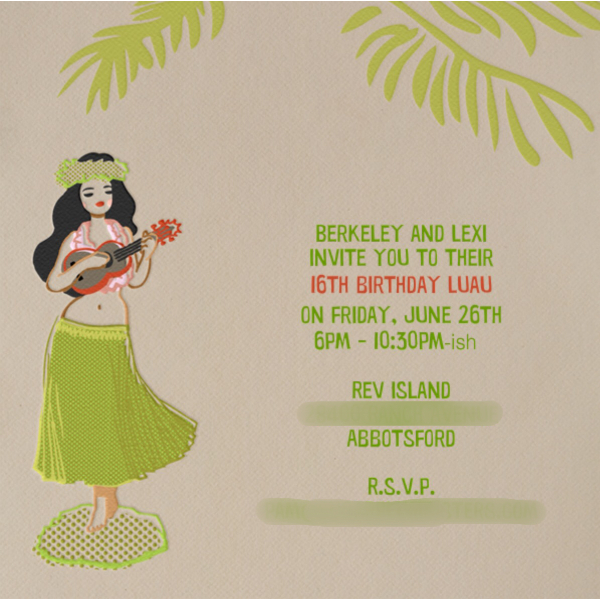 Laurel and I have homes on our family pepper farm..it's about a 2 minute walk from one house to the other.  So we decided to host a bit of a progressive event.  Dinner, including a pig roast, volleyball and swimming were at Laurel's house and dessert, a movie and s'mores were at my house.  It's a bit backwards, but I'll talk about my part of the party first and Laurel will post about her part very soon.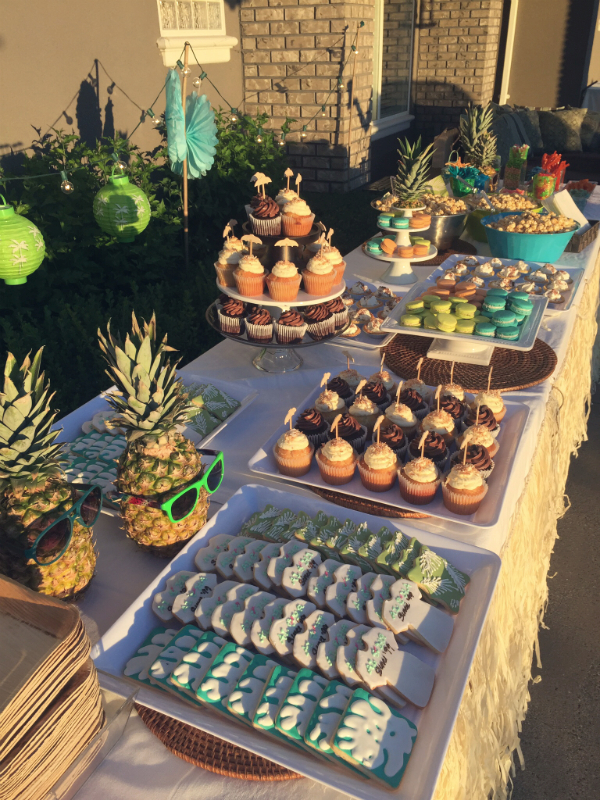 The dessert menu was super fun to put together…maybe because I love coconut so much!  We got coconut, pistachio and salted caramel macarons from La Belle Macaron.  They literally disappeared…the kids were seriously digging the macarons!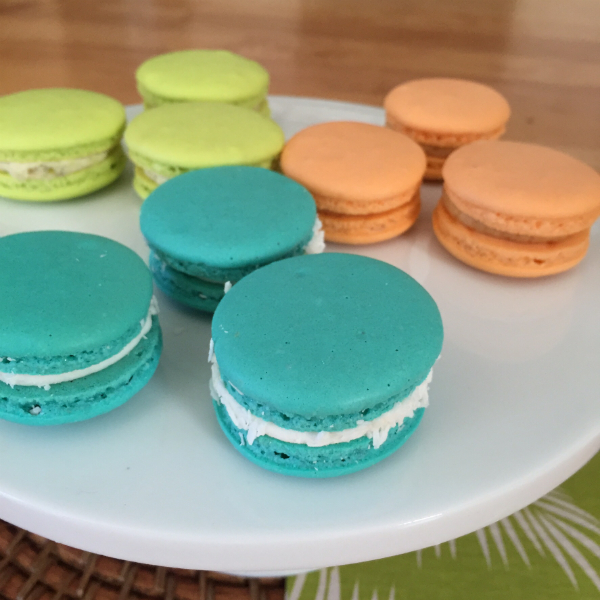 We showed Pam from Pam's Cookies the serviettes and giveaways and she created some amazing sugar cookies that went perfectly with the theme.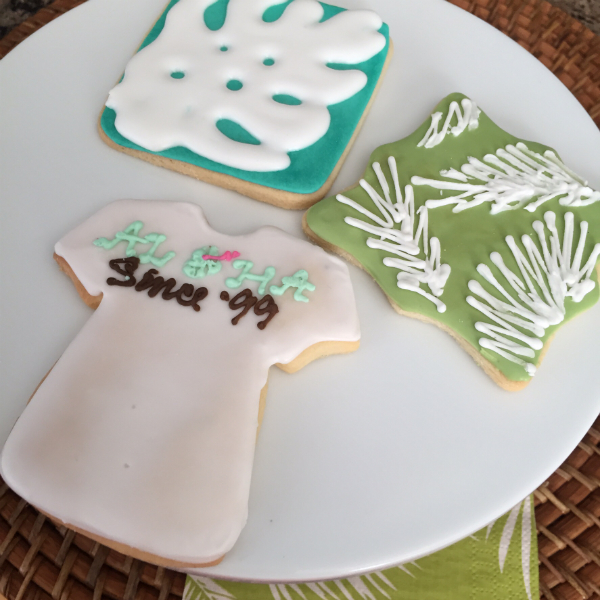 Berkeley and I made haupia pie tarts…just like the ones we had at Ted's Bakery in the North Shore.  We went with chocolate cupcakes…every party needs some kind of chocolate…and coconut cupcakes from Reddy Made Cakes…they are worth every single calorie.  So moist (I know, that word!) and the buttercream is rich and dense.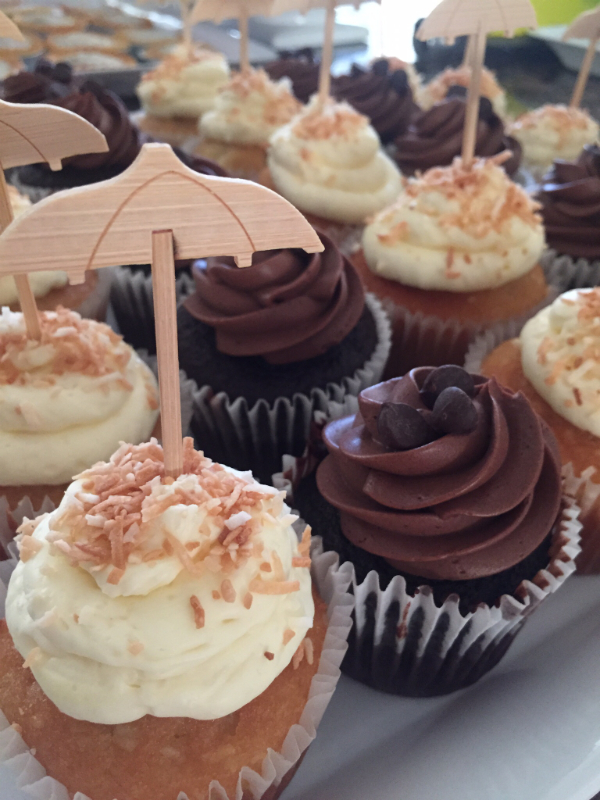 The candy bar was a huge hit.  We have found that whether the event is for adults or kids, a candy bar is always very popular.  We like to find candies that go with the color theme.  Sometimes that can be challenging, but this time is was easy.  Orange fuzzy peaches and Crush licorice, Jelly Belly's in lime, green and aqua, blue gummy whales and live wires were a few things we found.  Berkeley stamped parchment bags with "Aloha" and kids filled them up with candy and kettle corn too.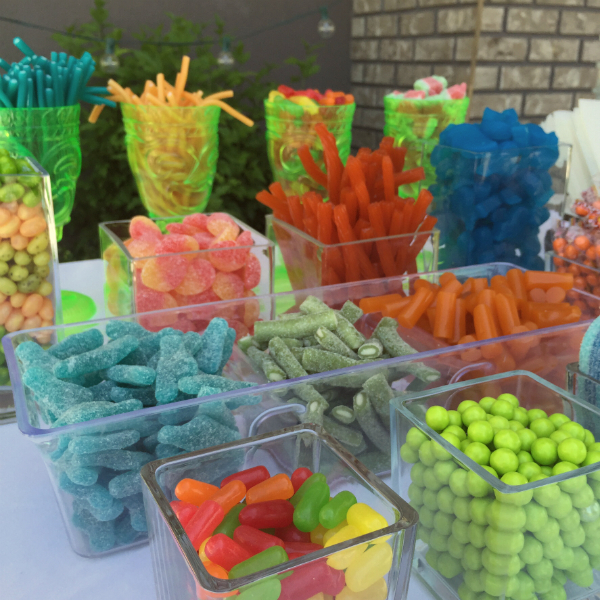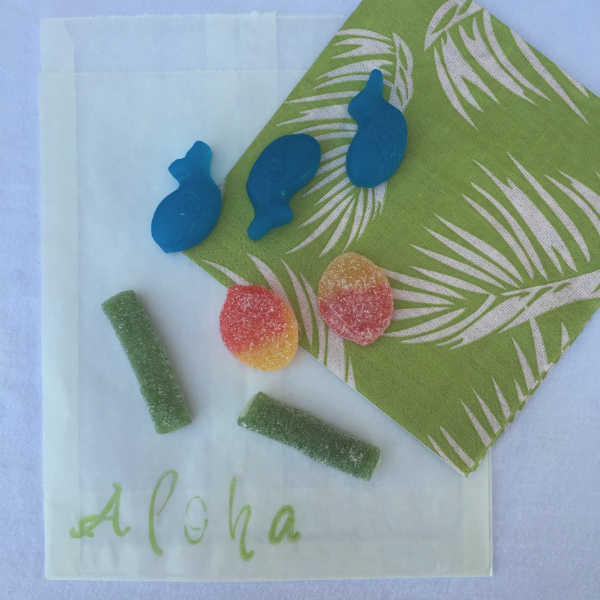 Dylan and Melina came up with the idea to make a video of funny pictures of Berkeley and Lexi.  They edited and set it to music and added a few of their favorite Dub Smashes are the end.  We played it on our inflatable movie scene before we started "Blue Crush".  It was pretty hilarious!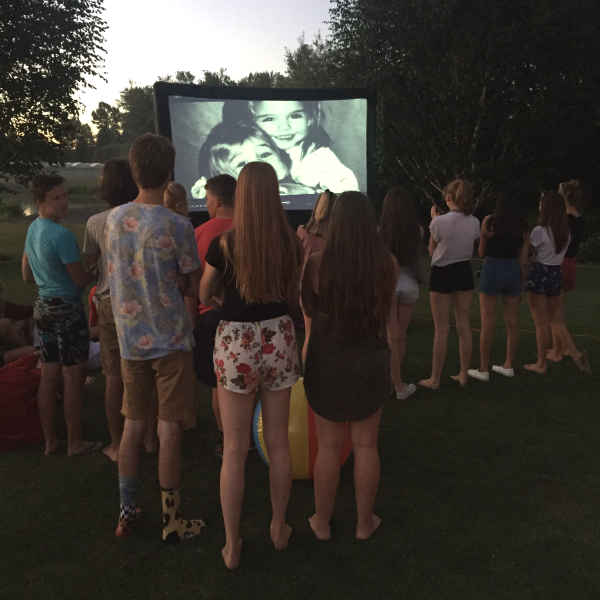 We set up two s'mores areas and filled buckets with graham crackers, coconut marshmallows, regular marshmallows and chocolate.   The kids really seemed to enjoy the campfire…I'll tell you, that's where stories are told!  And we handed out sparklers too…perfect for Instagram selfies…with friends, of course!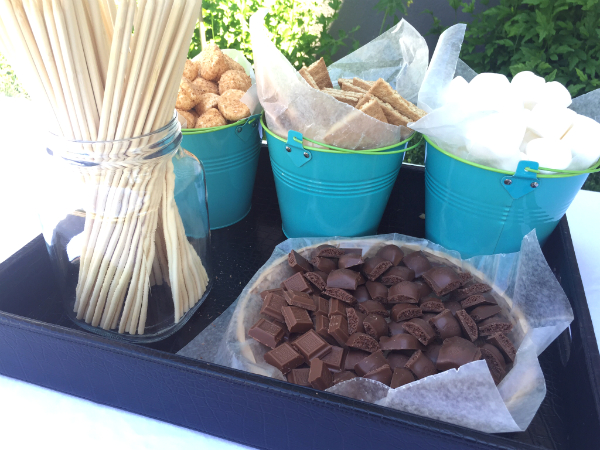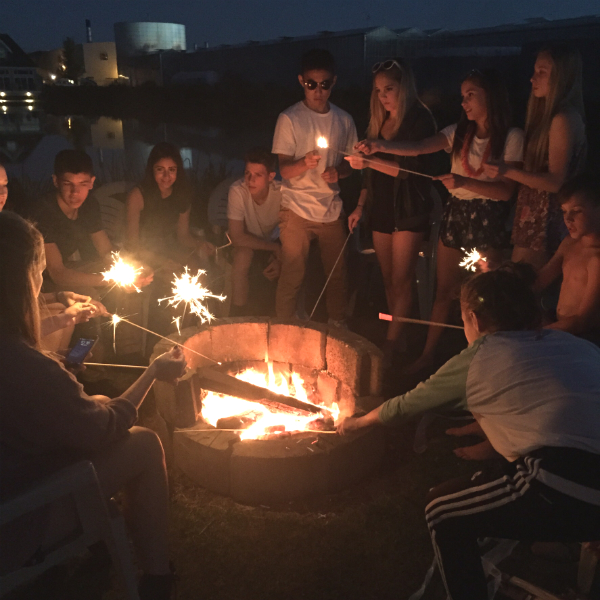 The girls went home with tanks printed with "Aloha Since '99" thanks to the creative genius of Alliance Clothing.  #alohasince99 became the hashtag of the night!  And all of the guys got flip flops…but who knew that so many of them had size 15 feet!  What is in the water???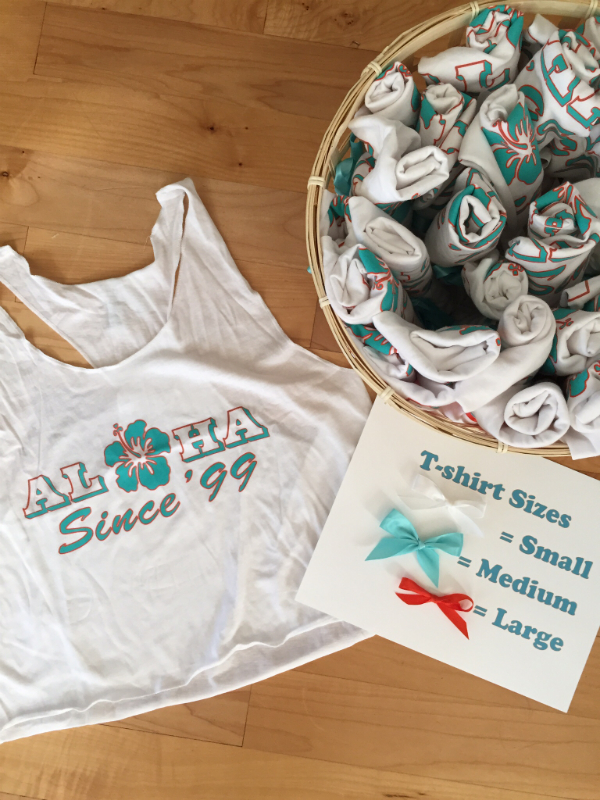 It was a really great night…awesome kids, the best weather and some pretty good food too!  The most important thing to Laurel and I was that Berkeley and Lexi enjoyed themselves, and they did! Mission accomplished!  Aloha!