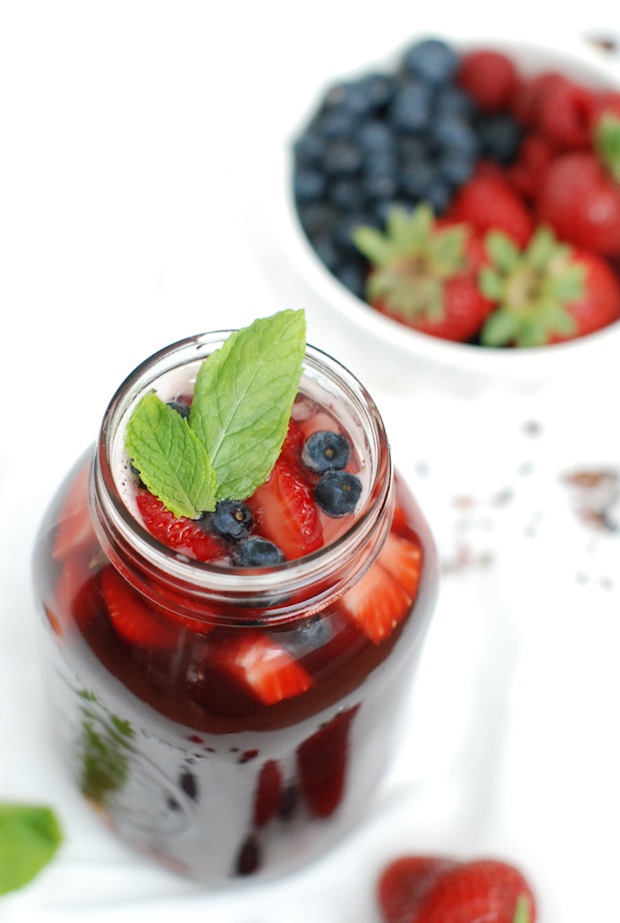 As we go into the weekend, there's nothing like a refreshing drink to fill your hands. This weather is. unreal. I simply cannot get enough of it. And while i know some rainfall would do us good (trust me, i know this…we live on a farm!) I secretly do a fist pump each morning i awake to blue skies. Let's keep that on the down low ok?? In utter summer mode, i wanted to create a cocktail that would be perfect for entertaining on these balmy evenings. I actually think this would be a great Canada Day drink! Bonus, you can prepare this hours in advance and let all the ingredients get all cozy with each other. It ends up tasting better. Really, time is your friend.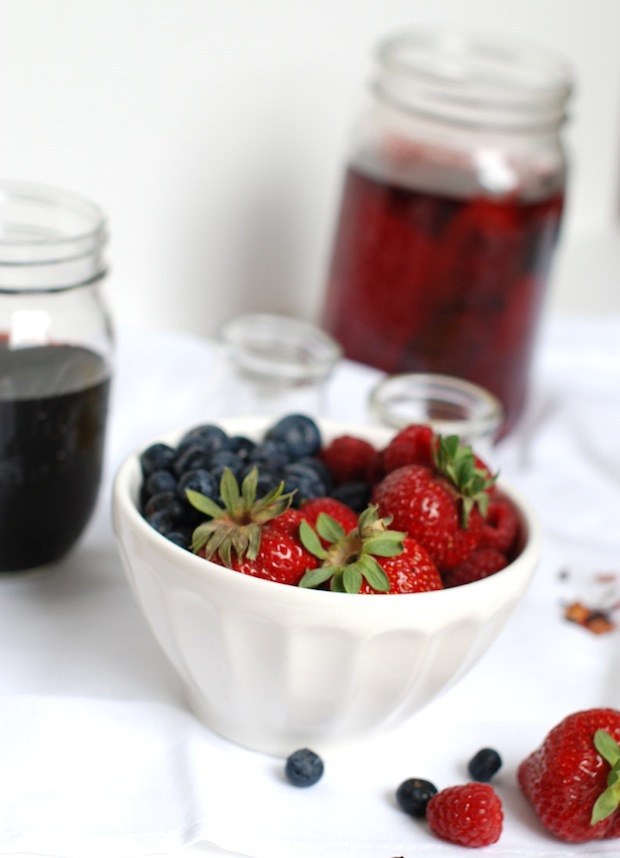 Oh how i love summer berries… and there really is no better place to get your fill of them than in right here in the Fraser Valley. Fill your pitcher with fresh strawberries, blueberries and raspberries and they will blend beautifully with the flavours of the tea and wine. Color-wise, they're pretty on point too:)
Speaking of tea, this is what started me on this sangria train. This sangria tea is so good…and kind of an unexpected but completely appropriate basis to create a cocktail with. Filled with citrus notes, it is delicious served as an iced tea on its own. But i like it used in this application. It's also a flavourful base for a non-alcoholic version of this drink.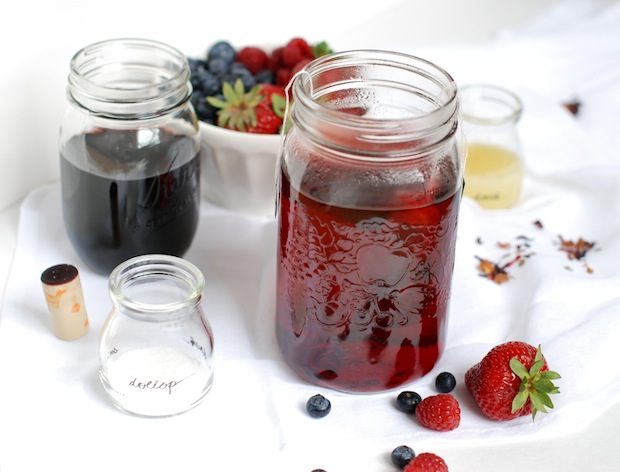 Add your favourite red wine, fresh lime juice and sugar to combine and let blend.  Fill each glass with ice cubes…it is best to be served crisp and cold. After pouring each glass, i like to add sparkling water to give it a lighter finish. Truthfully it's good with or without it.
For a non-alcoholic version, simply pair the Sangria Tea along with the lime juice, sugar and sparkling water. And don't forget about the berries. They're like the pot of gold at the end of the rainbow…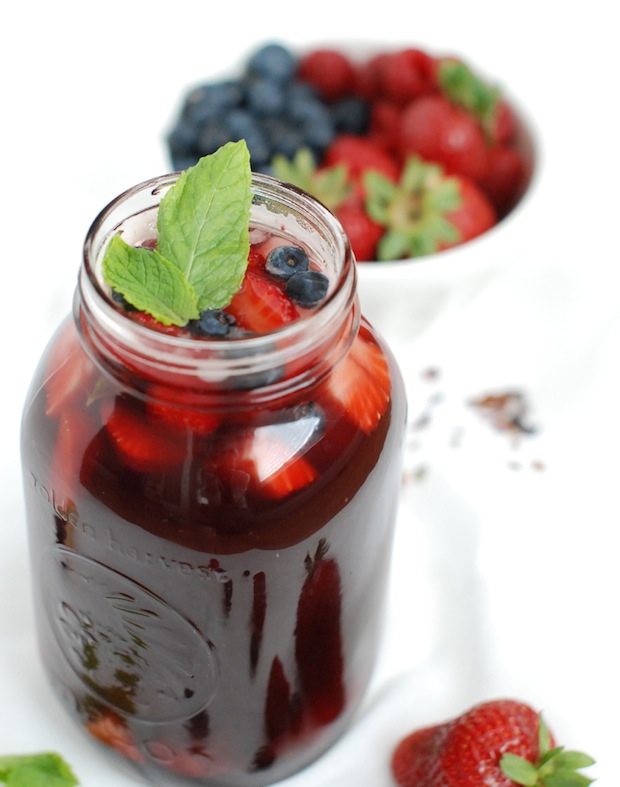 Wishing you all a wonderful weekend.. xo

Herbal Tea Sangria
Ingredients
1½ cups sangria tea (Karla's Specialteas)
1 bottle red wine
Juice of 2 limes
½- 2/3 cup sugar, or as sweet as you like it (Stevia can also be substituted)
Sparkling Water
Ice Cubes
Fresh berries
Mint
Instructions
Boil water and steep sangria tea…i boil approx 4 cups of water and add 2 teabags of the sangria tea.
Let cool completely.
Pour 1½ cups sangria tea into pitcher and add wine, lime juice and sugar.
Add berries (strawberries, raspberries, blueberries)
Refrigerate for at least ½ hour.
To serve pour over ice and add a healthy splash of sparkling water.
Garnish with mint