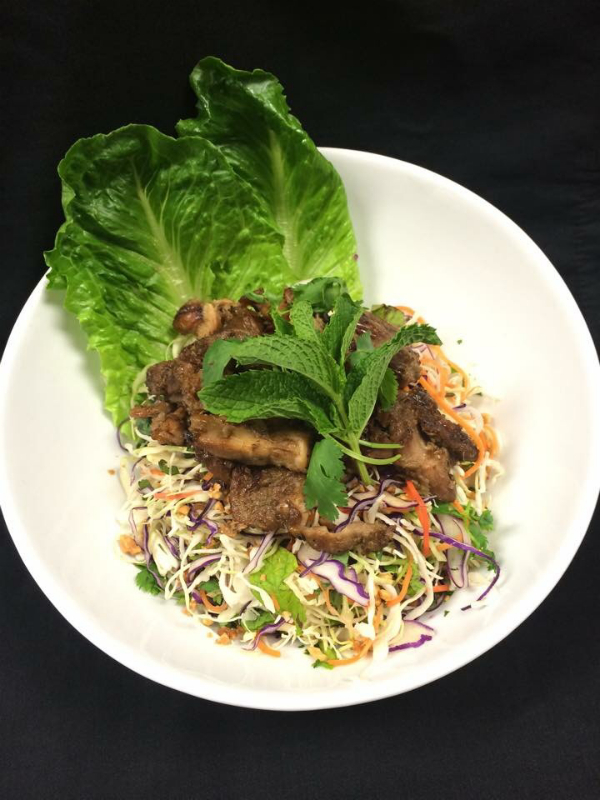 I have loved salads as long as I can remember!  I love ordering salads in restaurants…my mom always said that a salad tastes better when someone else makes it, and I agree!  I think I feel less guilty eating a salad…hey, I know that restaurant salads can be dangerous in terms of fat and calories, but you are still getting the goodness of veggies!  I have eaten a lot of salads along the way, and here are my faves…
1.  Earl's Sante Fe Chicken Salad – I love this super fresh salad with a Mexican flair.  Mixed greens, black beans, feta, corn, avocado, dates, and grilled Cajun chicken breast are all tossed in a peanut lime vinaigrette and topped off with thin crispy tortilla shreds.  I usually ask for it without the corn.  I love all of the flavors…the spicy chicken goes so well with the feta and avocado.  I've tried to replicate this at home and have fairly successfuly, but man…it was a LOT of work!  So it's a treat to go and have it at Earl's.  It's super filling, so order it when you have a big appetite.
2.  Cactus Club Cafe's Bandara Salad – Of all of these salads, this is probably the best one for you at 380 calories and 8g of fat and it's delicious!  Greens, diced red pepper, cajun chicken, corn, dates, feta, and crispy chow mein noodles are all mixed mixed with a honey-lime vinaigrette.  If you are watching carbs, just get it without the chow mein noodles.  This is a super fresh tasting salad, not heavy.  Although the ingredients are very similar to the Sante Fe Chicken Salad, the flavors are very different and the Bandara Salad is much lighter.
3.  True Food Kitchen's Chicken Chopped Salad – True Food Kitchen is a restaurant that focuses on fresh, anti inflammatory ingredients and creates food that tastes amazing with lots of vegan and gluten free options. They have several locations throughout the US.  I've dined at the one in Newport Beach and Scottsdale. I had the Chicken Chopped Salad just last week…man, it's soooo good!  I loved the cubed up manchego cheese with the chicken.  Cranberries and dates add a bit of sweetness and jicama and sprouted almonds add just the right crunch.  Farro adds some "good" carbs and it's all dressed with a very light champagne vinaigrette.
4.  Wolfgang Puck Bistro's Chinois Chicken Salad – this salad is actually available at many of Wolfgang Puck's restaurants, including his airport outlets.  I love having this salad before I fly out of LAX…it sits so much better than a burger or pizza!  This Asian-inspired salad is full of greens including cabbage, romaine, and baby greens.  I love the crispy wontons!  They add a good portion of cashews and finish it off with a ginger-sesame vinaigrette.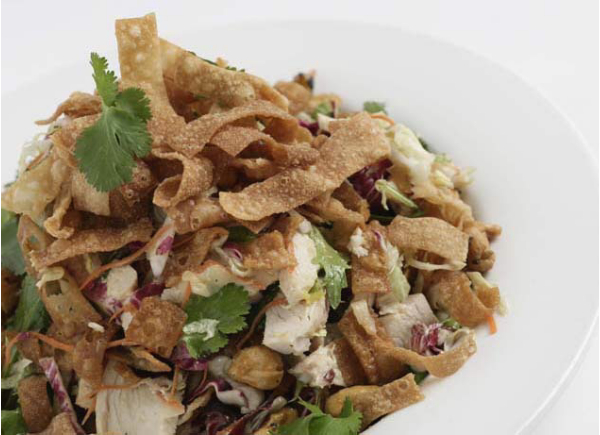 5.  Vi-La Palace's Pam Salad – Yup, this salad is named after me!  This is pretty much a weekly thing for me.  I crave it!  I love going to this family run restie just 10 minutes away from home.  This family rocks and makes the freshest food (try their salad rolls with peanut sauce too!)  "The Pam" has cabbage and shredded carrots mixed with fresh cilantro and mint, grilled chicken without the skin, diced peanuts and their secret dressing.  This salad is light and so fresh tasting!  And it's a very generous portion.  Get this salad to go and they will package the dressing separately so it's doesn't go soggy!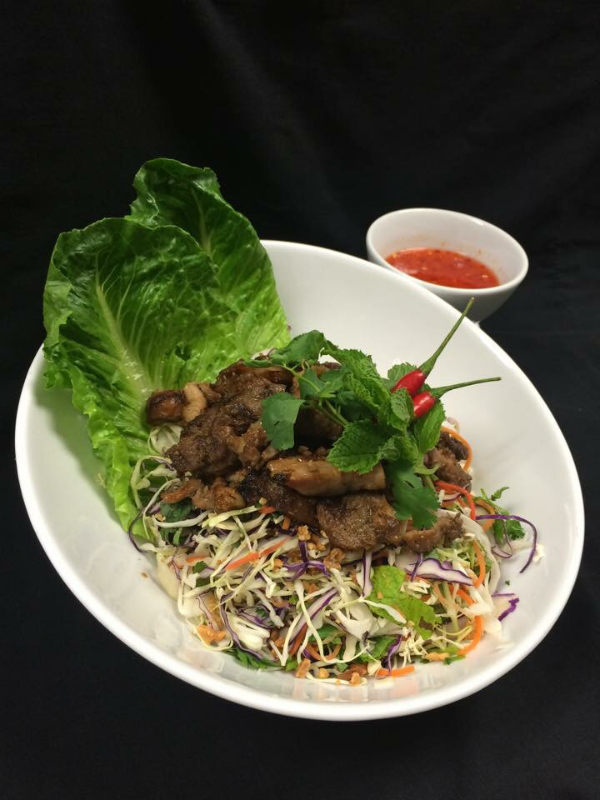 Hey, I just noticed that all of these salads have chicken!  It's a healthy protein so I guess it's a natural choice to pair with salad!  What is your favorite restaurant salad?  I'd love to try it!