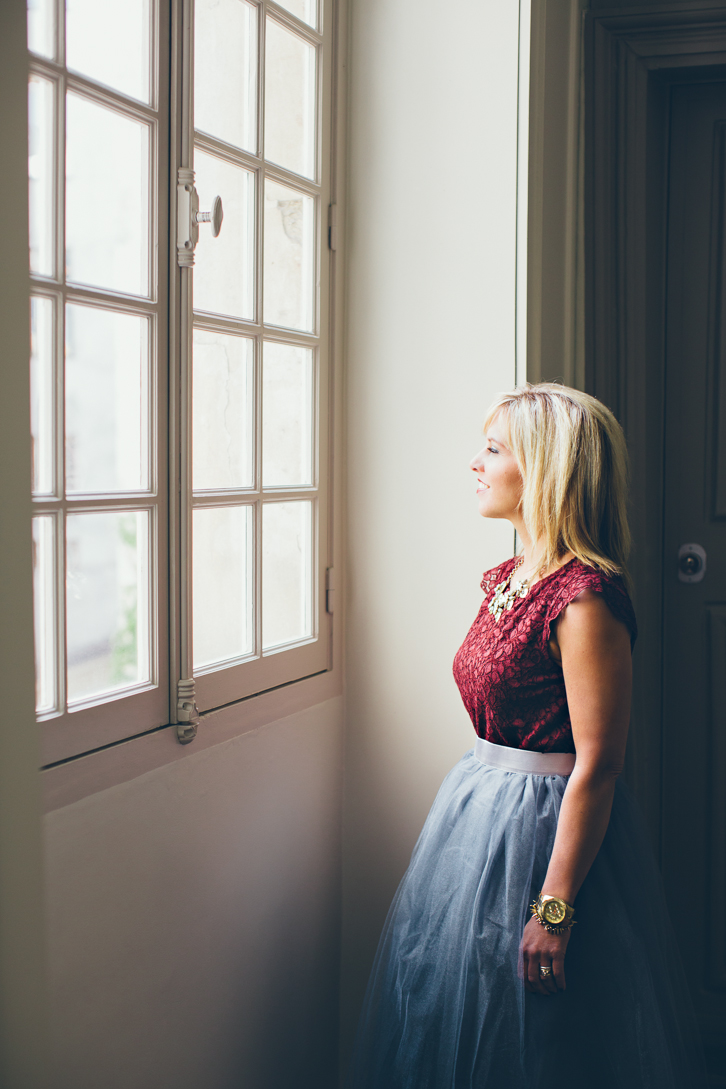 Laurel posted about her pouf adventures in Paris, and here is my chance to share my pics with you.  It was almost surreal walking through the street of Paris in a tulle skirt.  I loved that I didn't feel one bit out of place.  But what I liked even more was that everyone we walk by smiled!  People were just happy to see us dressed up…and we did feel like princesses.  It was like we were in the middle of a fairy tale….beautiful tutu skirts in a magical city!  It was a pinch me now life moment!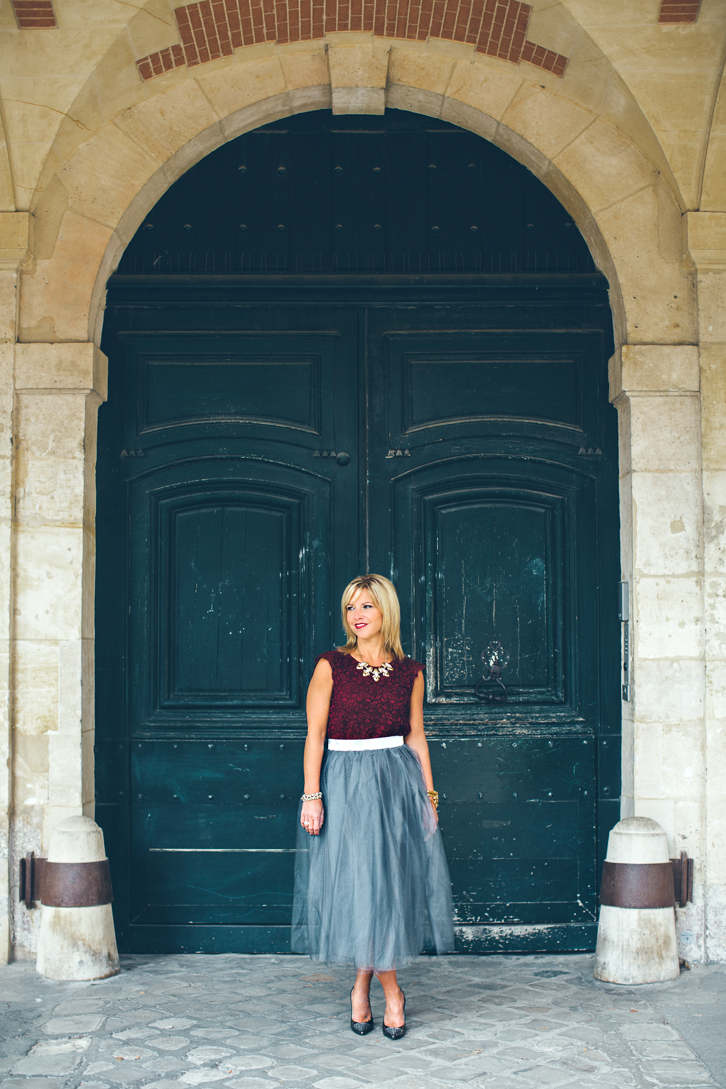 What Laurel didn't say in her post was that we rode the hop on hop off bus in our skirts.  That was about the most touristy thing that we did in Paris, but it was seriously the easiest way to get to the iconic sites! We almost changed on the bus, but then opted for a uber tiny cafe bathroom instead!  That was not so fairy tale-ish!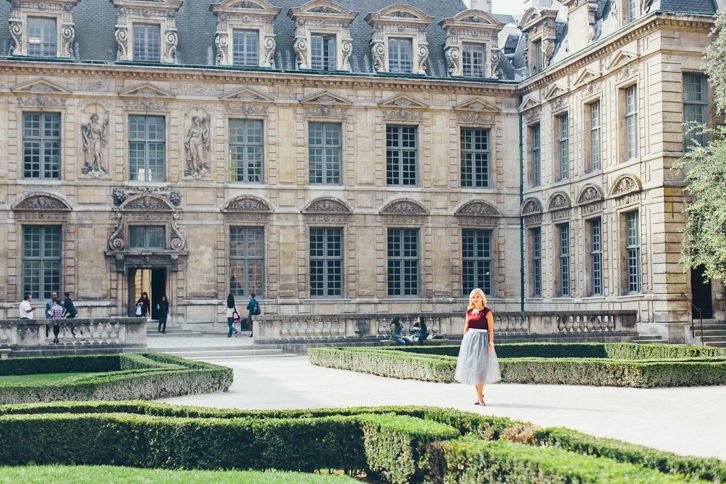 A tulle skirt is really an easy answer to the question, "What am I going to wear to the Christmas party?" Invest in a skirt now and you can change the look with your top, shoes and jewelry and create many different looks for your Christmas events you are attending.  I love how Laurel wore hers with a totally simple bodysuit for a classy monocromatic look.  I chose a simple lace blouse in a deep red with a blingy necklace…very festive.  You can dress the skirt down with a tee and flats.  And you can transition a tulle skirt into the warmer months by pairing it with a simple tank and strappy heels. I consider it one of the most versatile pieces in my closet!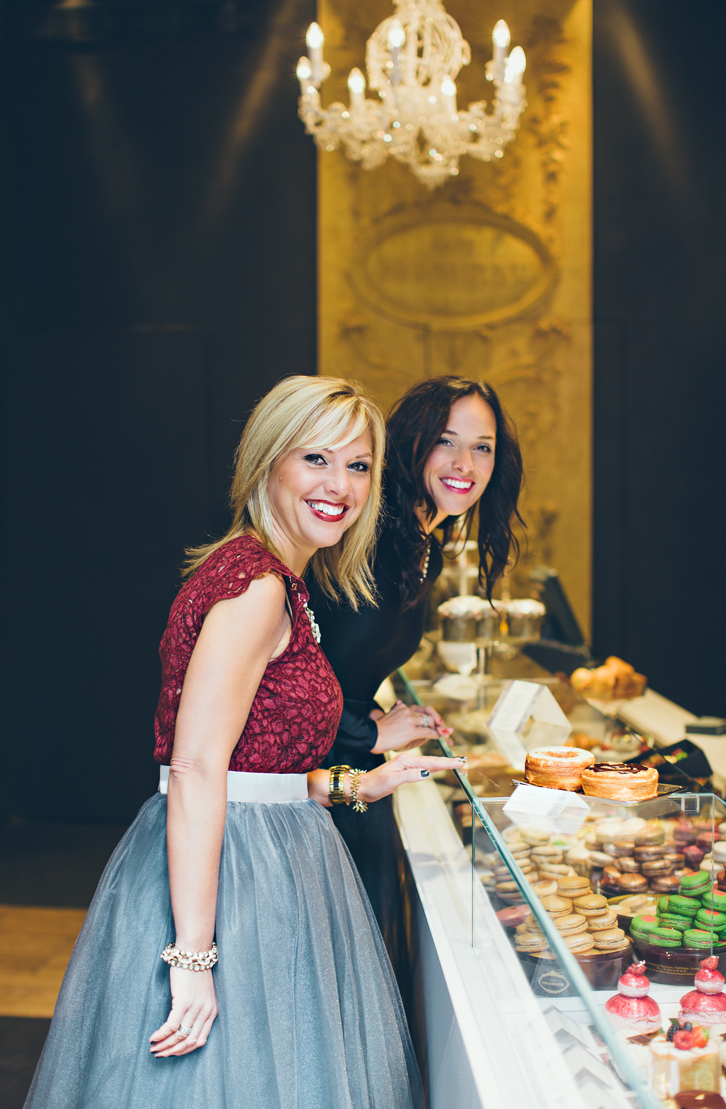 I like the idea of a grey skirt….such a great neutral that you can pair with soft or strong colors.  And the tea length is a nice dressy length but not too overwhelming for even shorter frames…perfect for moi!  The tulle skirts from Beautulleful are exquisitely handmade in Vancouver (we LOVE local!) with 6 layers of tulle and a beautiful satin waistband.  They are currently available in 3 lengths and 6 colors.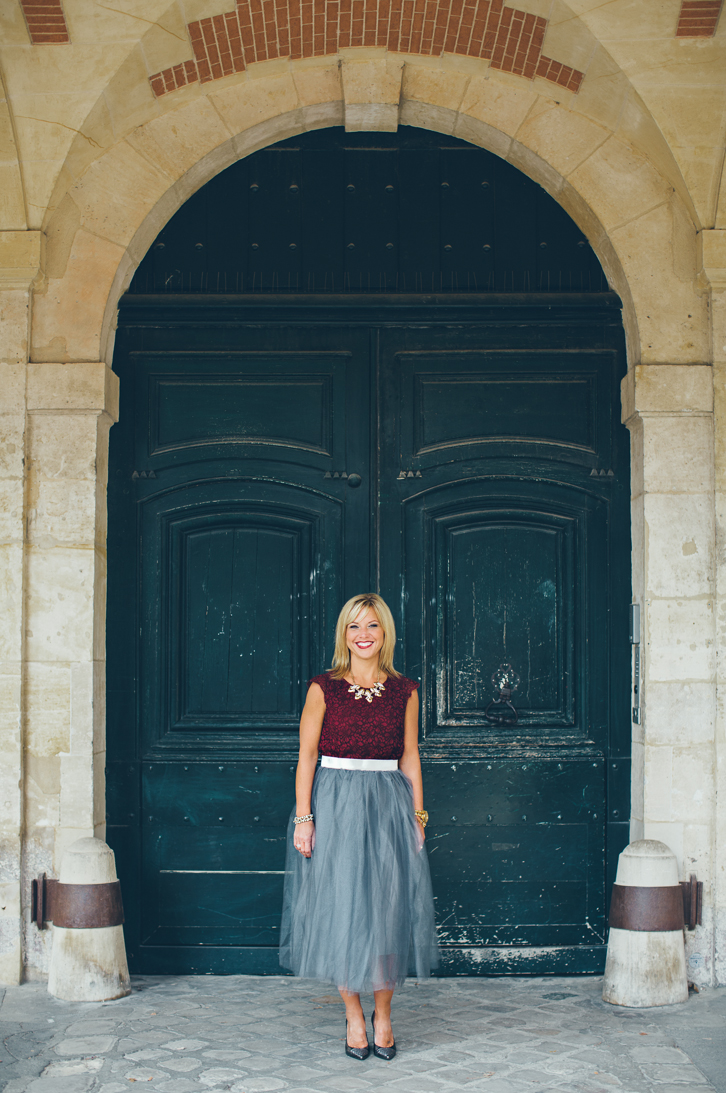 | OUTFIT DETAILS |
Tulle Skirt: Beautulleful | Lace Top: Aritzia | Shoes: Michael Kors, similar here | Watch: Invicta, similar here | Necklace: J.Crew, similar here |
Thank-you to Tanya Goehring from Post Photography for the amazing photos.