While the past seemed to dictate that only ballerinas and brides could find themselves wearing tulle and tutus … we love that they have now made their way into street wear. Pam and i both love these poufs by Beautulleful, which by the way are handmade with love right here in Vancouver! These tulle skirts have been created to be both wearable and elegant all at once. Modern day Audrey Hepburns? They are also surprisingly more versatile than you may at first think…paired with a tee and flats, you can add a little spring in your step for the everyday. Add some heels and sparkle and you're party ready.
Here's a little peak of my pouf adventures in Paris…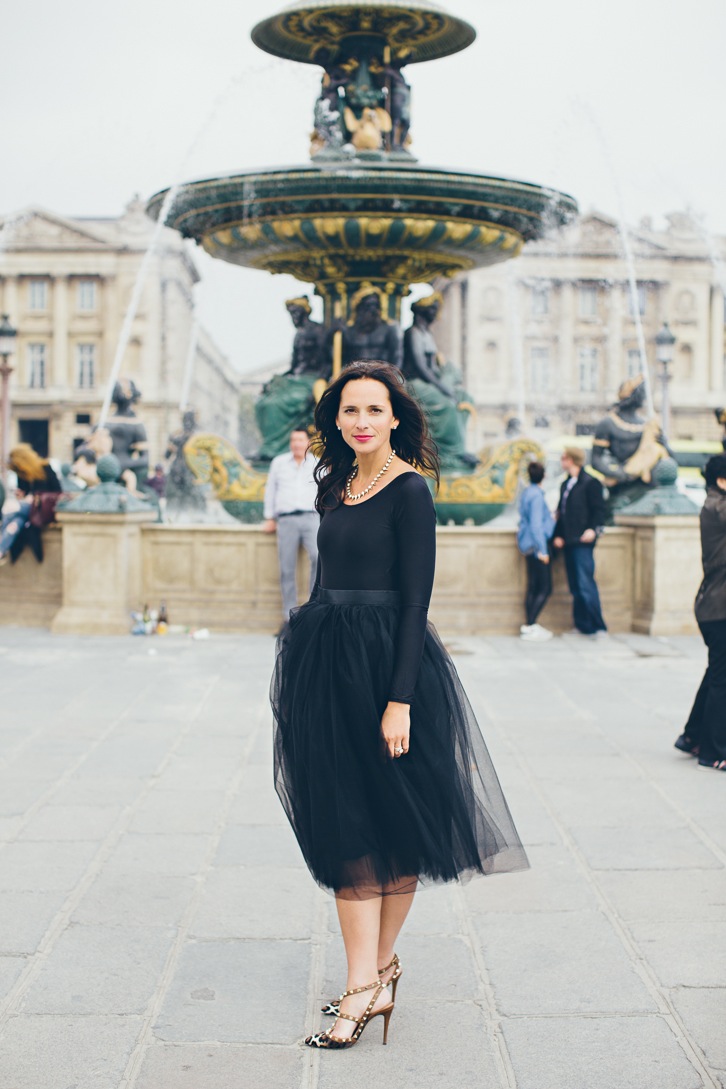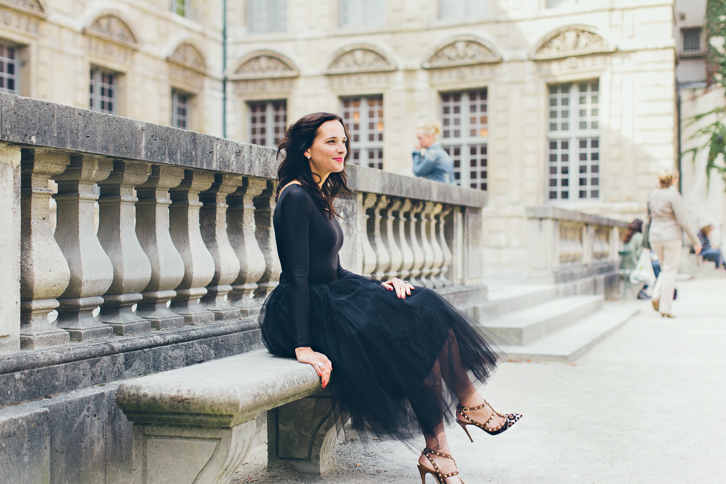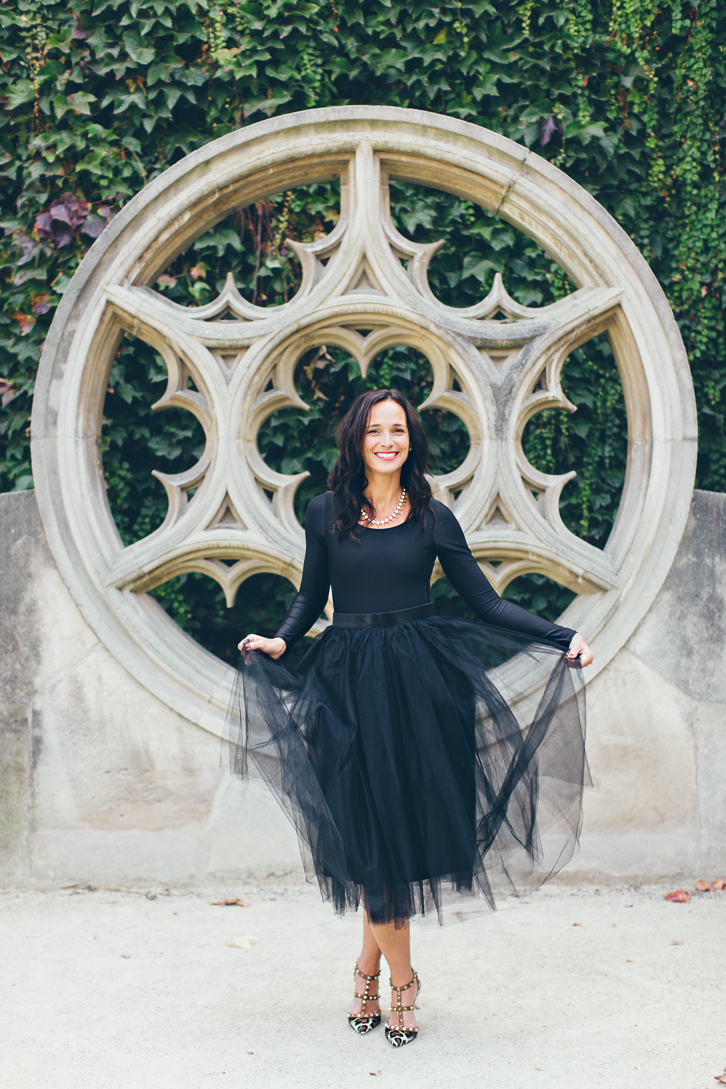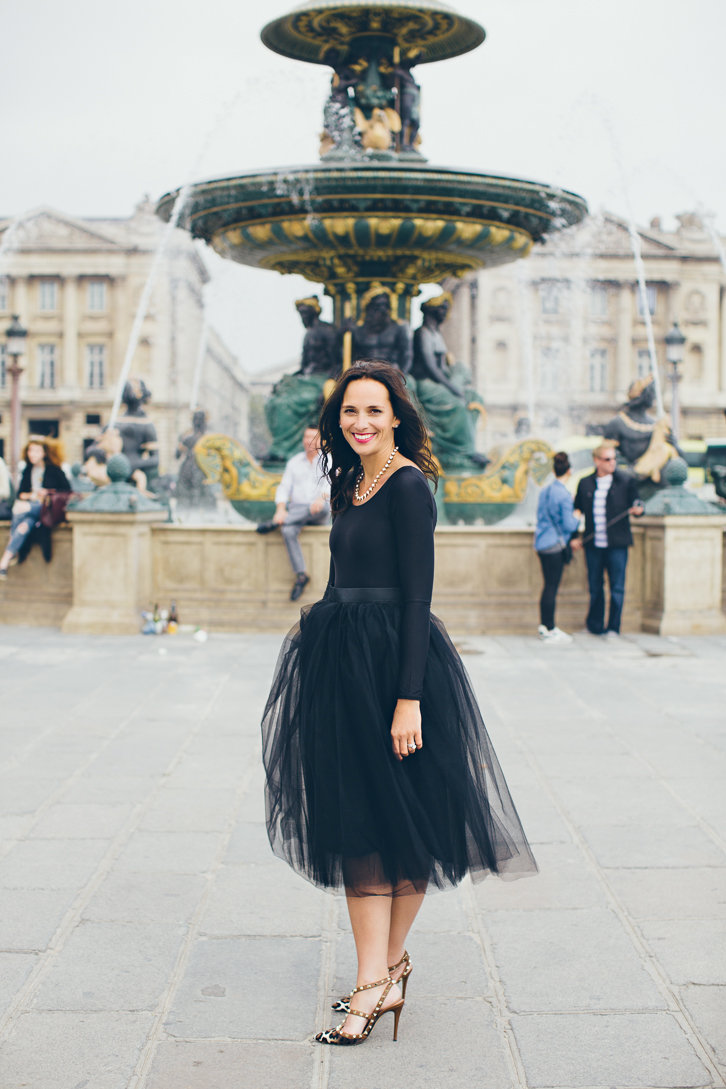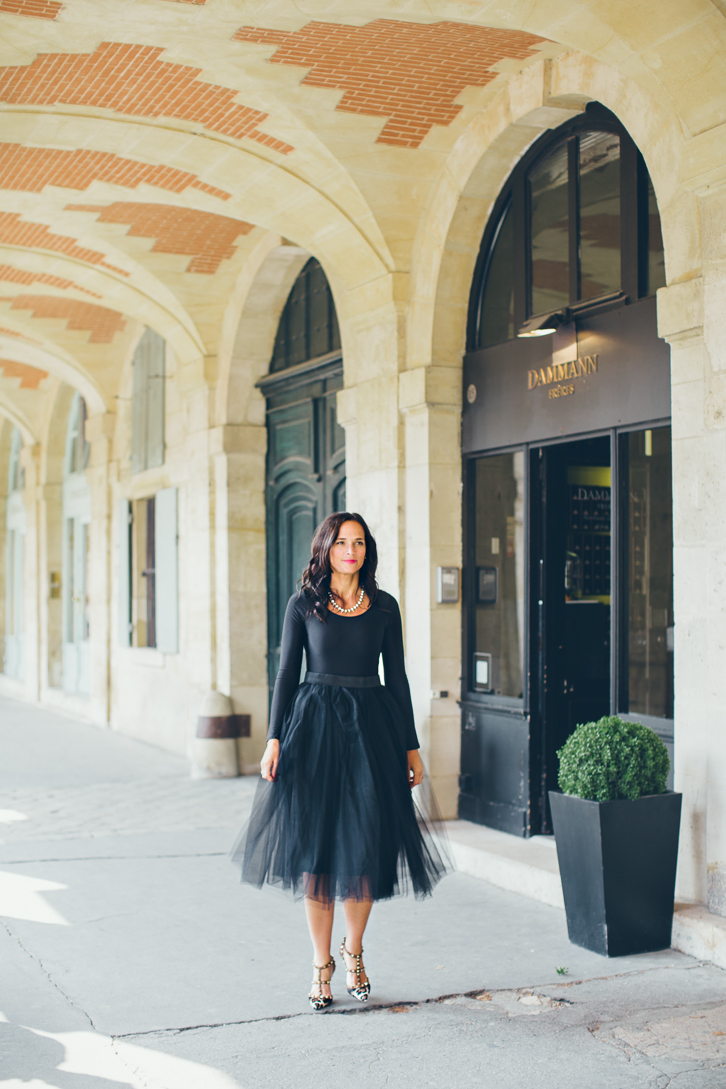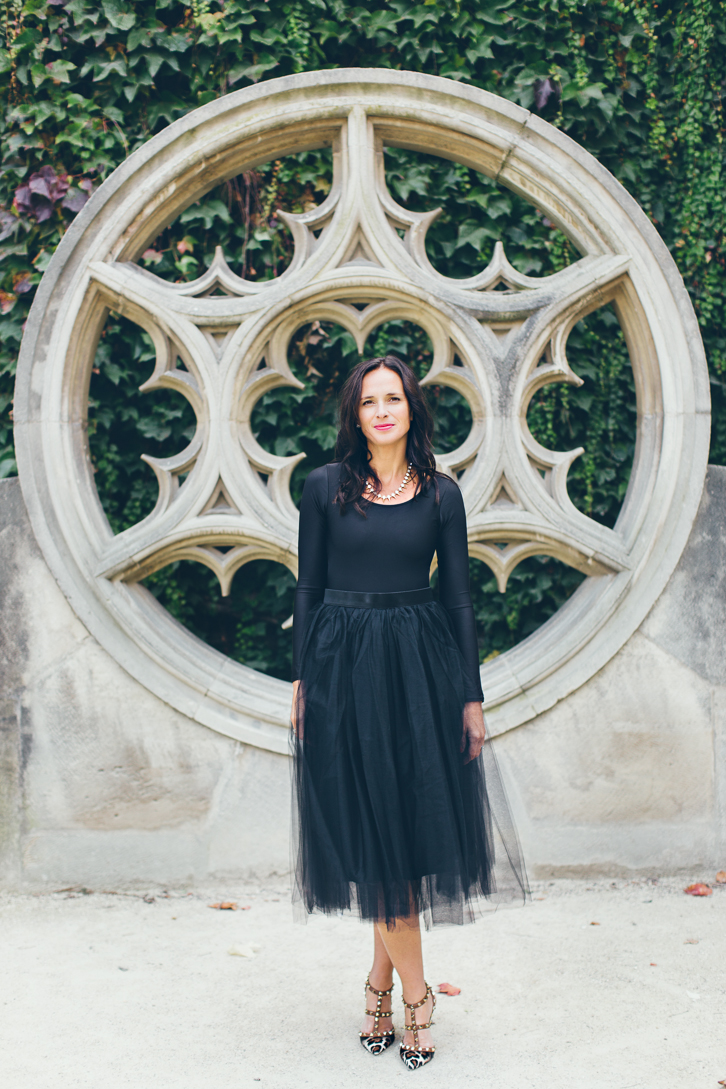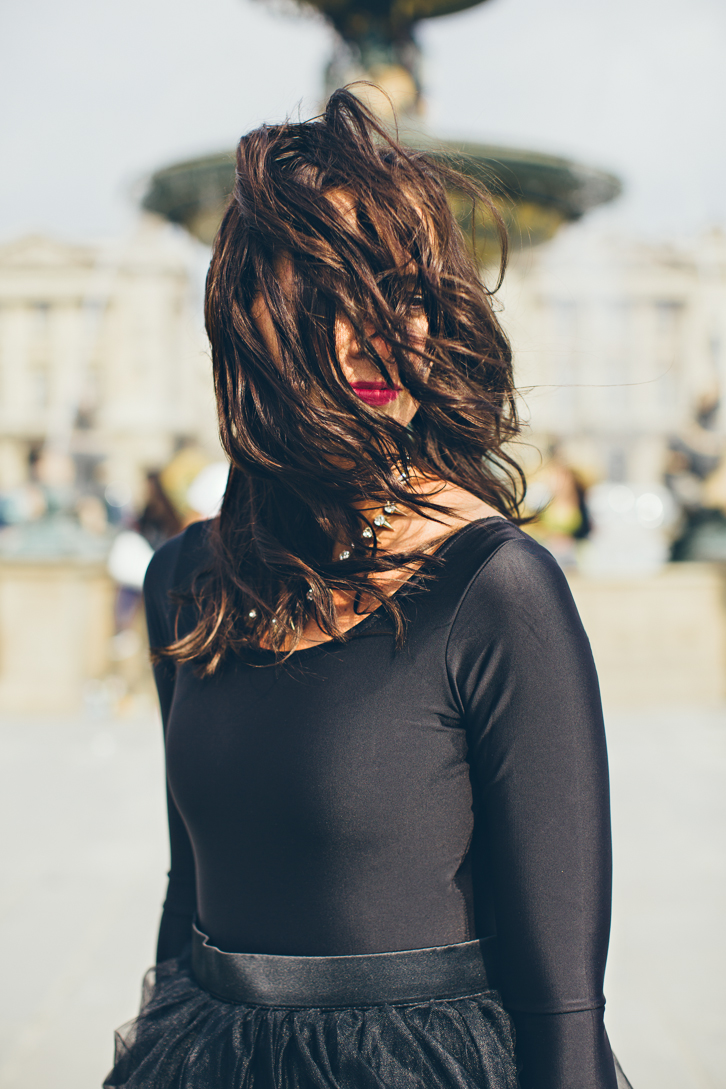 Beautulleful Tulle Skirts are available in 3 different lengths: Knee, Tea Length and Full Length. I love this tea length as it spans the age range and body type…you don't have to be in your early twenties and stick thin to wear these, ladies!! I'd also be lying if i said i wasn't lusting over the drama of a full length..something about it seems so very elegant!
Are you loving these poufs as much as we do? We are thrilled that you can shop these beauties at our Paris Pop-Up Shop…pretty much the perfect piece for the upcoming Holiday season!
OUTFIT DETAILS:
Skirt: Beautulleful – tea length
Bodysuit: Theatricals Long Sleeve Dance Unitard 
Shoes: Valentino