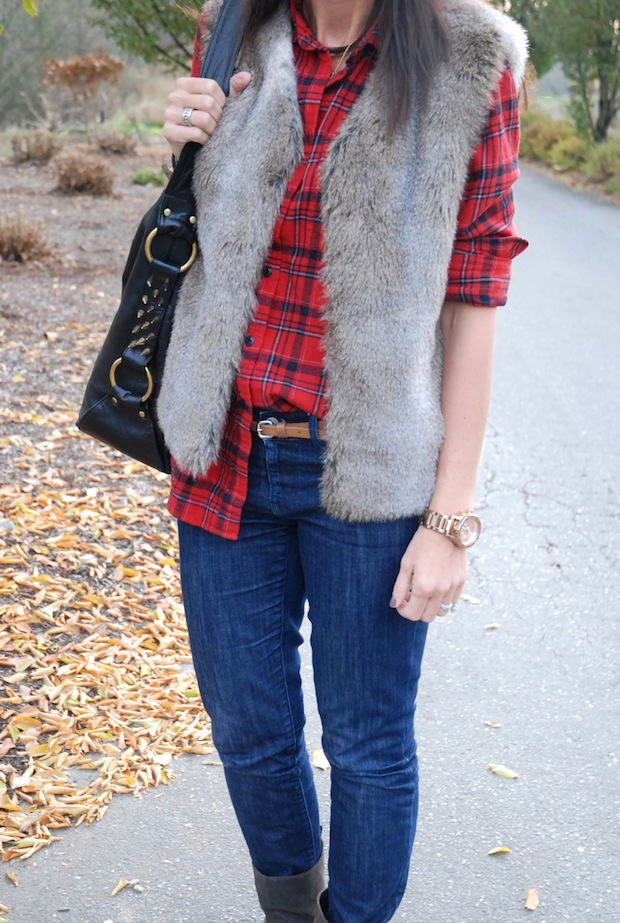 Crisp fall days call for comfortable and warm dressing. I like to layer cozy pieces and forgo the big bulky jackets…especially when we aren't experiencing wet weather..can i hear a little amen for the last 2 weeks of blue skies and sun that we have had? The rain may have started now but we really cannot complain!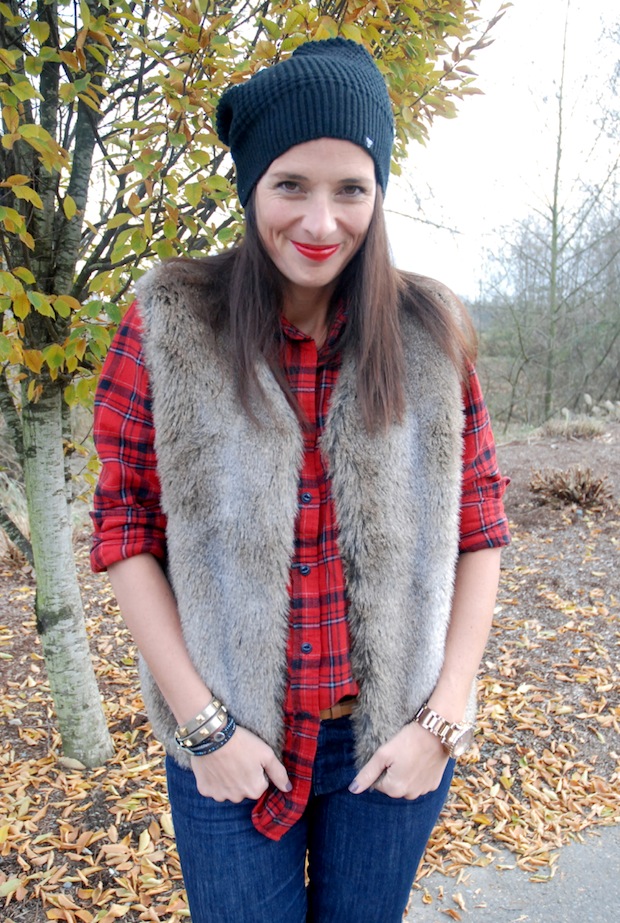 A flannel plaid button down is perfect this time of year. I found this one above and fell in love with the incredibly soft fabric and relaxed fit. It's one of those pieces that i should probably keep track of how often i wear, so i don't overdo it. The red color is also a departure for me, but i honestly feel a bit of Christmas cheer when i wear it!
A faux fur vest is also high on the warm and comfy scale. A layering piece like this really does act as a basic. I've worn mine with a wide range of bottoms… from a tulle skirt to casual denim….it pretty much goes with everything. This vest is completely functional for our west coast weather…fall through spring it will be in heavy rotation!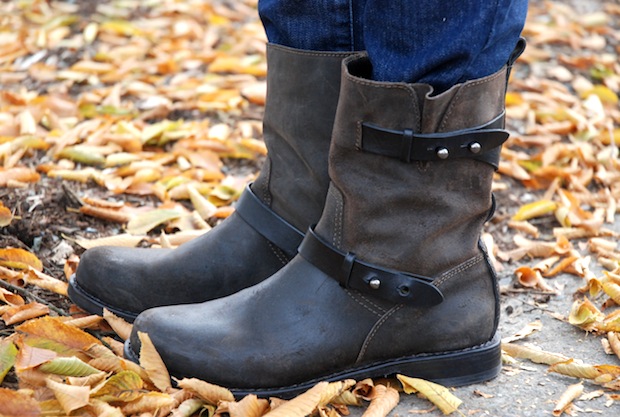 | OUTFIT DETAILS |
Button Down: JCrew | Denim: Gap old, similar here | Vest: Aritzia | Hat: Aritzia | Handbag: Lloyd & Wolf | Boots: Nordstrom.. similar here|