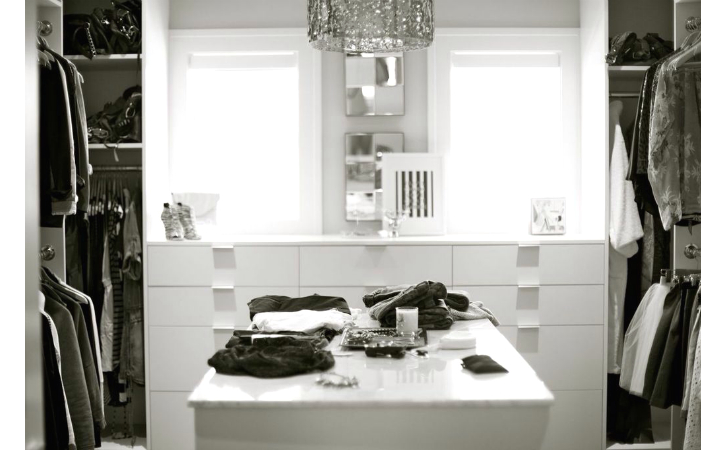 My bag is packed and I'm ready for Paris…I think!  Today is the day!  I may have forgotten a few things…by accident or on purpose…so I may need to do a wee bit of shopping in Paris!  Since we are fortunate enough to have a photographer friend coming along, I did want to have a few more formal outfits planned out.   Here are some shots from my packing session with Laurel and Taya…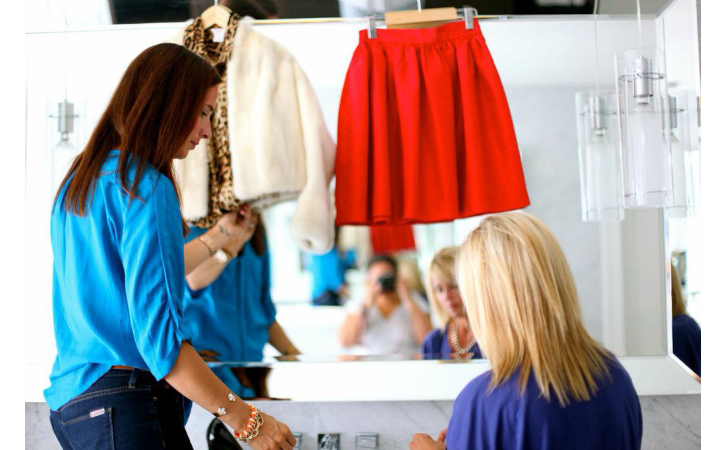 This fur coat is actually my mom's.  She was kind enough to allow me to take it along.  I remember as a young girl thinking she was so glamorous when she wore it…in fact, I can vividly remember her wearing it over a flowy, chiffon emerald green dress!  She looked stunning!  We've tried to remember exactly how old it is and we are thinking about 32 years, so it's truly vintage.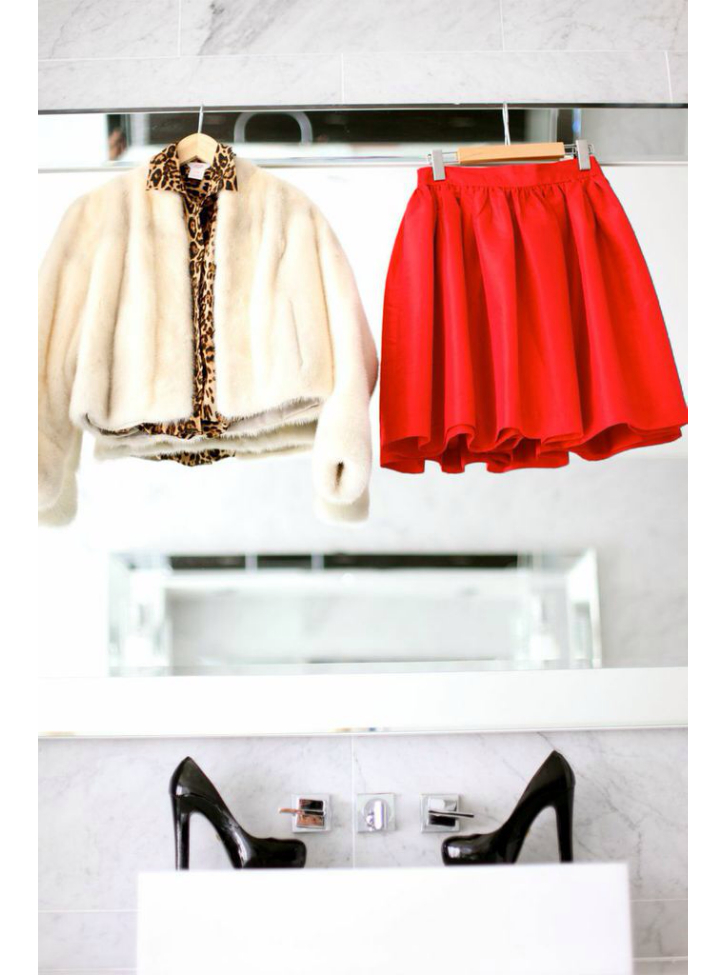 Paris + a tulle skirt….what can I say??  They just go together! This skirt from Beautulleful is meticulously made from 6 layers of tulle and finished with an elegant satin waistband.  You really can wear this pouf in so many ways…dressed up like I have or dressed down with a tee and converse.  We are thrilled that we will have these tutus in various lengths and colors available at The Paris Pop-Up shop…in time for your holiday parties.  So festive, right?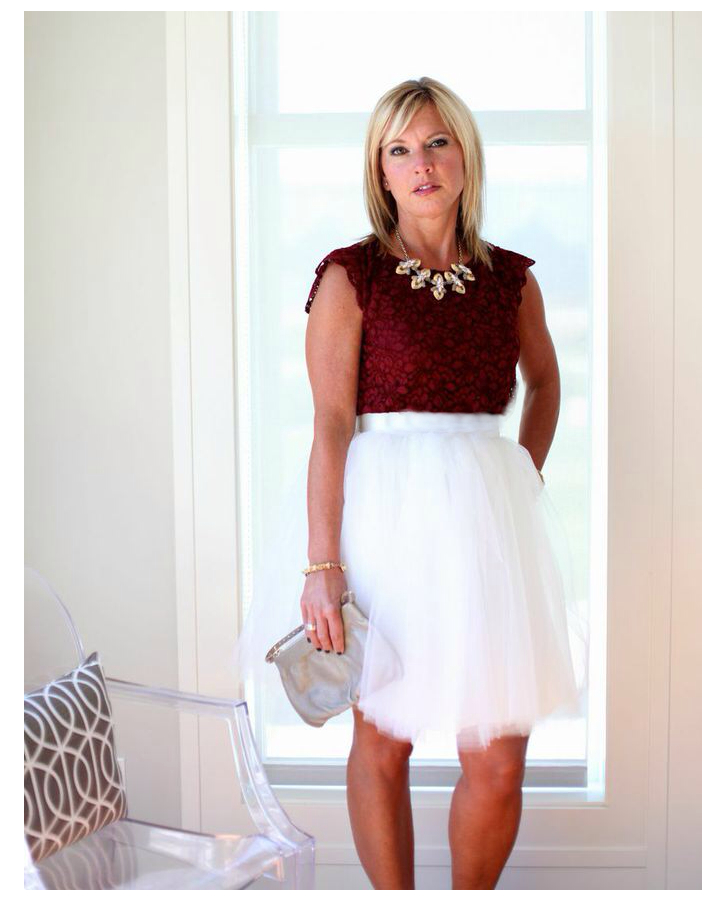 Up until yesterday, Laurel and I were second-guessing some of our choices as the weather in Paris is unusually warm.  I swapped out some of the warmer items for layering pieces instead.  This lined lace top is perfect for bridging summer to fall…the cut works for warm weather and the deep maroon color is appropriate for autumn.  And it will work well with jeans too!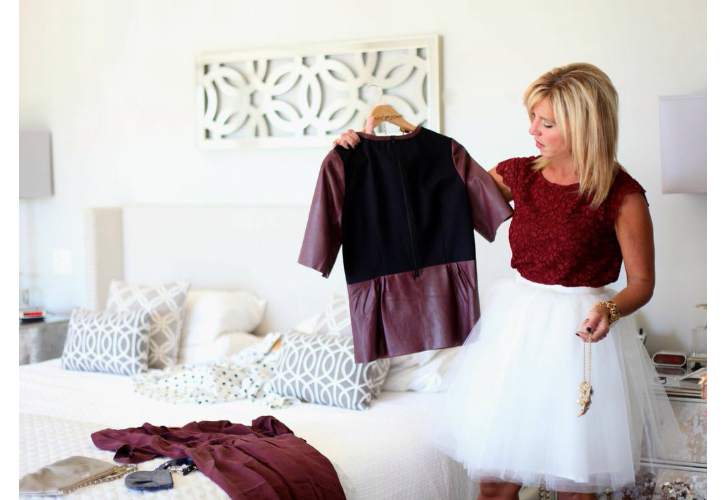 Packing items that can be used in multiple ways is key.  The dress on the bed can be worn during the day with booties and tights if the weather cools, and dressed up for night with heels and some blingy jewelry.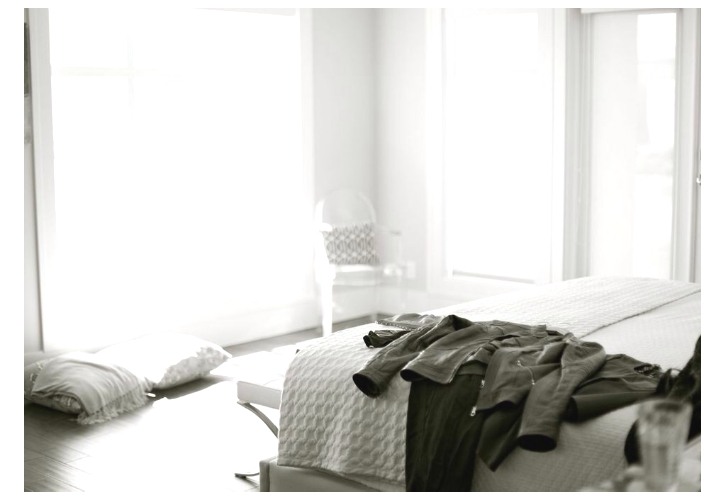 Despite my walking back into my closet several times a day…taking things out, putting others in…my bag is pretty heavy! Good thing I've packed an empty one for on the way home!
I can't wait to get there and see what we will all find to bring back home for The Paris Pop-Up!!  Oh and don't forget to get your tickets for the Preview Shopping Event on October 23…there is only a limited amount available.
Au revoir for now and we will see you soon!
Thanks again to Taya for the photos!