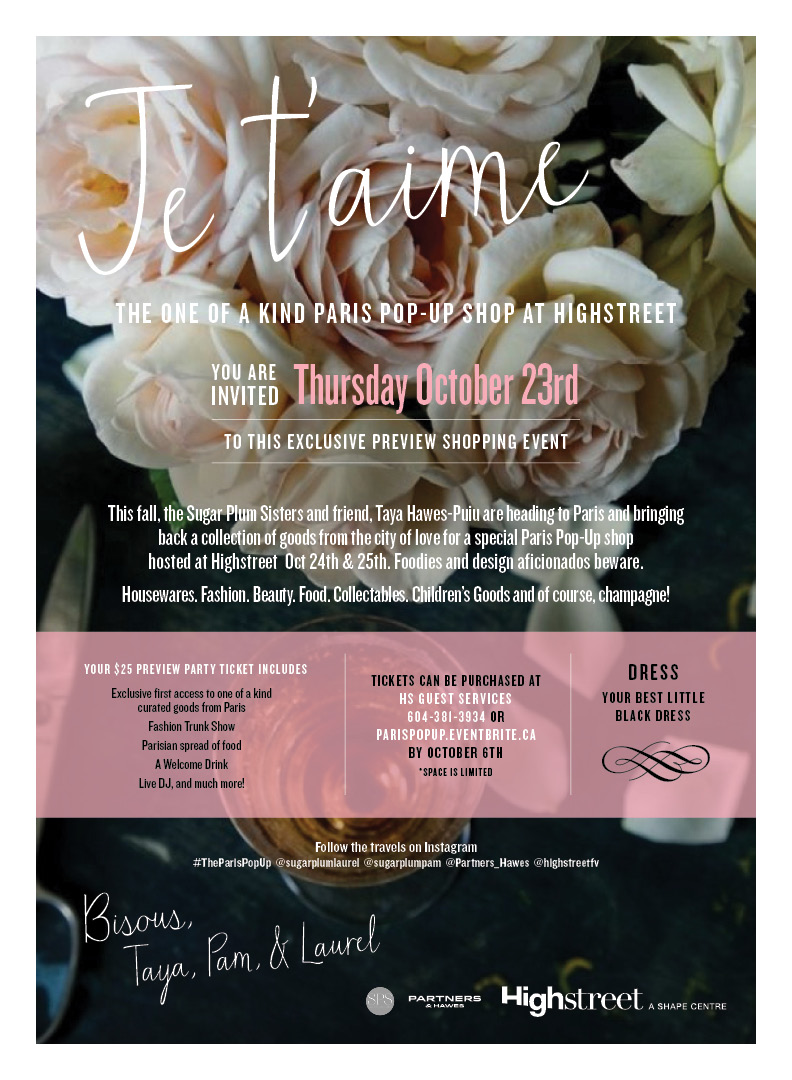 I have always wanted to go to Paris…it's been on my bucket list since I fell in love with the French language in high school.  Sadly, everything that I learned back then is pretty much gone, but my desire to visit the City of Love has never left!  During the summer through a few serendipitous events and Instagram comments Laurel, Taya of Partners & Hawes  and I planned a trip to Paris with a pop-up shop to follow!  I am soooo excited..in fact, I find myself clapping in delight quite often these days.  We leave in just 6 sleeps!!!  You will be able to follow our travels on Instagram at @sugarplumpam @sugarplumlaurel and @Partners_Hawes
And we will be bringing back a taste of Paris for The Paris Pop-Up at HighStreet.  Our preview party on Thursday, October 23 is going to be a very special night…you will have first access to many one of a kind finds from Paris and local artisans. Dress in black, enjoy champagne and savor some Parisian treats.
Laurel and I love to throw a party and we would love to host you and your friends…or bring your hubby for date night! You can click here for tickets or purchase them at HighStreet guest services.
See you at the pop-up….Paris is always a good idea!