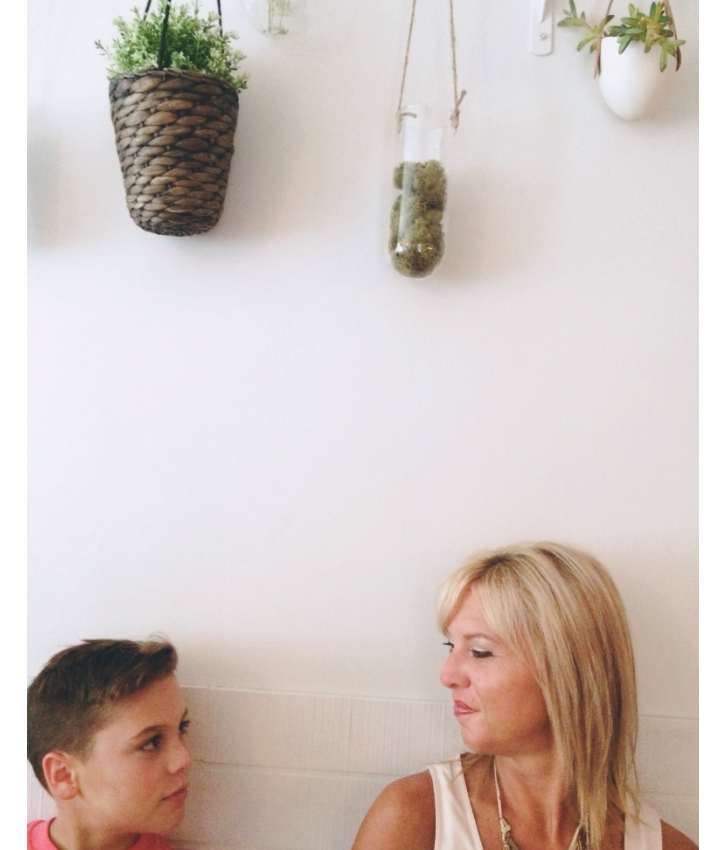 It's not secret that Laurel and I LOVE avocado and eggs on toast!  I talked here about making a dinner-worthy version.  We visited Bluestone Lane Coffee in the West Village while were were in New York one morning to grab a coffee.  We found that they had the most charming seating area at the back so we stayed and ordered breakfast.  I want to eat my breakfast on this patio everyday!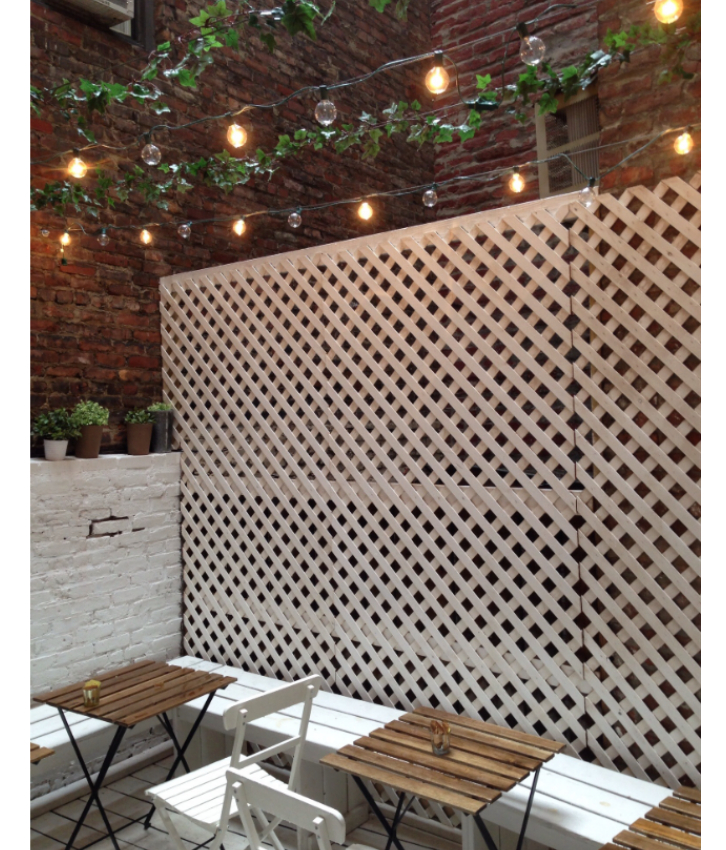 Bluestone Lane is serious about their coffee..heavily influenced by the coffee culture in Melbourne, Australia. They are also VERY serious about the avocado and eggs on toast!  When I see it on a menu, it's a no brainer…that's what I'm gettin'!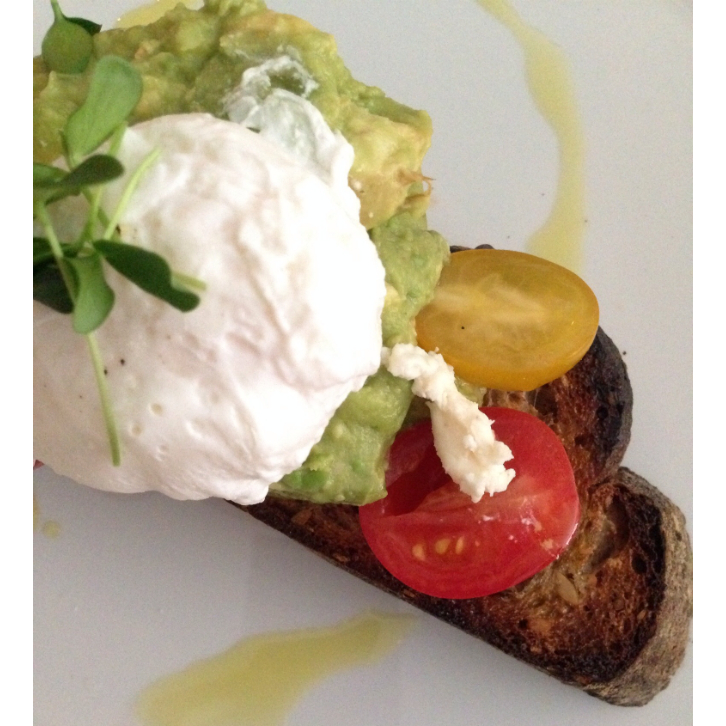 I dissected my breaky the best I could as I knew I had to make this at home.  And the elements are….
good quality, multigrain bread, toasted
citrus-y olive oil
colorful cherry tomatoes
smashed avocado with lime juice, salt and pepper
feta cheese
poached eggs
salt and freshly ground pepper
I loved the addition of the tomatoes and the feta.  The lemon olive oil drizzled on the toast added the perfect amount of acid to the dish.
For brunch with the parents I attempted my reproduction!  I'm slowly getting better at poaching eggs….I think it's a practiced skill!  I did add crisped up pancetta as my family is pretty big on bacon…and anything similar to it.  It's super easy to do (see here).  If you like a bit of spice, you an also add crushed chilies to the avocado mash…Jason and I love that!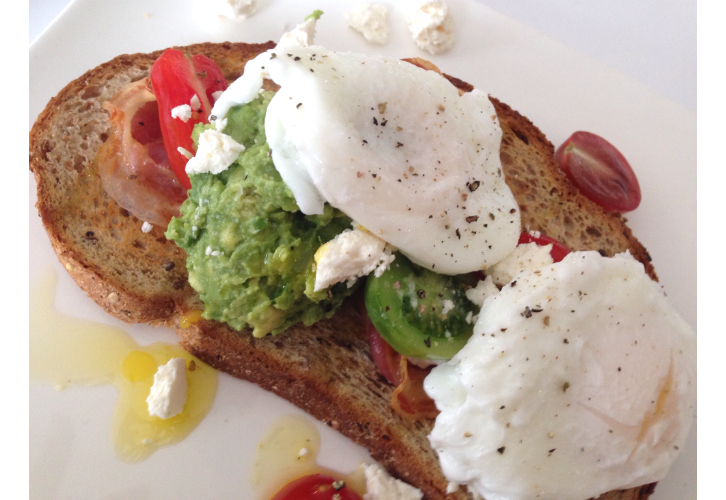 I think I came pretty close!  I really love getting inspiration from resties and then experimenting at home.  There can be fails, but when you get it right it's like hitting a home run…yes!!  Give this one a try…it's easy, quick and fresh….and good for you too!