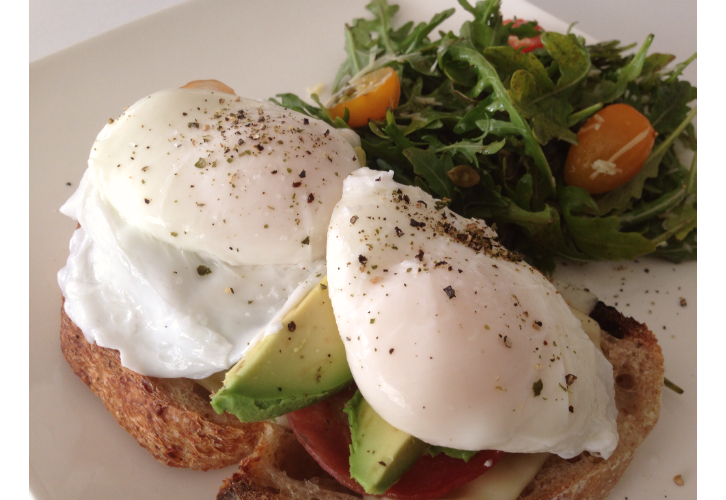 Lo and I have this thing that we do….when we have a meeting in Vancouver we drop by a restaurant or coffee place or two that we've heard about from other bloggers or seen on Instagram.  I read up on the reviews and we try their signature dish or blend!  As an aside, I have to give Jason creds here….he has amazing radar for new, hip and tasty places!
We had an appointment in Vancouver on Monday (more exciting news about that to come soon!) and I've been dying to check out Nelson the Seagull in Gastown.  I've been following them on Instagram and seen enough of their baking to know I had to get there!  Lo and I both had the poached eggs with avocado on their fresh toasted buttered whole wheat sourdough.  Ok….I've kind of been over the avo on toast thing lately as I've seen one too many pics on my IG feed.  But, rustic bread is a specialty at Nelson the Seagull so I had to try it!!
Ah-mazing!!!!  The bread really didn't even need the butter.  The yolks from the perfectly poached eggs were the perfect "sauce".  It was so delicious and I knew I had to go home and recreate this dish that night.  Lo and I both bought fresh loaves of their sourdough….crunchy on the outside and soft and just slightly chewy inside…and they were still warm!
Just Jason and Mac and I were home for dinner and I wasn't sure if eggs would satisfy their protein requirement, so I added some crisped up pancetta and provolone cheese….oh and a simple arugula salad on the side.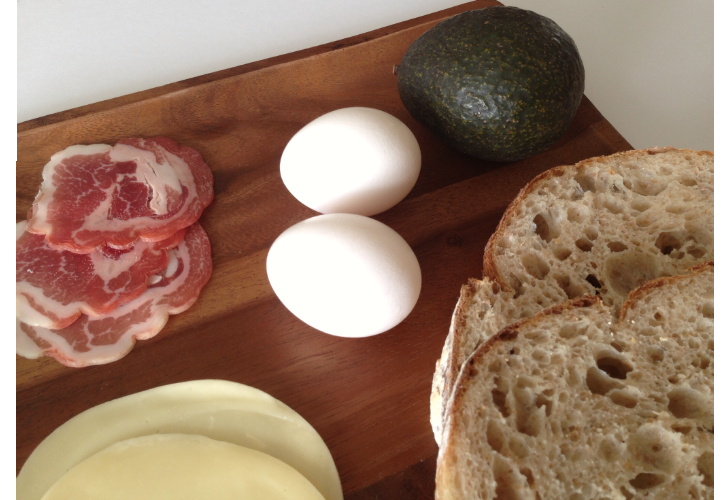 Here's what I did….
Put slices of pancetta on a pie plate and bake at 400 degrees for about 5 minutes until crispy
Toast thick cut pieces of sourdough on a baking sheet.  I didn't want them too crispy so I just put them in the oven at about 350 degrees for about 5 minutes
Add slices of provolone and return to oven until the cheese is melted
Top bread with two pieces of crisped pancetta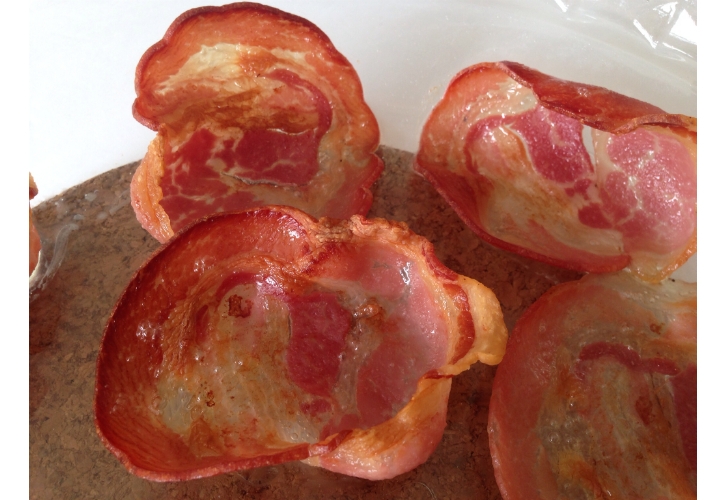 Add 1/2 a sliced up avocado to each piece
Top with two poached eggs
Finish off with a sprinkling of sea salt and freshly ground pepper
Verdict:  Delicious, fresh, simple and satisfying!  Mac's comment…."Mom, you need to make this more often!"…ok, he had his minus the avocado, but he ate the salad so I'm cool with that.   I'm not a very good egg poacher, but they didn't turn out too badly.  I think it's just something I'll have to practice..and I'm happy to practice with this dish!
Mac, I'll be making this again for dinner for sure….and next time I have brunch guests too!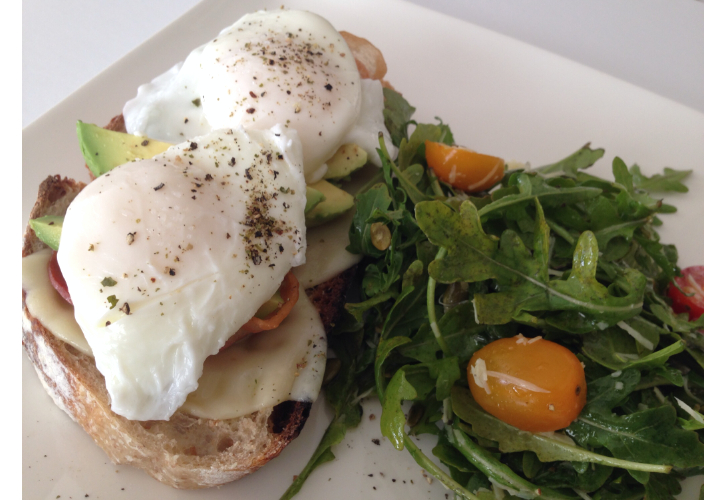 Oh, and if you are heading over to Nelson the Seagull, you have to try their croissants too!  They are baking daily in house and their pain au chocolat is killer!