We have a serious rhubarb freak in our household…Lexi loves anything that contains these tart red stalks..most especially pie. Unfortunately for her i'm not a pie maker…i know too many pastry pros that i'm not even thinking of challenging their PP (you know…pie prowess).
Pie aside, I did want to make Lexi a little treat yesterday and so i knew the place to start was rhubarb. These muffins were yumm-o! And easier than making pastry as far as i'm concerned!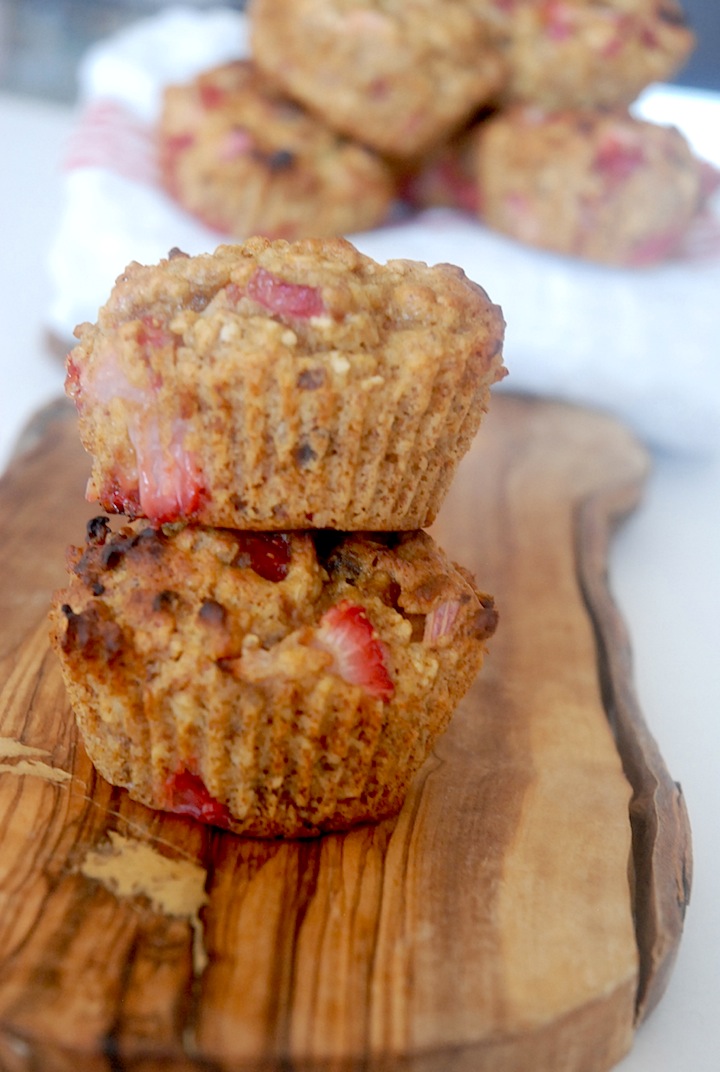 This recipe from Meg of The Sweet Twist of Blogging caught my eye…and so try it i did. Just a couple of changes…i had fresh strawberries so i used them instead of raspberries…and all-purpose flour because i had run out of whole wheat flour. Minor tweaks only!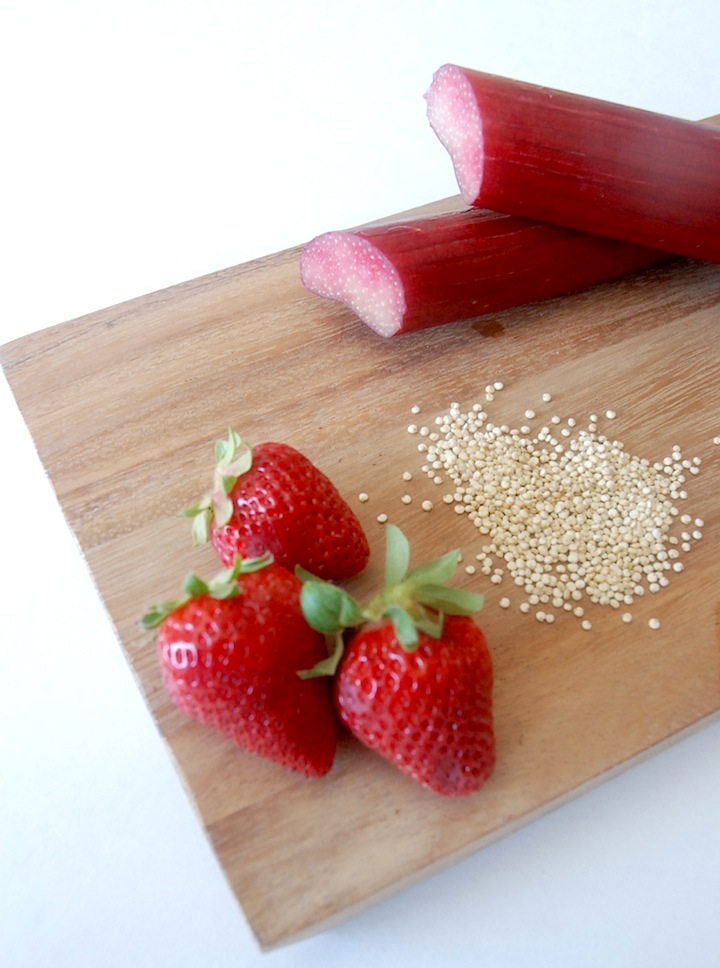 i actually found this recipe specifically because i was looking for one that incorporated quinoa. A couple of weeks ago i sampled a quinoa muffin and thought it was the greatest thing since sliced bread. I also loved the addition of pureed dates for their sweet taste..no white sugar in this recipe. Besides i just got a new food processor and have been wanting to give it a test run! Thumbs up for my Breville!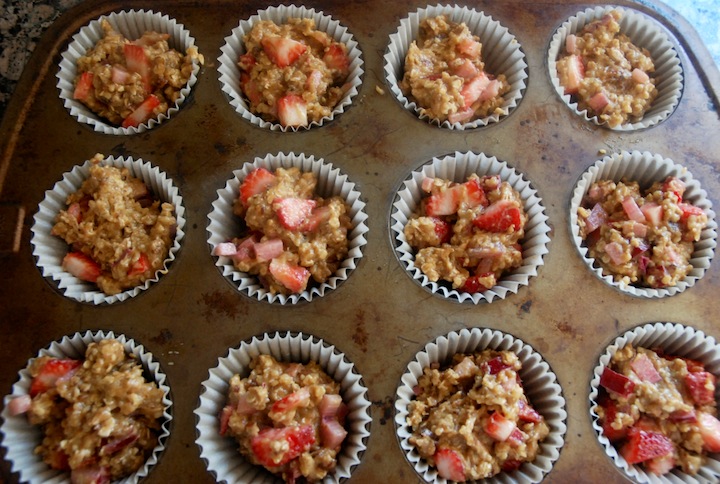 These almost taste like candy when eaten fresh out of the oven…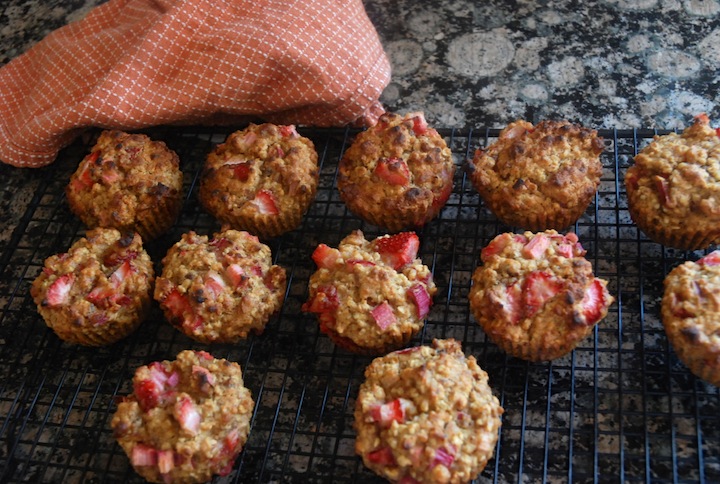 These fruity muffins are full of texture and flavor…and while you can't eat them a la mode, you don't have to feel quite as guilty either!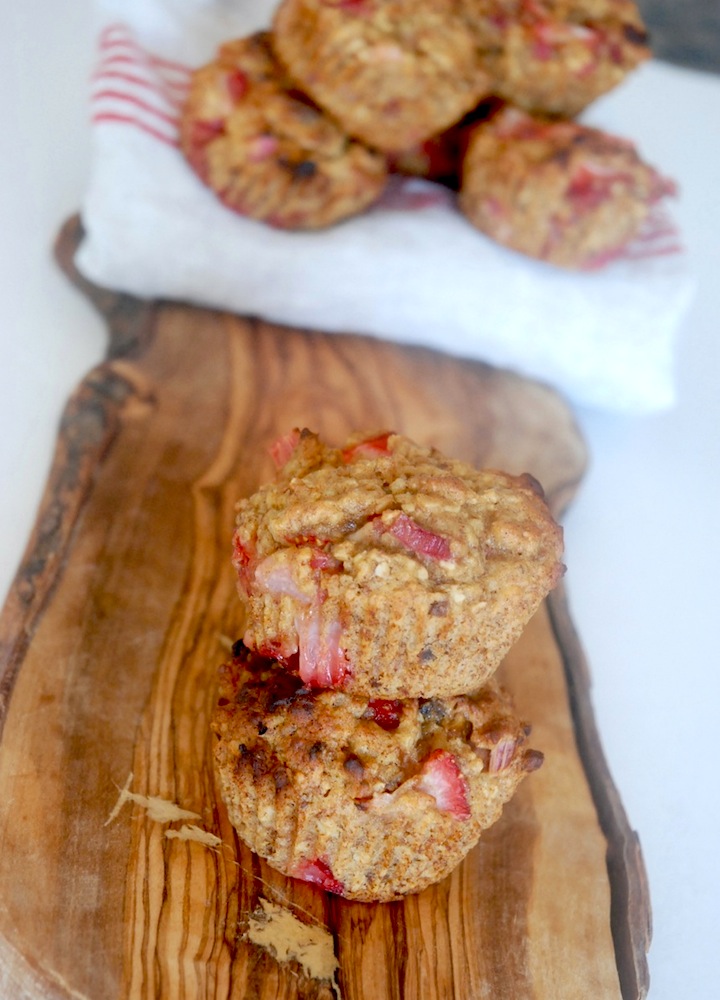 Strawberry Rhubarb Quinoa Muffins
Author:
Meg of Sweet Twist of Blogging
Ingredients
⅔ cup whole wheat flour (i used all purpose)
½ cup oats
⅓ cup cooked Quinoa
1¼ tsp baking powder
1 tsp salt
½ tsp cinnamon
⅓ cup pureed dates
¼ cup coconut oil
¼ cup honey
1 large egg
1 tsp pure vanilla extract
½ cup raspberries or strawberries
½ cup fresh or frozen rhubarb
Instructions
Soak ½ cup of pitted dates in hot water. Let soak half an hour and puree until smooth.
Preheat the oven to 375F. Line a muffin pan with 12 paper liners
Combine whole wheat flour, oats, quinoa, baking powder and salt in a bowl. Stir together.
In a large bowl or mixer bowl beat together oil, dates and honey until well combined.
Add egg and vanilla, mix to combine
Stir in dry mixture until almost combined.
Fold in strawberries and rhubarb gently to minimize the raspberries from breaking and running.
Fill the muffin liners, two thirds full.
Bake for 20-25 minutes, until a toothpick comes out clean. Let cool in pan 5 minutes, then place on wire rack to cool completely.